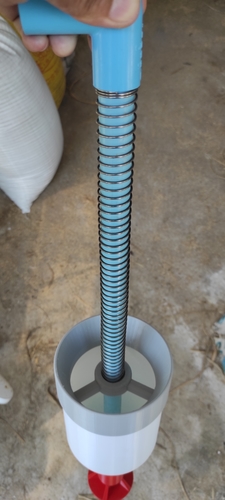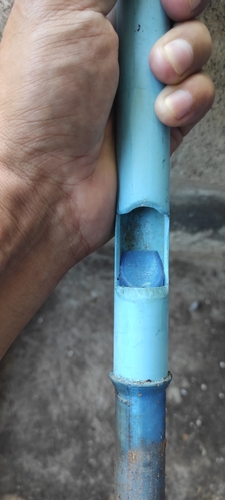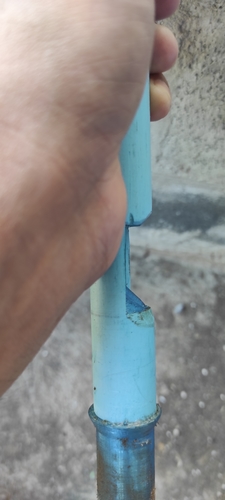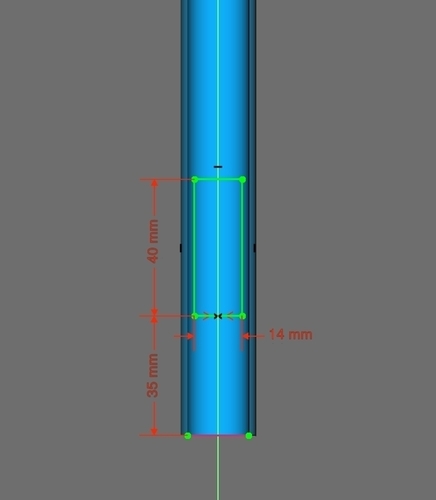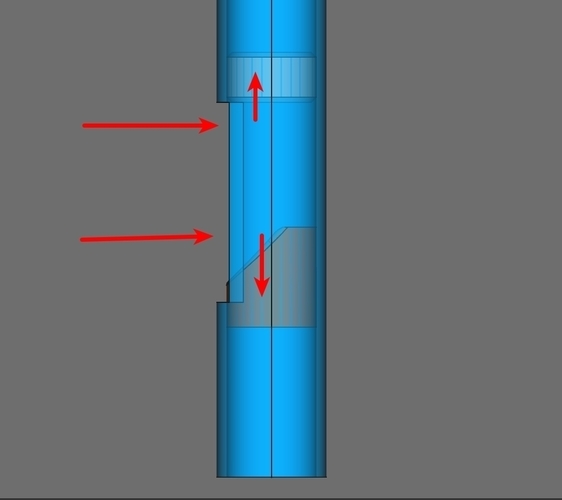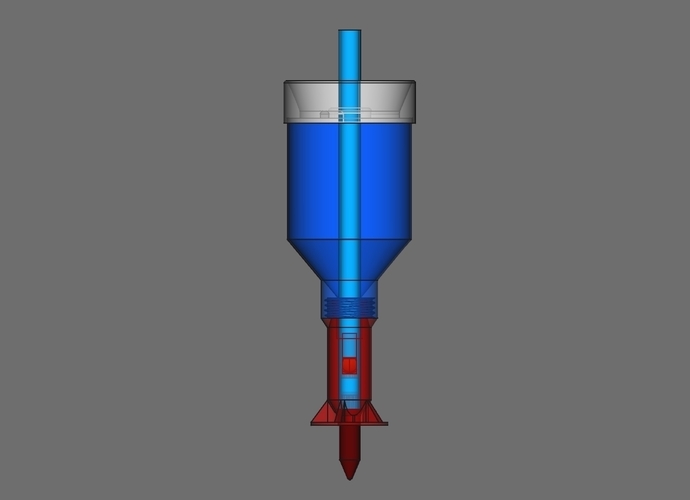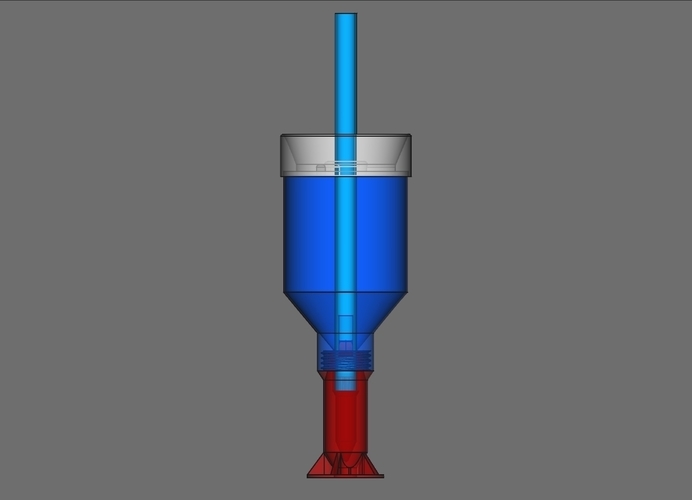 No Prints Yet

Be the first to upload a Print for this Design!
I've re-modeling this thing from the bigger commercial version to suit my use for my plants in smart-pot.
I think it is more convenient and has advantages over just spreading fertilizer over the surface IMO. After you finish add fertilizer just watering in so the soil covered each pit and it's done.
Post-Printing
Most parts are printed except a PVC pipe and spring. The pipe I use is 1/2" PVC (22mm. OD X 2mm. wall thickness). You have to cut the hole on the pipe like in the picture. The hole height must not over 40mm. high (I cut mine 35mm. high) and 35mm. up from the end. This will give me about 4 grams of fertilizer per press. You could adjusting the amount of fertilizer for each press by this hole height and wide.
Pipe length will depend on the length of spring you use, try cut it at the length that you feel a little push from the spring between Top cover and the handle.
You would considering to glue the drill tip to the pipe with epoxy if it loose, but keep it at the last step after some test.
For the Spring, I use a (400mm. long) X (24 mm coil ID) X (1mm. wire ⌀). This give me enough force to push the shaft up after each press but not too strong to break the drill tip.
Bottom_Plug (Meshed).stl
697 KB
Drill tip (Meshed).stl
413 KB
Bucket (Meshed).stl
14.7 MB
Top_Cover_Push (Meshed).stl
667 KB
Top_Plug (Meshed).stl
70.2 KB