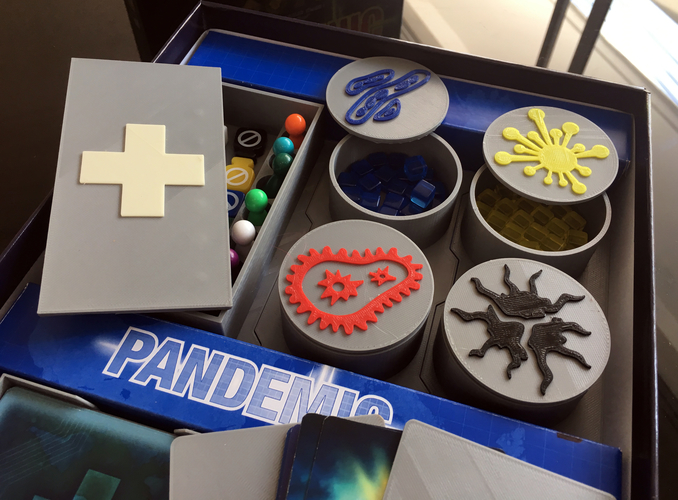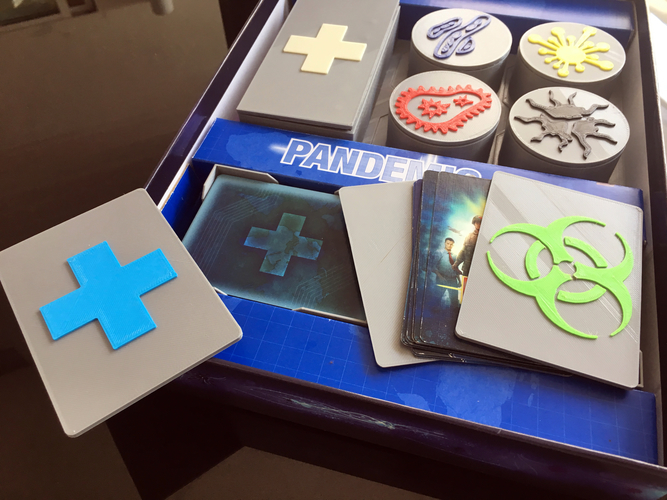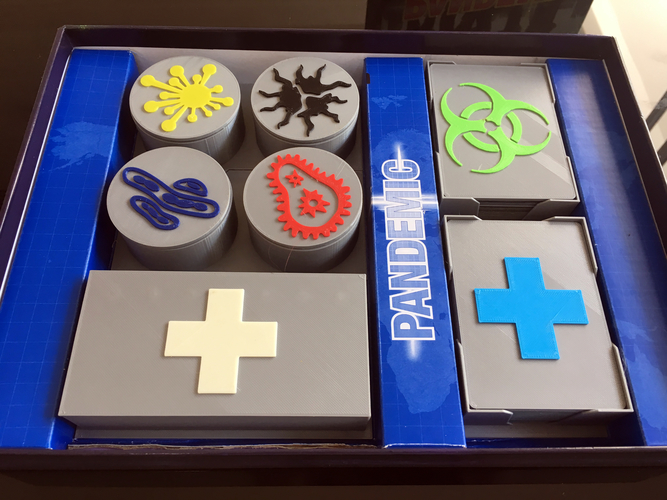 No Prints Yet

Be the first to upload a Print for this Design!
Box insert for Pandemic. 
I split the STL files for the lids, so for each one you can stop the print at the right layer Hight and change your color. I added two card separators for each deck. I made two lids for each stack of cards with each their own color.
Pandemic-Cover Yellow.STL
270 KB
Pandemic-Cover White.stl
767 KB
Pandemic-Cover Red.STL
374 KB
Pandemic-Cover Blue.STL
433 KB
Pandemic-Cover Black.STL
373 KB
Card Top Cross.STL
10.8 KB
Card Top Bio Hazard.stl
88.3 KB
Pandemic-DiseaseHolder1.stl
394 KB
Pandemic-Covers2.stl
808 KB
Pandemic-Covers1.stl
642 KB
Pandemic-CardHolder2.stl
92.5 KB
Pandemic-CardHolder1.stl
92.9 KB
Pandemic-TokenHolder.stl
109 KB
Pandemic-TokenCover.stl
767 KB
Pandemic-DiseaseHolder2.stl
391 KB