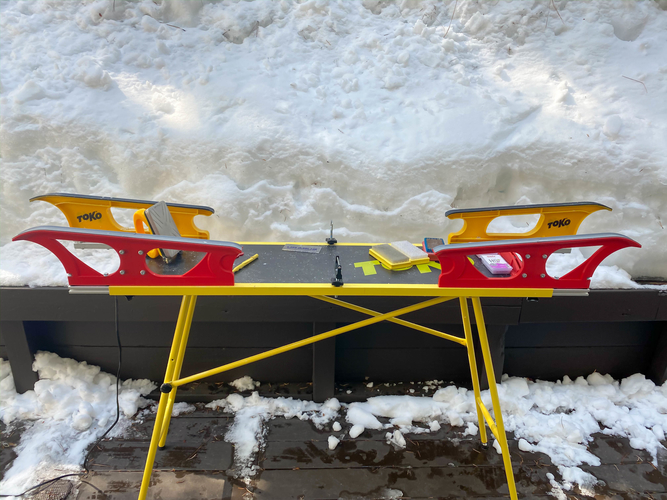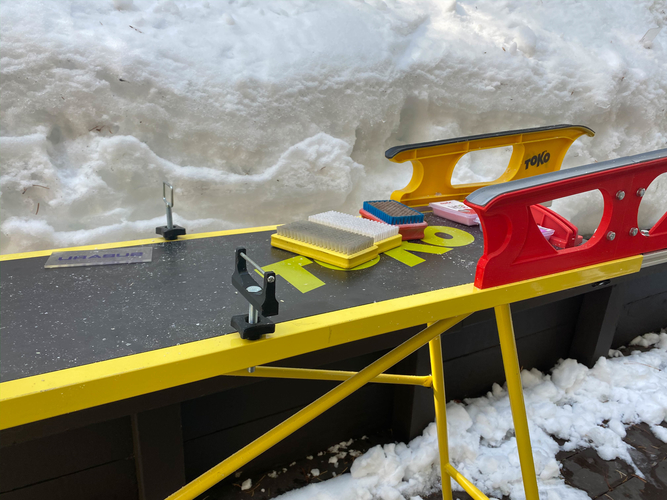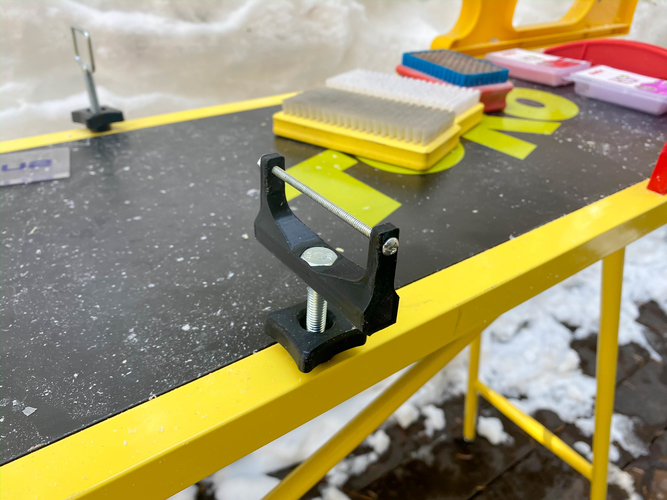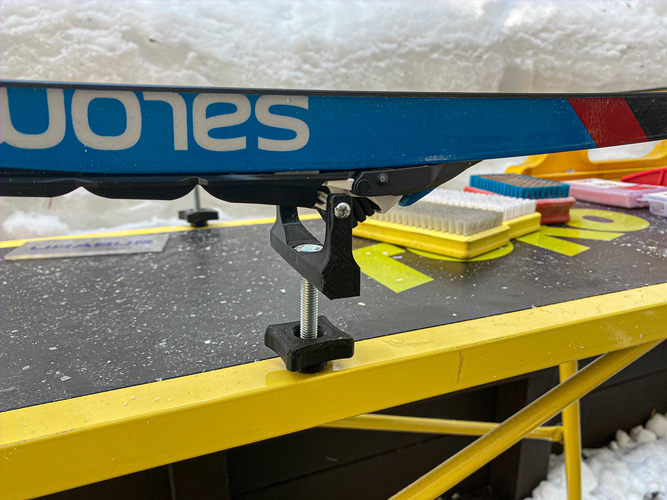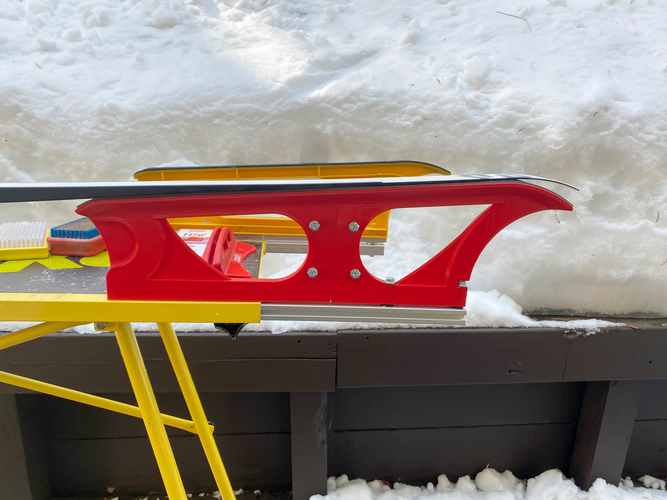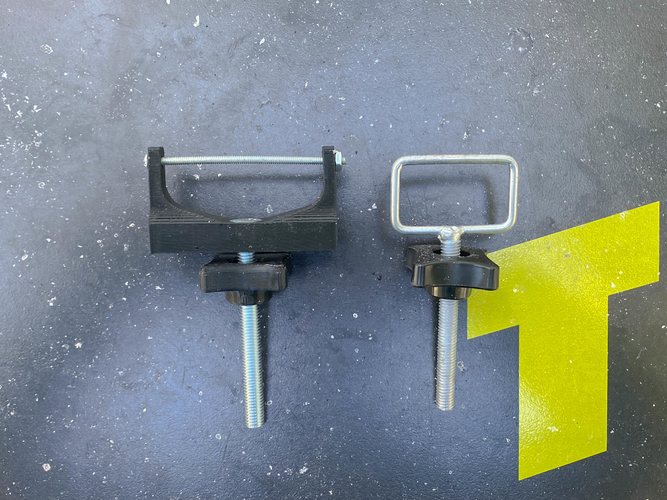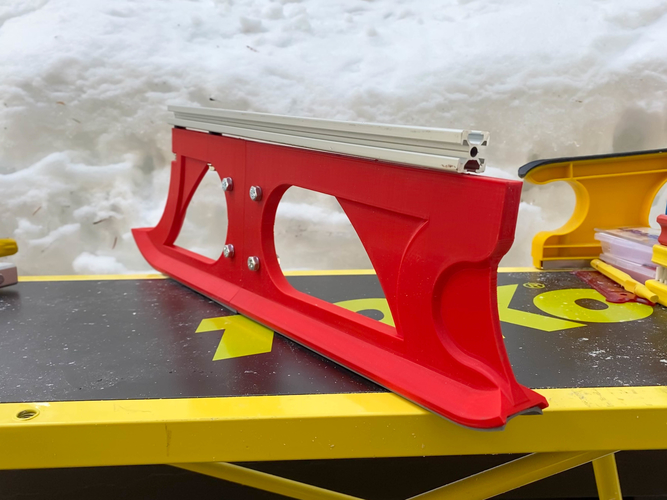 No Prints Yet

Be the first to upload a Print for this Design!
About
After looking at prices for the TOKO/SWIX mini bench profiles I was astonished, for $130 you could have the privilege of having 2 pieces of plastic and a metal rod... So to fix this problem I have spent the last month designing and reiterating profiles that would not only fit and properly work just as well as the commercial part but also cost substantially less.
Currently, I am finished with this design for now. However, I may create more addons in the future.
It is possible to create 2 sets of profiles with only 1KG of filament, however, it would REALLY cut it close so be careful.
Shopping
I have made tried to make this design as cheap as possible while maintaining quality wherever possible.
Plastic
1kg PLA & some TPU

Unfortunately, I have not found any other alternatives for the rubber used on the top of the bench, so using TPU will have to do. On the bright side, it looks nice!
Profiles
(2020 Linear Rail) ||  (Alternate Link)

The original dimensions of the metal rod used on the profiles is 7/8in (22.23mm) The only cost-effective solution I have found is to use 2020 linear rails. These Rails are 20mm, so although they are smaller it is not enough to negatively affect the design. 400mm is the minimum length I recommend, they are confirmed to work with 206+ sized nordic skis.
Once again I have tried to reduce costs as much as possible, there are metric and standard alternatives for some things to help out with penny-pinchers (like me)
m6 x 35mm hex bolt (2) (no alternatives)

These 2 hex bolts are used to connect the plastic profiles to the 2020 extrusion rods
1/4in. by 3/4in. hex bolt (4) (Alternative m6 x 20mm)

These are used to connect the 2 bodies and bracket together in the middle. I used 1/4in. by 3/4in. hex bolts in mine as they are cheaper however m6 x 20 hex bolts can be used as an alternative with no issues!
1/4in. hex nut (4) (Alternative m6 hex nut)

Used for the hex bolts listed above. Use standard or metric according to your bolts.
m6 washer (0 or 8) (potentially)

where the real penny-pinching begins. In my current set, I am using 8 washers, 4 for each side of the body. You could also potentially ether forgo them or print out your own. I'm using m6 washers as they are a lot smaller and cleaner looking than standard sizes, however, do what you want
m6 t-slot nut (2) (printable)

My hardware store did not carry any T-slot nuts, so I decided to print out my own. These are used to connect the 2 m6 x 35mm bolts to the 2020 rail. The printed versions work incredibly well so I recommend you just use them. Keep in mind though the nut is not tapped, so you will have to heat up the screw and thread it. (this is for added strength)
Binding clip
6-32 x 2in machine screw (1) (m4 x 50+ / 8-32 x 2in)

Used for clipping in the binding of the ski. You can substitute the 6-32 with another listed above however they are slightly larger and may require you to make the hole larger (heat up the screw and insert it into the hole to widen)
6-32 Hex Nut (1) (m4 Hex Nut / 8-32 Hex Nut)

Used to secure the machine screw
M8 x 60mm full thread hex bolt (1) (can be shorter)

Used to screw the clip onto the bench. you can buy a shorter bolt if needed.
Build instructions
Quick notes: Use Gyroid infill as it is the strongest gained all impacts If you want it stronger, make the wall thicker instead of infill Hotter is better, I used 210°C for the PLA No support is needed, so turn support off.
LEFT AND RIGHT BODIES
In my set I used 3 wall layers, with 10% gyroid infill. I believe this is more than strong.
COMBINING BRACKET
I used 30% Gyroid infill with 3 wall layers. Unfortunately, if you want to get 2 profile sets with one roll of filament you have to print this out with something else, as with it it goes past 1KG
TPU TOUNGE
Print with TPU, if it is too long you can print it diagonally in the print bed.
M6 T-SLOT NUT
Print with 100% infill. There is no threading and the hole is intentionally small. Heat up the M6 bolt and screw it into the nut to thread it.
2 M6 WASHERS
This is just the spacing needed between the 2020 rod and the body. You could use washers but that's wasting like... 40 cents. Just print it solid and your good.
BINDING TOP CLIP
FOR STRONG PRINT, ROTATE OBJECT 45* SO THE CORNER IS FLUSH. This is made to be supportless. Use high infill (30-50% gyroid).
LOCK SCREW NUT
Print normally, it has internal threads so it is very straightforward.
binding clip top wide.stl
40.5 KB
bracket lock screw nut.stl
358 KB
combining bracketV2THICC.stl
86.8 KB
straight TPU tounge.stl
16.4 KB