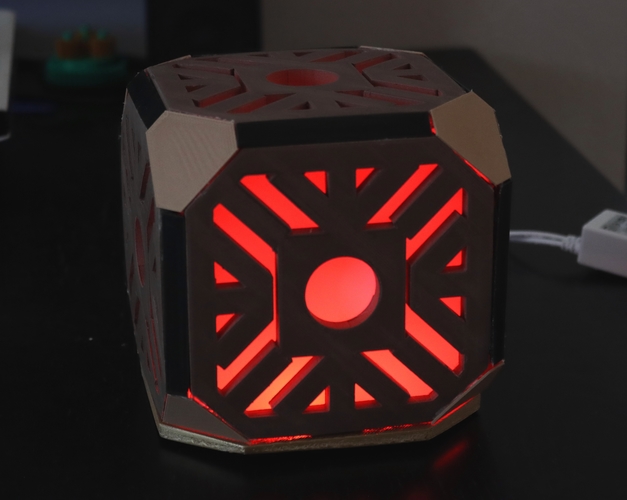 No Prints Yet

Be the first to upload a Print for this Design!
It is a Lighted Holocron. It was made in Fusion 360 and assembled with an LED strip.
For a tutorial, click: 3D Printing Center
3D Printing Settings:
Print them one by one.  Print the frame 5 times, the top corner 4 times, the bottom corner 4 times, the side list 8 times, and the inner face 5 times. Yet, remember, you only need to print the base once. All of the printing, I used no support, 20% infill, and 0.34 mm for the layer height. Total printing time and length are about 17 hours and 40 minutes and 159 m long, respectively.
Credit for my brother: supernoblehuang
For an overview, visit my video:
Lighted Holocron - Bottom Corner (4).stl
684 Bytes
Lighted Holocron - Base.stl
1.45 KB
Lighted Holocron - Top Corner (4).stl
1.06 KB
Lighted Holocron - Inner Face (5).stl
1.45 KB
Lighted Holocron - Side List (8).stl
484 Bytes
Lighted Holocron - Frame (5).stl
38.4 KB