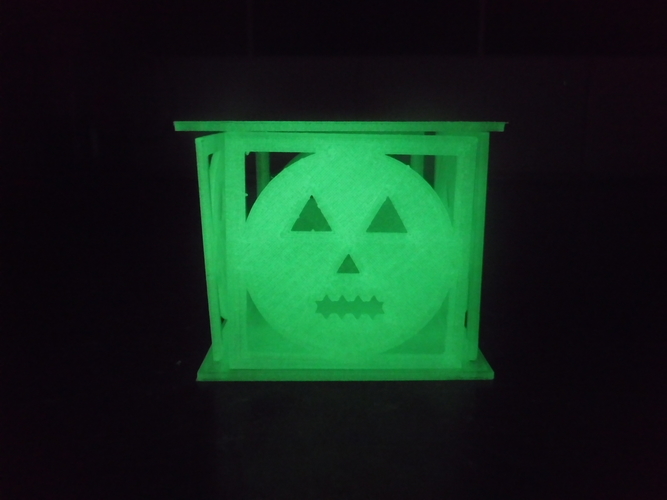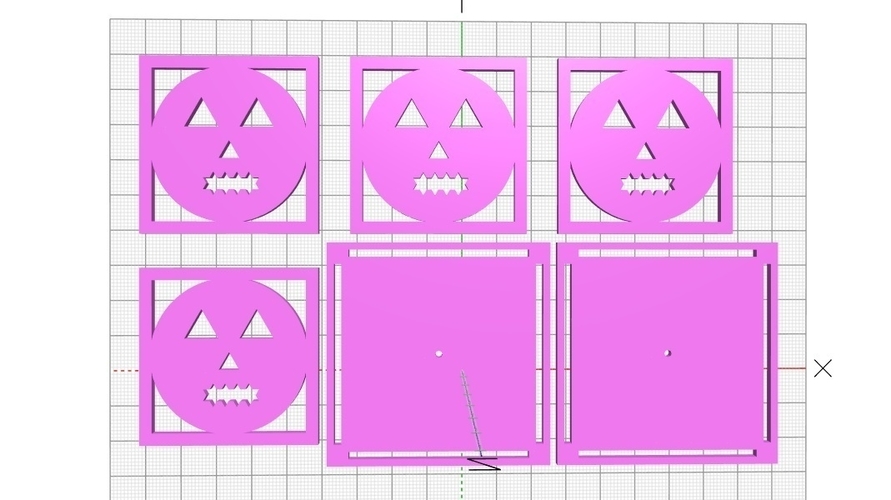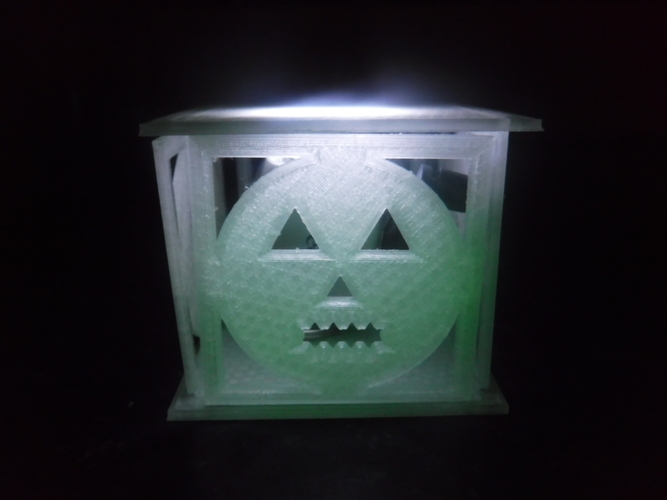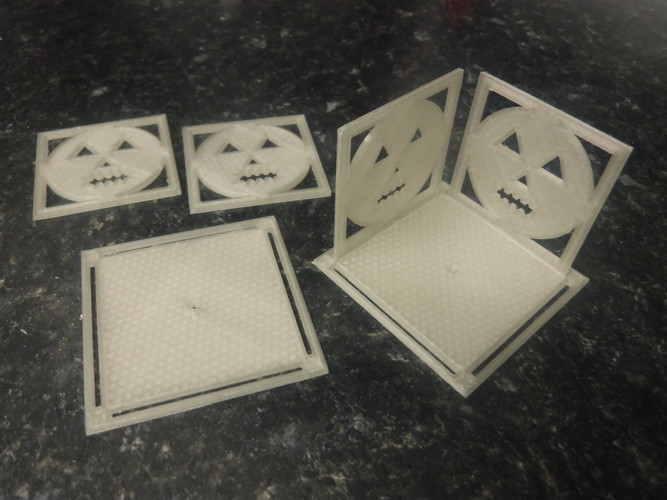 No Prints Yet

Be the first to upload a Print for this Design!
The following is a design for a Halloween Lantern.
It is printed flat in one go with no supports.
A nail file or similar may be required to widen the slots to facilitate assembly.
It is intended to print this using a luminous filament in order to give it an eerie glow in keeping with the occasion.
Although, it may also be internally lit with an LED light source  particularly if non luminous filament is used.
Mounting holes are provided to enable it to be hung or fixed in place. 
Print details:
Layer Height:0.15mm
Infill: 50% - Tri Hexagon
Base Adhesion: Brim
Size: 181.5 x 116.1 x 2mm
Time: 5hrs 39min @ 100% scale.
Weight: 38g
Filament Length: 12.68m