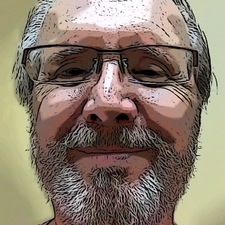 I am a French Canadian originally from Montreal, Quebec but now I am a naturalized citizen of the United States. I was a Photographer in my twenties and worked with Information Systems in a healthcare setting for twenty years. I am currently disabled and occupy myself with iPhone photography and some work with my computer. I am trying out 3D printing and design (a most difficult endeavor for me in regards to technical and design issues) and I also do my best to maintain my wife and I's home and our three awesome dachshunds Sofia, Gibson & Murphy. I have two beautiful adult children, Lauren and Ian. I also enjoy radio control when I can. I am just now starting to put together my printer, a Tevo Tarantula.
Nothing to see here, yet!
Follow Marc Proulx to get notified of new designs, collections, and prints!