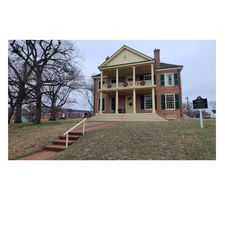 Designer
Maker
Director / Manager
The Grouseland Foundation is a non-profit organization located in Vincennes, Indiana, USA. The foundation is dedicated to the preservation and interpretation of Grouseland, which is a historic house museum that was the home of William Henry Harrison, the ninth President of the United States.The Grouseland Foundation was established in 1999 with the goal of preserving Grouseland and its contents. The foundation works to maintain the property, restore and conserve the historic structures, and provide educational programming to visitors.
United States, United States Minor Outlying Islands
Nothing to see here, yet!
Follow grouselandd01 to get notified of new designs, collections, and prints!