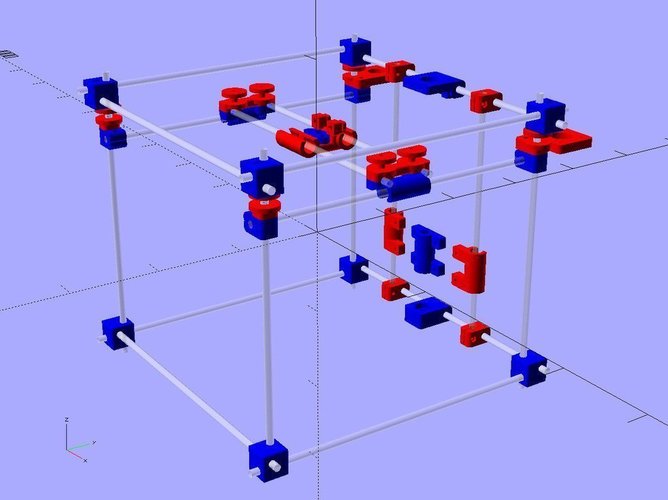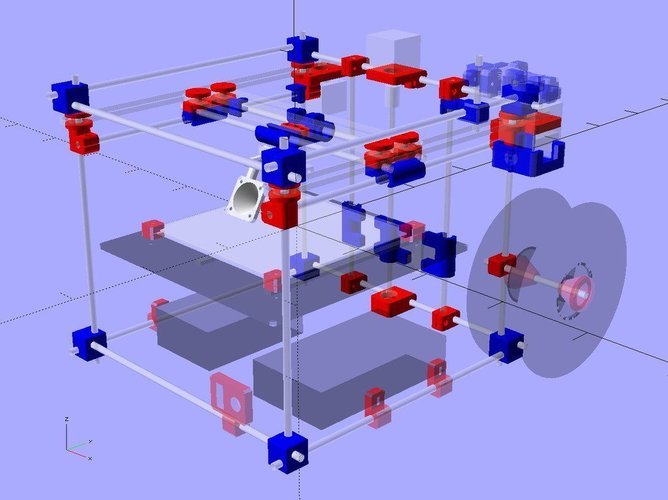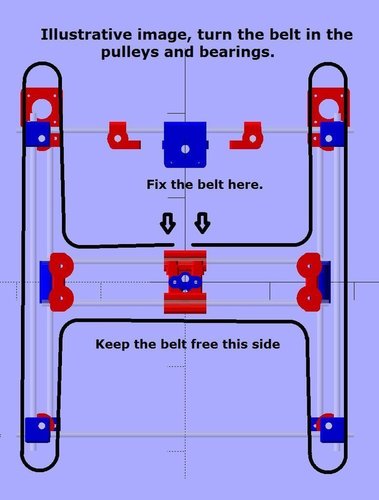 No Prints Yet

Be the first to upload a Print for this Design!
Box-H 3D Printer made of threaded rod.
Box format. Axes X and Y, one belt in H system.
Made with threaded rod, do not need frame. Just printed parts, bars, nuts and washers. Strong printed parts and strong frame. Cheap, Simple, Elegant and FAST! Power and electronics inside the box. Attention: Not printed yet. I learned a lot designing, printing and mounting the Prusa version. I think this is the final version for the Box-H, it was revised. I will print it during the next weeks. Made in OpenSCAD, you can change all.
extruder_body_base.stl
1.39 MB
z_linear_bearing_fix.stl
401 KB
x_linear_bearing_fix.stl
640 KB
y_bearing_fix.stl
81.1 KB
filament_spool_cone.stl
202 KB
Plate_Filament.stl
177 KB
y_bearing_top_fix.stl
133 KB
xy_motor_fix_NR.stl
392 KB
z_threaded_rod_fix.stl
357 KB
extruder_bowden_fix.stl
215 KB
Plate_Linear_Rod.stl
589 KB
Plate_Extruder.stl
745 KB
xy_motor_fix_MR.stl
392 KB
yz_linear_rod_fix.stl
252 KB