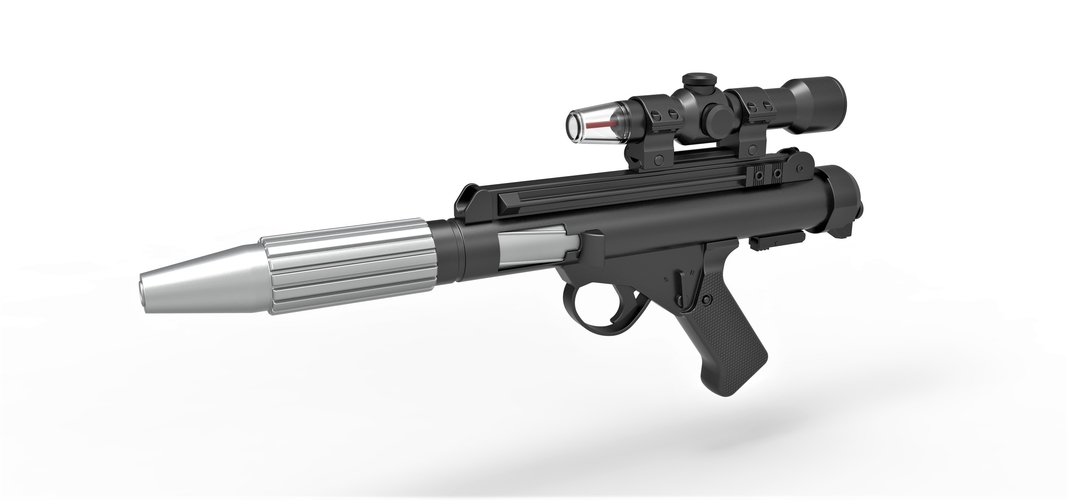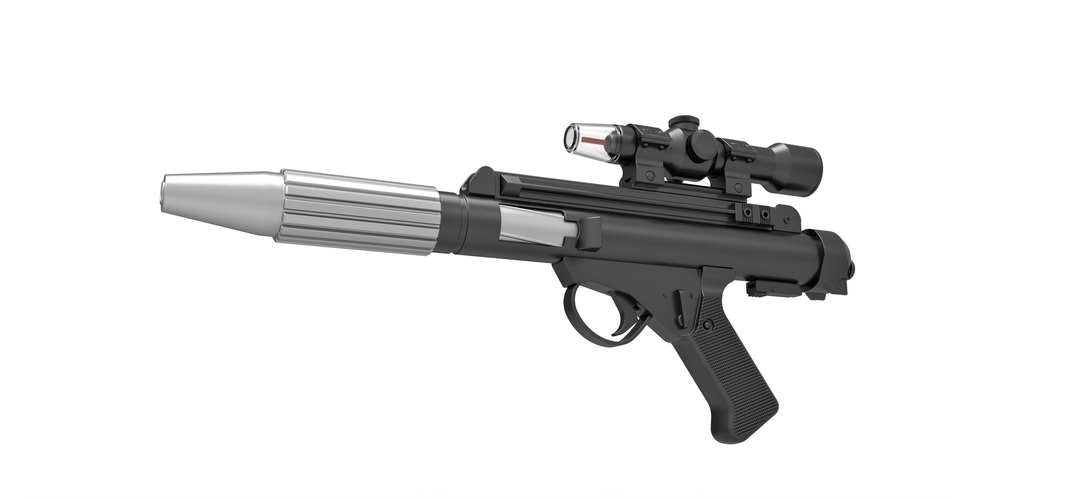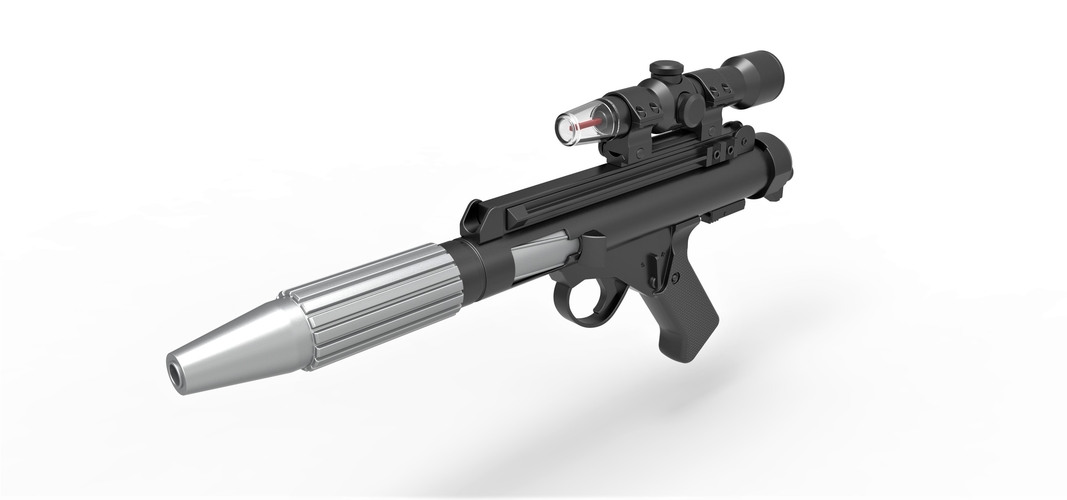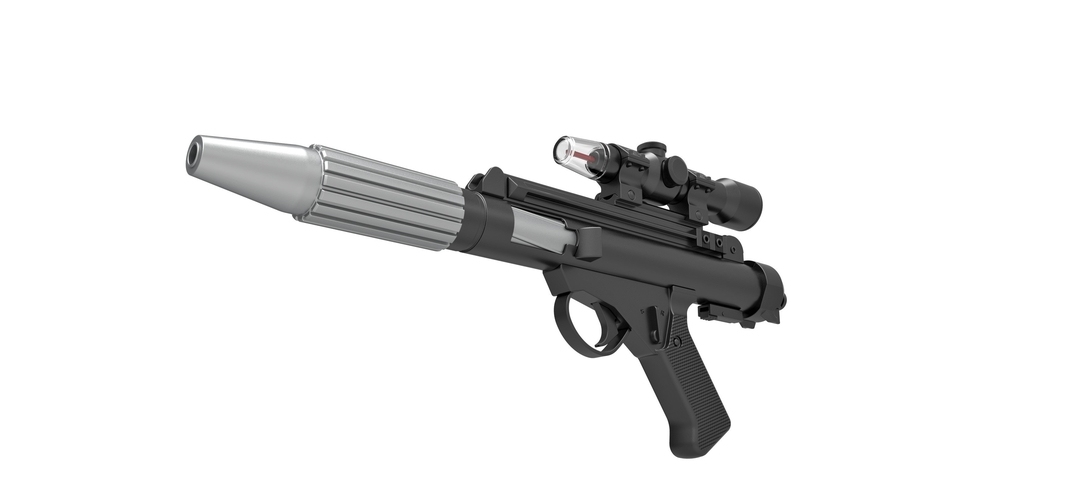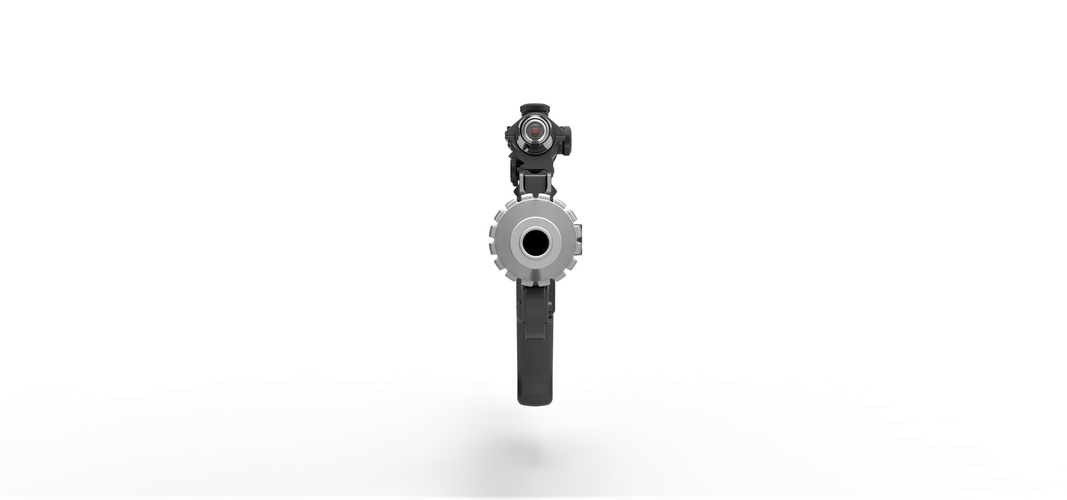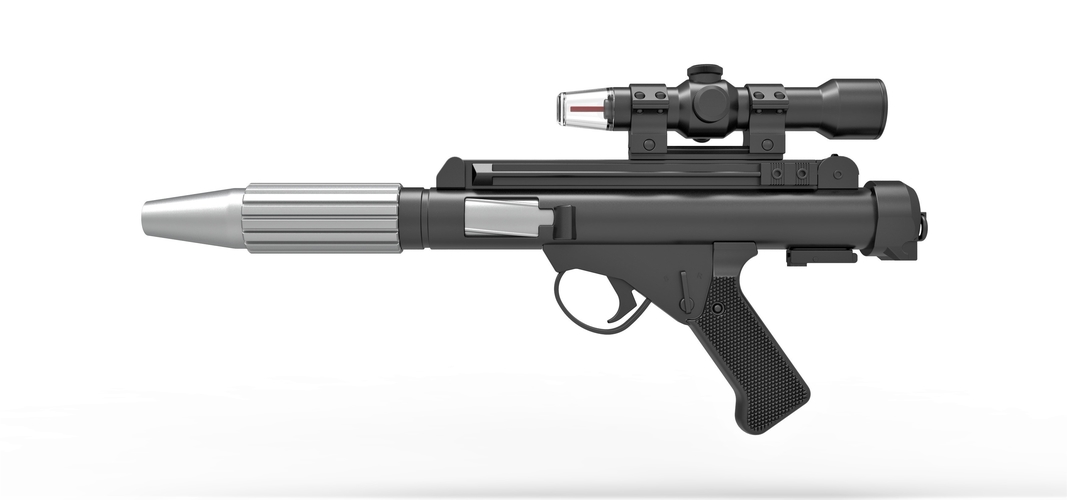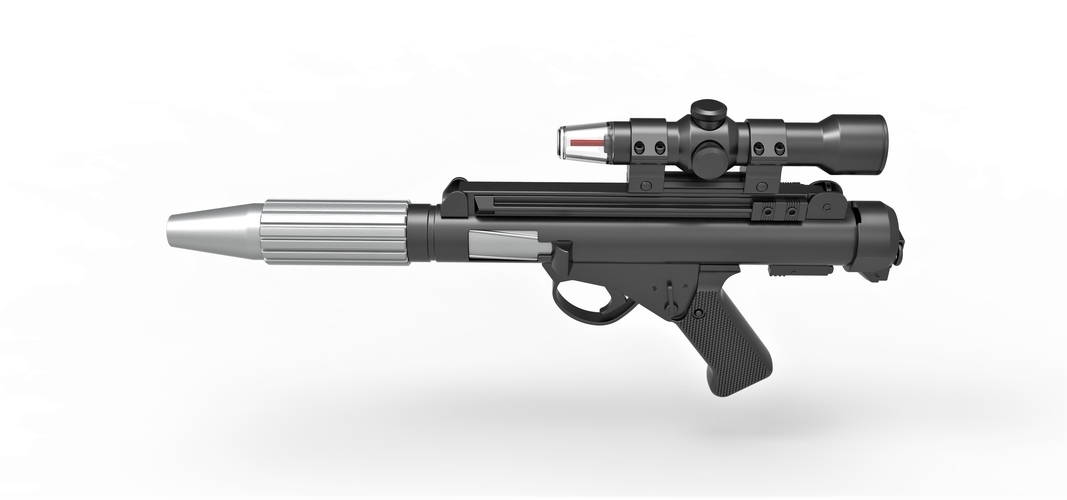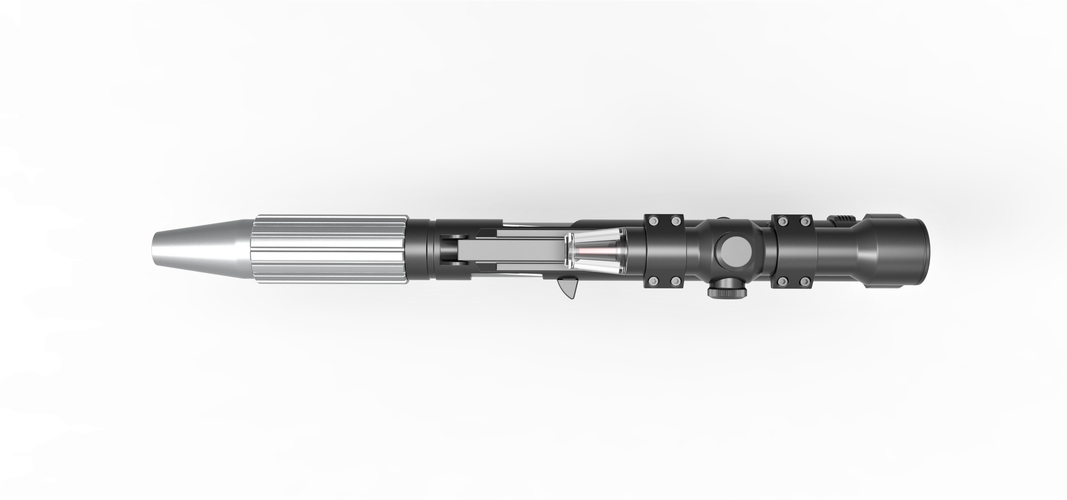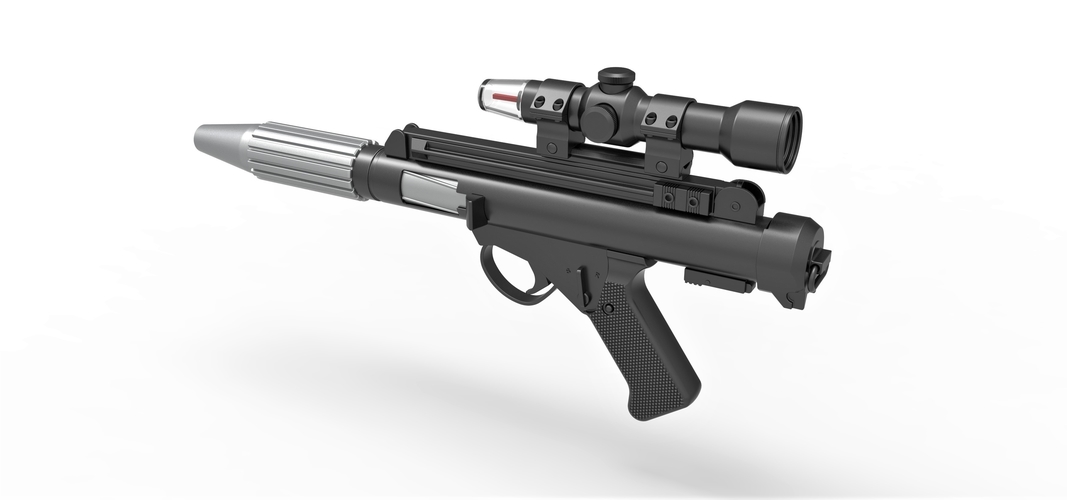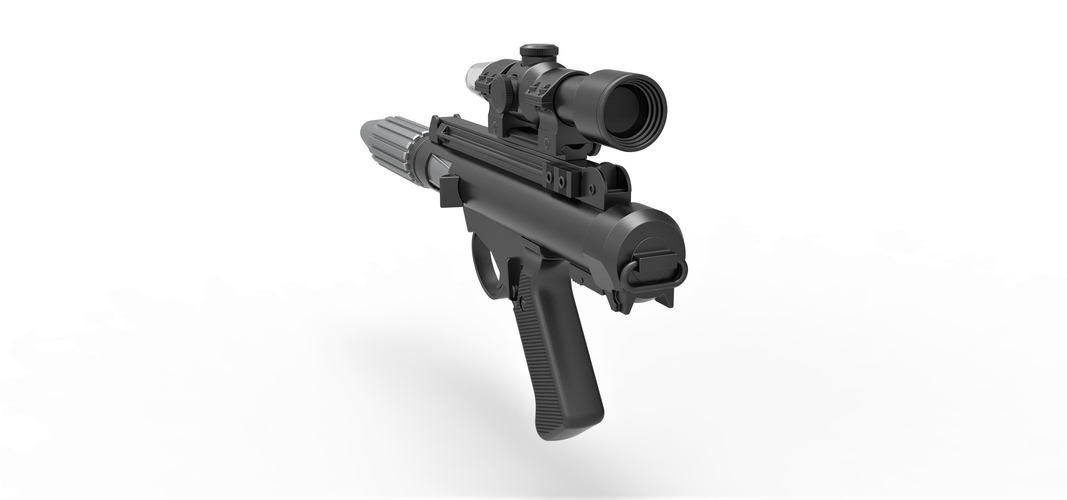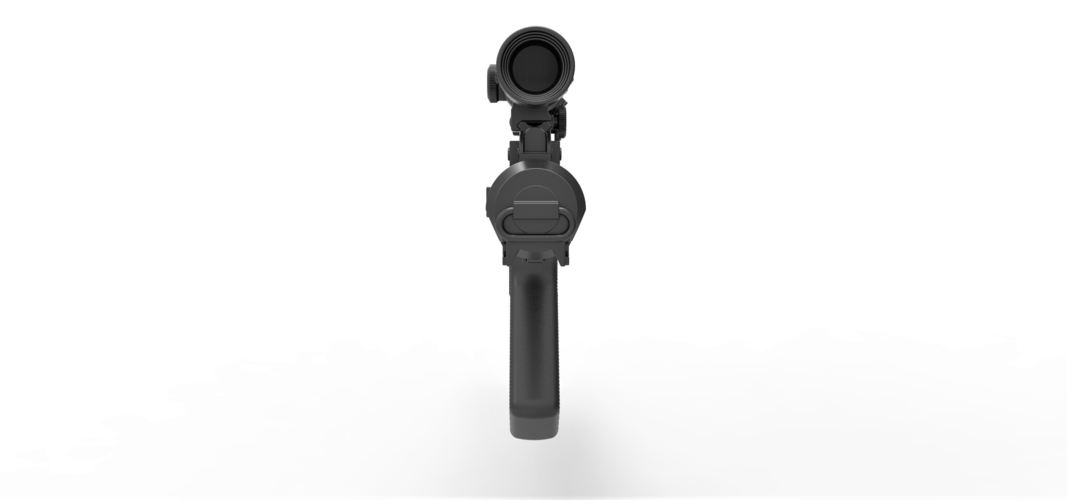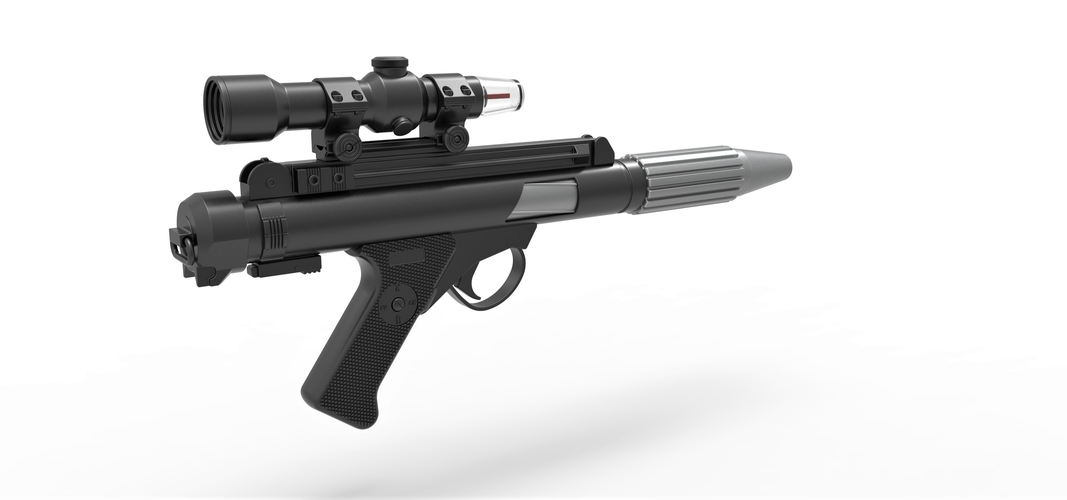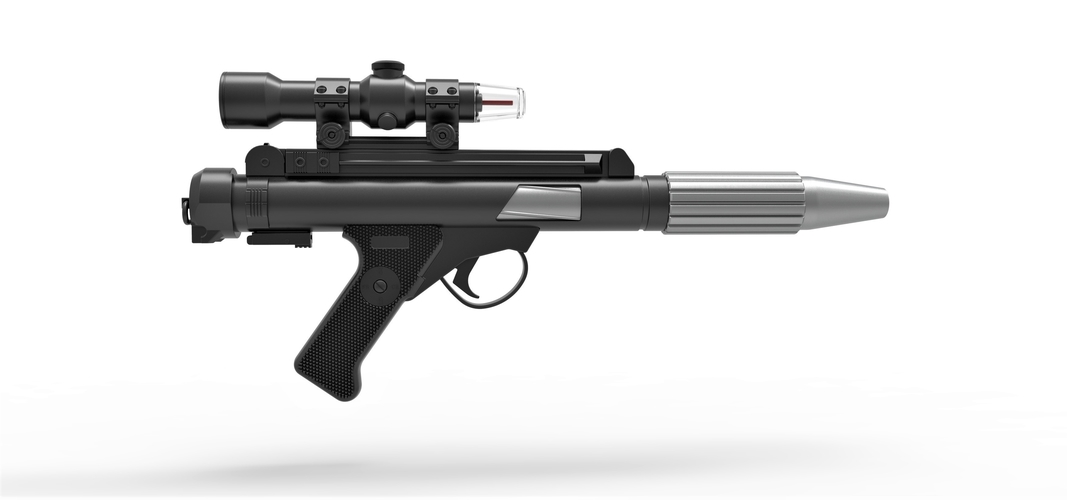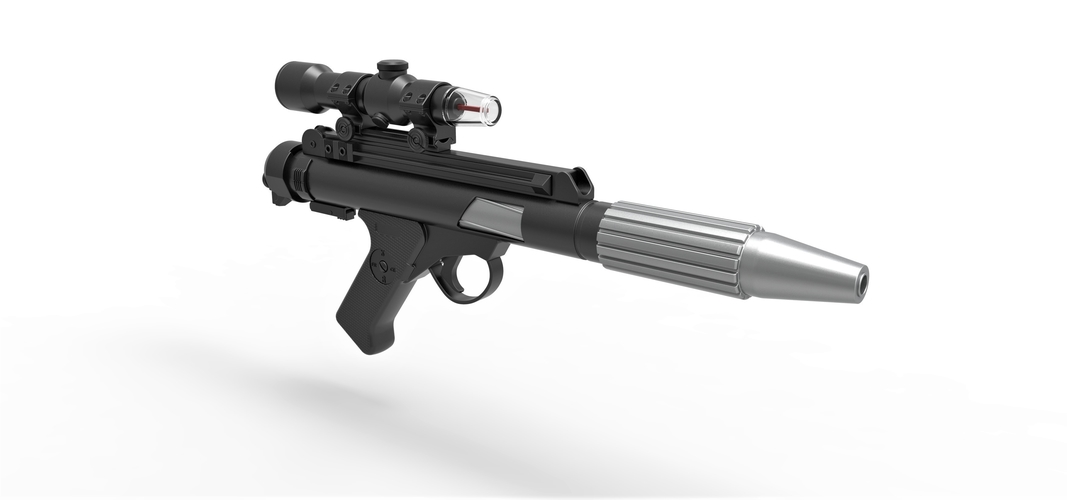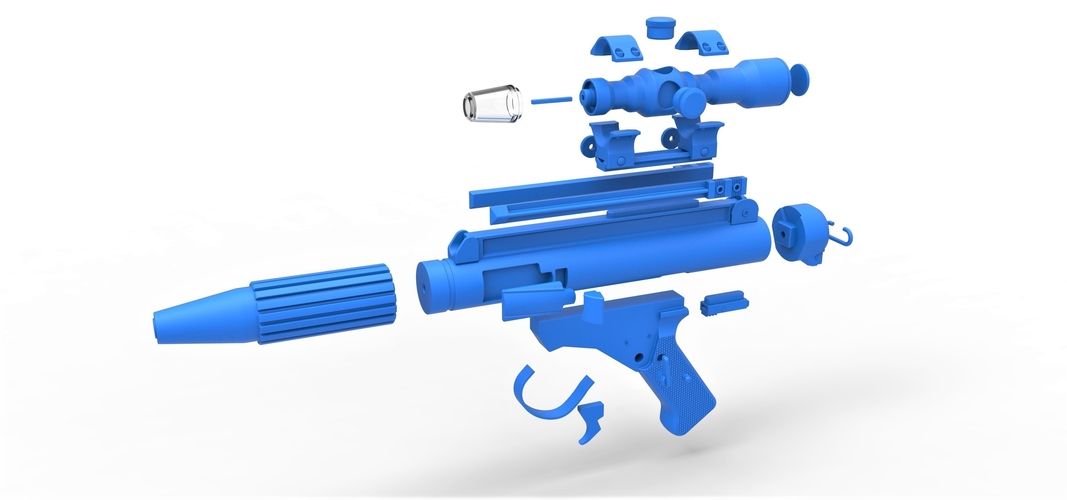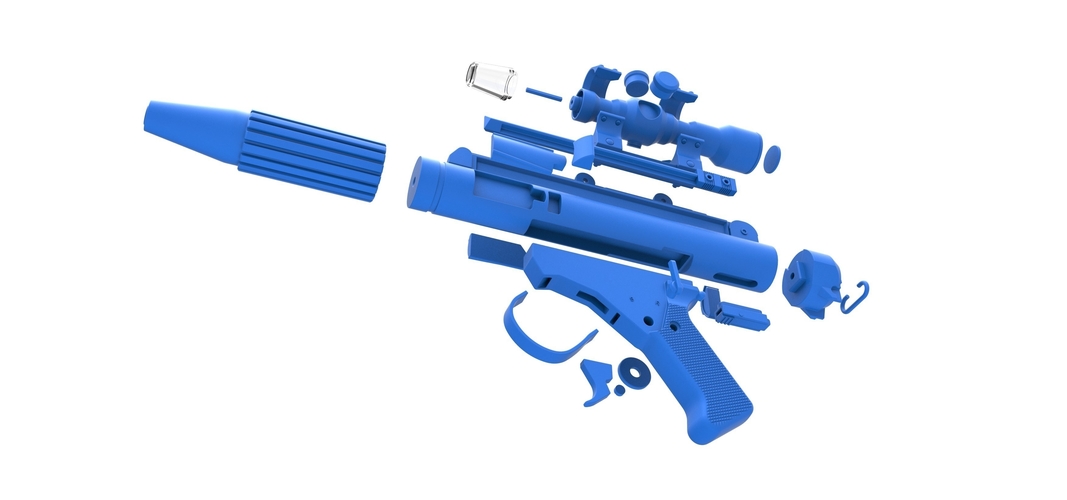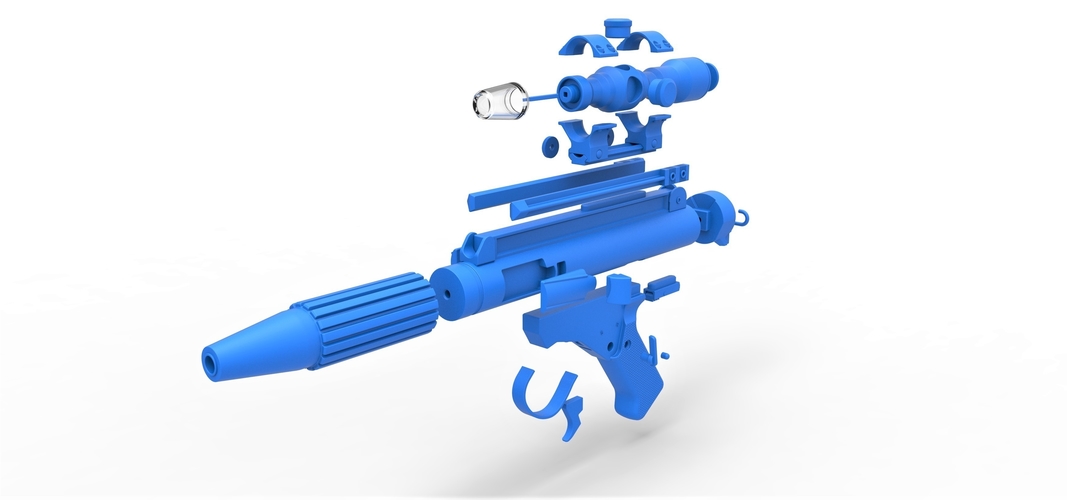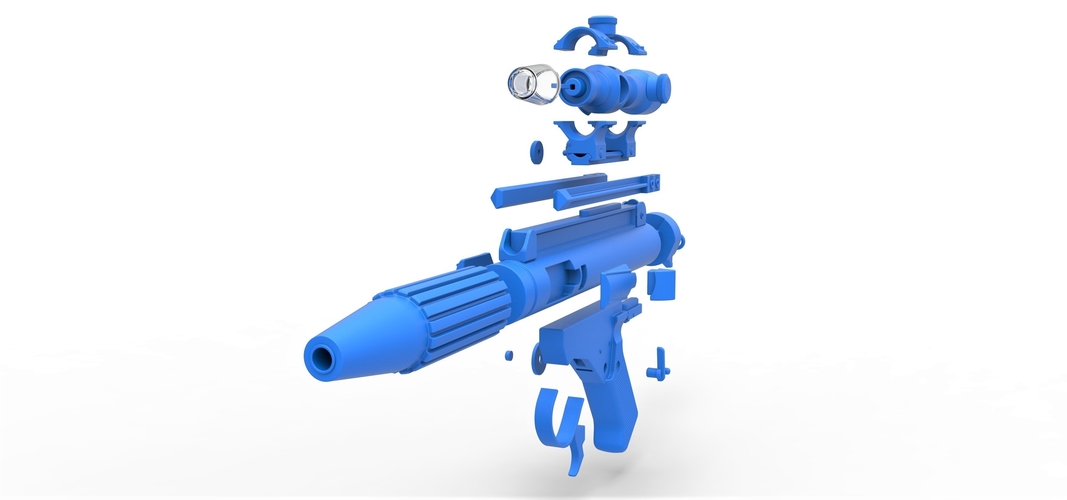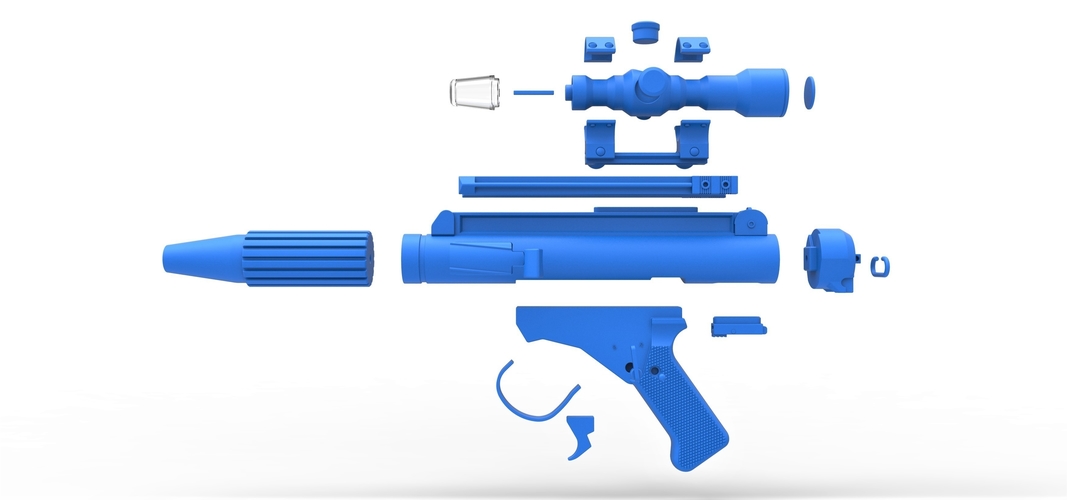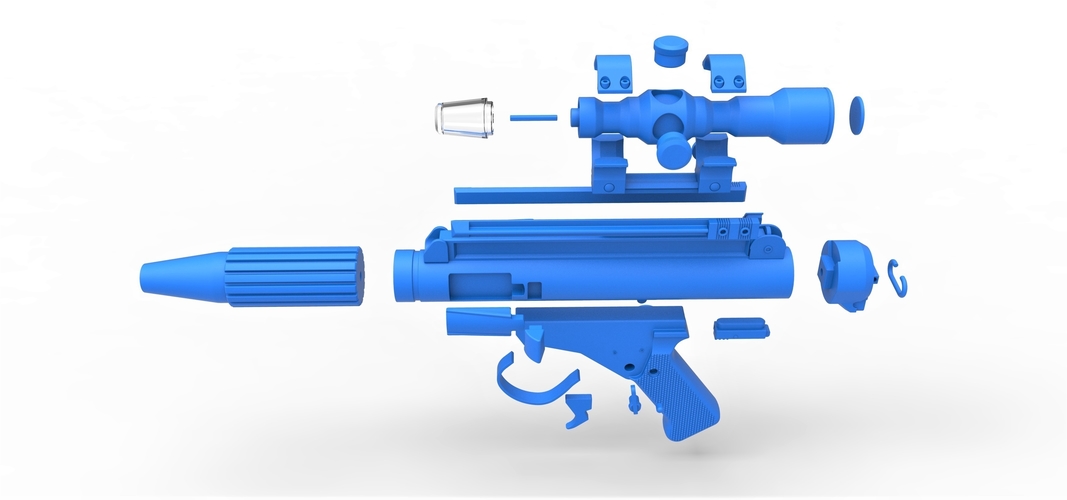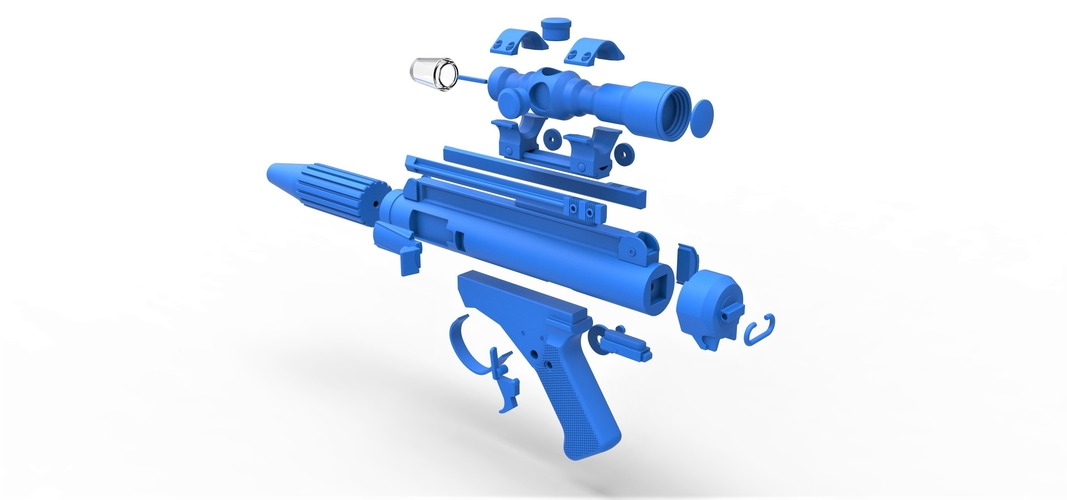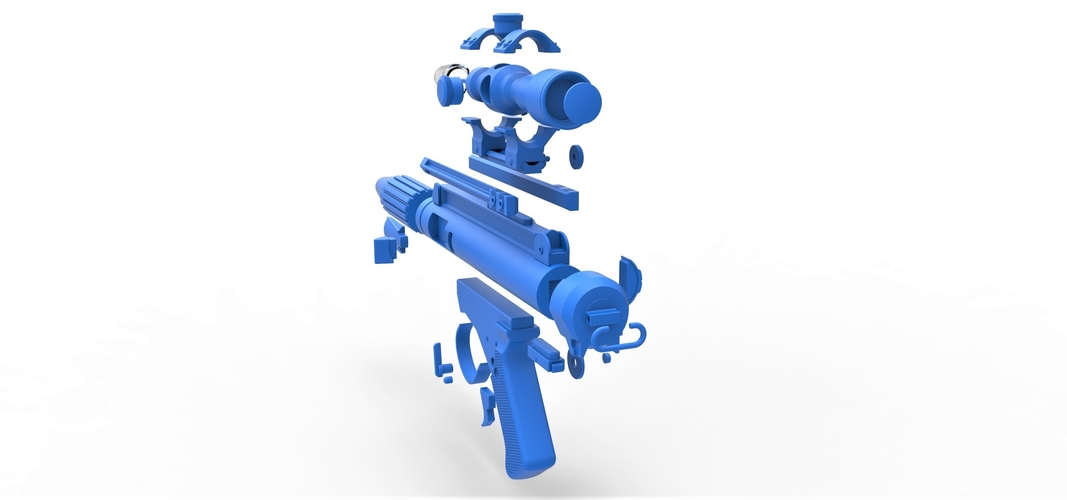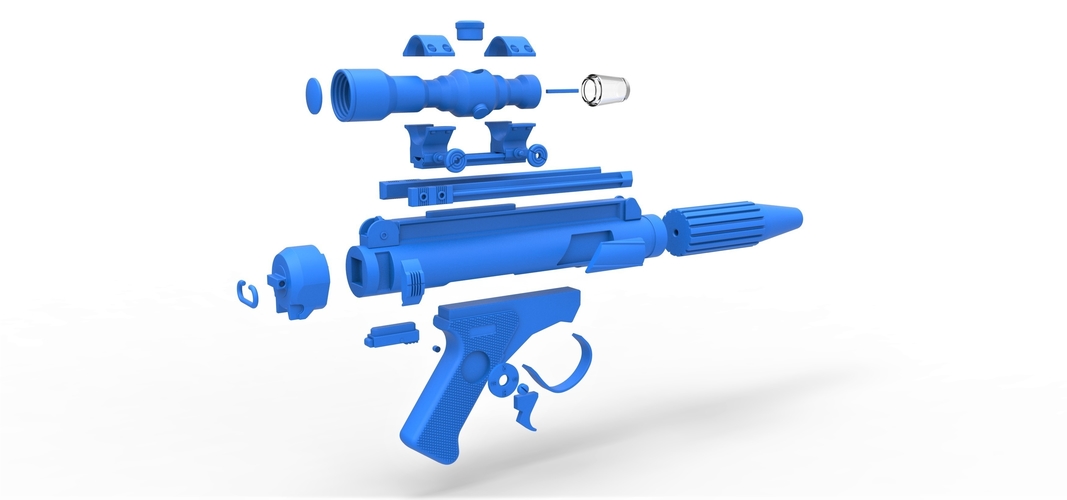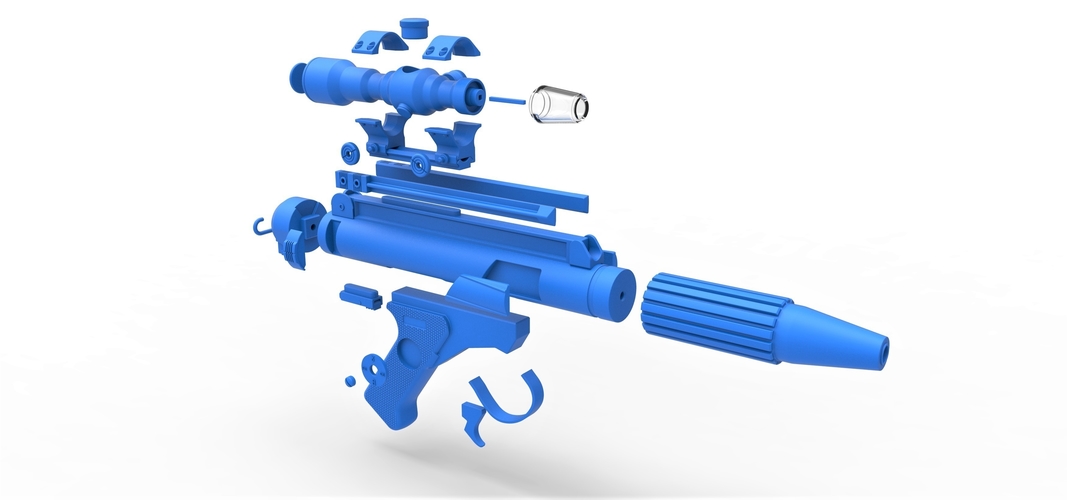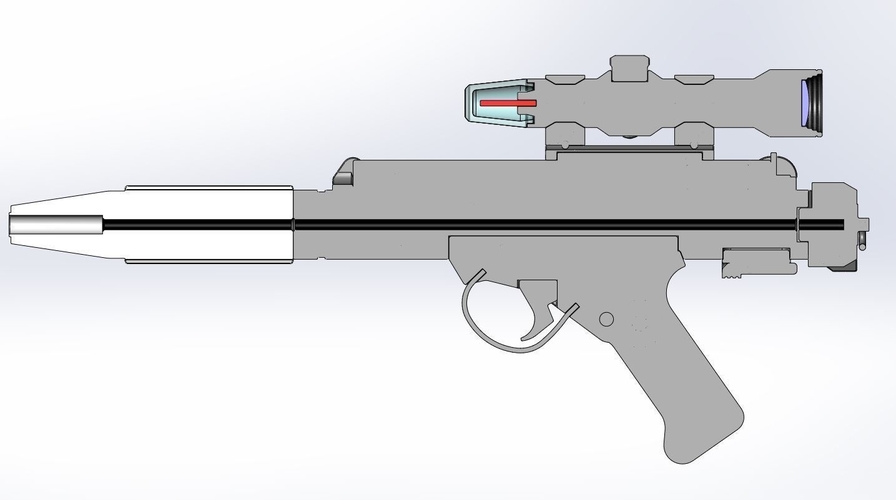 No Prints Yet

Be the first to upload a Print for this Design!
Model dimensions:
- length – 460 mm
- height – 218.5 mm
- width – 52 mm
Model consists of parts: barrel, body, handle, left bar, left side insert, left side plate, rear cap, rear insert, rear ring, right bar, right rear side insert, right side plate, scope clamp 1, scope clamp 2, scope disk 1, scope disk 2, scope front insert, scope front part, scope lens, scope mount disk 1, scope mount disk 2, scope mount, scope, side disk, side hub, side screw head, side trigger, trigger guard, trigger.
During assembly, use guiding rod d=5 mm.
Pistol - Left side plate-1.STL
286 KB
Pistol - Scope disk 1-1.STL
1.58 MB
Pistol - Scope disk 2-1.STL
1.59 MB
Pistol - Scope front insert-1.STL
727 KB
Pistol - Scope front part-1.STL
1.12 MB
Pistol - Scope lens-1.STL
398 KB
Pistol - Rear insert-1.STL
3 MB
Pistol - Rear ring-1.STL
2.11 MB
Pistol - Handle-1.STL
10 MB
Pistol - Barrel-1.STL
15.1 MB
Pistol - Body-1.STL
13.8 MB
Pistol - Left bar-1.STL
3.31 MB
Pistol - Left side insert-1.STL
1.2 MB
Pistol - Rear cap-1.STL
6.31 MB
RackMultipart20200408-14942-19jok2r.zip/Pistol.STL
118 MB
RackMultipart20200408-15475-u2admu.zip/Pistol.mtl
2.79 KB
RackMultipart20200408-15475-u2admu.zip/Pistol.obj
56 MB
Pistol - Right rear side insert-1.STL
3.08 MB
Pistol - Right side plate-1.STL
252 KB
Pistol - Scope clamp 1-1.STL
6.2 MB
Pistol - Right bar-1.STL
3.32 MB
Pistol - Scope clamp 2-1.STL
6.2 MB
Pistol - Scope mount disk 1-1.STL
3.6 MB
Pistol - Scope mount disk 2-1.STL
3.6 MB
Pistol - Scope mount-1.STL
18 MB
Pistol - Scope-1.STL
8.85 MB
Pistol - Side disk-1.STL
587 KB
Pistol - Side hub-1.STL
375 KB
Pistol - Side screw head-1.STL
318 KB
Pistol - Side trigger-1.STL
731 KB
Pistol - Trigger guard-1.STL
912 KB
Pistol - Trigger-1.STL
1.64 MB