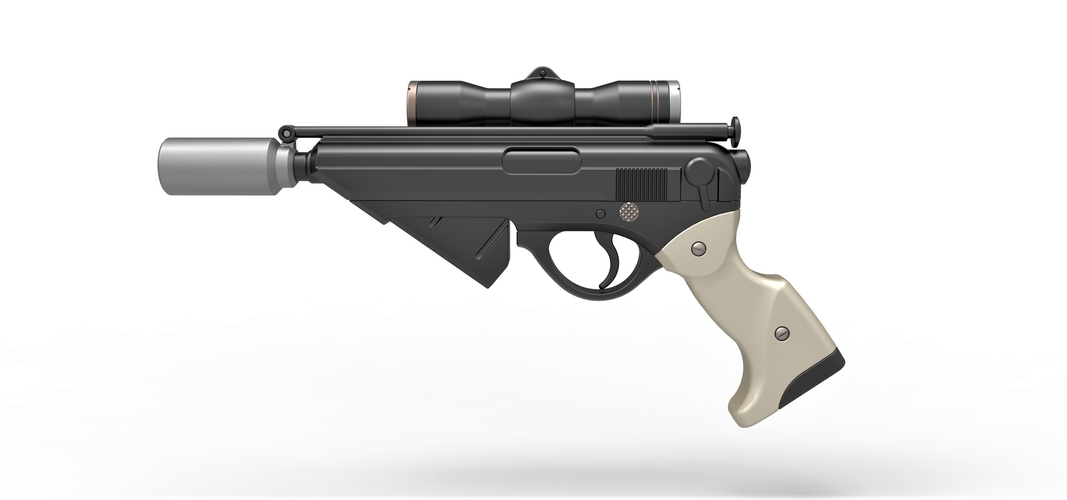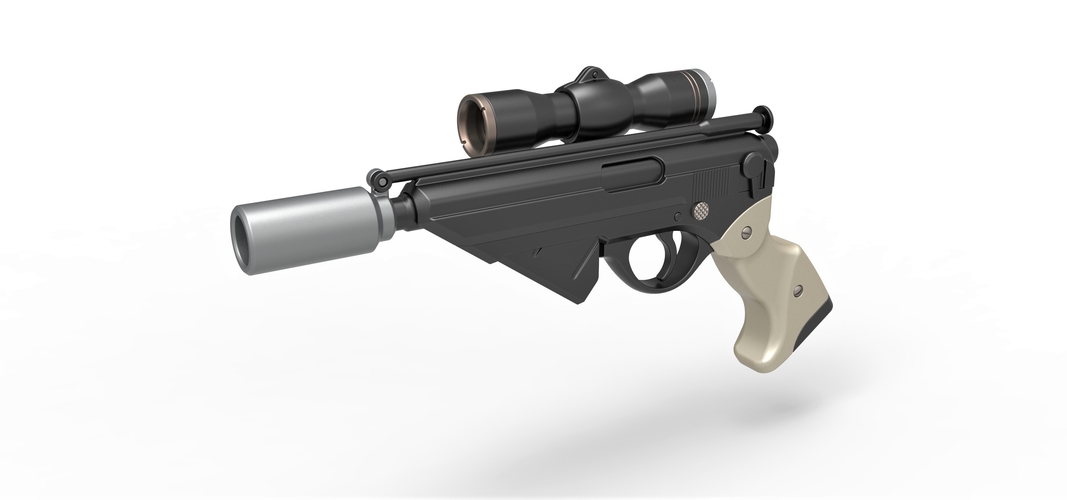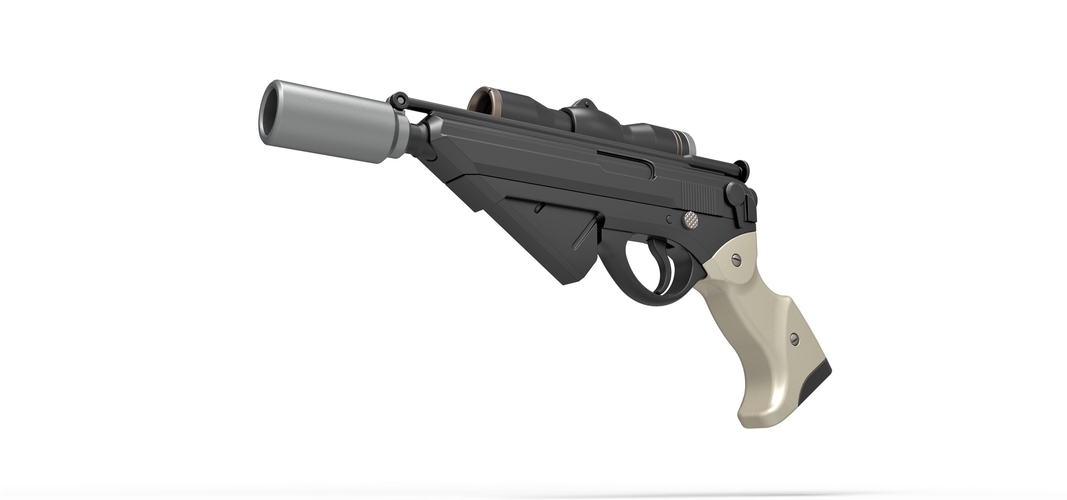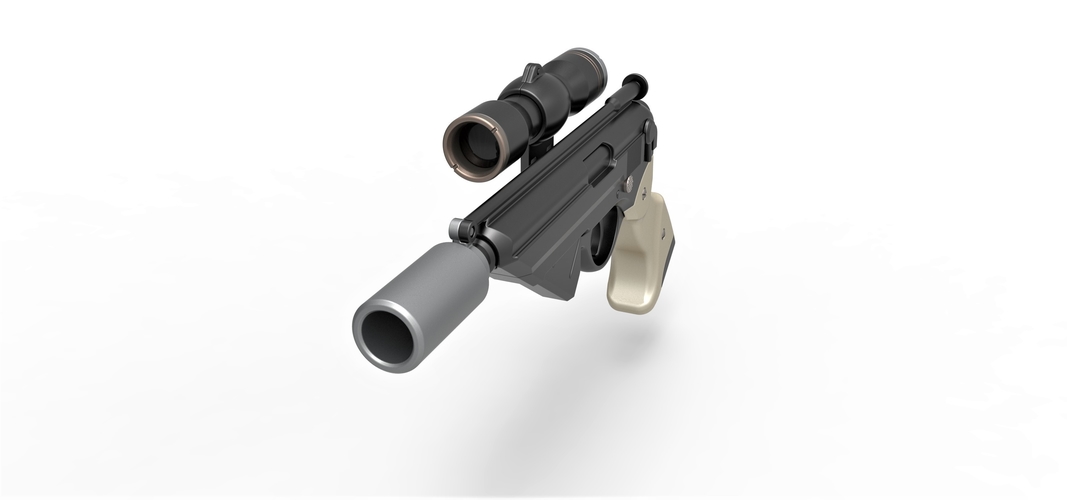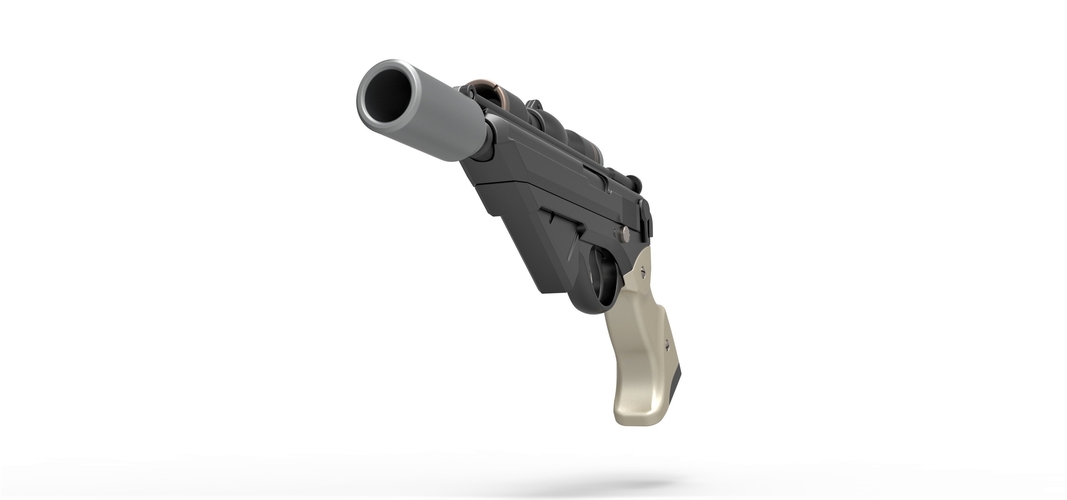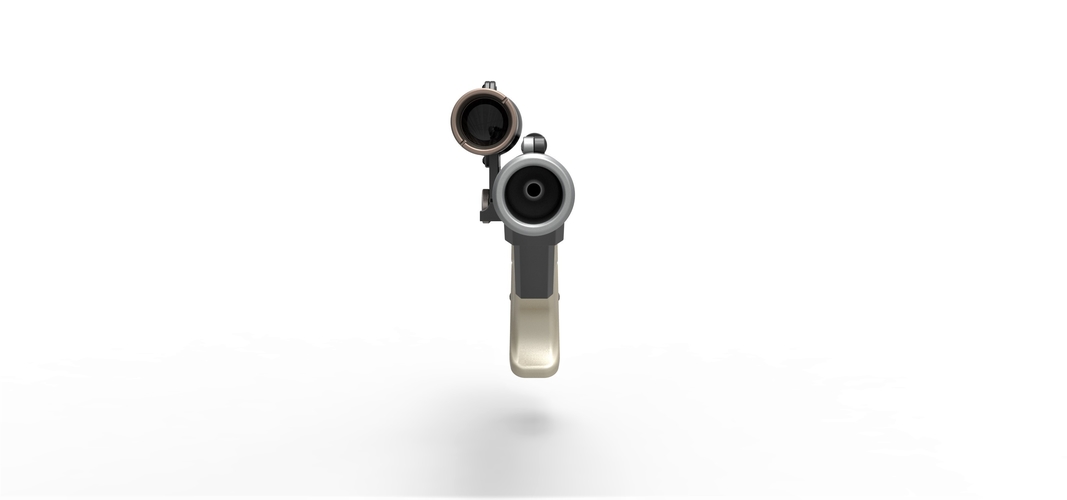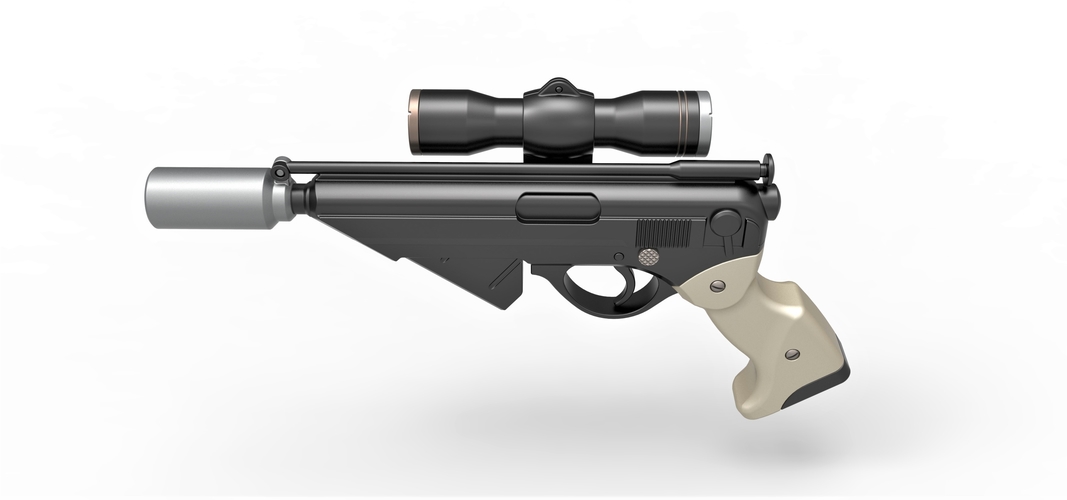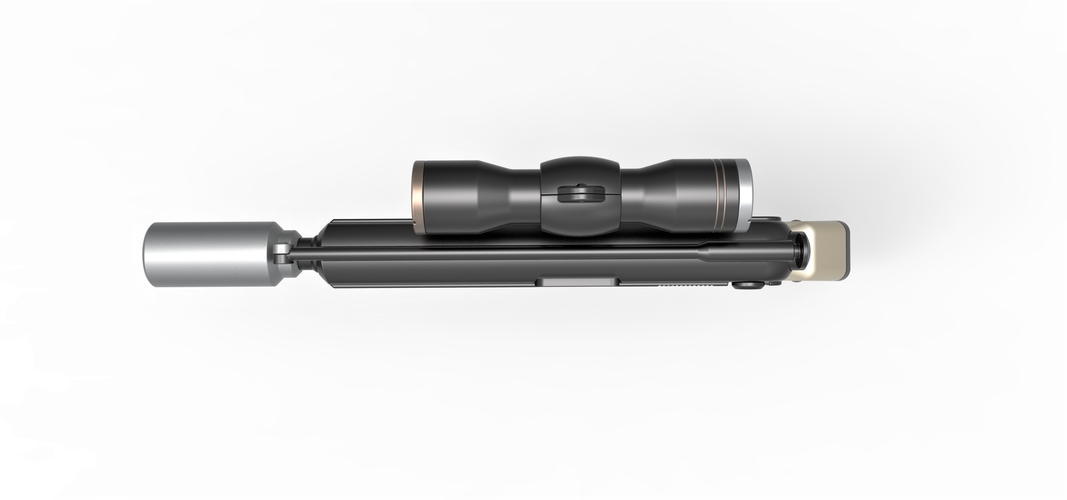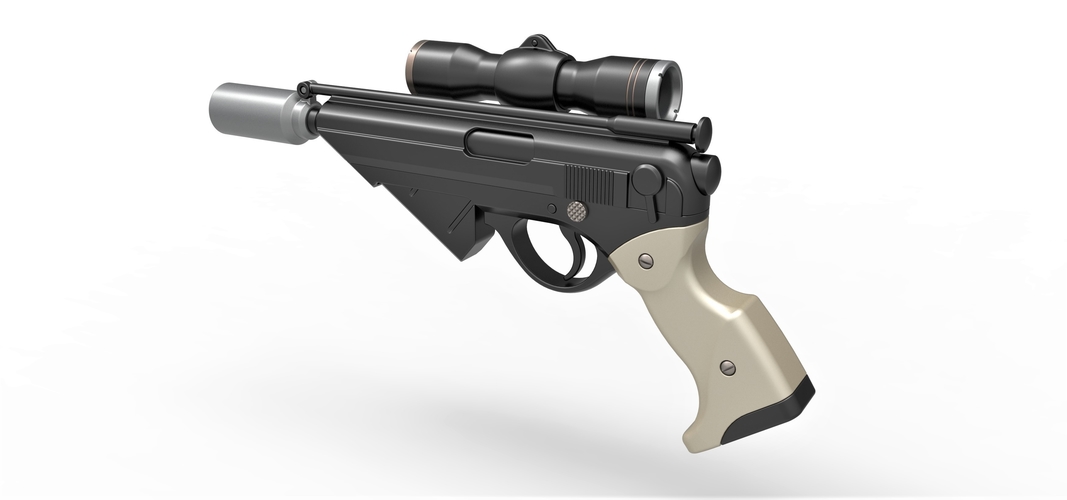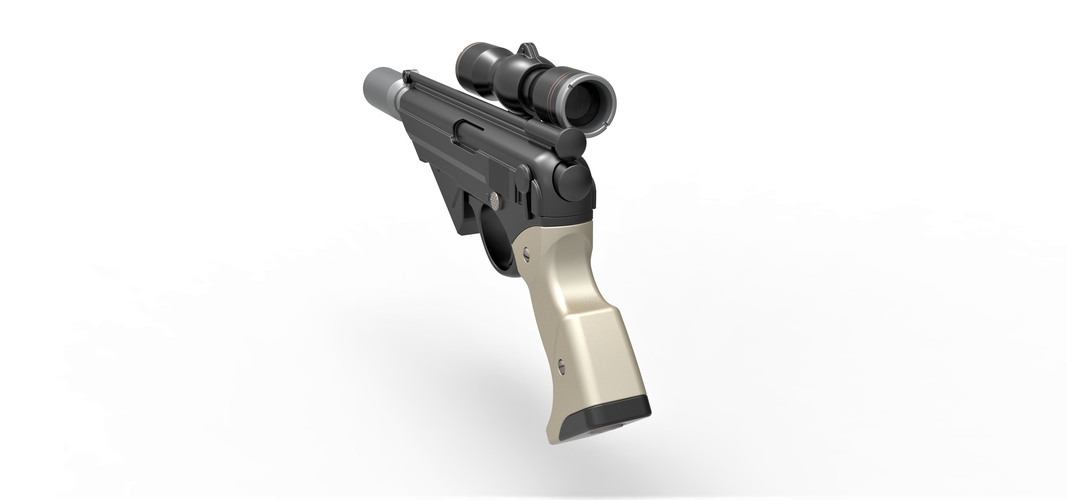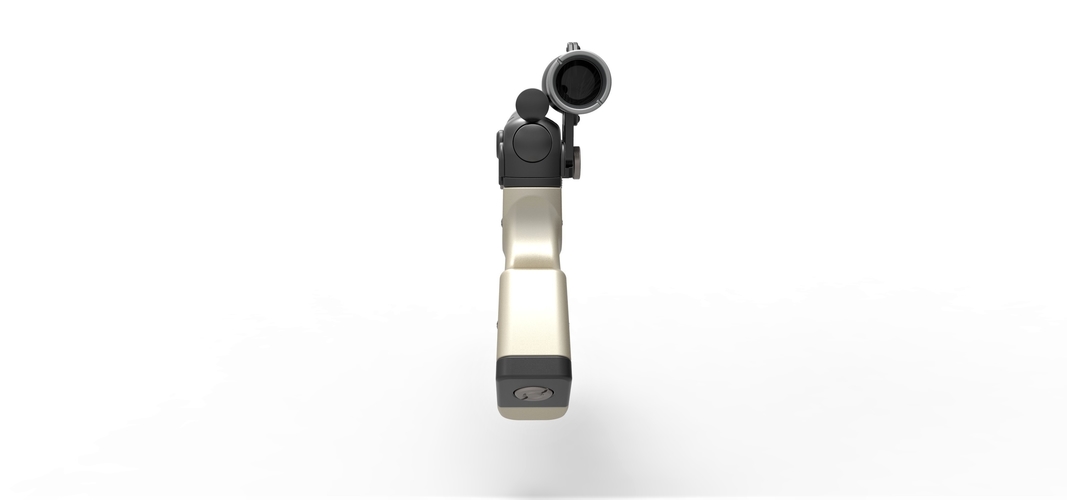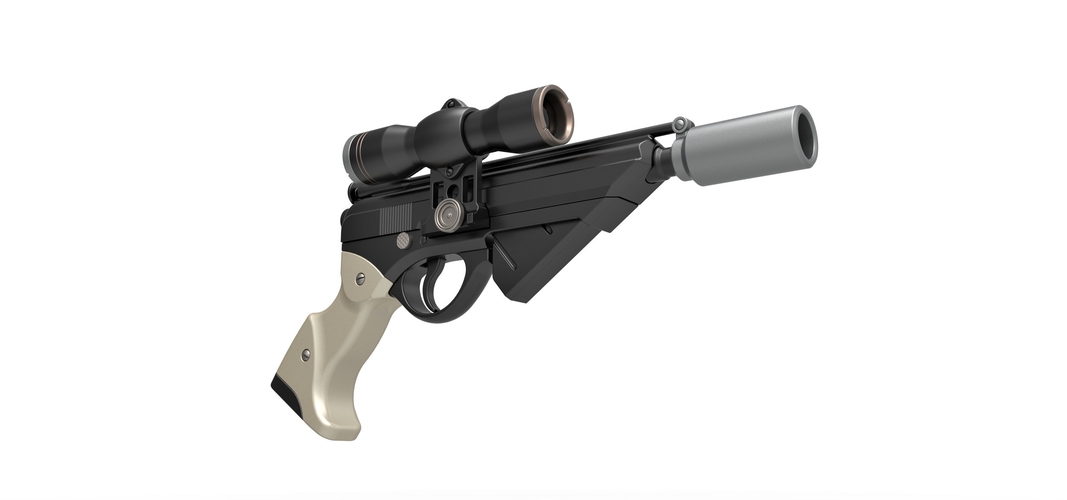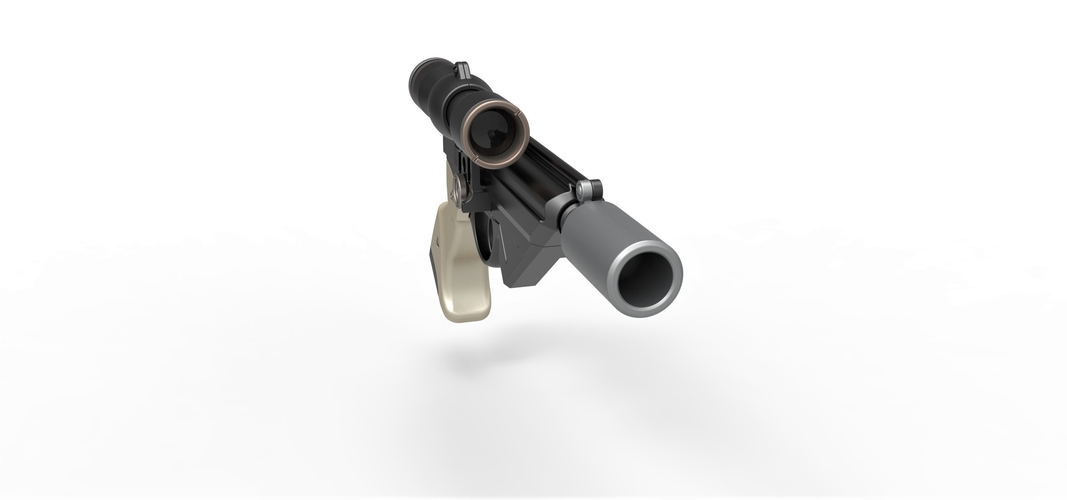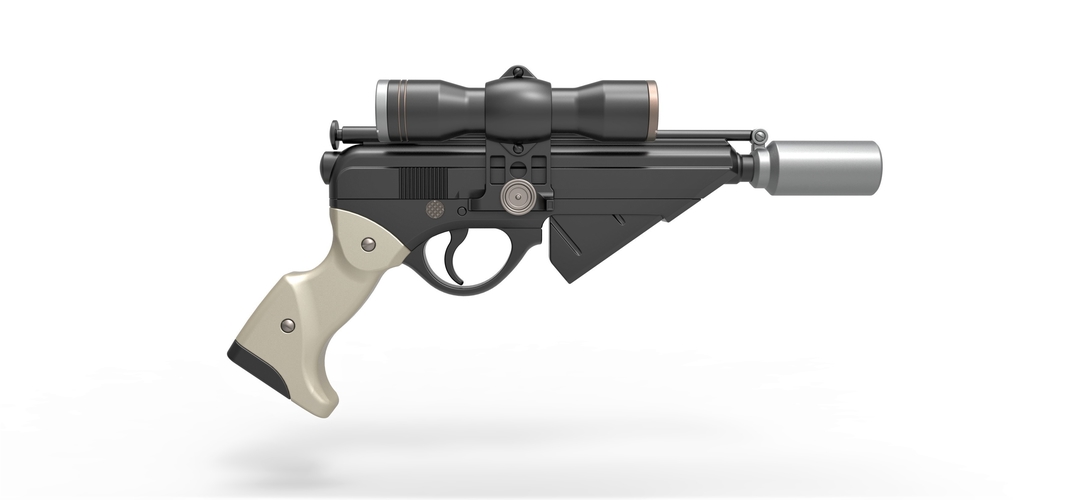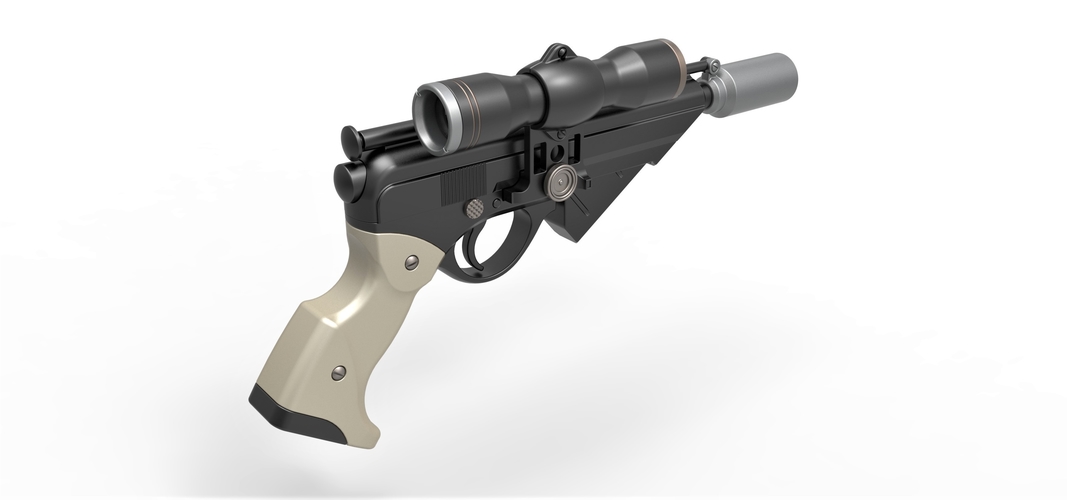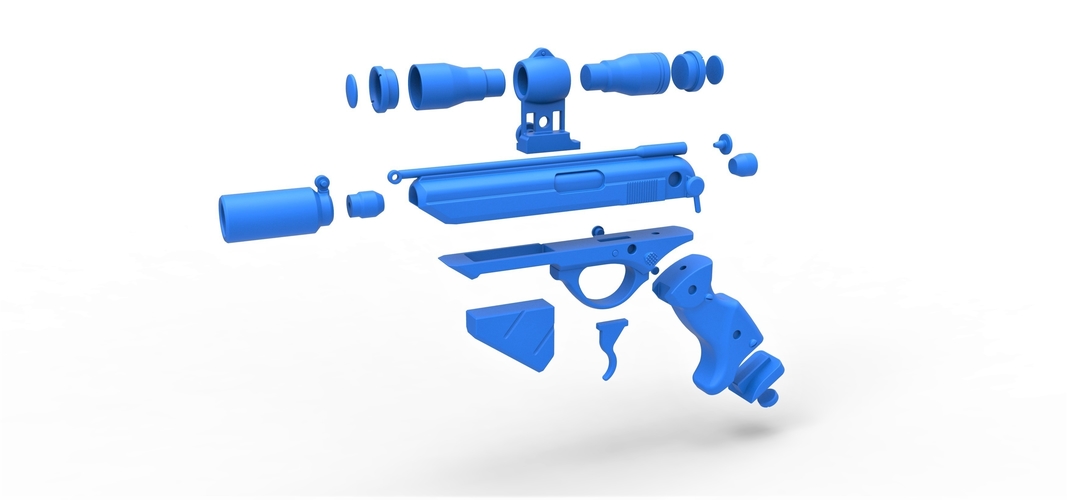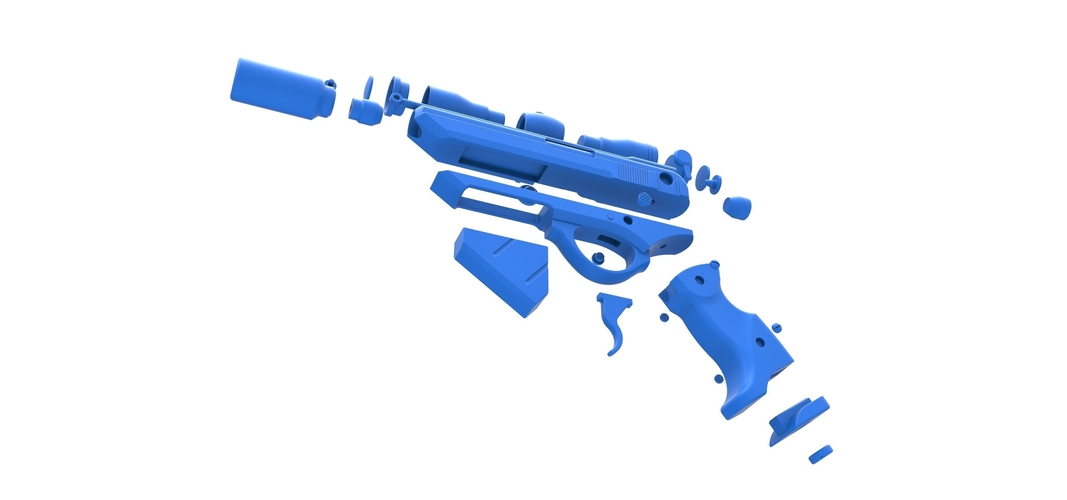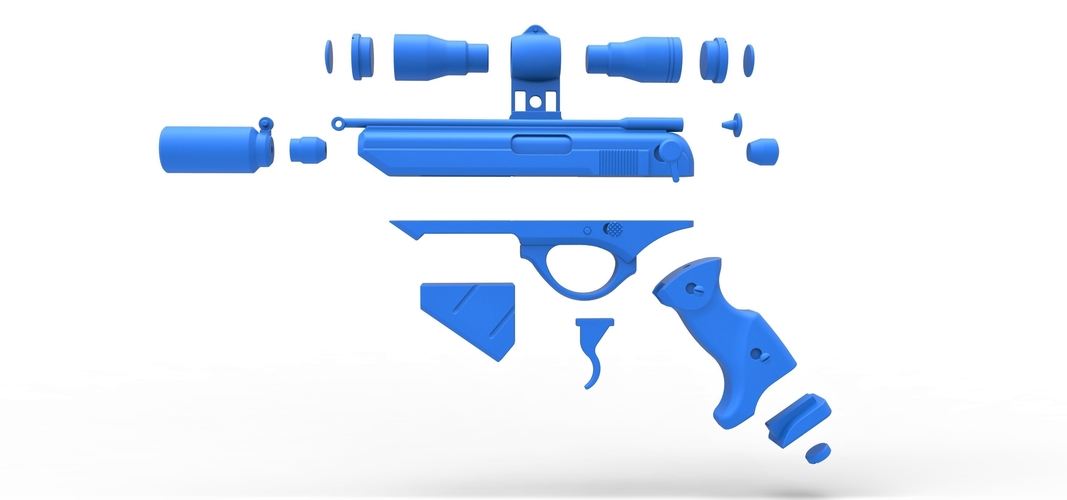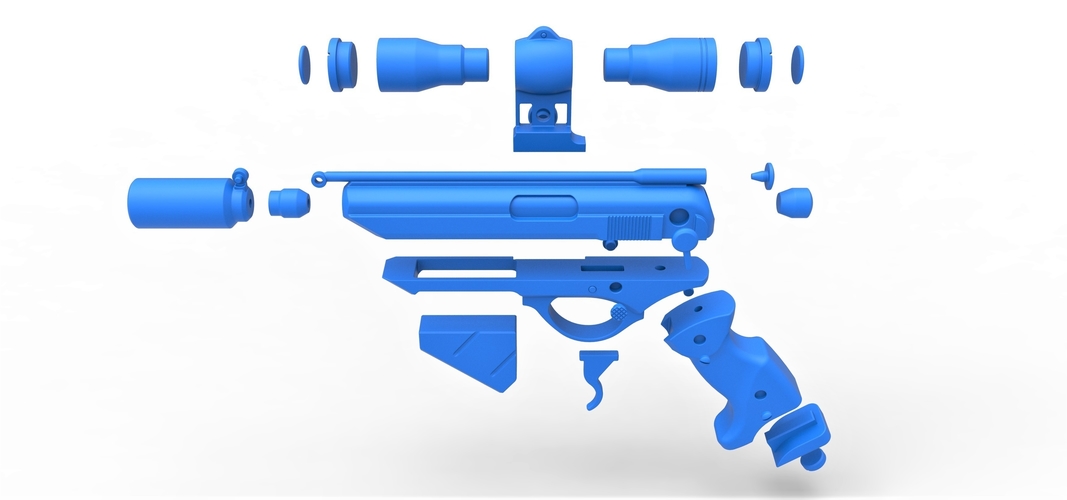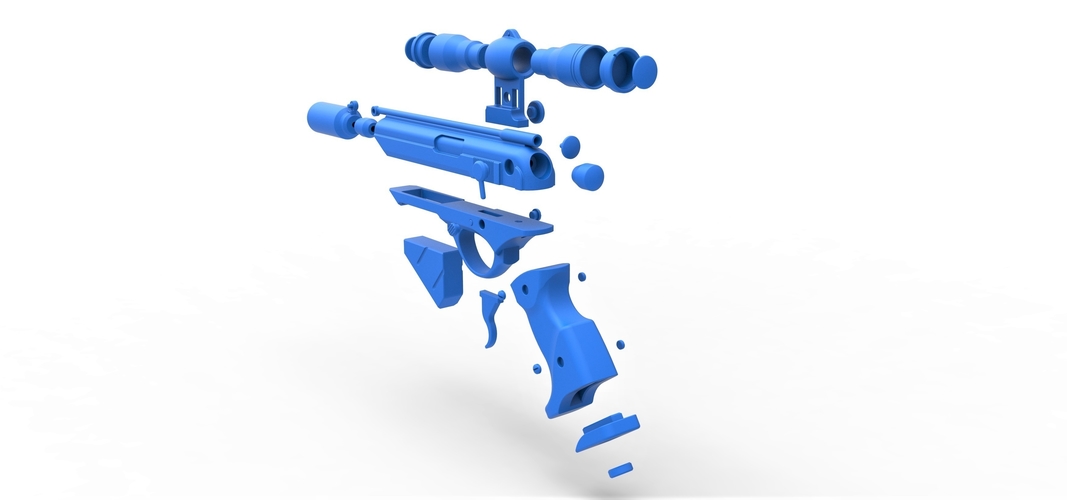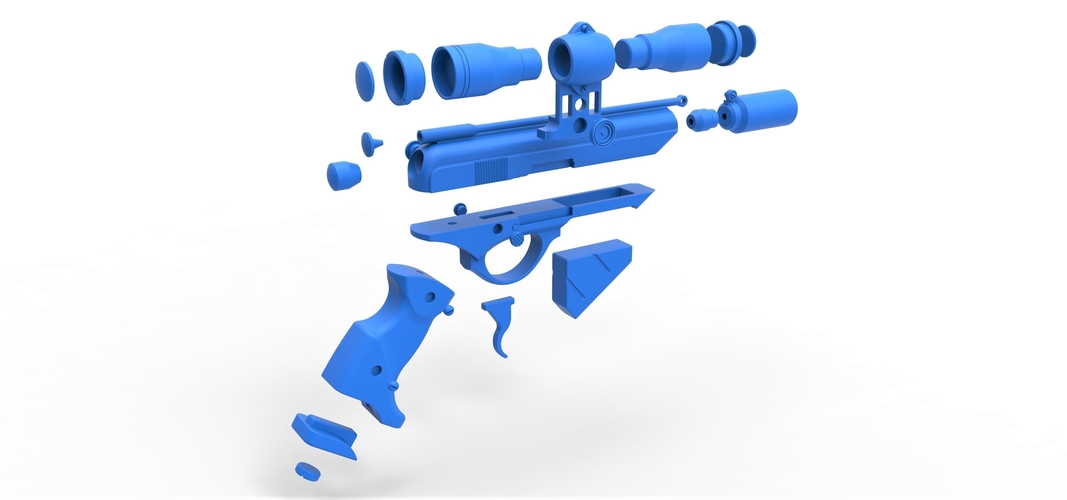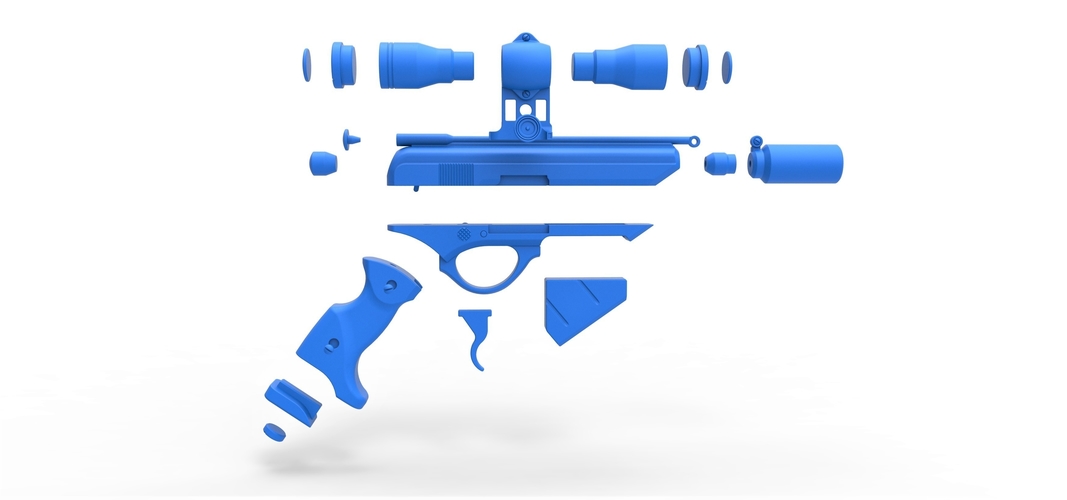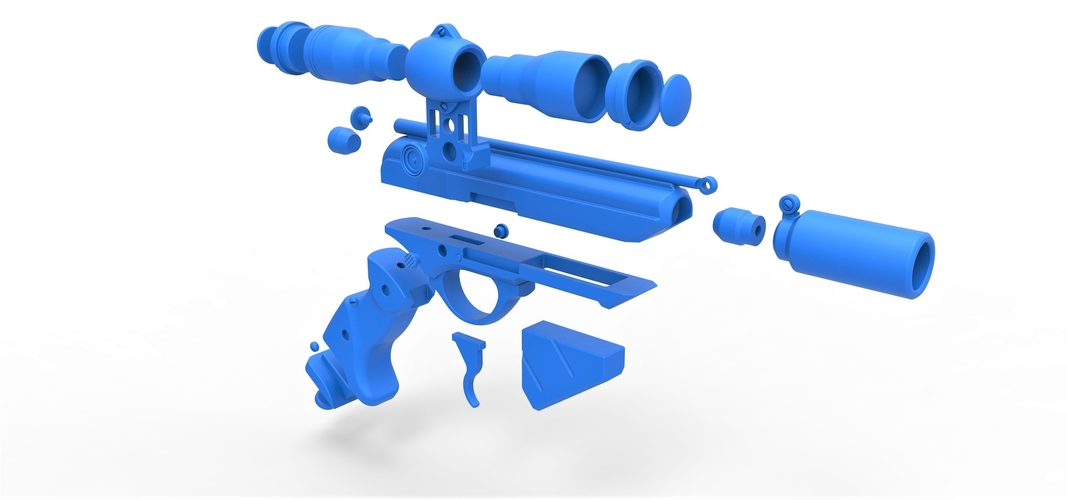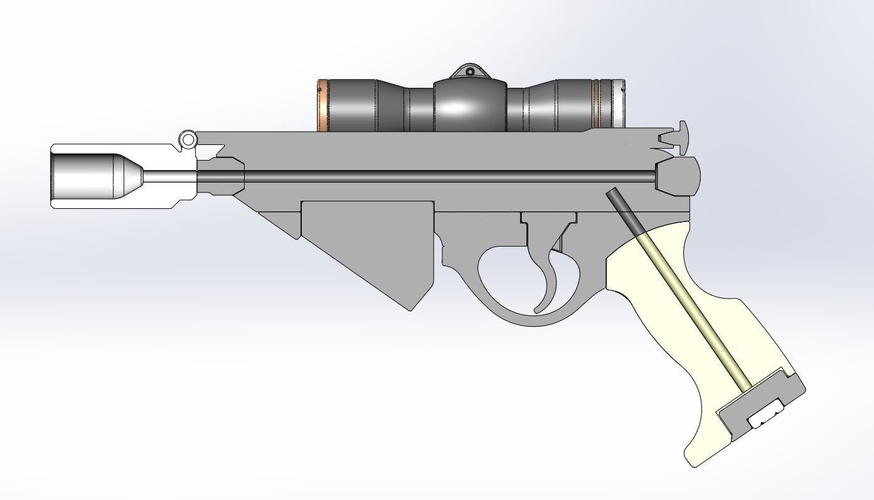 No Prints Yet

Be the first to upload a Print for this Design!
Model dimensions:
- length – 351.5 mm
- height – 188.5 mm
- width – 59 mm
Model consists of parts: barrel part 1, barrel part 2, body part 1, body part 2, bottom insert, cartridge, front lens, front scope insert, handle insert, handle, rear cap, rear hub, rear lens, rear scope insert, safety catch, scope front part, scope mount, scope rear part, screw insert 1, screw insert 2, screw insert 3, screw insert 4, side disk, side insert 1, side insert 2, trigger.
During assembly, use guiding rods d=5 mm.
Pistol - Front scope insert-1.STL
3.29 MB
Pistol - Handle insert-1.STL
1.31 MB
Pistol - Rear cap-1.STL
1.09 MB
Pistol - Rear hub-1.STL
750 KB
Pistol - Rear lens-1.STL
398 KB
Pistol - Rear scope insert-1.STL
3.25 MB
Pistol - Safety catch-1.STL
1.65 MB
Pistol - Scope front part-1.STL
609 KB
Pistol - Scope mount-1.STL
8.86 MB
Pistol - Scope rear part-1.STL
1.99 MB
Pistol - Screw insert 1-1.STL
300 KB
Pistol - Screw insert 2-1.STL
303 KB
Pistol - Screw insert 3-1.STL
300 KB
RackMultipart20200320-15958-1dbp59h.zip/Pistol.STL
68.2 MB
RackMultipart20200320-5287-1tkj6ev.zip/Pistol.mtl
2.35 KB
RackMultipart20200320-5287-1tkj6ev.zip/Pistol.obj
38.9 MB
Pistol - Cartridge-1.STL
2.51 MB
Pistol - Front lens-1.STL
398 KB
Pistol - Handle-1.STL
6.97 MB
Pistol - Barrel part 1-1.STL
6.12 MB
Pistol - Barrel part 2-1.STL
481 KB
Pistol - Body part 1-1.STL
12 MB
Pistol - Body part 2-1.STL
7.28 MB
Pistol - Bottom insert-1.STL
2.12 MB
Pistol - Screw insert 4-1.STL
303 KB
Pistol - Side disk-1.STL
3.2 MB
Pistol - Side insert 1-1.STL
347 KB
Pistol - Side insert 2-1.STL
347 KB
Pistol - Trigger-1.STL
2.14 MB