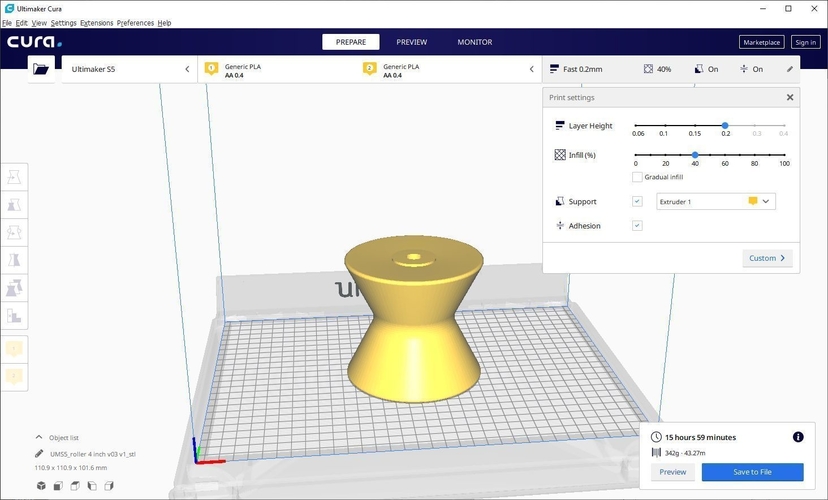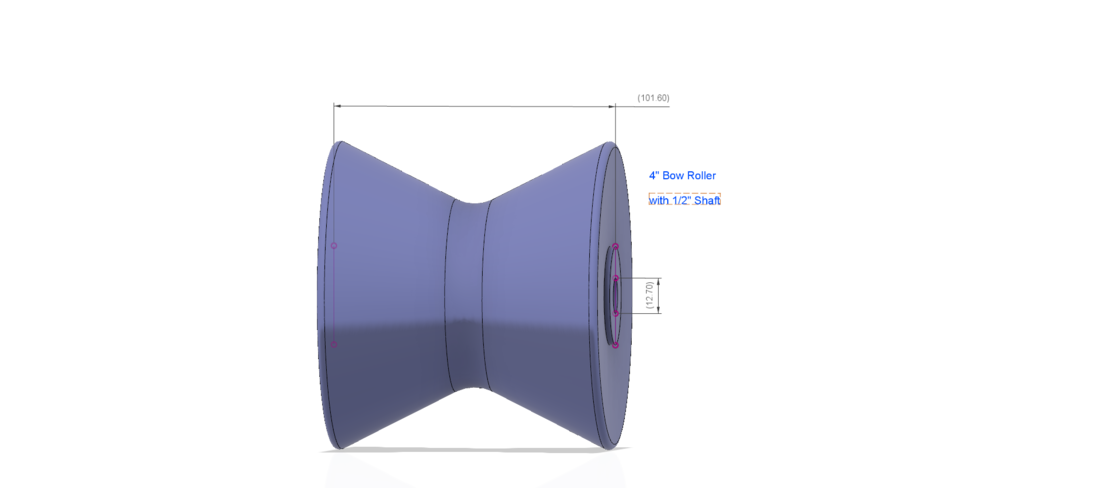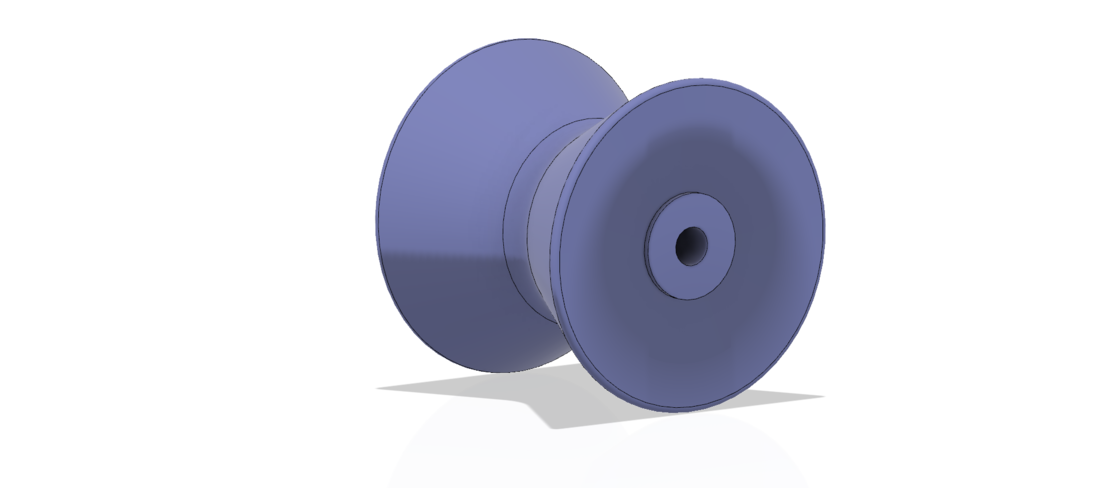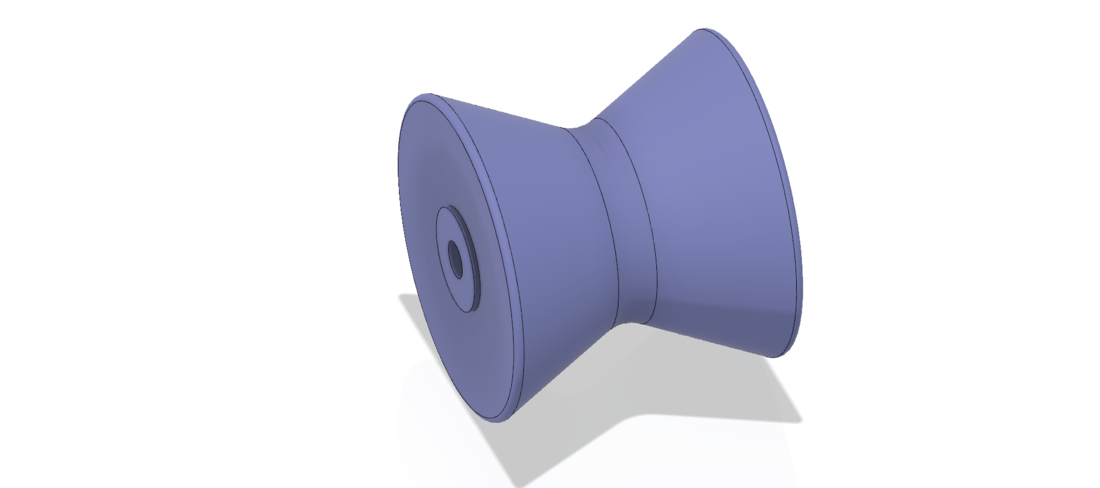 No Prints Yet

Be the first to upload a Print for this Design!
OAT MARINE TRAILER 4 inch ROLLER STOP for 3d print and cnc 
BOAT MARINE TRAILER 4" POLYBOW ROLLER STOP with 1/2" SHAFT SPINS FREELY DURABLE
Boat Marine Trailer Polymer 4" Bow Roller with 1/2" Shaft Spins Freely to reduce drag while launching a boat
MOUNTS ON FRONT OF TRAILER TO STOP AND SECURE THE BOAT WITHOUT DAMAGE
OTHER SIZES AND STYLES AVAILABLE, contact me
for Boat Wheel Trailer and Seat Yacht Accessories  for 3d print and cnc 
Made in real size (see photo).  Suitable for real use in the manufacture of wood, aluminum, pla, peg or polypropylene. 
Keel Rollers are essential for the trailer loading, and unloading process. They Support the hull, guide the boat and furthermore  protect it from damage. These keel rollers are most commonly mounted on the trailers cross-members in front and behind the trailers axles.  Tapered design for optimal hull support. Makes launching a breeze. 
Model initially created by solidmade. 
You can make the product on a 3D printer or cnc machine from plastic, wood and any other material. the model can also be made using cnc machine turning wood.Also the model can be executions in castings.   If necessary, I can make injection molds for pouring on a separate order for an agreed payment.
The size is shown in the drawings.  Render scene is not included. Suitable for graphical projects and 3D print projects.
Everything can be seen in the photo.
the model is easily scaled in any program for printing, etc.
The model can be printed as a 3D model, as well as produced on CNC machines.
Made in solidmade, tested in the manufacture of the master model of the product.
This is a fully solid-state version for 3d-print, this is not a scan version.
At the photos you can see the contours of the models on screens with stl or obj files, it is enough  to understand the possibility of printing a model or producing a model by a cnc machine
It is possible to model anyone another model according to your size or drawings and sketches.
ATTENTION! This item is a DIGITAL 3D model (*STL *OBJ file format) for ARTCAM, ASPIRE, CUT3D,Simplify3D, Cura and  anyone software applications for CNC and 3D printers. 
Its files For CNC Routers and 3D printers.
Not a vectric, not a bitmap file, not a G-code. You buy a digital model image file for the manufacture of the product,  and not the product itself as a physical unit of goods made of glass or wood.
Non-commercial use only.
RackMultipart20191204-14375-1tpa2tz.zip/roller 4 inch v03 v1_stl.stl
312 KB
roller 4 inch v03 v1_obj.obj
211 KB
RackMultipart20191204-14375-gn60y3.zip/roller 4 inch v03 v1_obj.obj
211 KB
roller 4 inch v03 v1_stl.stl
312 KB