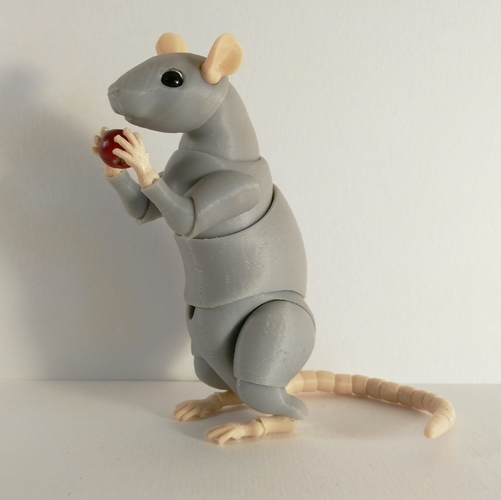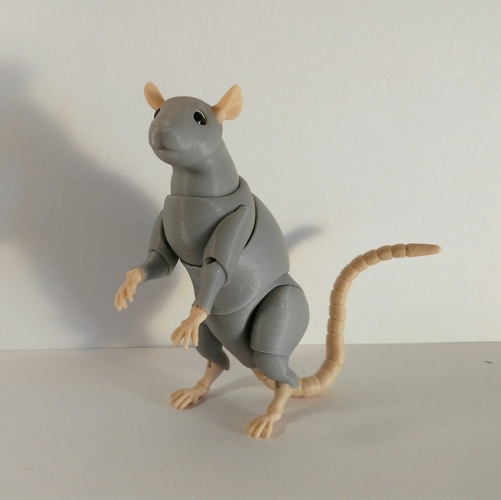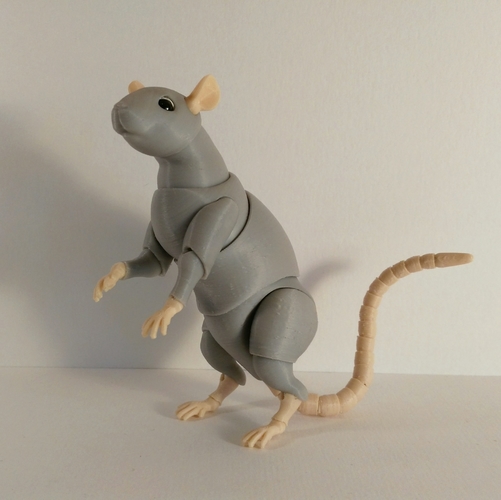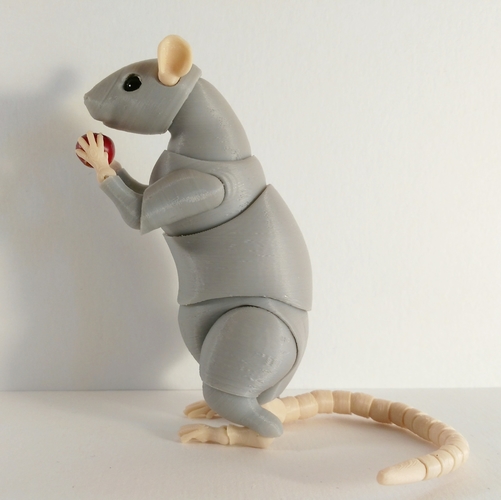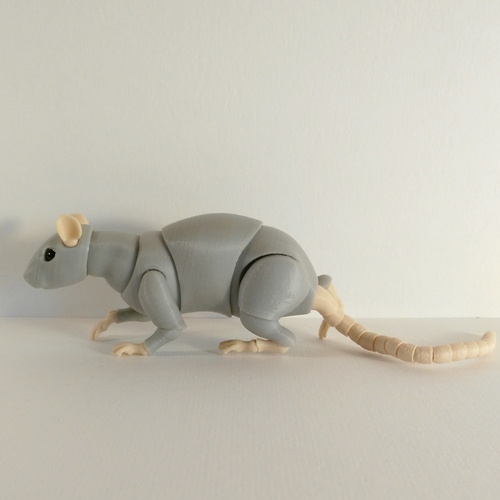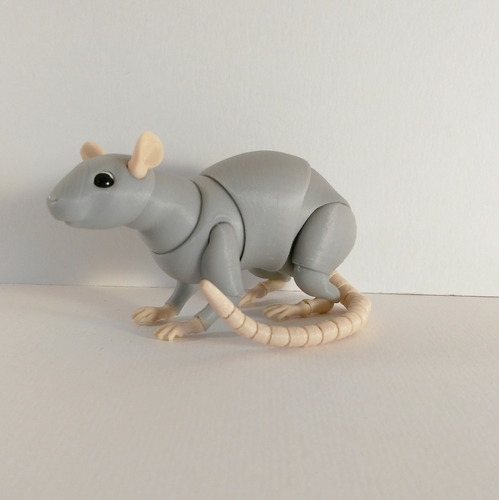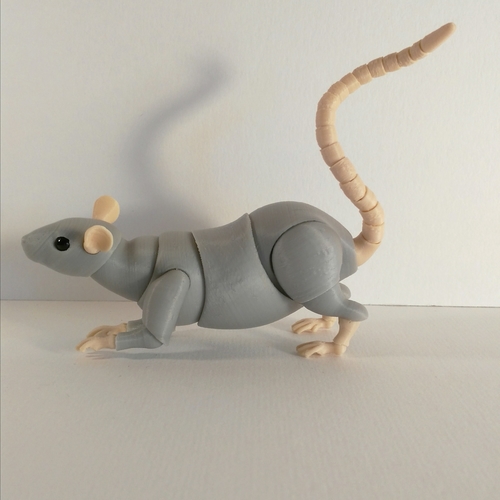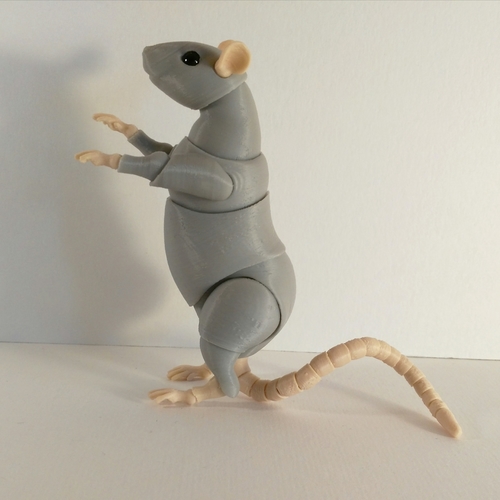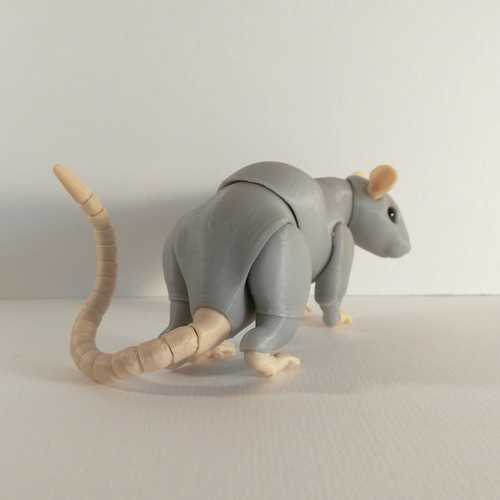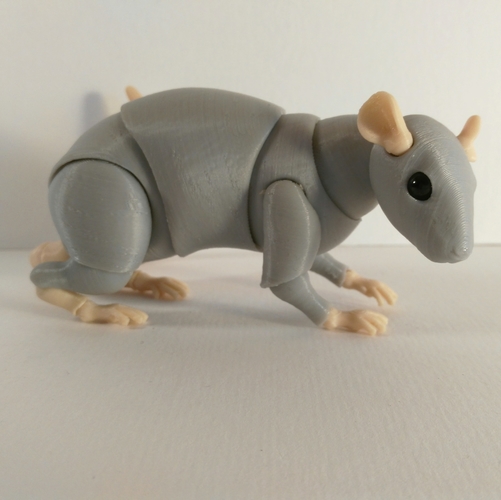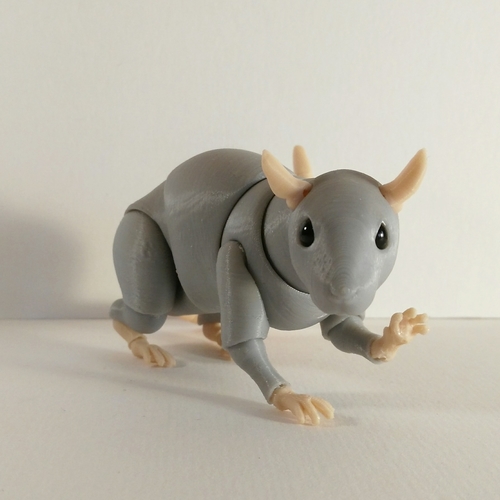 Ball jointed rat doll with 38 articulate points.
Size of the printed animal is 6,5 cm height and 26,5 cm length.
The pieces are joined by elastic 1,5 mm cords. Tail connected by 1 mm elastic cord.
For toy to better hold postures, I recommend to apply a thin layer of the hot glue on the inner side of the joints. For larger joints - in two-three places. For smaller - in one place.
shoulder_right.stl
709 KB