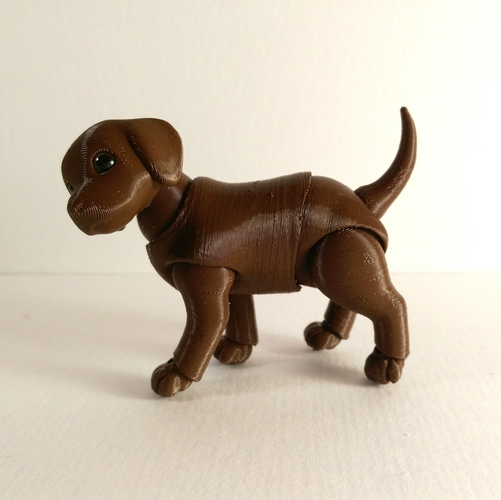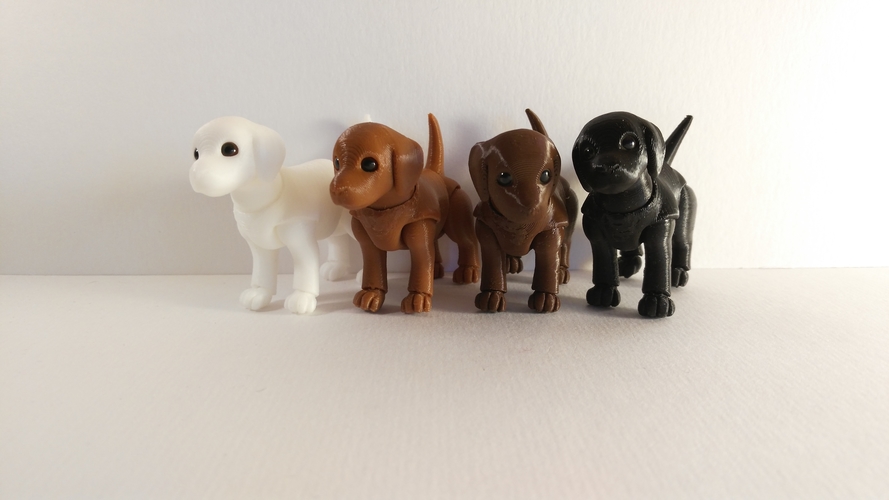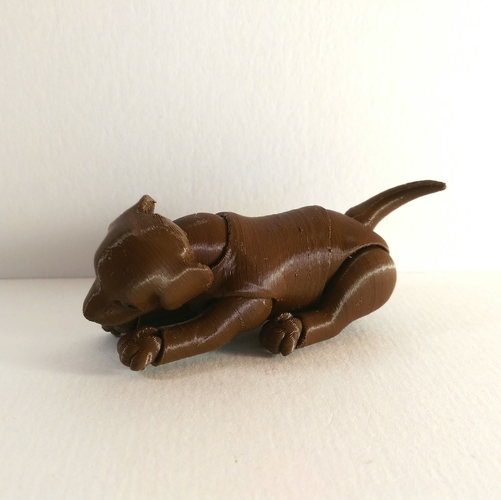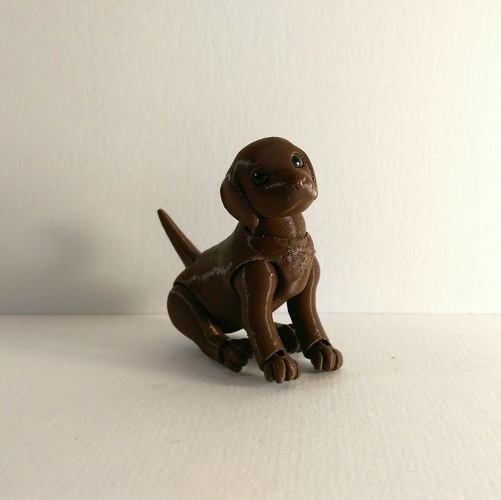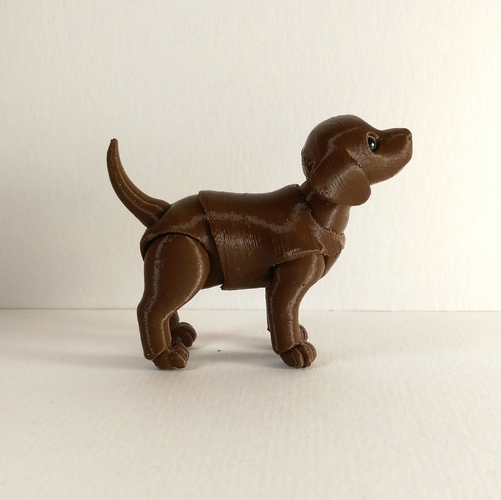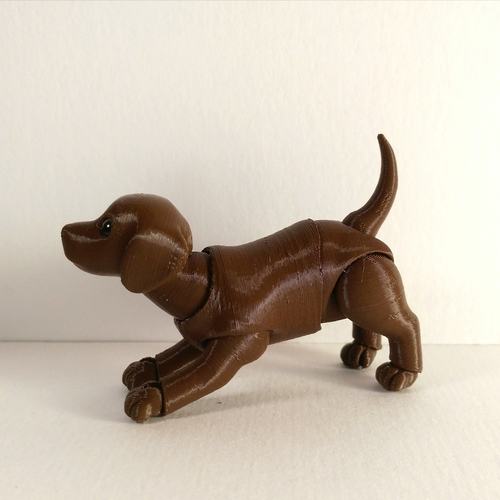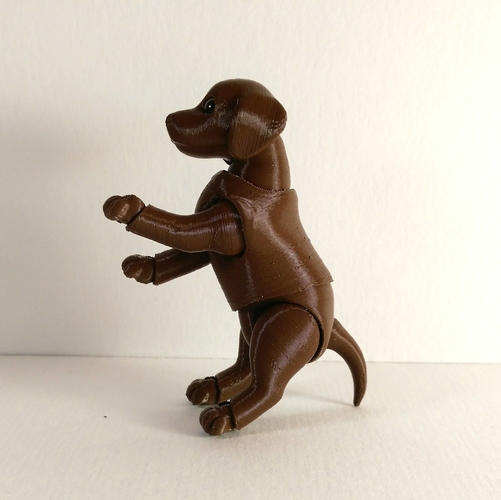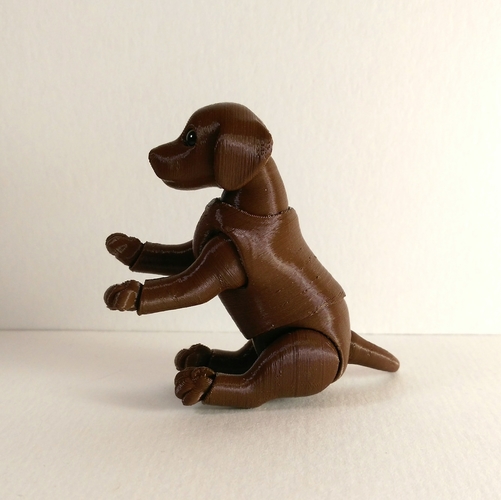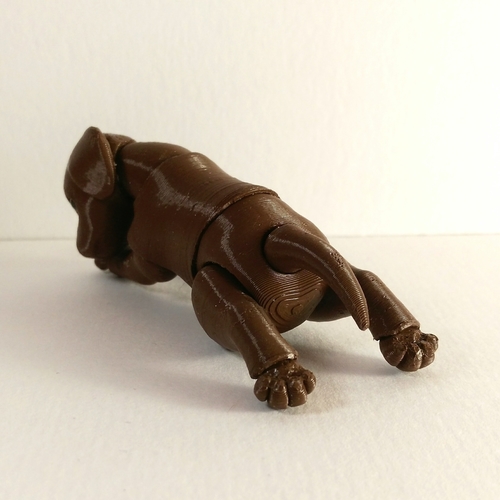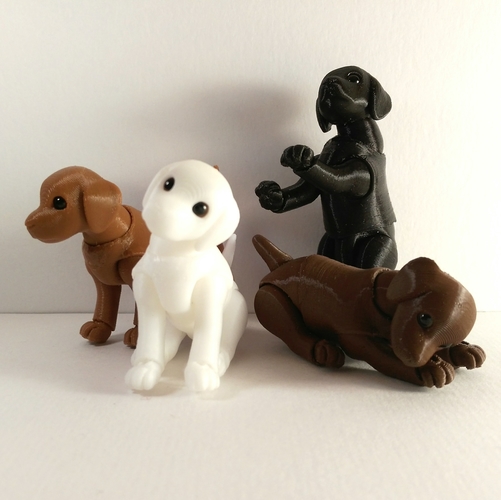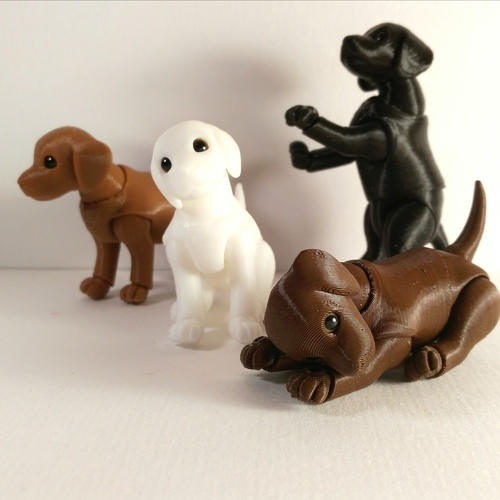 Ball jointed puppy doll with 12 articulate points.
Size of the printed animal is 5 cm height.
The pieces are joined by elastic 1mm cords.
For toy to better hold postures, I recommend to apply a thin layer of the hot glue on the inner side of the joints. For larger joints - in two-three places. For smaller - in one place.