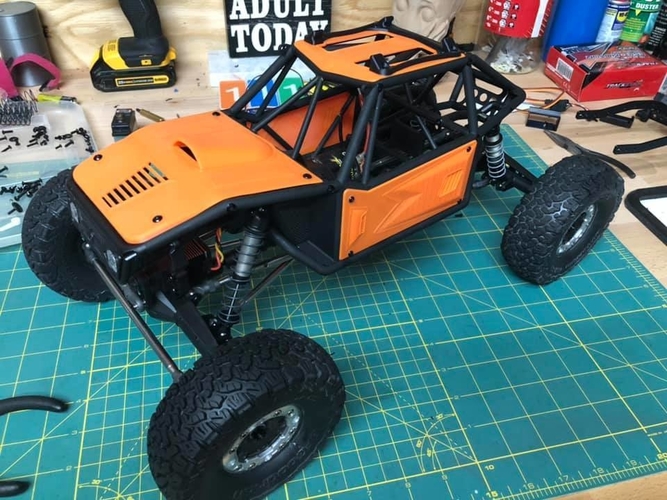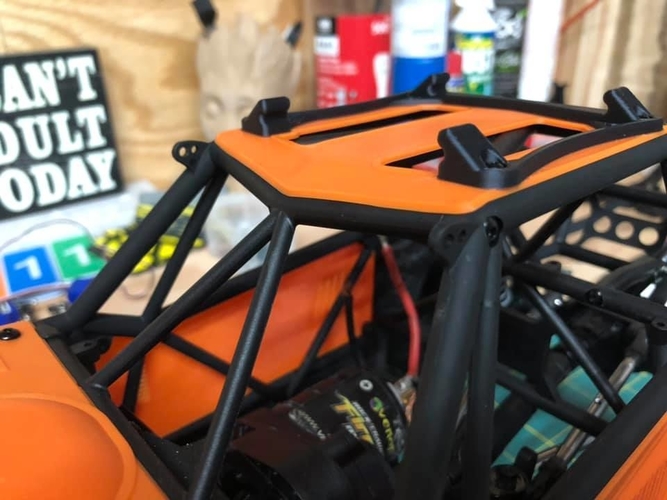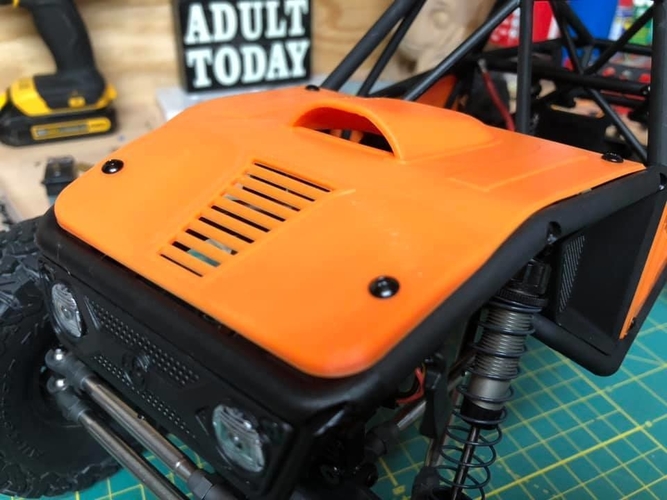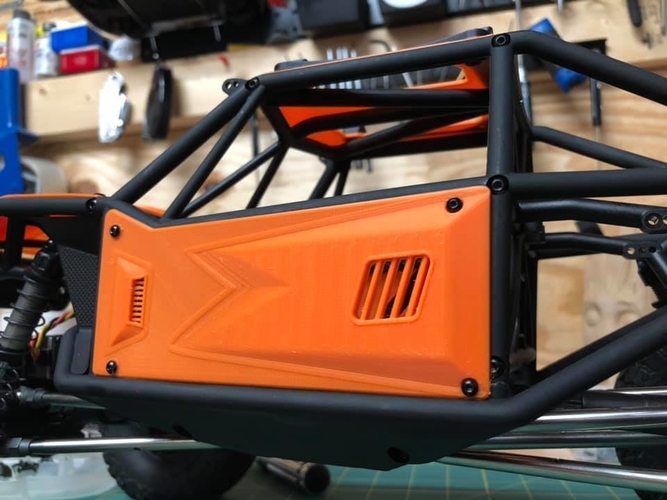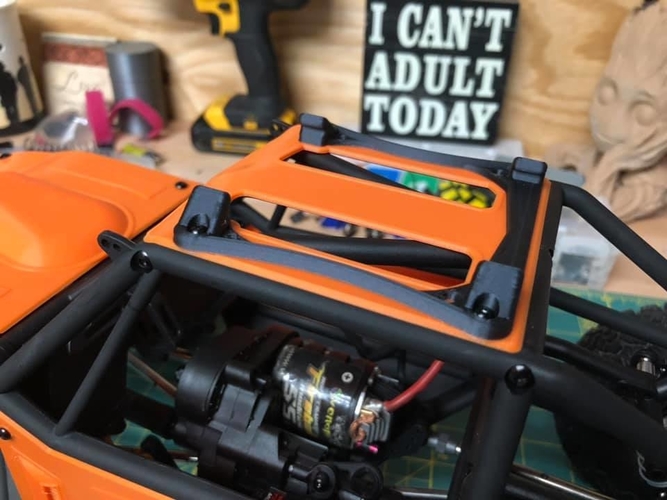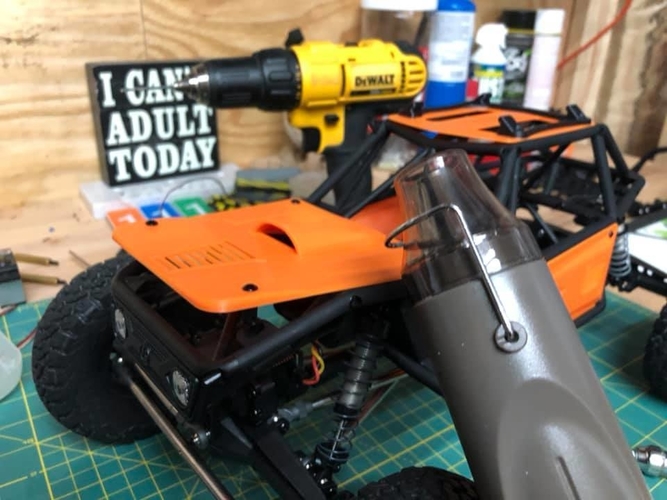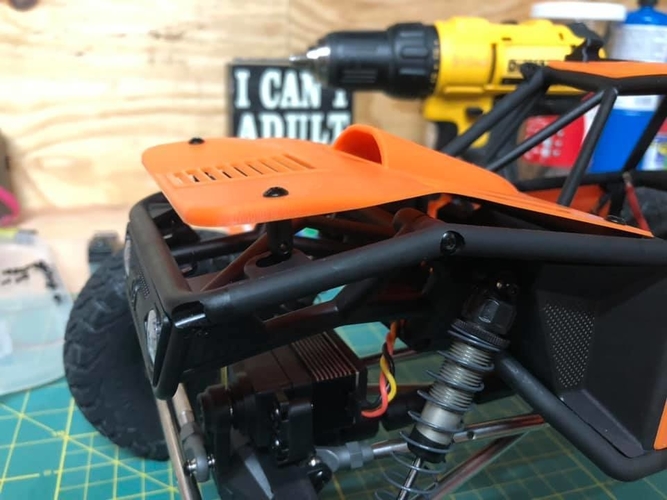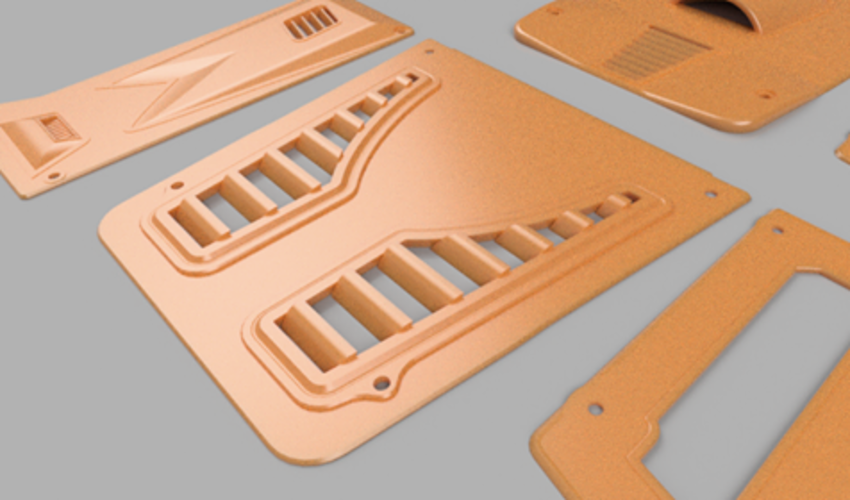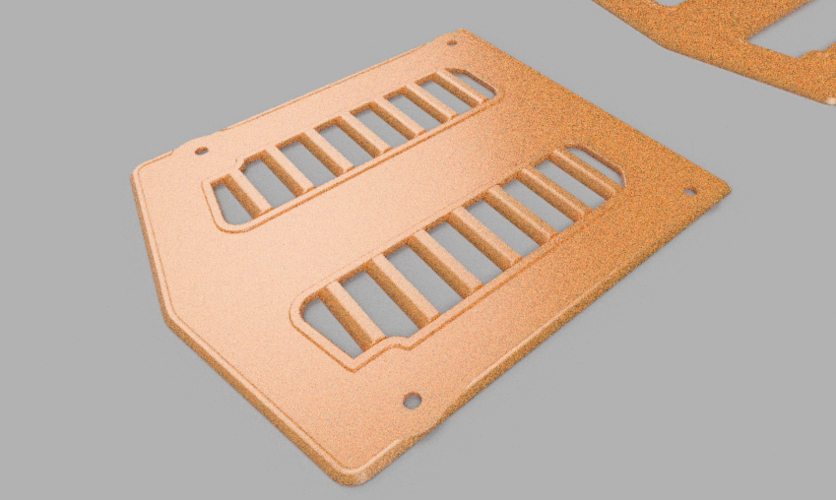 You are looking a Body Panels for your Axial Capra. You can print in either PLA or PETG. I recommend PETG if you are going to be in a HOT environment since the panels are nominally 1mm thick and can warp in extreme heat (inside a car in the summer) for extended periods of time.
You will need a heat gun to soften the front of the roof and the middle of the hood once installed in order to shape the panel to the curves of chassis. If using PLA, it only takes about 8-15 seconds of heat; PETG, 10-20 seconds of hear. PLA softens at 180 f and petg at 230 f.
I've included a winch line roof guide/roof rack as a free be to complete the look. The intended use allows you to run a winch line over the top of the truck and around the roof to flip yourself or side hill.
Roof Guide One Piece v1.stl
1.27 MB
Side Panel v2 Mirror.stl
471 KB
Side Panel v1 Mirror.stl
475 KB
Roof v3 Holes Vented.stl
777 KB
Hood v2 Vents No Scoop.stl
523 KB