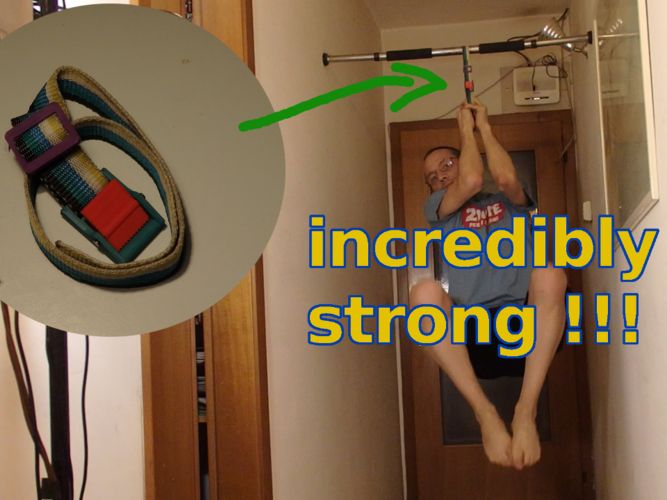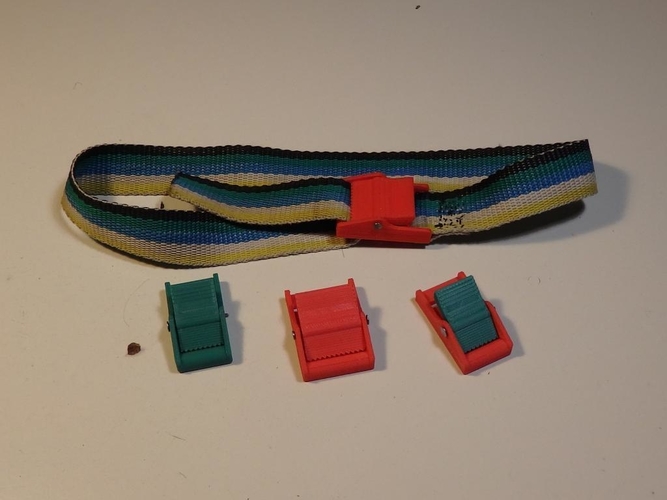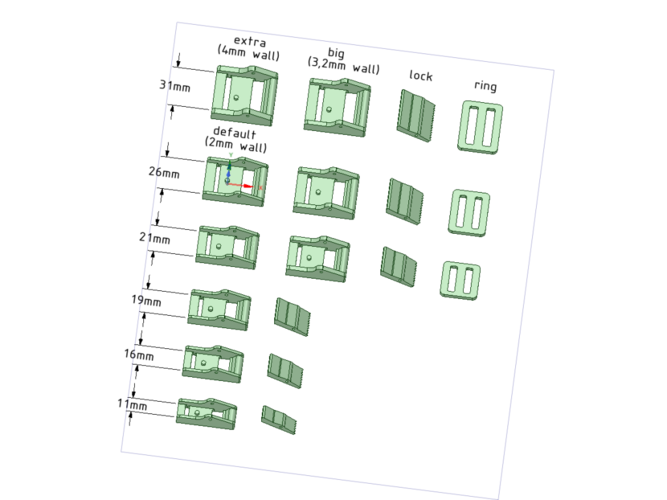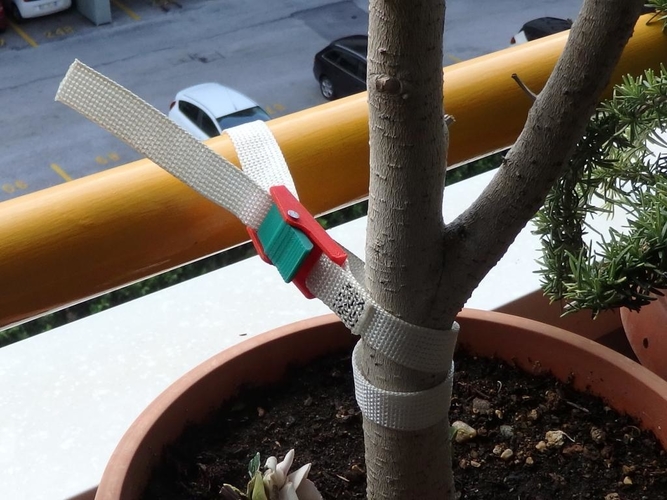 No Prints Yet

Be the first to upload a Print for this Design!
Hi, this is a 31mm flat belt buckle with multiple uses for 10,15,18 or 20mm belts. Very strong design, 
In the video below, I show the resistance of the 25mm belt version and follow the assembly and where to find the spring easily.
Optimized for 0.4 nozzle.
Suggest print:
Print in ABS, Nylon, PC, HIPS
layer 0.2
3 perimeters (wall 1.2mm)
infill 100%
Flat-Belt-Blocker-16mm-lock.stl
88.5 KB
Flat-Belt-Blocker-21mm.stl
193 KB
Flat-Belt-Blocker-21mm-big.stl
193 KB
Flat-Belt-Blocker-21mm-lock.stl
89.2 KB
Flat-Belt-Blocker-21mm-ring.stl
72.9 KB
Flat-Belt-Blocker-11mm.stl
193 KB
Flat-Belt-Blocker-11mm-lock.stl
88.1 KB
Flat-Belt-Blocker-16mm.stl
193 KB
Flat-Belt-Blocker-19mm.stl
193 KB
Flat-Belt-Blocker-19mm-lock.stl
88.9 KB