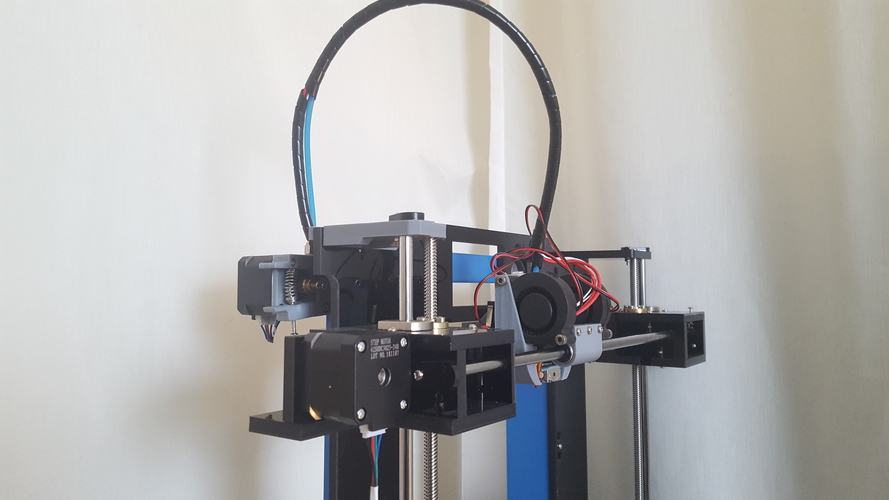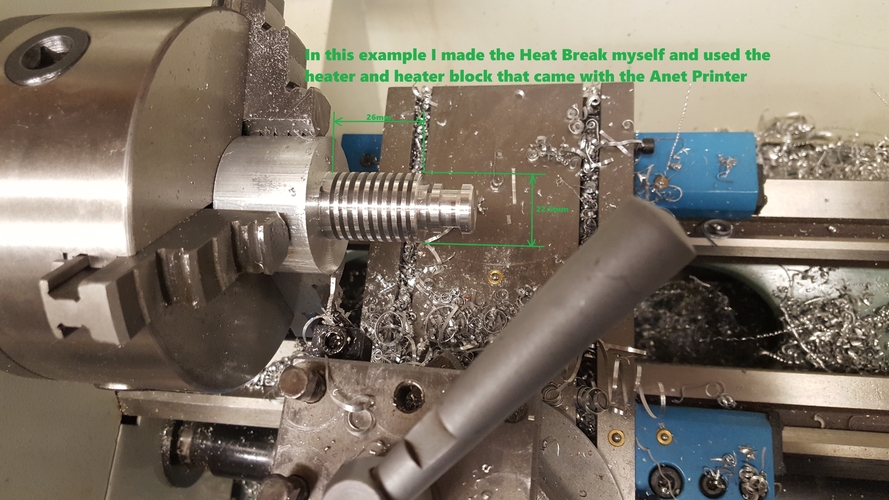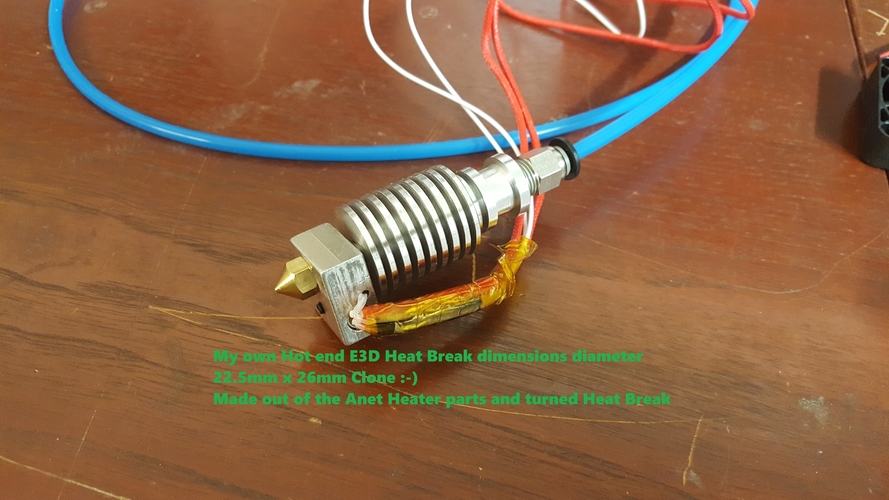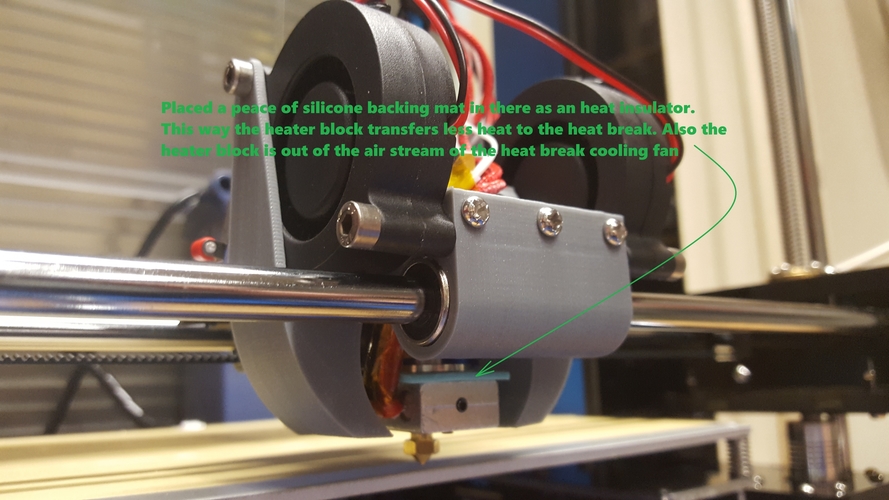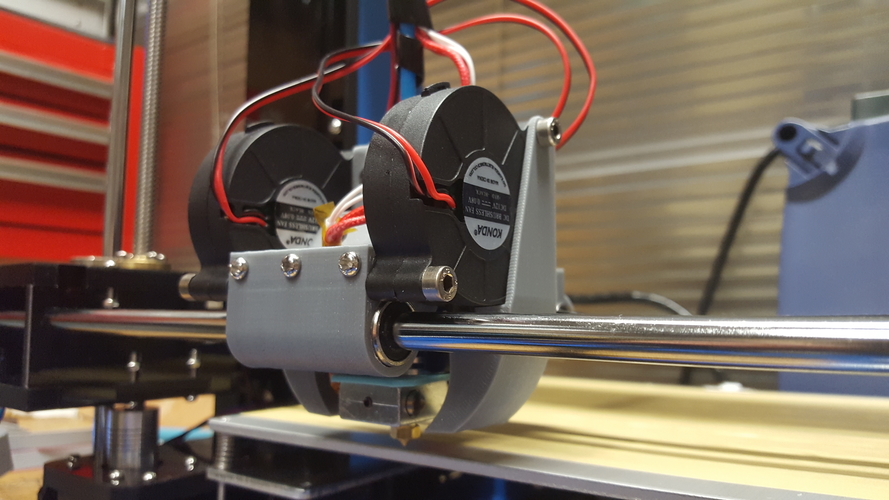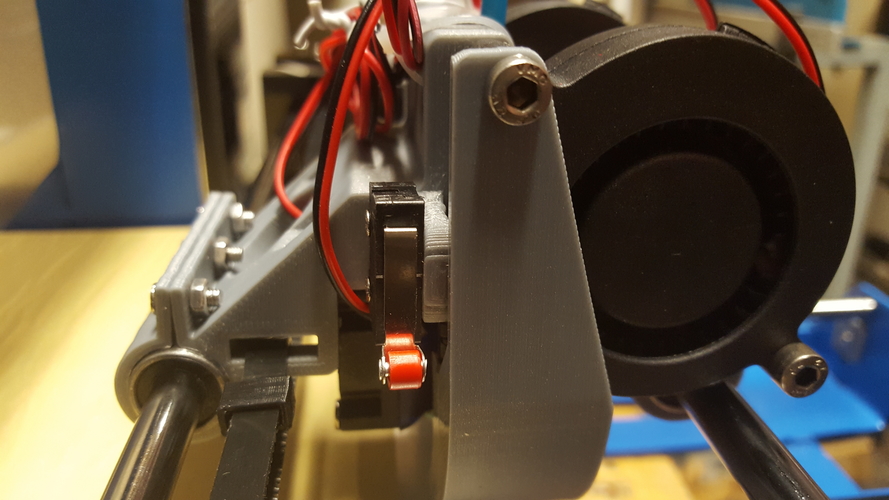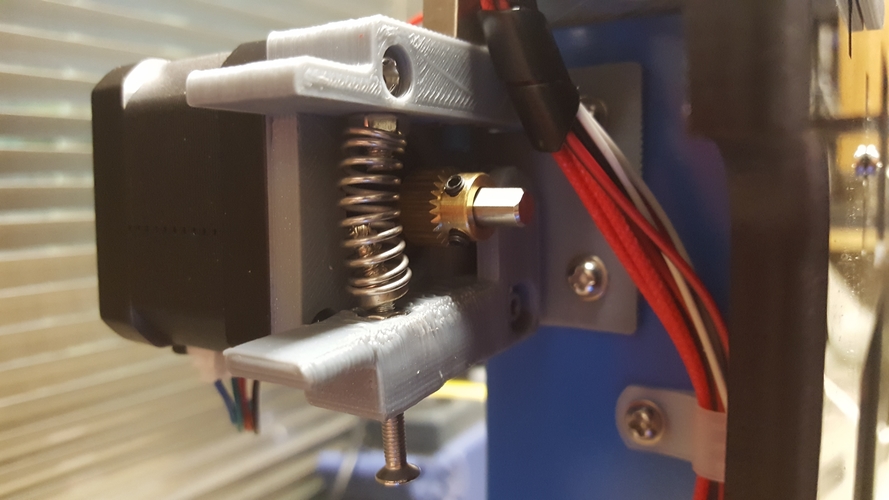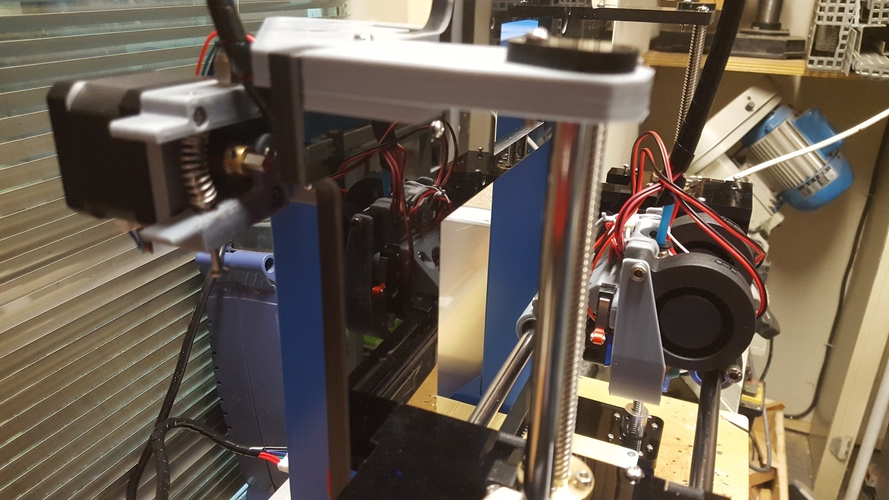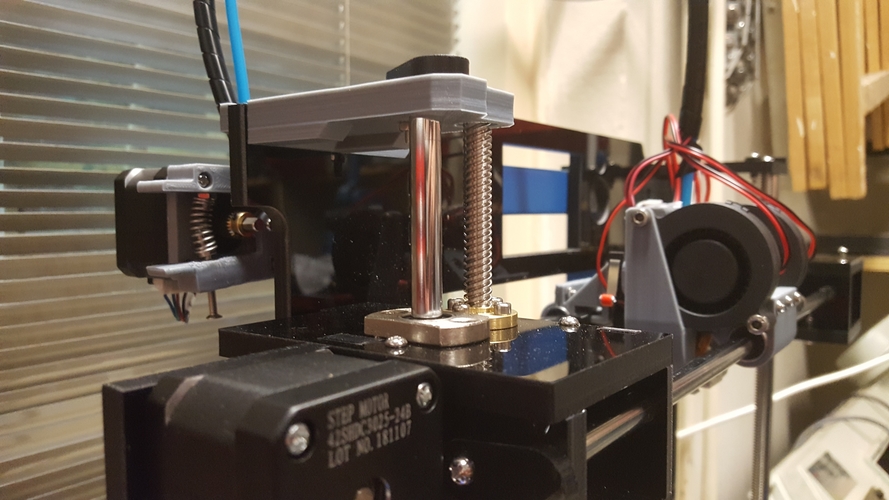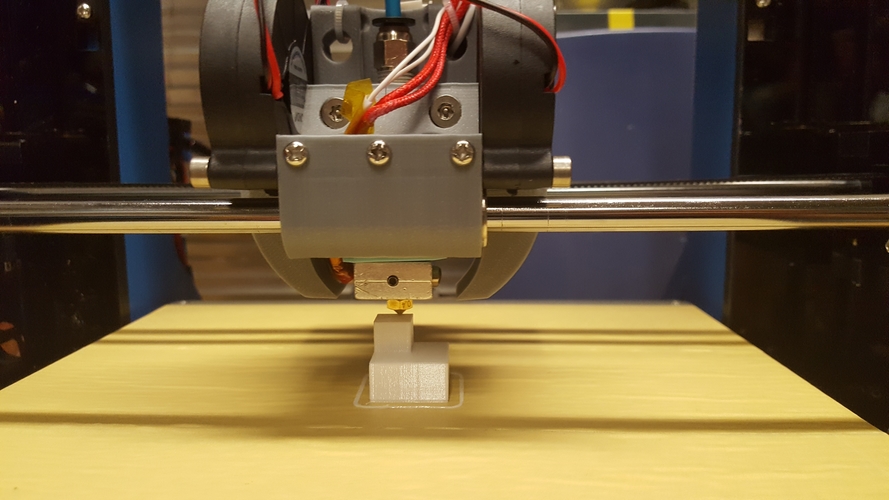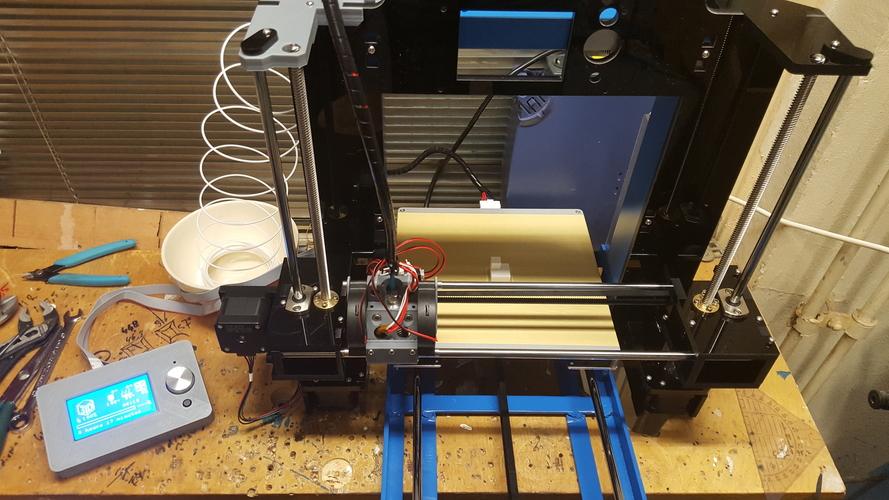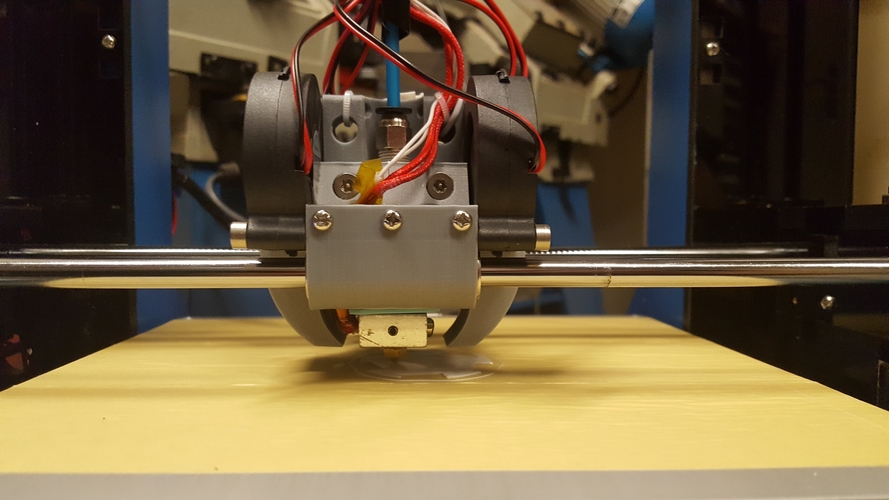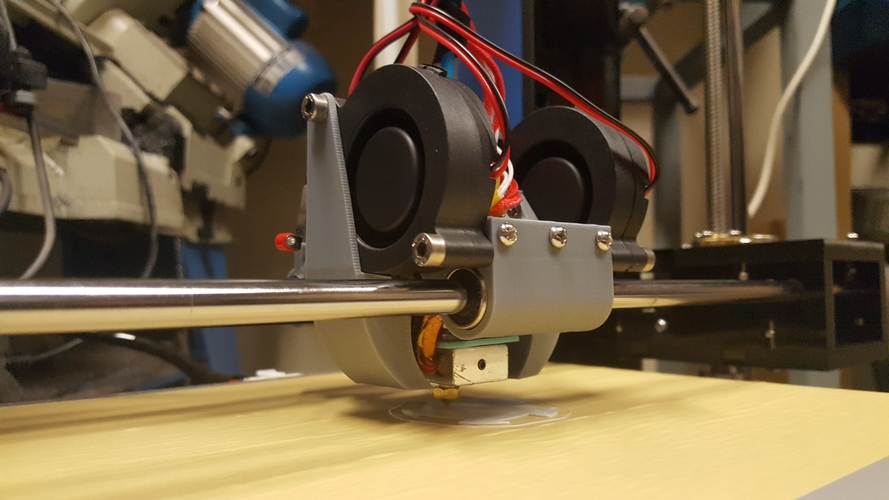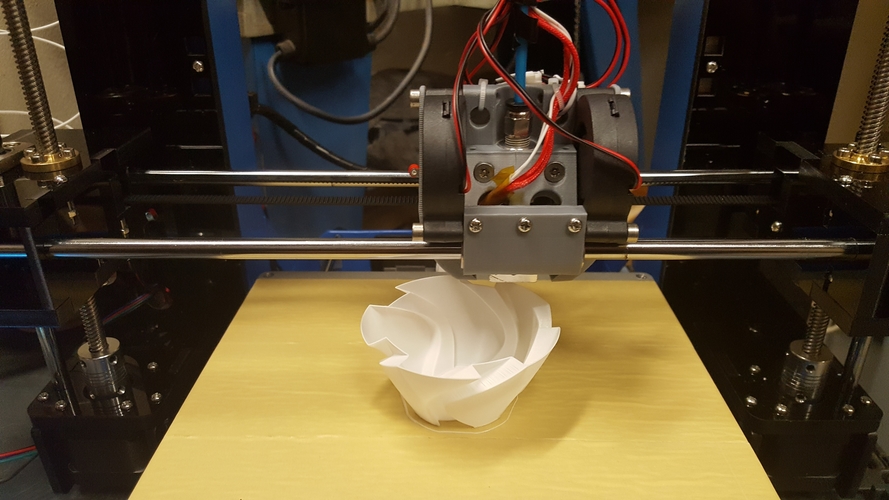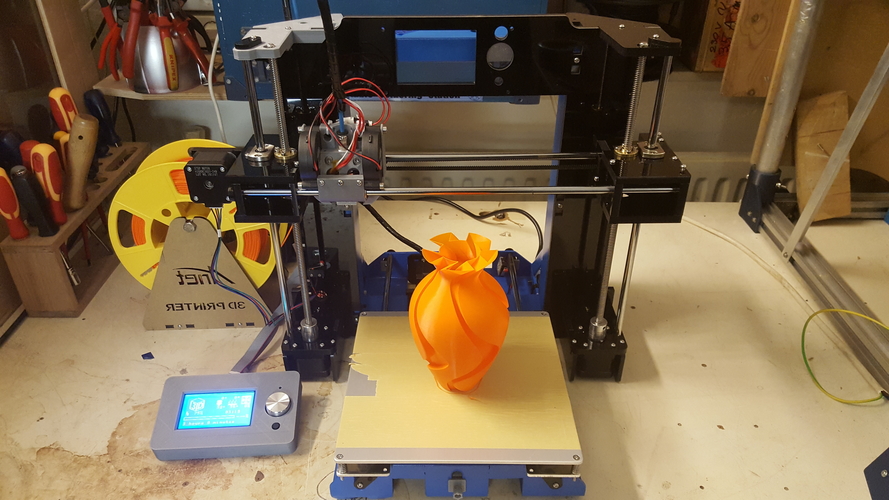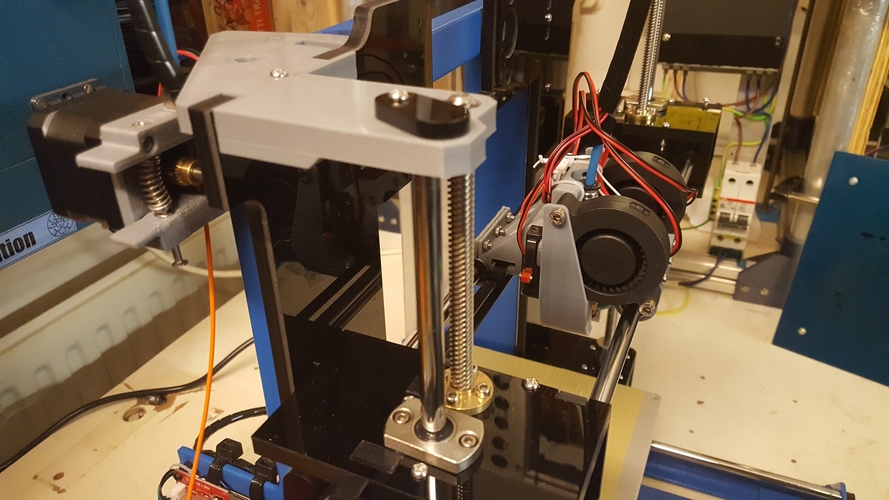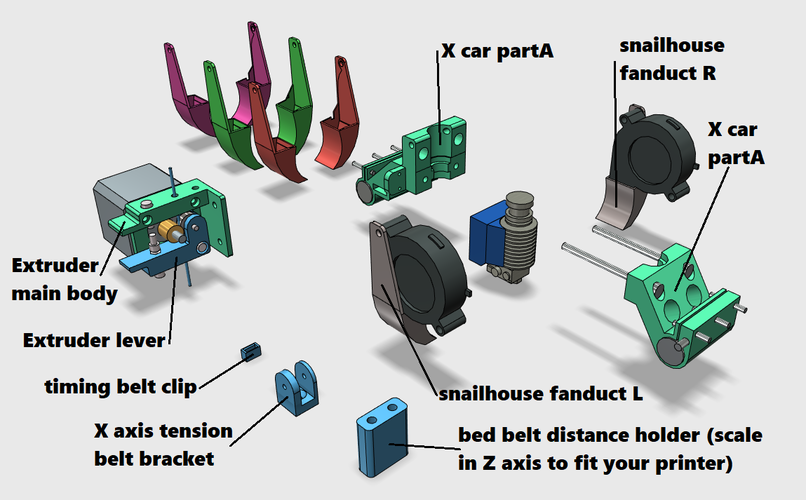 No Prints Yet

Be the first to upload a Print for this Design!
Another Anet A6 Hot End / X car modification for a new printer. The aim is ABS, PET-G and PLA printing. With this setup it is possible to use an hot en with an heat break like the E3Ds. The Extruder sits on the back on the printer frame now. Connected with an PTFE tube to the new X car/Hot end setup. And indeed, the blue parts are also not original. I made that of scrap metal to make the printer less fragile
For this printer it possible to tighten the X and Y timing belt. The parts for the X axis are included. Not for the Y axis because it does not work on an original Anet. If somebody wants those files let me know :-).
The Hot-end has Heat Break dimensions of: diameter 22.5mm x 26mm, but other with diameters up to 25mm should also fit.
The Heat Break out is made out of aluminum and the heater and heater block that came with the Anet Printer is used.
For cooling of the printed part 2 Snail House Fans are used. One already came with the Anet printer itself. For these fans are 4 different Fan-ducts available. They have four different lengths I needed for my printers. Please see included Screen-Shot included with the photos. The ones I used for this example are "snail house fan duct 28.35mm L.stl & snail house fan duct 28.35mm R.stl".
The four M4 allen key bolts that hold these fans are screwed into the "to small holes", so they make their own threats.
The Extruder is just a standard direct drive design. The PTFE tube coupler is screwed in a to small hole. This way it taps it own threats. I left the hole to small so you can drill it out to the direct diameter and/or tap the treats you need. I know the lever looks very ugly :-) see photos. But it works for now :-)
parts also needed for the Extruder:
Spring from Anet

Nema 17 motor from Anet

Filament driver gear and push bearing from Anet

M3x6mm from Anet

2X M3x18mm from Anet

M3x20mm & nut from Anet

M4x14mm and nut from Anet

M5x6mm I had laying around (for tensioning the spring)

PTFE Tube (1Meter) and 2 couplers (Pneufit) I had to buy...
parts also needed for the X car & Hot End setup
E3D Hot End or Clone

30x30mm fan and Hot End bracket

Linear Bearings from Anet

1 Snail-House fan from Anet and one I had to buy...

3x M3x10mm & nuts from Anet

3x M3x12mm & nuts from Anet

4x M4x20mm Bolt & nuts from Anet

2x M4x40mm Bolt & nuts I had laying around
Let me know if you have any questions and also comment in case I forgot something :-)
bed belt distance holder.stl
648 KB
X axis tension belt bracket.stl
68.8 KB
Extruder lever.stl
159 KB
Extruder main body.stl
268 KB
snailhouse fanduct 28.35mm L.stl
878 KB
snailhouse fanduct 28.35mm R.stl
1000 KB
snailhouse fanduct L R 29.175mm.stl
1.81 MB
snailhouse fanduct L R 30.4mm.stl
1.84 MB
snailhouse fanduct L R 36mm.stl
1.93 MB
timing belt clip.stl
8.87 KB
X axis tension M3 nut screw.stl
1010 KB