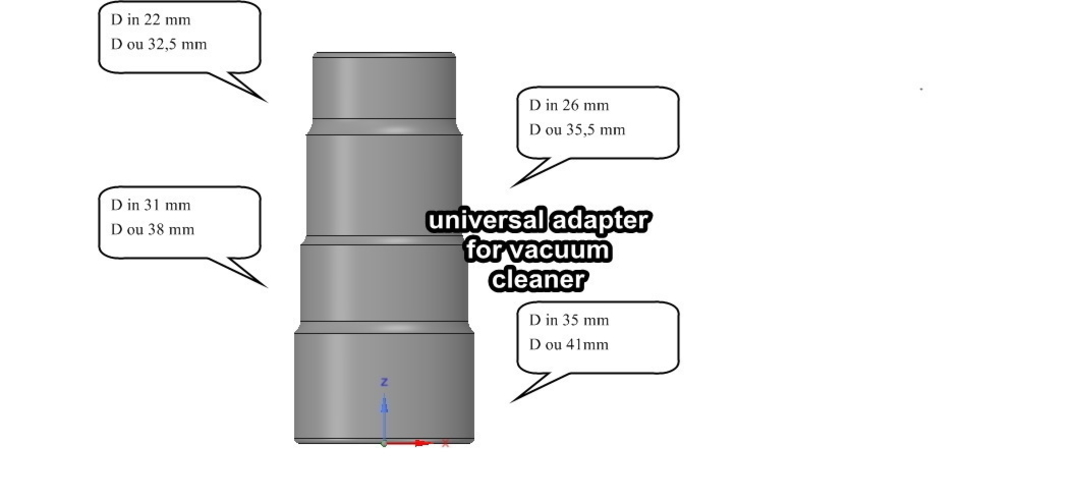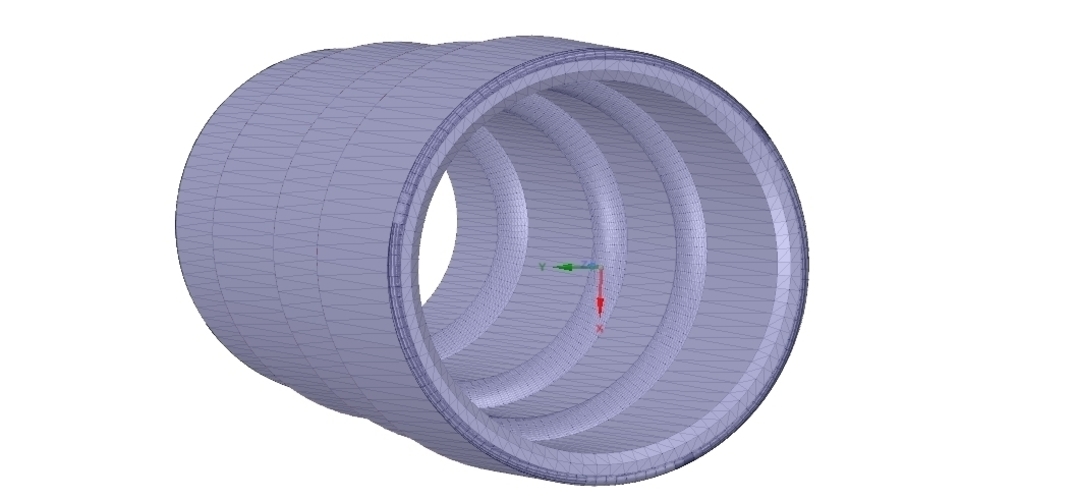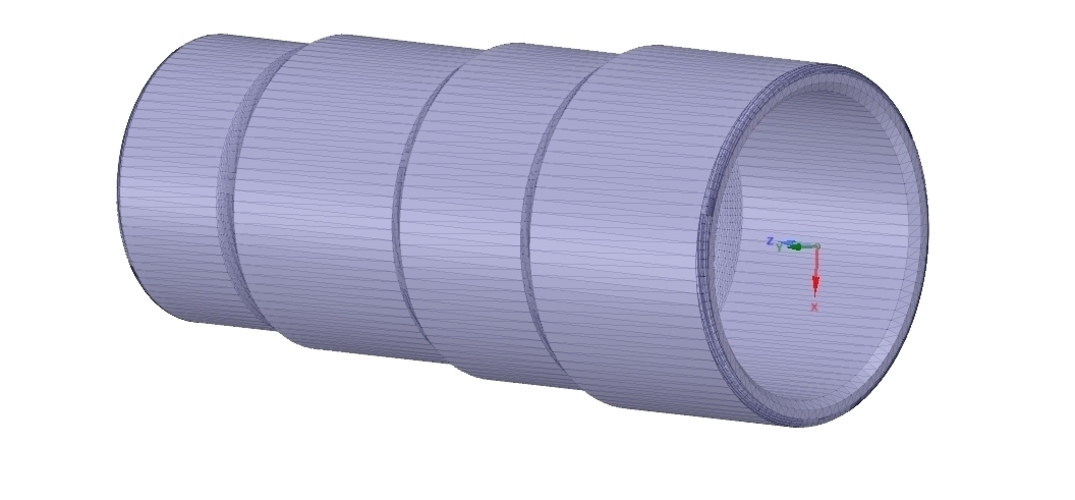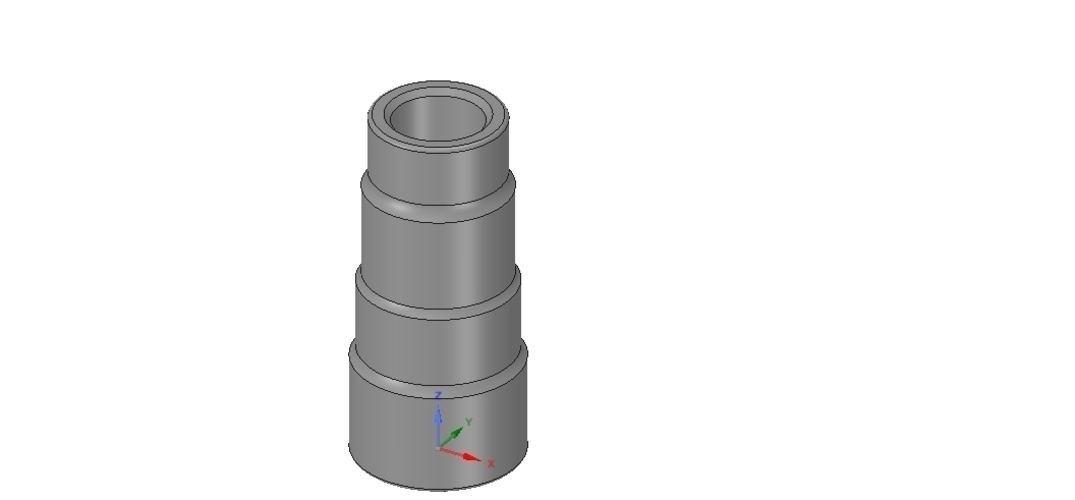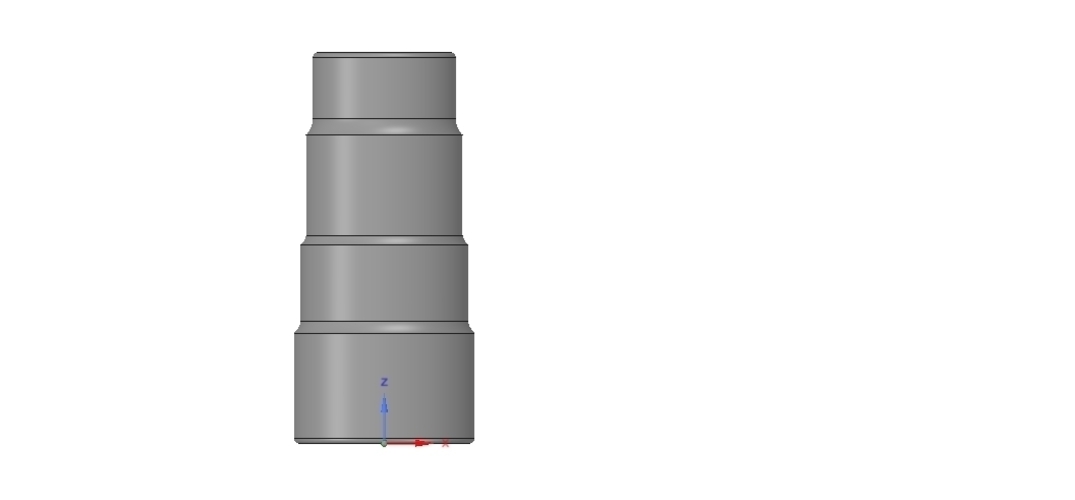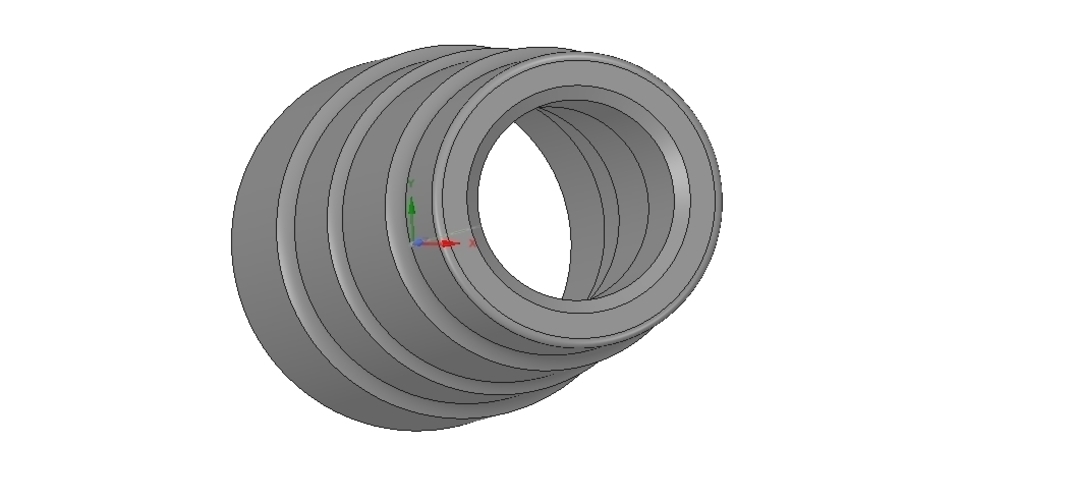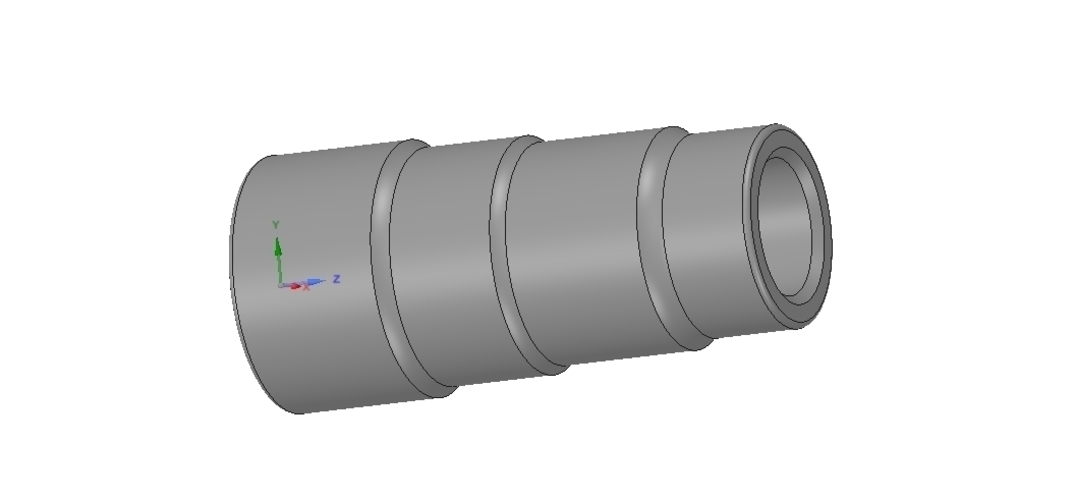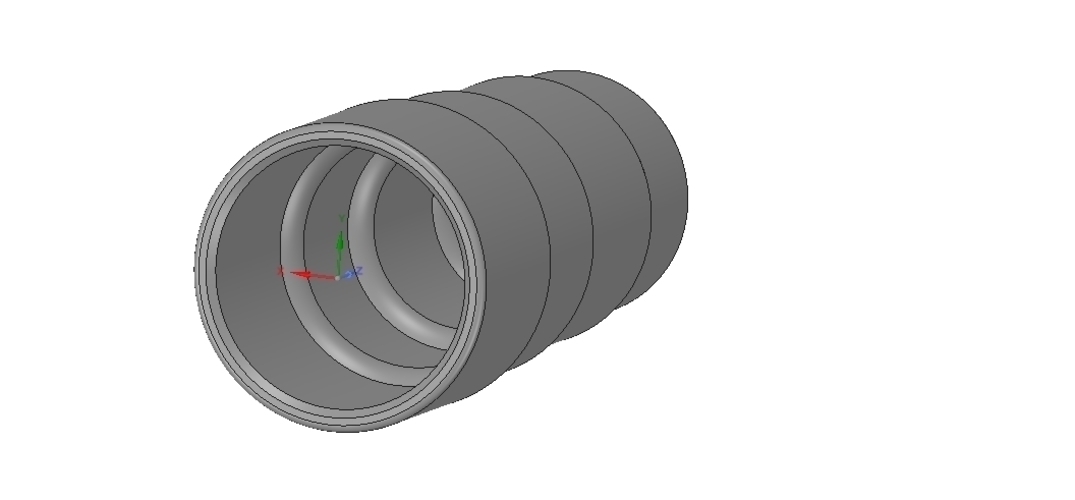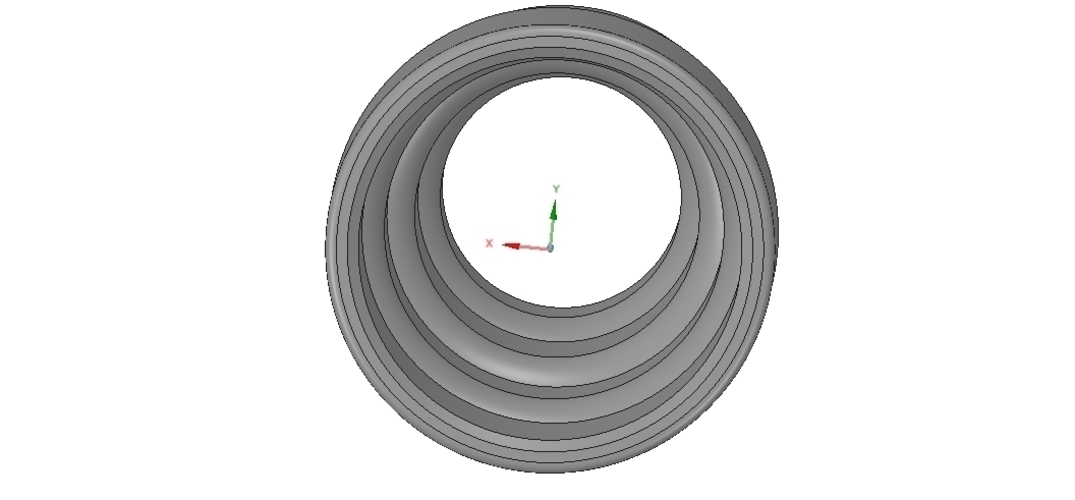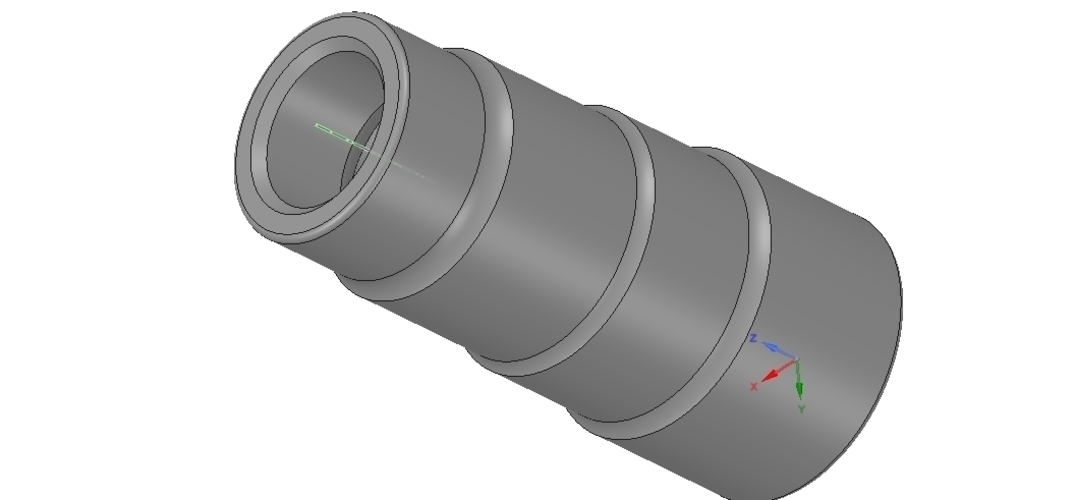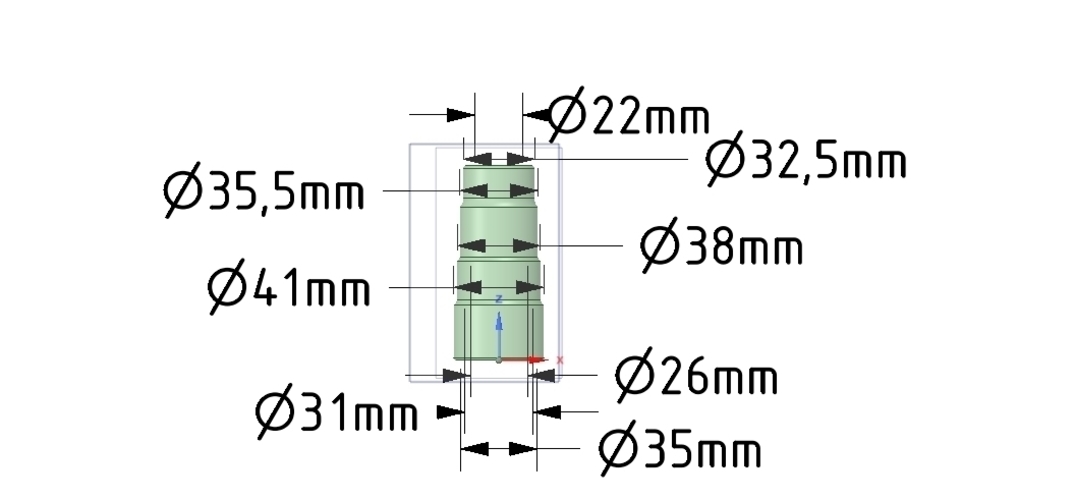 Stepped adapter with a vacuum hose (ext. D40, ext. D32) to the nozzles of grinders, wall chasers, hand-held saws, etc.  The internal steps are smoothed.
Step diameters of the step adapter
External diameter of steps:
1 (large) stage - 41 mm 2 step - 38 mm 3 step - 35.5 mm 4 (small) level - 32.5 mm
Internal diameter of steps:
Diameter on the base of the adapter (large stage) - 35 mm Diameter at the end of the adapter (small step) - 22 mm
can be connected  with a vacuum cleaner or a fan through adapter
Simple model of universal adapter for vacuum cleaner Can be used in kitchen, bathroom, garage, lavatory, basement and toilet etc.
The model is made with much attention to details.
do not need to buy a finished product, print the number of pieces you need as many different colors
 pipe size to connect 22, 26, 31,  32,5 , 35, 35,5 , 38, 41  mm
 Include 1 part.
All real sizes you can see in the photos. 
 Everything can be seen in the photo.
The model can be printed as a 3D model, as well as produced on CNC machines.
Made in spaceclaim, tested in the manufacture of the master model of the product.
This is a fully solid-state version for 3d-print, this is not a scan version.
At the photos you can see the contours of the models on screens with stl or obj files, it is enough  to understand the possibility of printing a model or producing a model by a cnc machine
It is possible to model anyone another model according to your size or drawings and sketches.
ATTENTION! This item is a DIGITAL 3D model (*STL *OBJ file format) for ARTCAM, ASPIRE, CUT3D, Cura  anyone software applications for CNC and 3D printers. 
Its files For CNC Routers and 3D printers.
Not a vectric, not a bitmap file, not a G-code. You buy a digital model image file for the manufacture of the product,  and not the product itself as a physical unit of goods made of glass or wood.
Non-commercial use only.
adapter_un01_stl.stl
1.86 MB
adapter_un01_obj.obj
3.97 MB