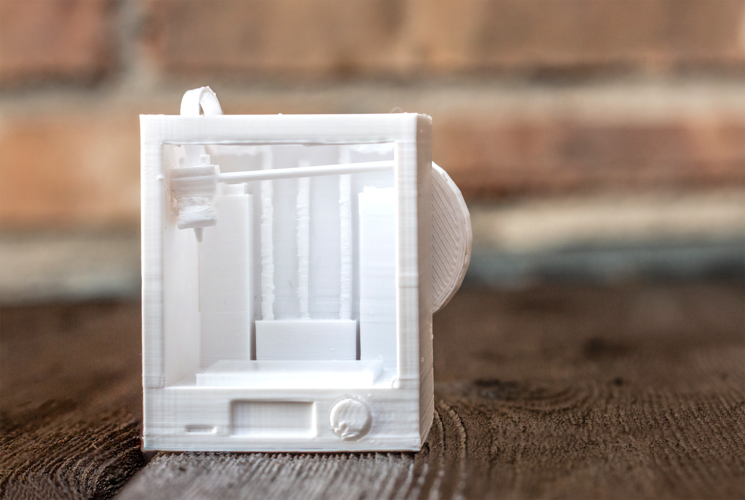 This object was made in Tinkercad:
tinkercad.com/things/4WZD3Zj3gRg
This is an intricate model of a 3D printer. This object is chock full of details, from a detachable roll of filament to a miniature LED screen, SD slot, and knob on the front. To add extra detail to this object, this print comes with 3 parts that you can glue together and put in your 3D printer - the extruder, with fans on either side, the print head, and the filament guide that loops around to the back of the 3D printer.
3d-printer-1-1.stl
1.05 MB