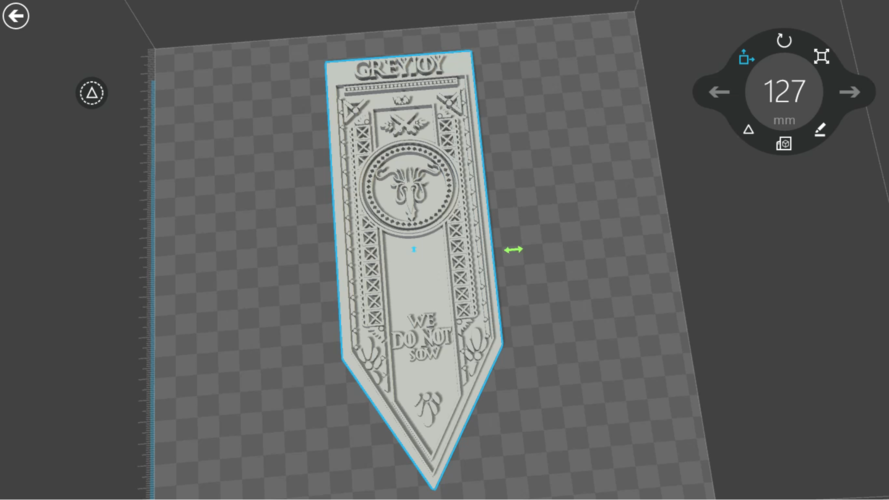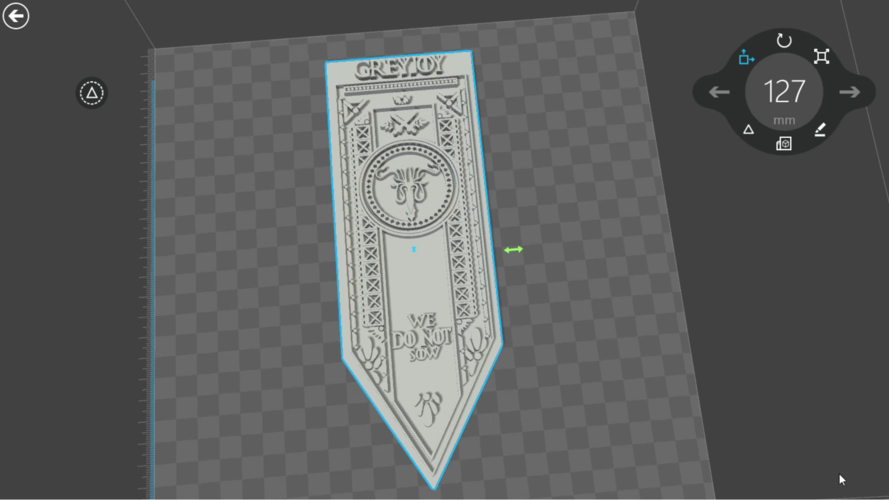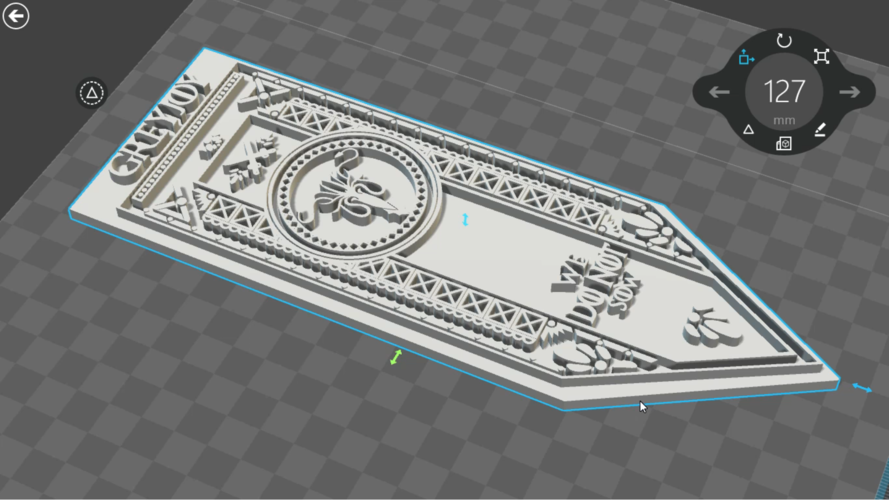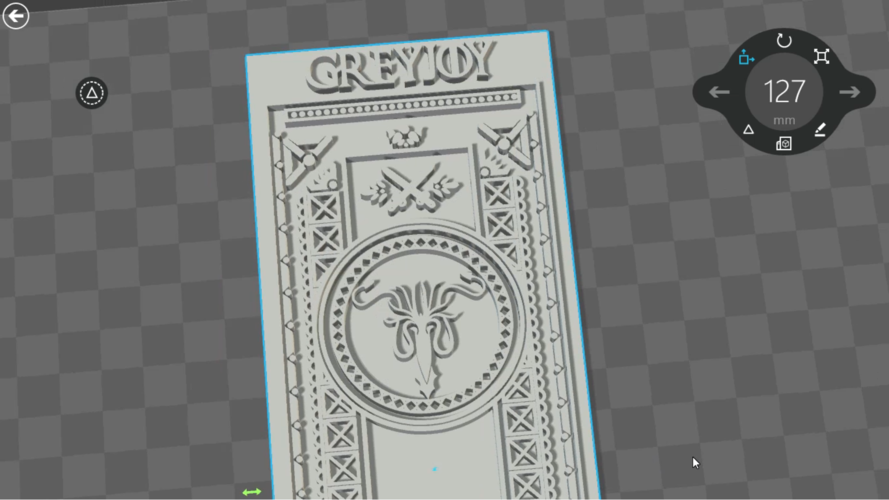 No Prints Yet

Be the first to upload a Print for this Design!
Son 4 archivos que descarga: 
1.-Estandarte 217.6mm X75mm X 8mm 2.-Estandarte (para colgar) 228mm X 75mm X 4mm 3.-Estandarte (separador de hojas) 217.6mm X 71mm X 1.2mm 4.-Juego de Tronos (complemento del separador 3) 150 mm x 20 mm x 1,2 mm
Si desea la impresión con más grosor solo escale el eje z en el slicer.
Con el archivo usted podrá imprimir el archivo en 3d y también su impresora para realizar grabados en acrílico, colocando un motor en el lugar del extrusor y mandando a imprimir de manera normal para poder realizar las lámparas de acrílico como en la foto.
1Casa-Greyjoy.stl
2.12 MB
3GOT-Greyjoy-libro.stl
1.85 MB
4Game-Of-Thrones.stl
231 KB