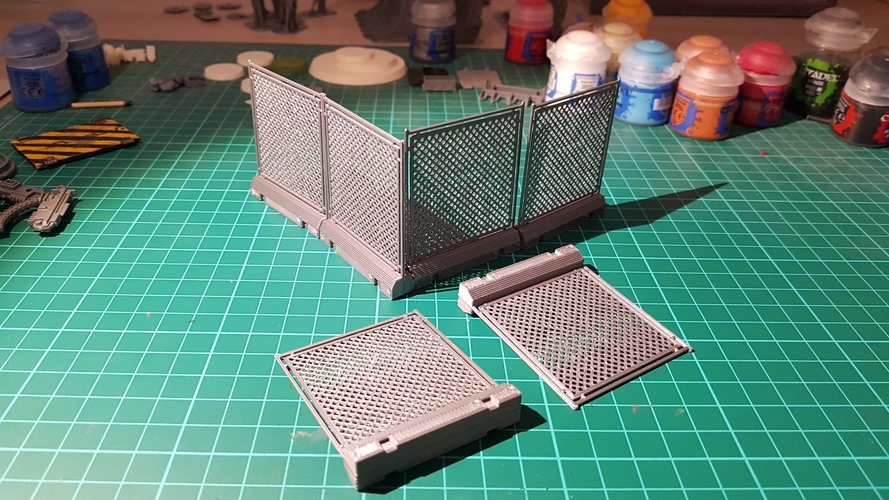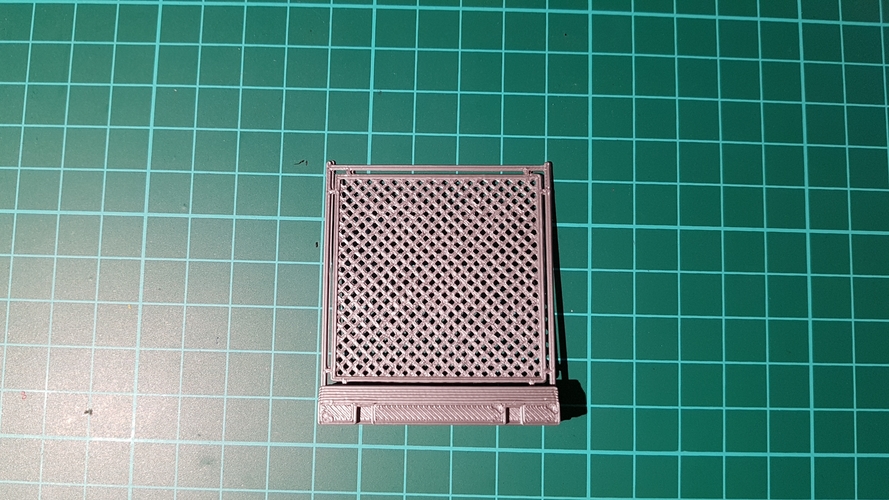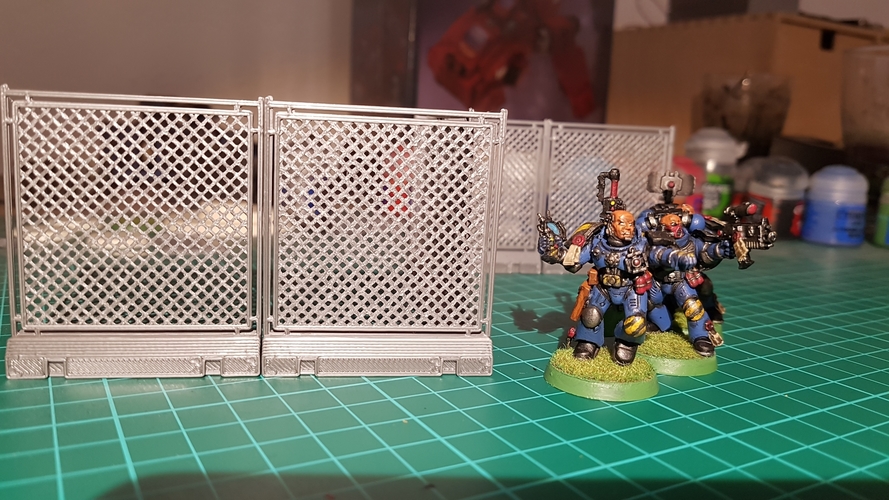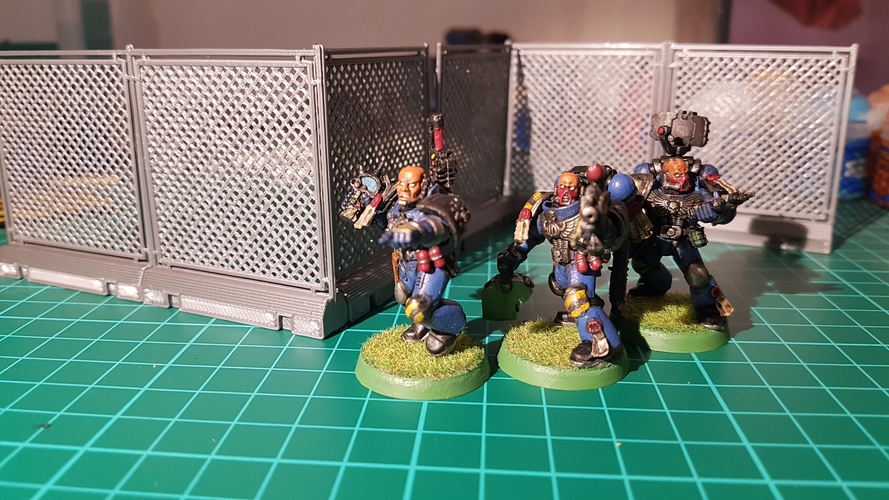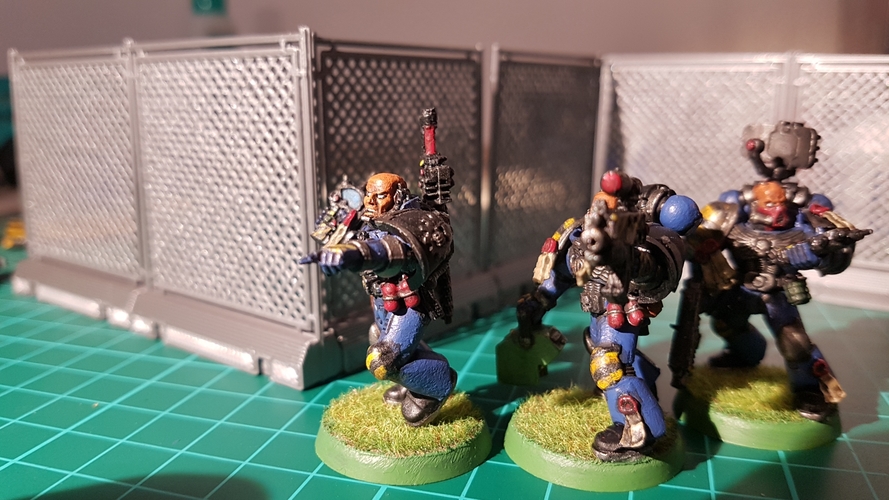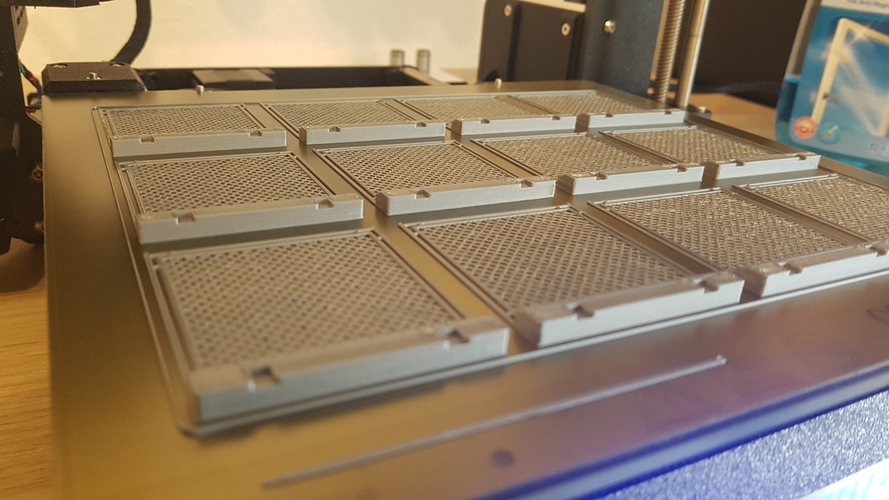 It's time to upgrade your terrain to a new level! With this fence can you cover all your other stuff perfectly, use it!
my recommended length is: 58mm
Remember: You need two prints for a cool fence! Take both and use clue to fit them together. Print the fence flat.
Recommended: Print 12 fences and you have first 6 for your fight. Make it great, make it fence!