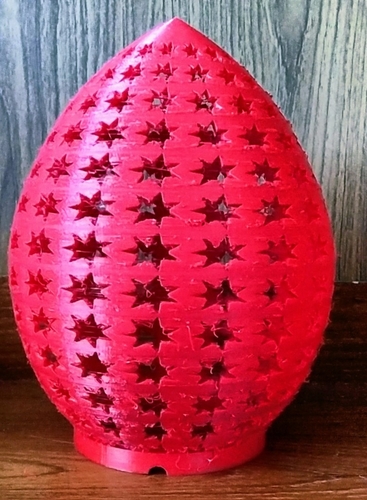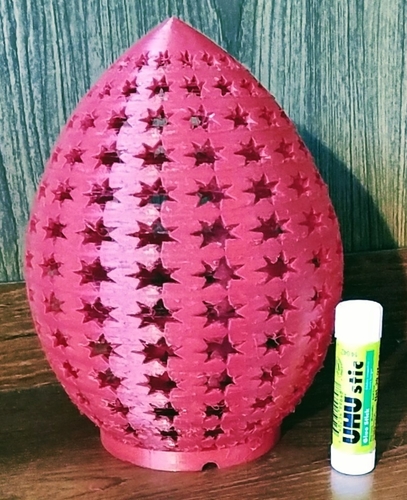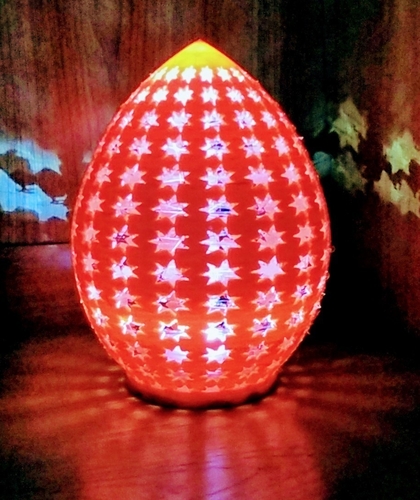 No Prints Yet

Be the first to upload a Print for this Design!
I've posted LED lamps with openings of various shapes in them before, but I the openings were more or less randomly placed. I recently found a way to make the openings evenly spaced (by mapping a rectangular array onto the lamp's surface) and I used that method to make this lamp.
It turns out I went a bit overboard - the 7-pointed star shapes present a significant challenge for any 3D printer: there are lots of places where stringing can occur, and the tiny star points create very small/short extrusions that will make blobs if your extrusion settings are not spot on. So in a sense this lamp will be a true test for any printer. Perflamp2 will be smaller and simpler and much easier and quicker to print.
This lamp printed in a little less than 26 1/4 hours using a print speed of 80 mm/sec and a layer height of 0,200 mm. This lamp is designed to hold any one of several LED lights called "puck" lights. You can get these powered by either batteries of wall power. This blog page has links for wall powered lights that work well: http://birkbinnard.com/blog/wall-powered-led-lights/