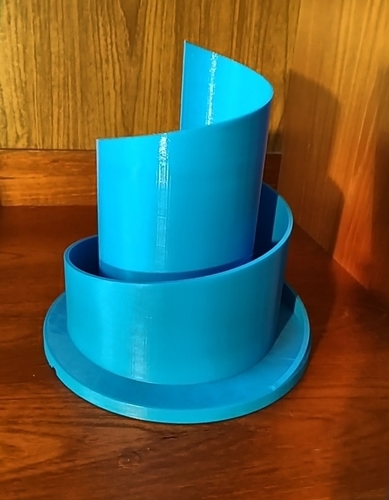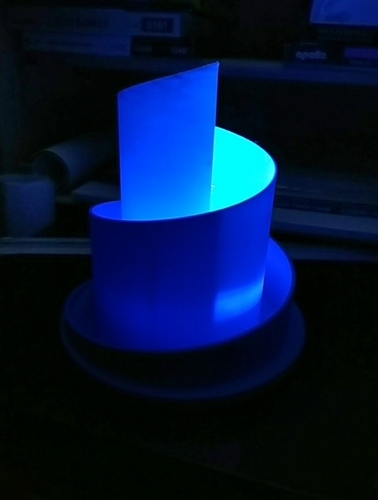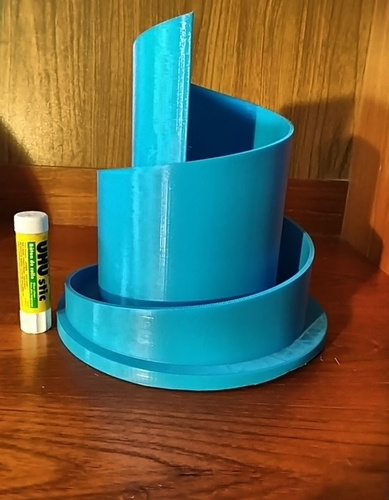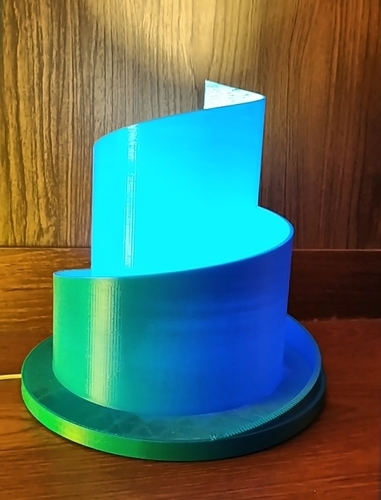 This large lamp has to be the size it is to allow the spiral to be large enough to clear the LED light inside. So it may be that only delta style printers can print it. The actual size is 198 mm diameter x 202.54 mm high. This 54 sec. video may provide a better idea of the size and shape of the lamp:
The lamp printed in 24 hours using a print speed of 80 mm/sec and a layer height of 0.200 mm.
This lamp is designed to hold any one of several LED lights called "puck" lights. You can get these powered by either batteries of wall power. This blog page has links for wall powered lights that work well: http://birkbinnard.com/blog/wa...