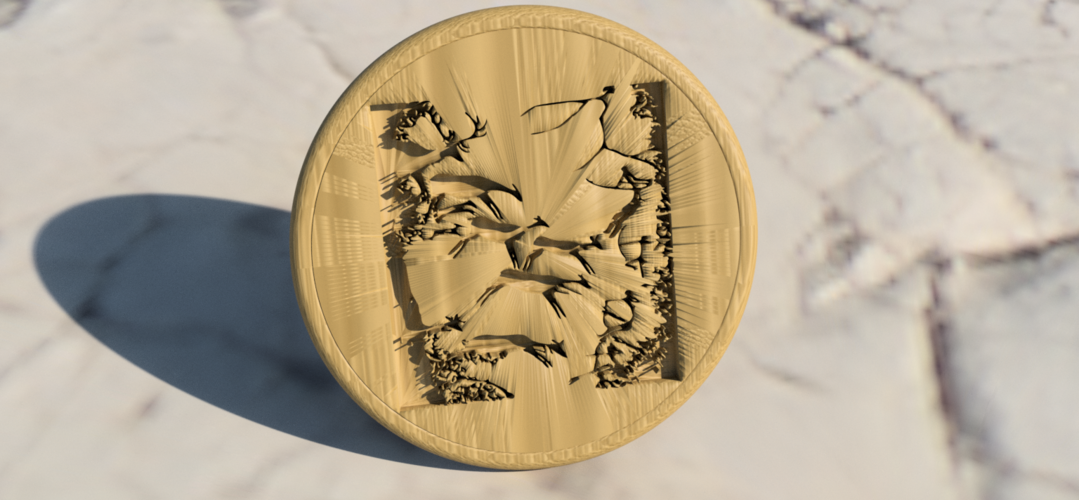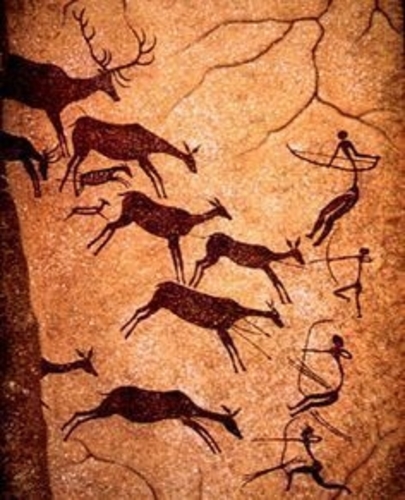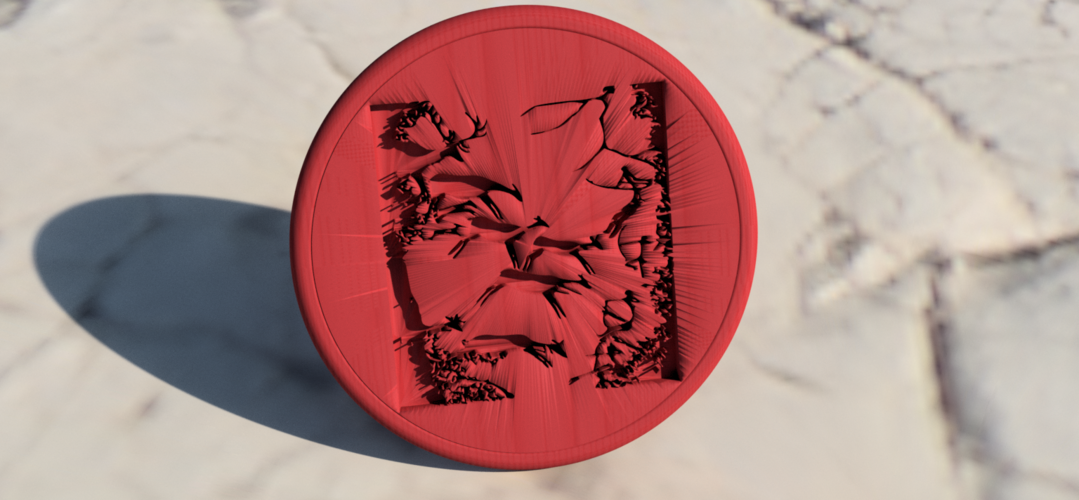 No Prints Yet

Be the first to upload a Print for this Design!
Note* This model is more for sla printers.
The detail doesn't totally show on fdm printers.
This is a coaster with ancient rock paintings. Or cave paintings. The oldest date given to an animal cave painting is now a bull dated circa as over 40.000 years, at Lubang Jeriji Saléh cave, East Kalimantan, Borneo, Indonesia.
image found on:
https://nl.pinterest.com/pin/532972937135684931/
I haven't printed this model myself.
This is a standard size coaster (100 by 100 by 5 mm), to fit in my coasterholders:
https://www.thingiverse.com/thing:3130397 https://www.thingiverse.com/thing:3547597 https://www.thingiverse.com/thing:3546596
Design steps
I picked a logo from my browser and have put it in svg format in inktscape (see video*). Opened the svg file in blender and made it a 3D object. In meshmixer i have repaired the file, using the 'Inspector' button under the 'analysis' tab. In meshmixer i have also added a drinkcoaster. I made the drinkcoaster in 123D Design using simple model techniques. You can also choose to make a template of a drinkcoaster in another program. For example: tinkercad. Or download a template of my website (https://www.thingiverse.com/thing:3542555). Saved it as a STL file and sliced it for printing. Cause the model has still some issues even after repairing it in meshmixer; i have decided to export it into Netfabb Online Service. This almost works very well after modelling something. Netfabb Online Service is a free STL repairing service. After this process i have previewed the model in my slicer (something i advice you to do before printing a model). The preview looked great with perfect (thick) lines; so i could print it without any problems.
If you would like to know how i design a 2D picture (google) into a 3D model. Use this link:
https://www.youtube.com/watch?v=g6cmClwLhz8 (video* is under 6 min.)
2D to 3D in Blender
use this link to download blender for free: https://www.blender.org/download/
use this link to download inkscape for free: https://inkscape.org/nl/download/
Best,
Raimon of IdeaLab
:)
rockart coaster_fixed.stl
7.63 MB