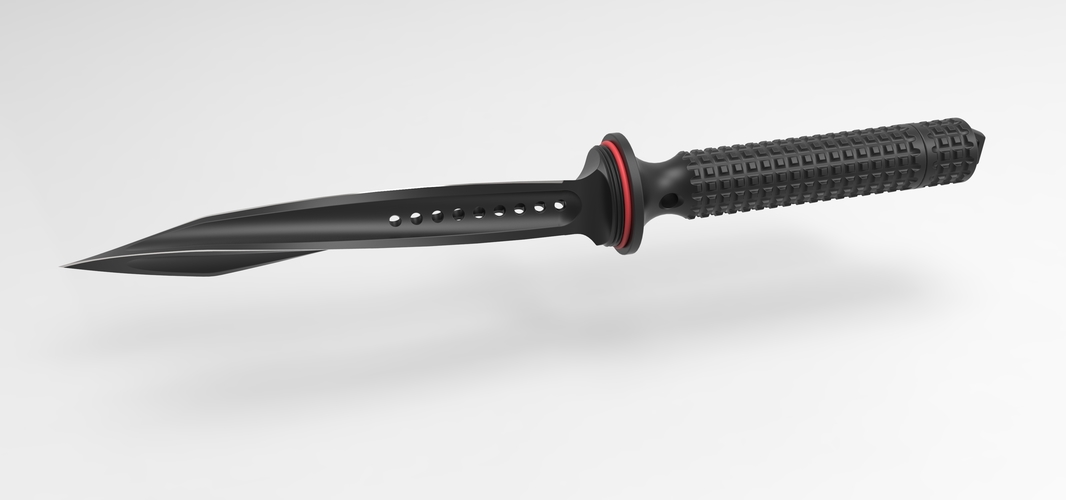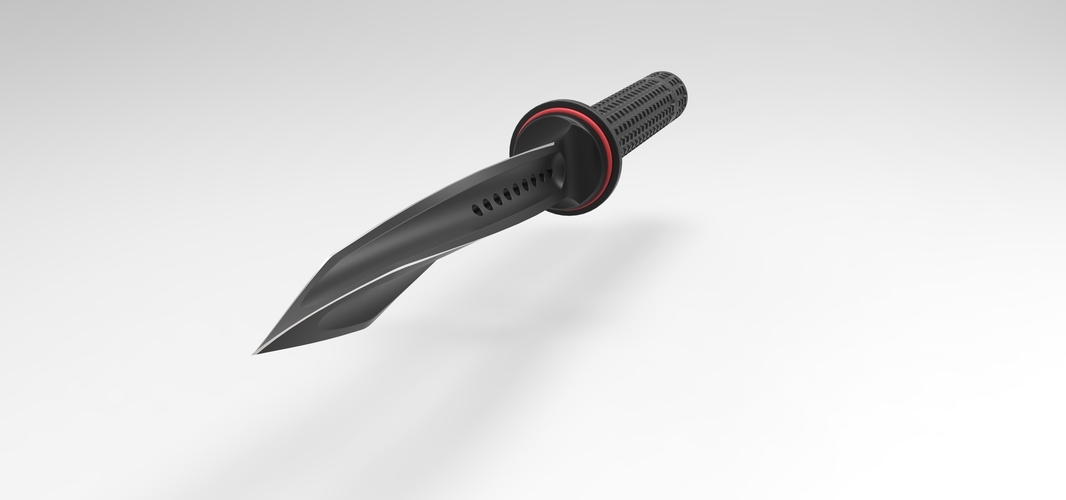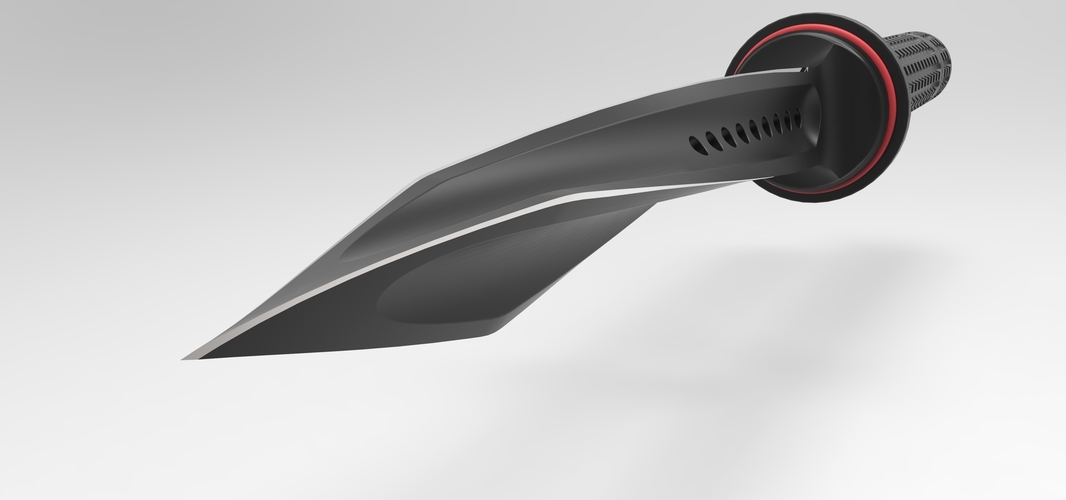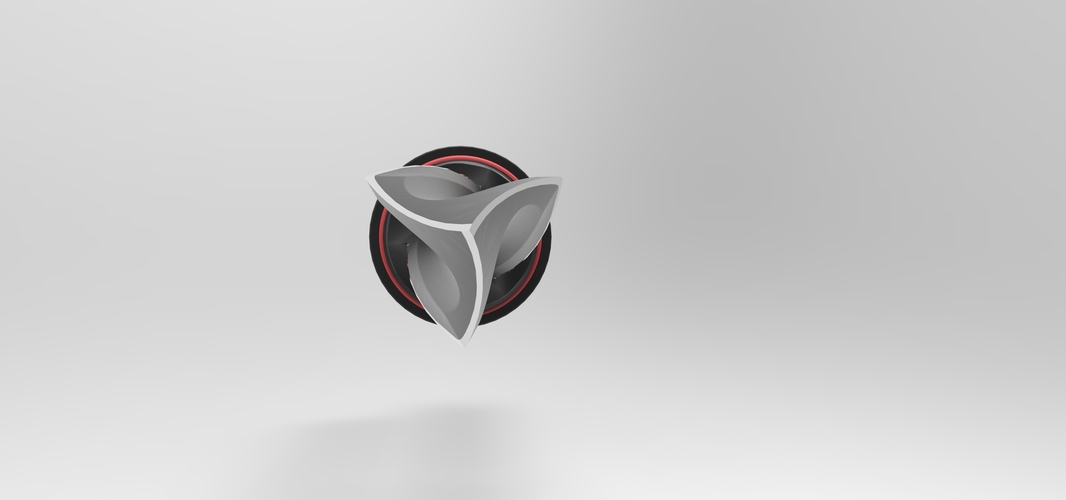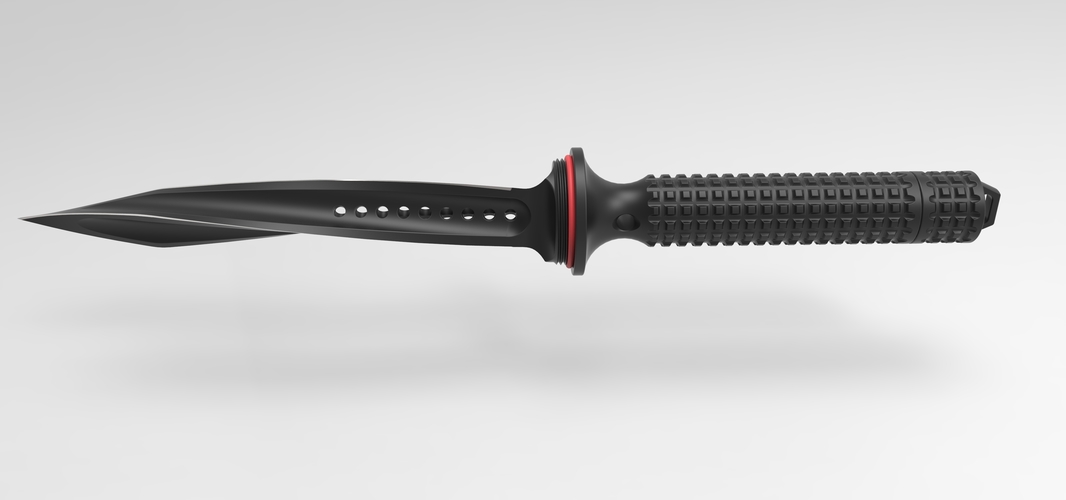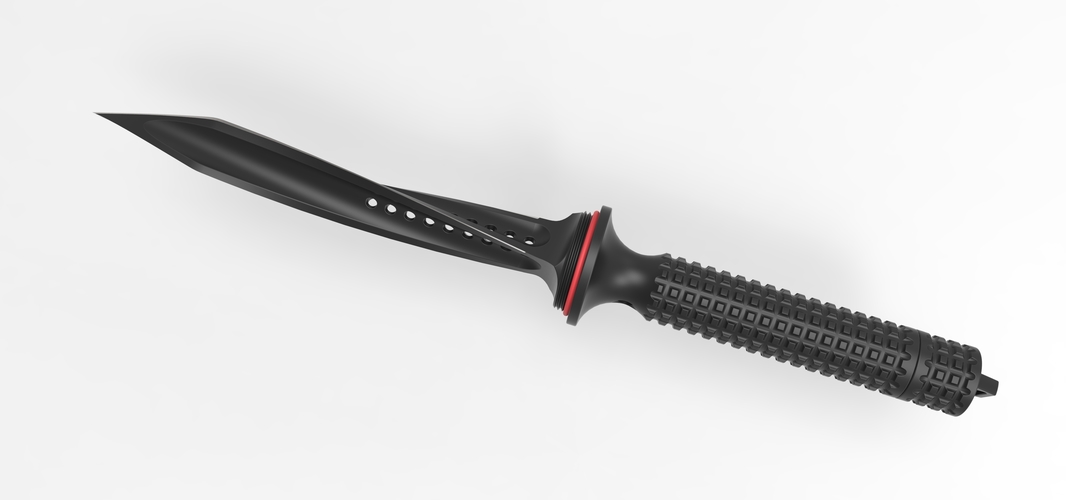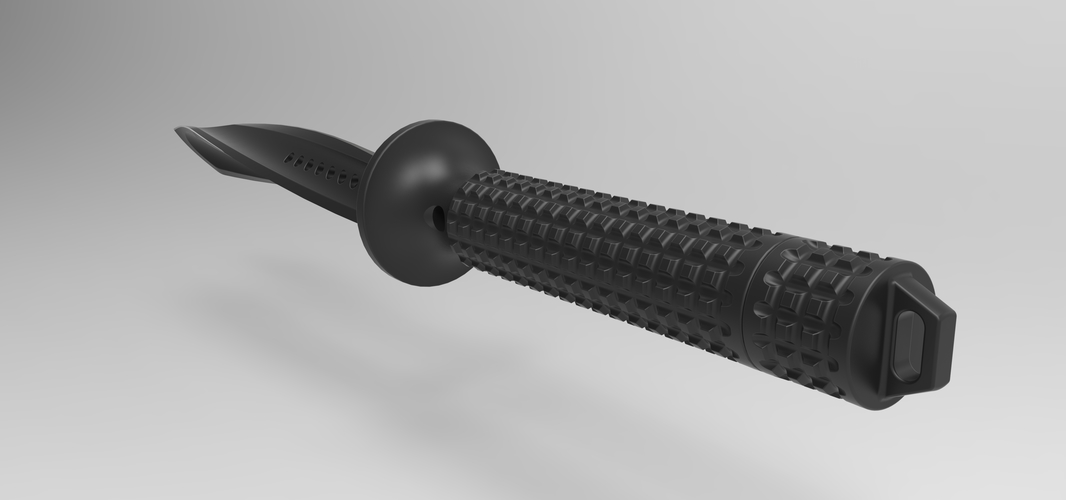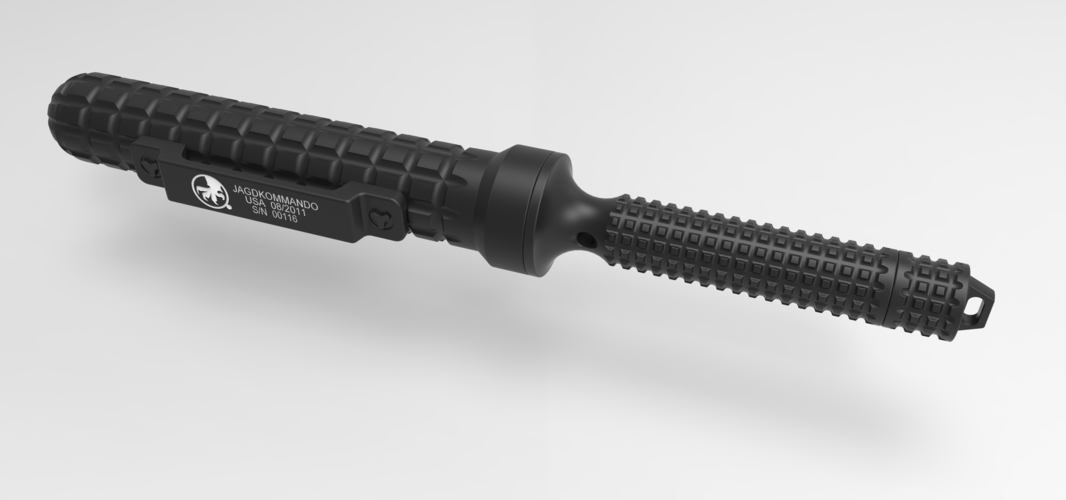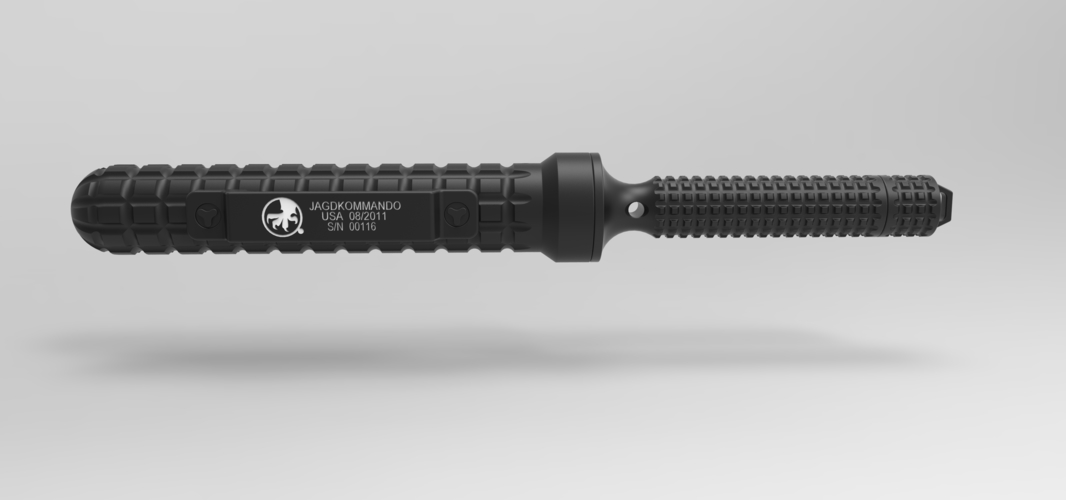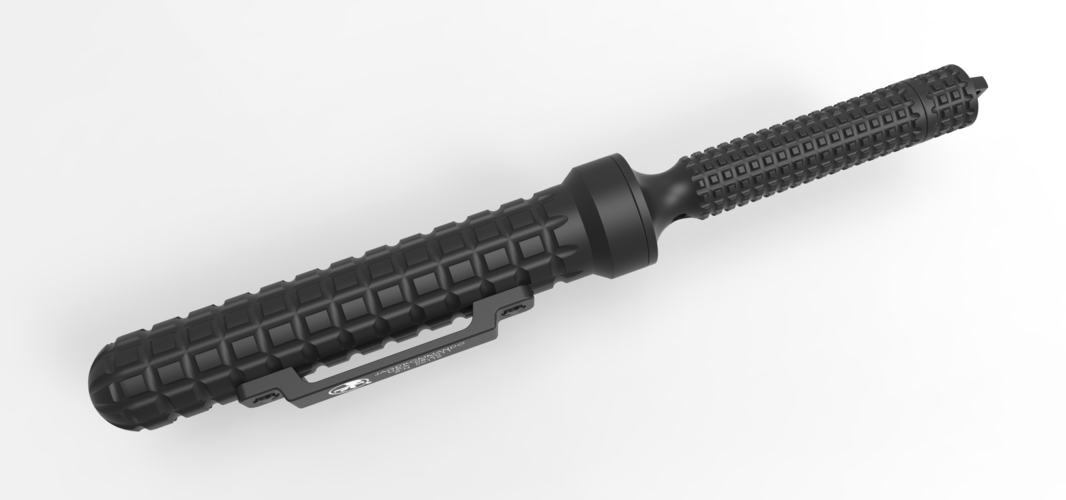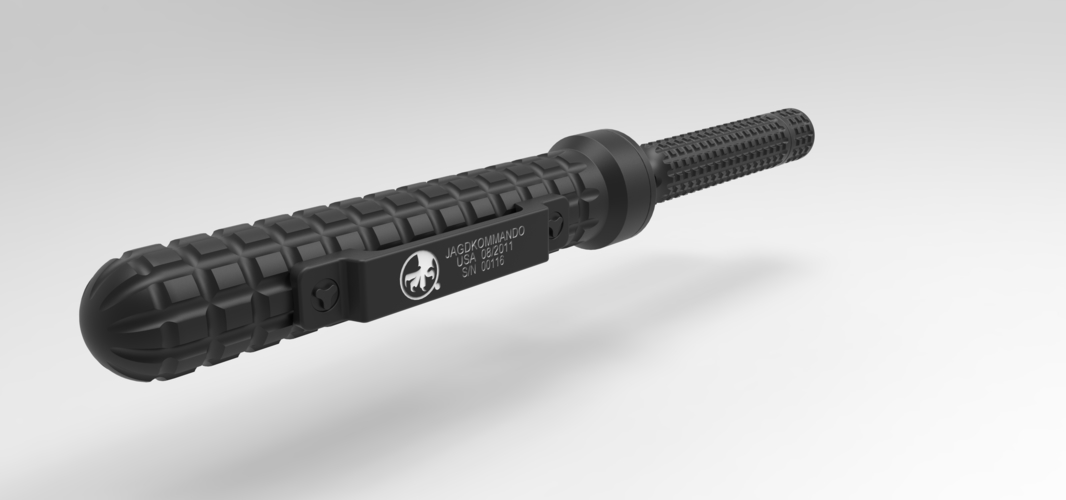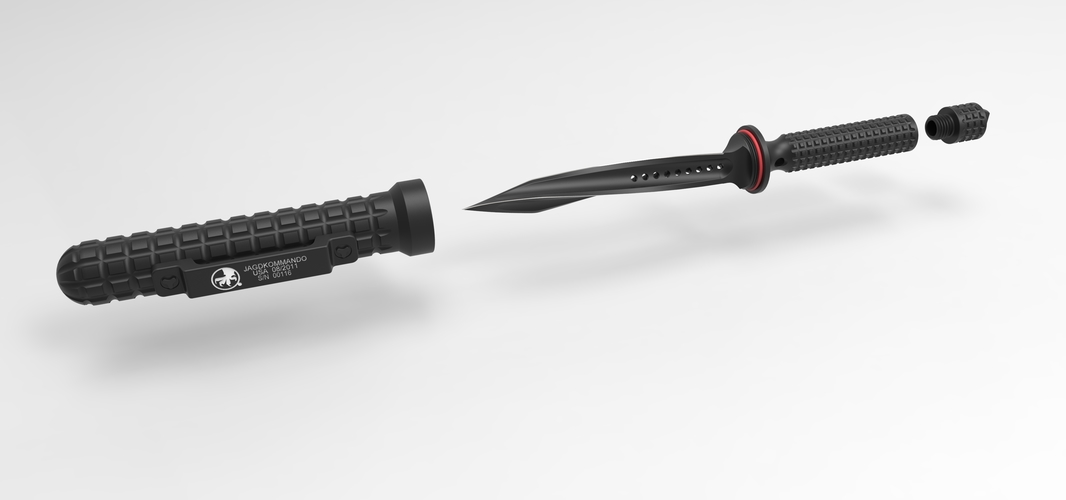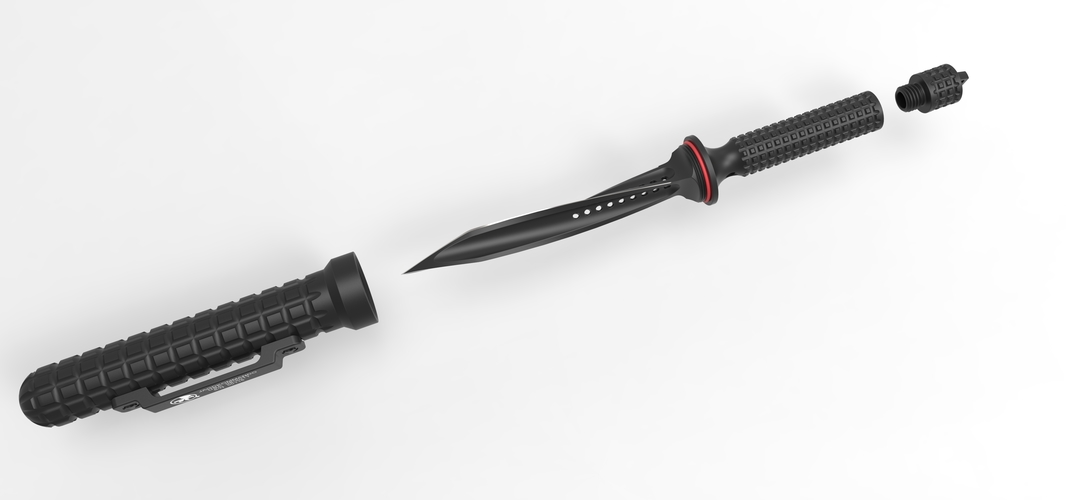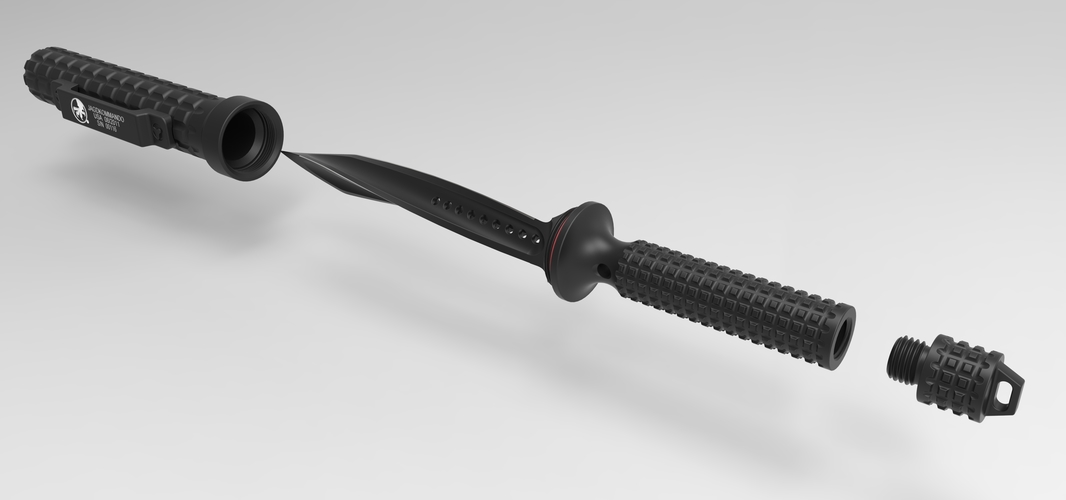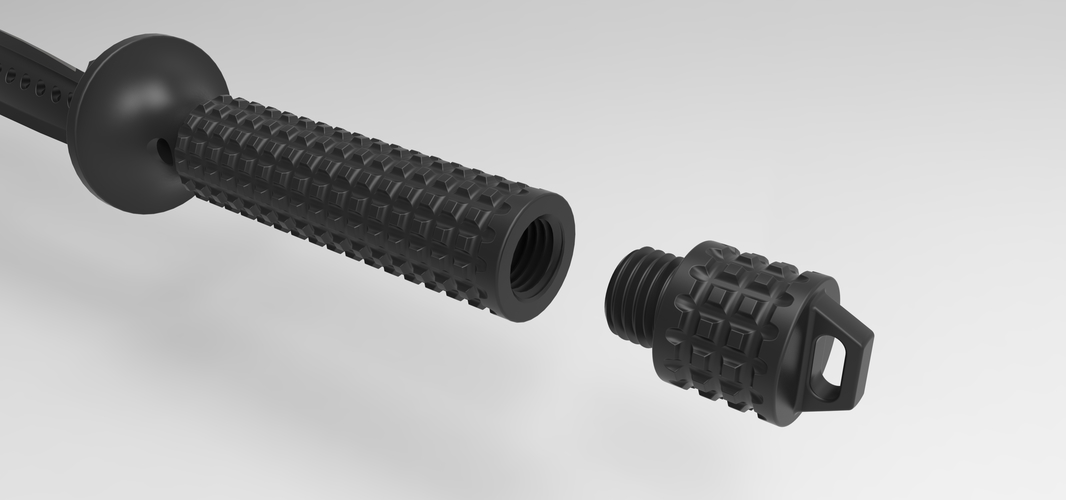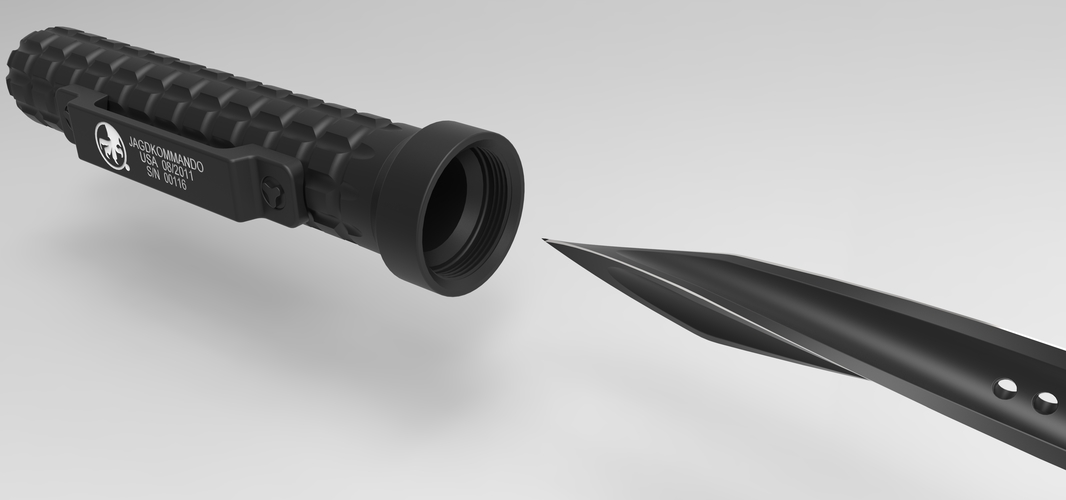 The Microtech Jagdkommando gets its name from an Austrian Armed Special Forces Operations group.
The Microtech Jagdkommando is a unique knife that has been milled from a solid piece of stainless steel! The blade's three sharpened edges twist as they come to a point while the grooved faces feature drilled holes that flow seamlessly together.
Model dimensions: - length – 334,5 mm (with sheath) - height – 47 mm - thickness – 42 mm
Designed in Solid Works 2012, rendered in Keyshot 5.0.99.
RackMultipart20190325-2742-lle94g.zip/Tri-Edge Dagger.obj
84.1 MB
RackMultipart20190325-2742-lle94g.zip/Tri-Edge Dagger.mtl
756 Bytes
Tri-Edge Dagger - Cap-1.STL
16.7 MB
Tri-Edge Dagger - Dagger-1.STL
87.3 MB
Tri-Edge Dagger - O-ring-1.STL
791 KB
Tri-Edge Dagger - Sheath-1.STL
11.6 MB