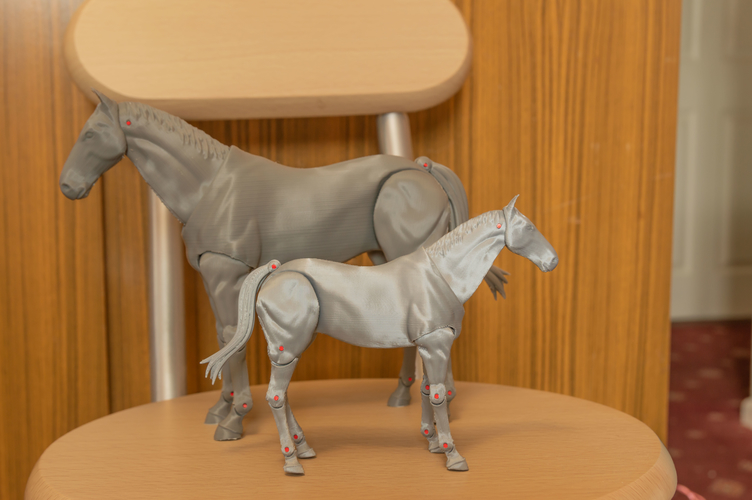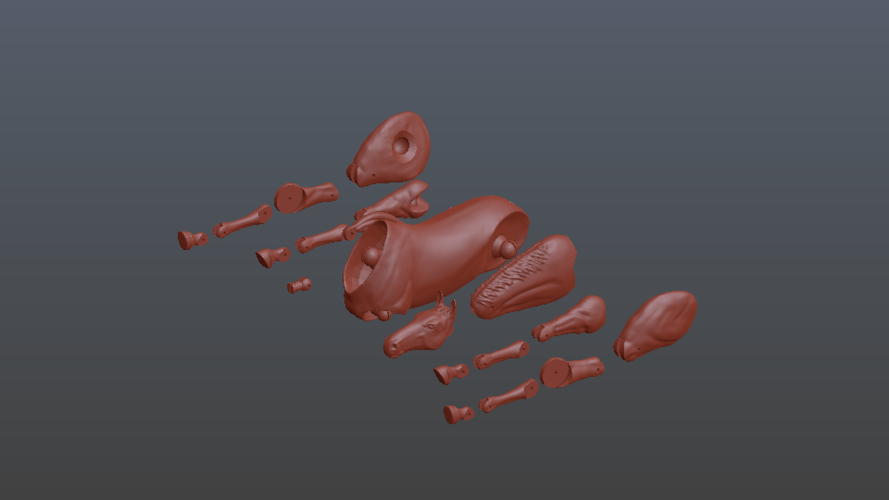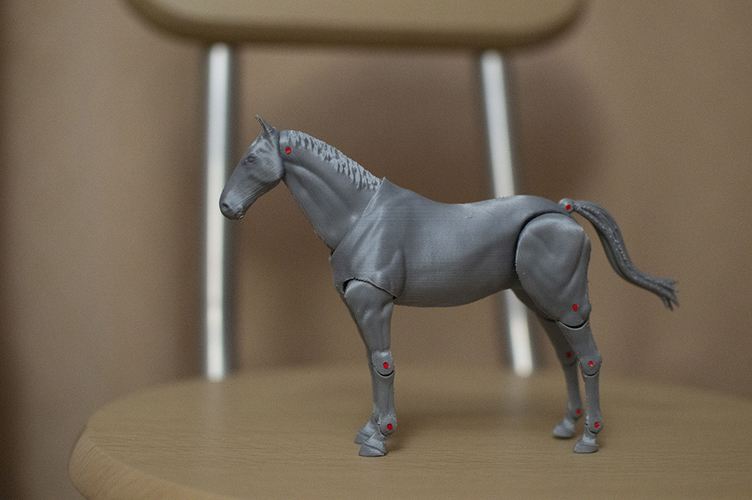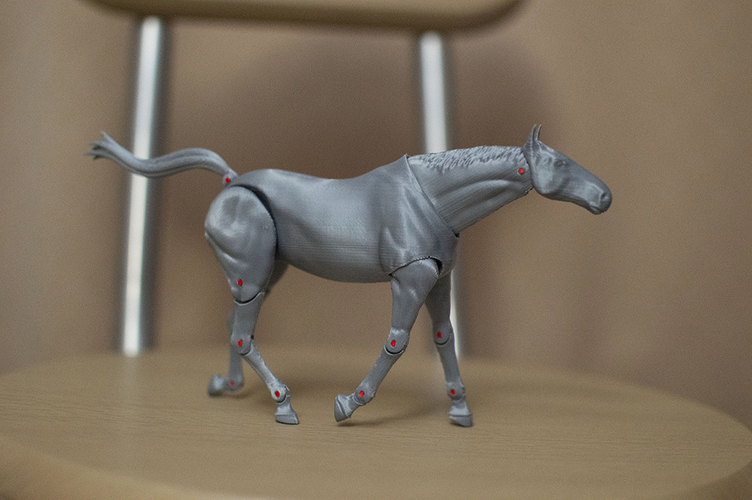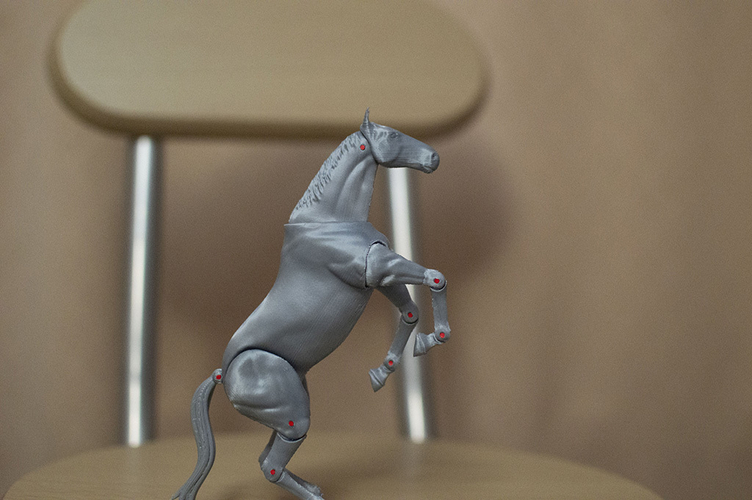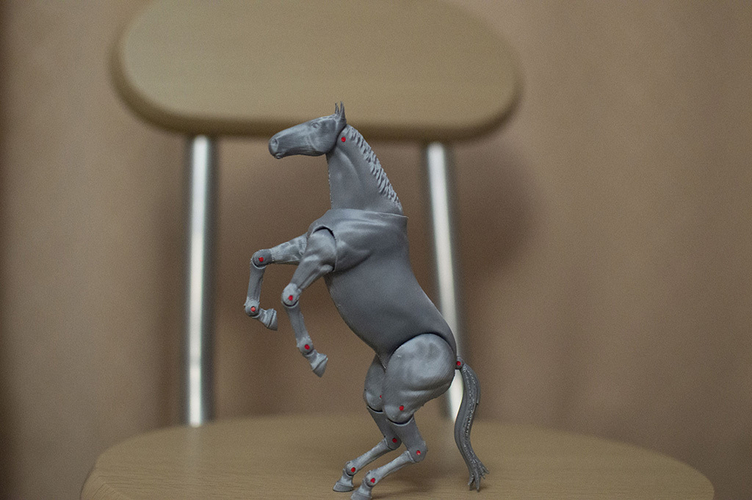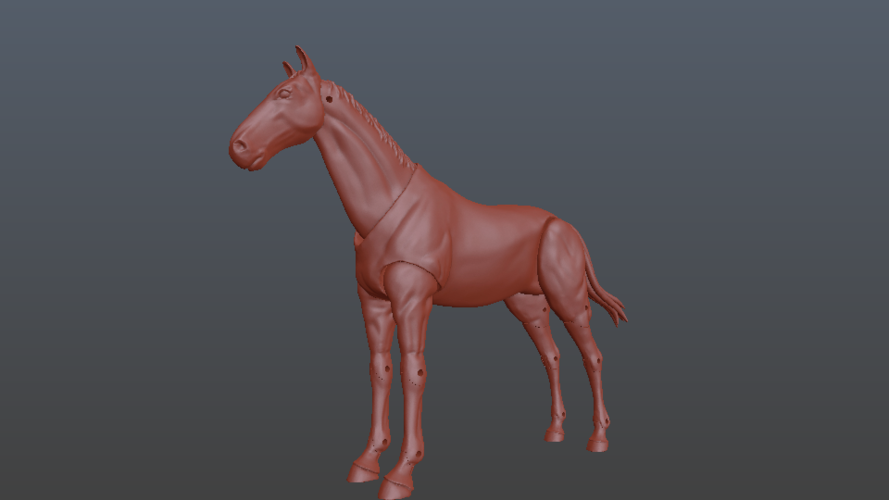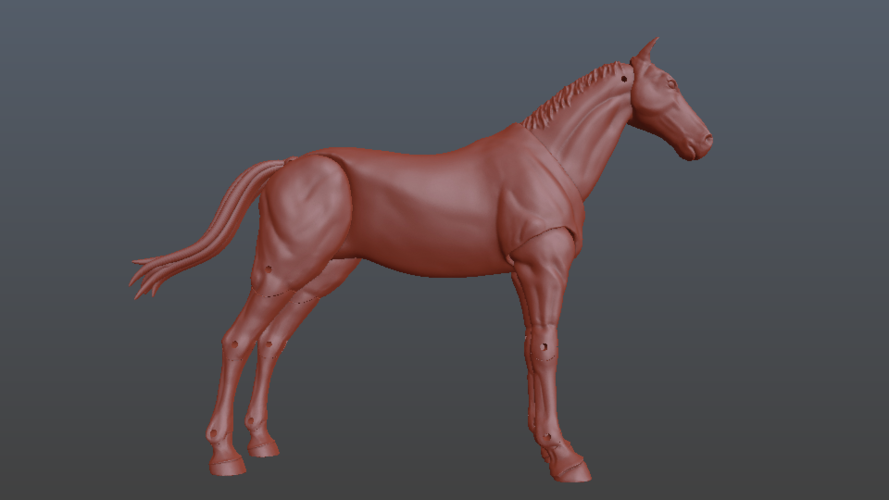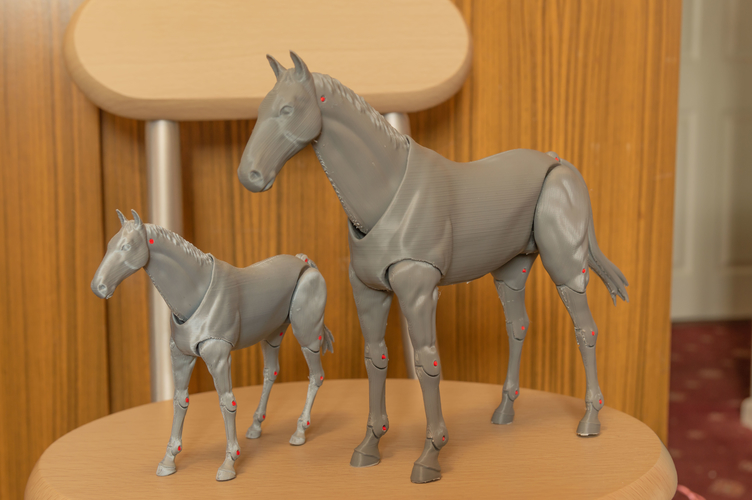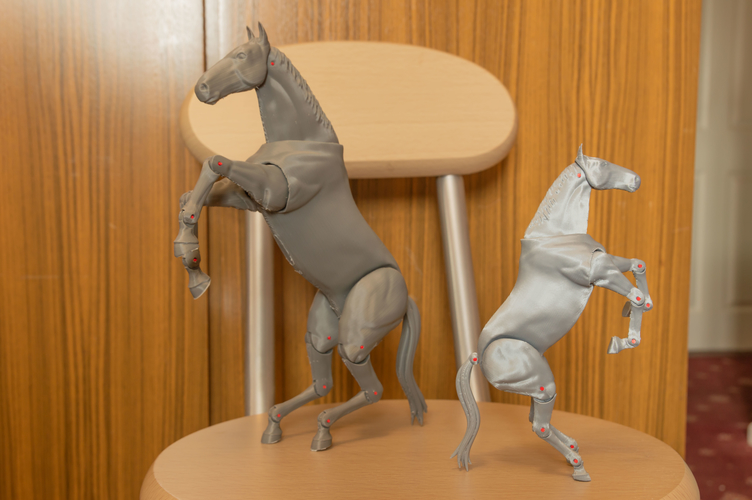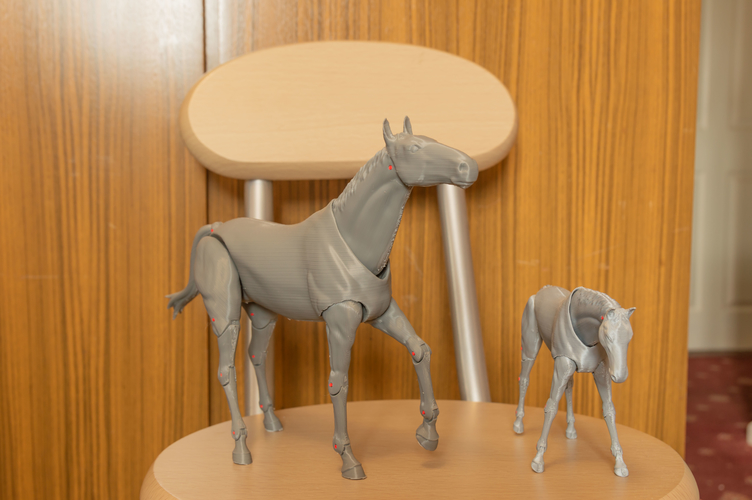 No Prints Yet

Be the first to upload a Print for this Design!
I designed this 1:18 scale  horse  as I found that there was not that many figures of this scale with reasonable articulation.
Video of assembly Here : 
Note  : Requires use of supports, also recommend using  either brim or raft's for good bed adhesion due to some small parts.
Use a  1.75mm drill bit to clean the holes for easier assembly. ( 1.8mm bit will also work though joints can get loose.) 
I used 1.75mm flexible filament for the joint although you could use normal filament but it may wear loose over time.
Front_Lower_Leg_R_12.stl
767 KB
Back_Upper_Leg_R_12.stl
1010 KB
Back_Hoof_L_12.stl
797 KB
Back_Thigh_R_12.stl
2.52 MB
Back_Thigh_L_12.stl
2.52 MB
Back_Lower_Leg_R_12.stl
1.06 MB
Back_Lower_Leg_L_12.stl
1.06 MB
Back_Hoof_R_12.stl
797 KB
Back_Upper_Leg_L_12.stl
1010 KB
Front_Hoof_L_12.stl
815 KB
Front_Hoof_R_12.stl
815 KB
Front_Lower_Leg_L_12.stl
767 KB
Front_Upper_Leg_L_12.stl
2.39 MB
Front_Upper_Leg_R_12.stl
2.39 MB
Tail_Joint_12.stl
74.5 KB
Back Lower Leg L.stl
1.05 MB
Back Lower Leg R.stl
1.05 MB
Back Upper Leg L.stl
996 KB
Back Upper Leg R.stl
996 KB
Front Lower Leg L.stl
748 KB
Front Lower Leg R.stl
748 KB
Front Upper Leg L.stl
2.38 MB
Front Upper Leg R.stl
2.38 MB
Horse All Parts.stl
40.2 MB