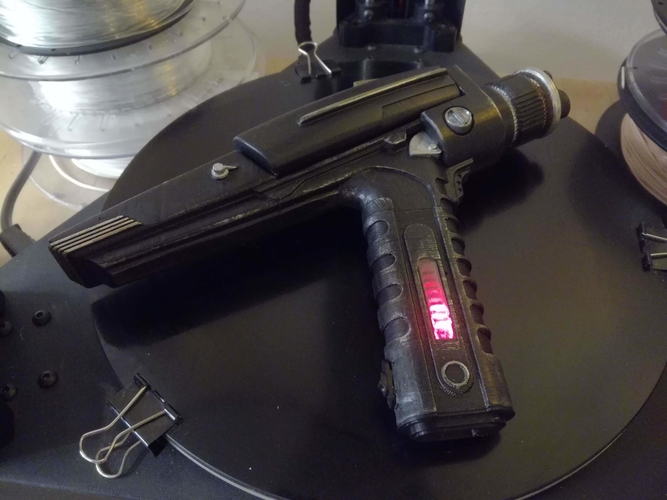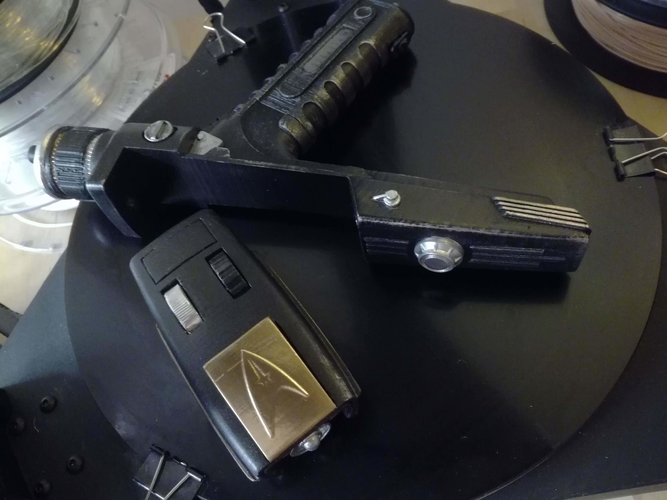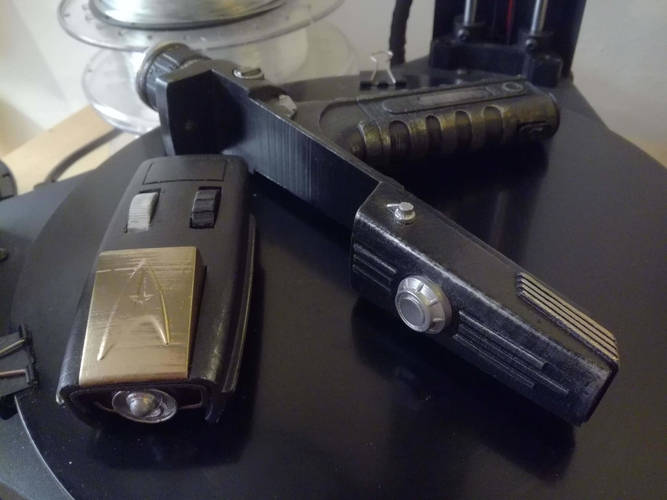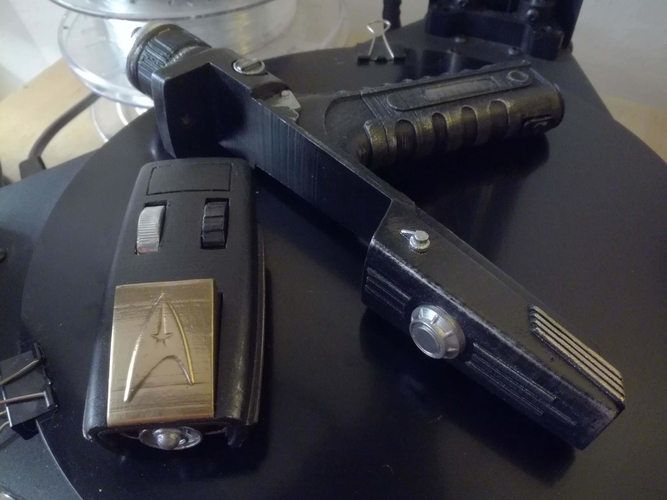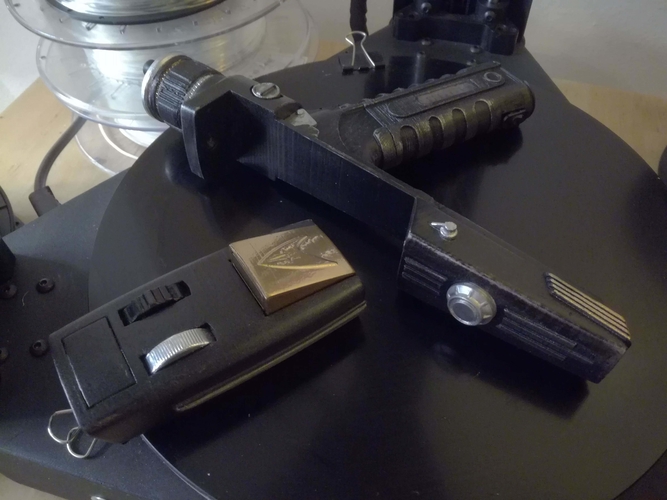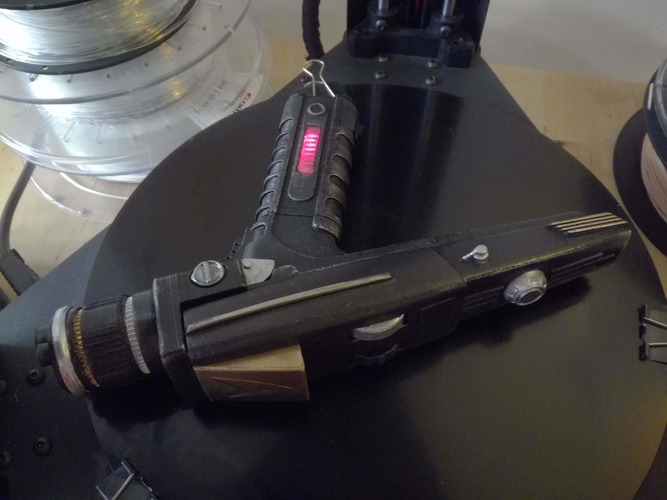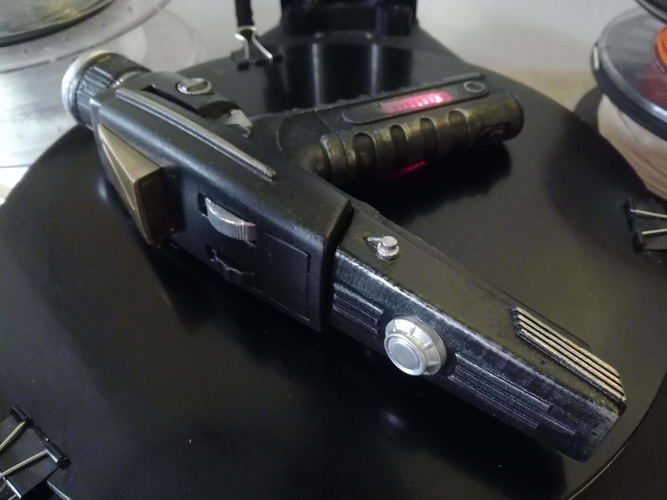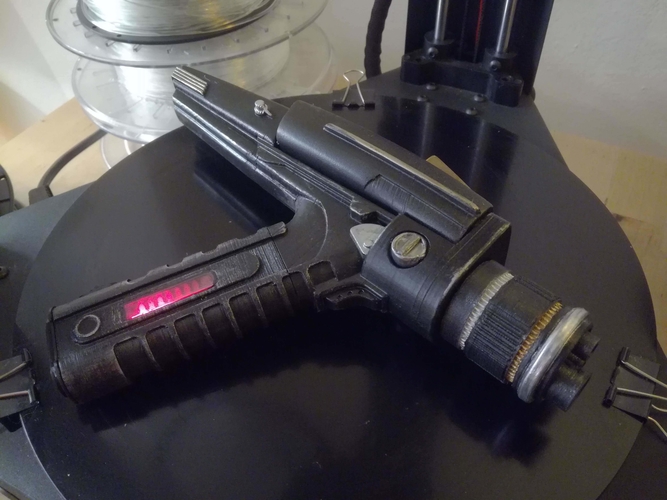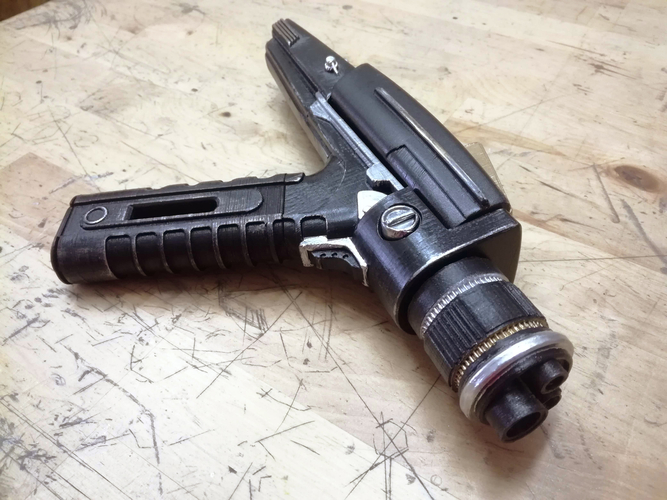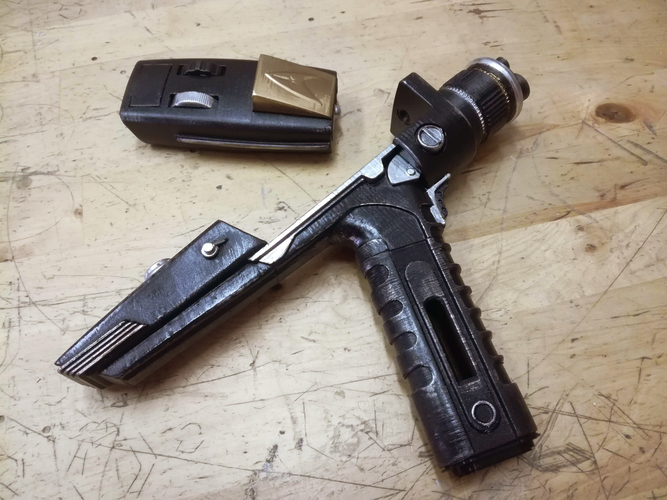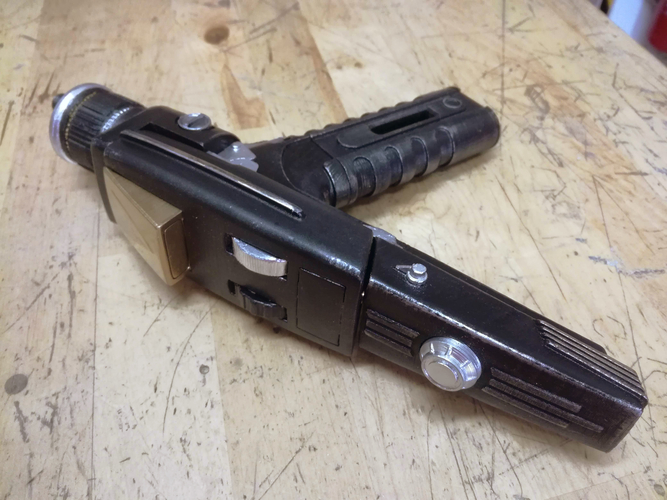 No Prints Yet

Be the first to upload a Print for this Design!
I started from the very nice model uploaded by Al Pokemon, but I would like to have the small phaser removable (as the original one) and after that I had to slice the body in two to have a better and easier print.
I also modified the power wheel to print it separately, mount it on the body and let it able to turn. Not a great job but I though someone else could appreciate. I read about the choice of Security0051... But I truly believe in Open Source and I don't think to cancel things is a good way to fight against the copies of our job. Do it better, don't mind the rest. All the best!
UPGRADE 01: I uploaded a new handle Kit, for people who would like to put a battery and a LED inside the handle to make a realistic charge display. You just have to print the who parts and glue a transparent sheet behind the holes. Well I'll add a microswitch to switch on the light, but that's easy to do.
UPGRADE 02: I modified the internal phaser to be more realistic. In the same time I splitted it in two parts, to make you able to open the upper display. For the happiness of people that use Thingiverse to make business, I placed the ITALYmaker logo on the bottom :-)
Kit handle for LED charge.stl
772 KB