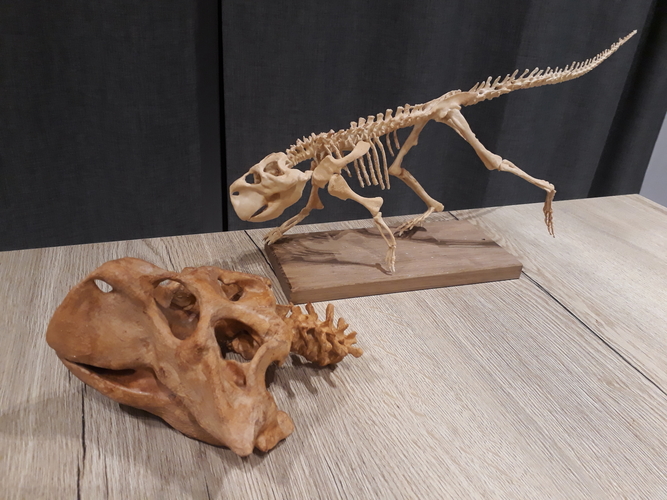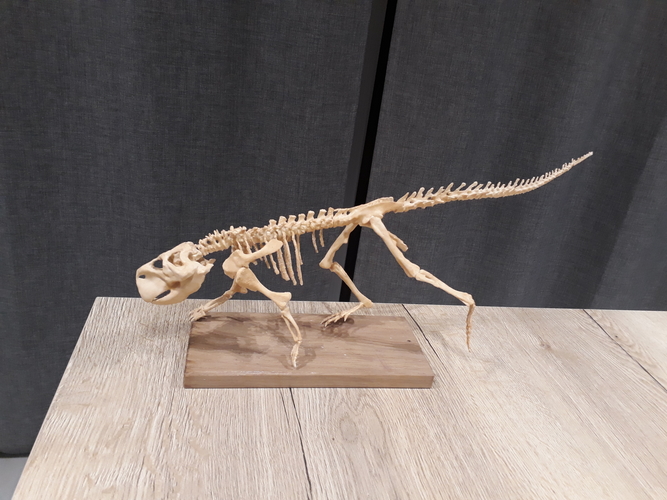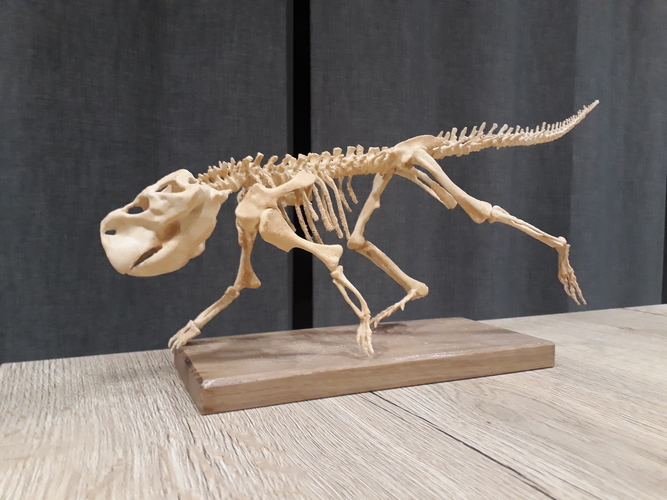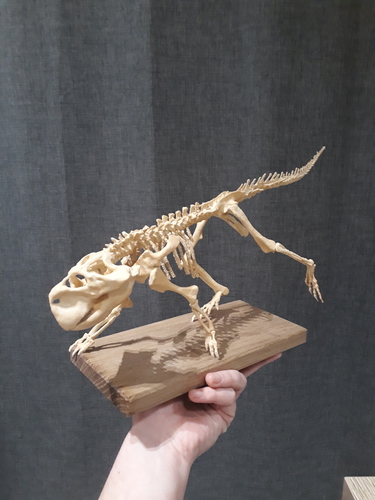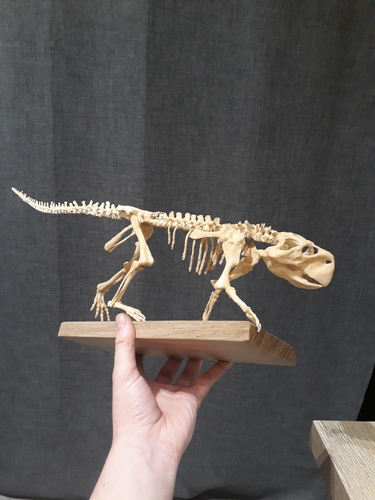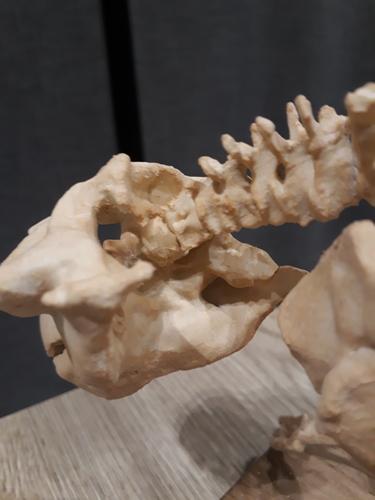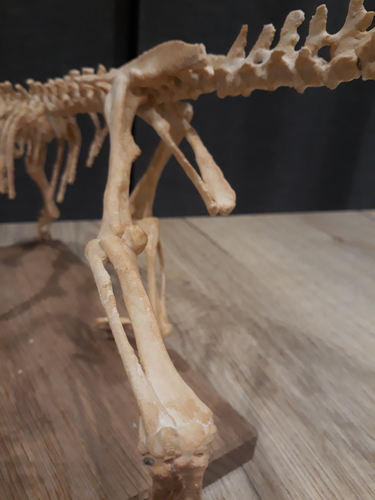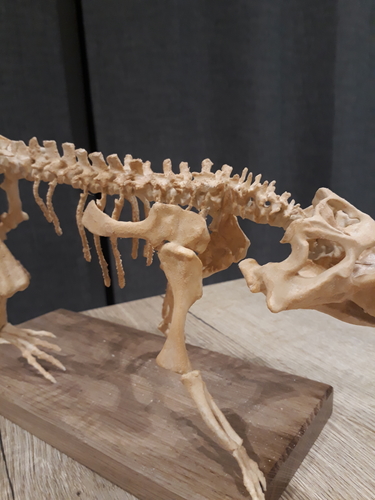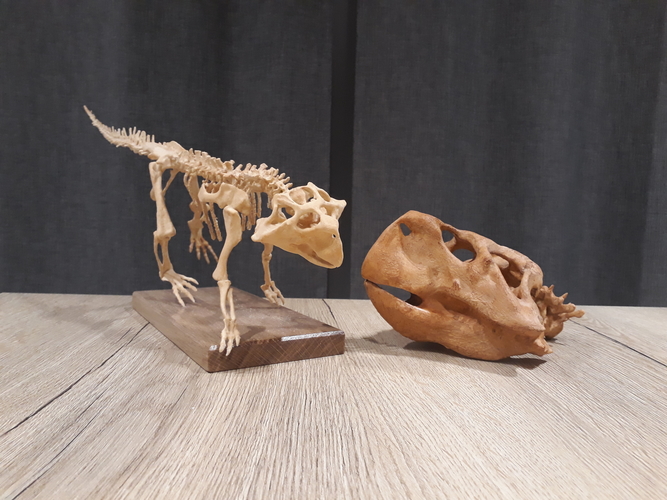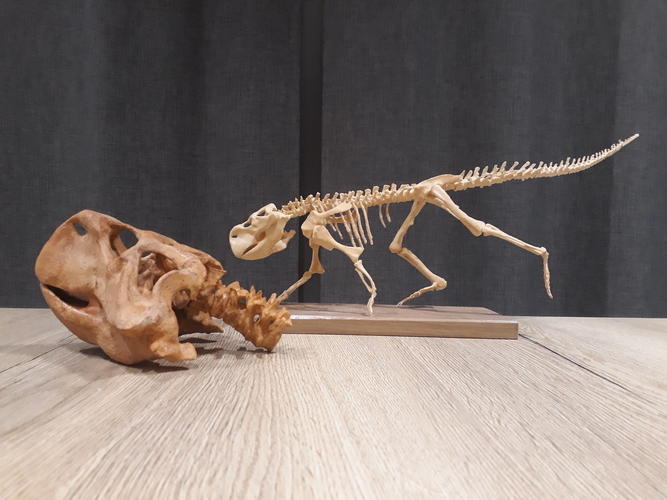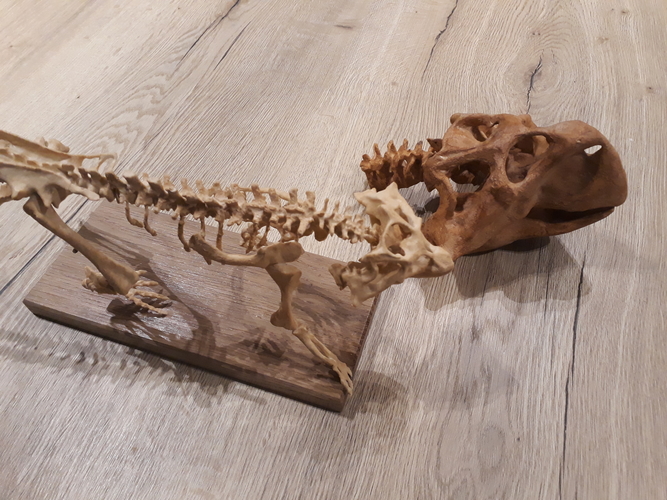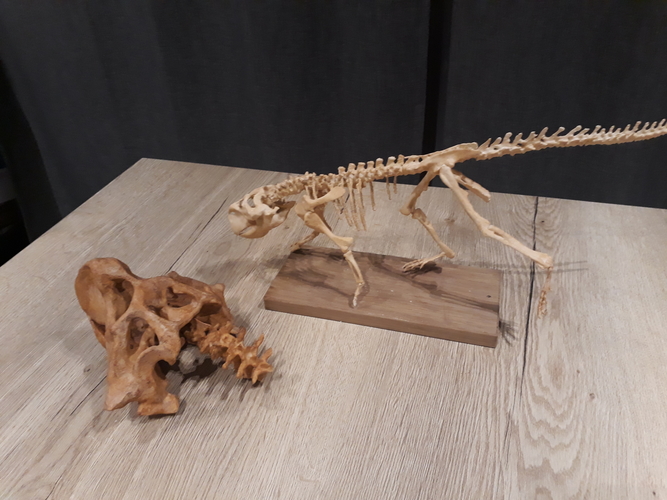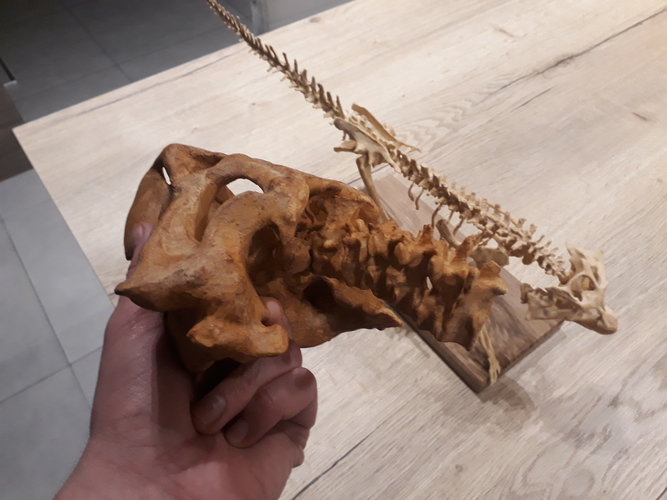 A full Skeleton of a Psittacosaurus based on real Fossil scans scale 1/1!
foto model  = 1/6 scale all parts are modified to be easily 3D printed.
Arms and legg's have some tollerance to shape the dinosaur's stance you prefer.
If you need help for assembly or have Questions feel free to contact me!
PS tail part 2 end.stl
6.67 MB
PS tail part 1.stl
3.8 MB
PS right shoulder.stl
2.66 MB
PS left femur.stl
1.52 MB
PS left shoulder.stl
2.78 MB
PS Dorsal vertebrae.stl
6.94 MB
PS right femur.stl
1.52 MB
PS right ribs.stl
6.42 MB