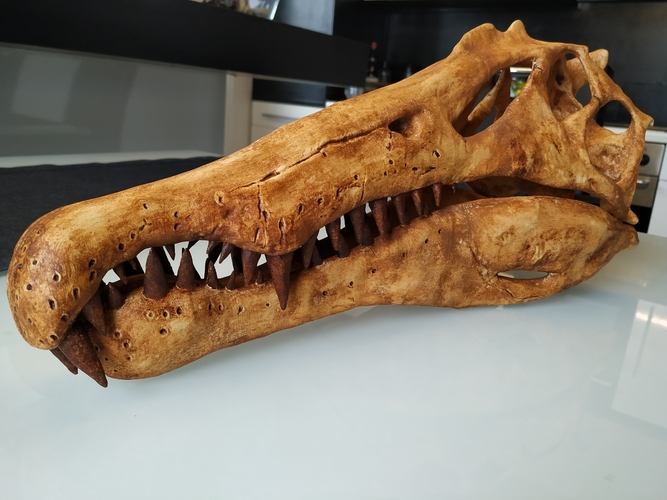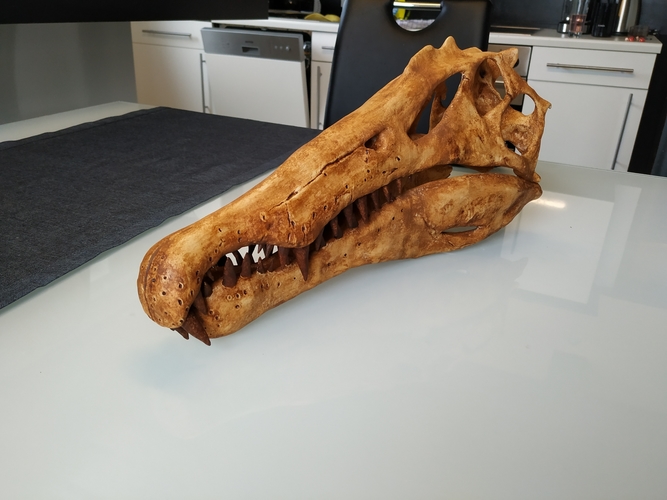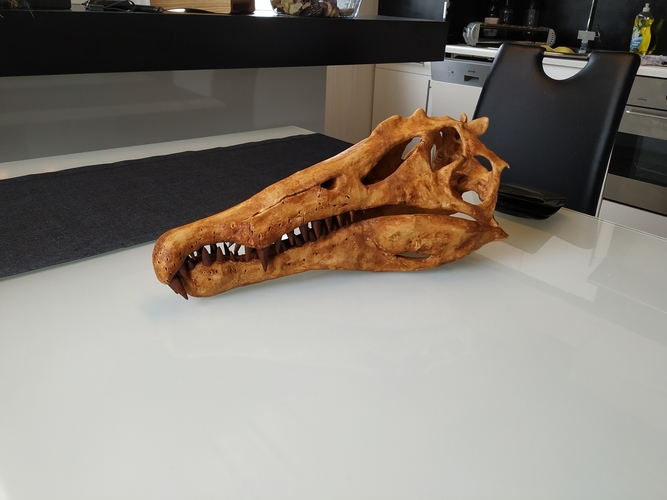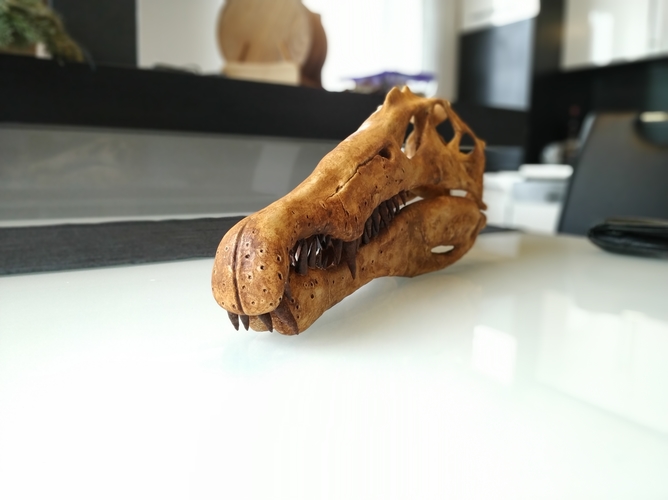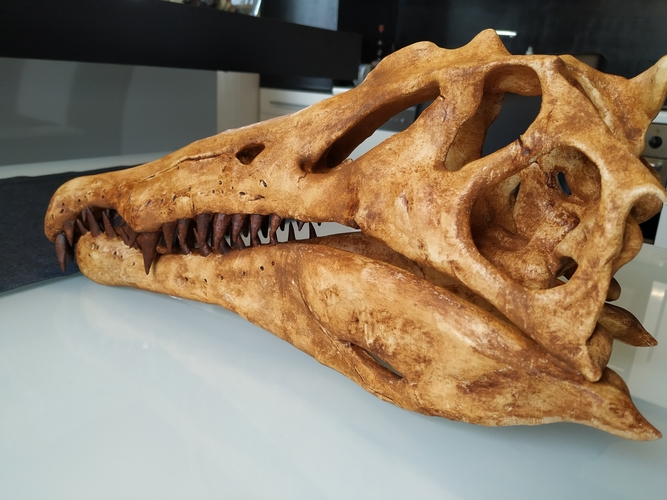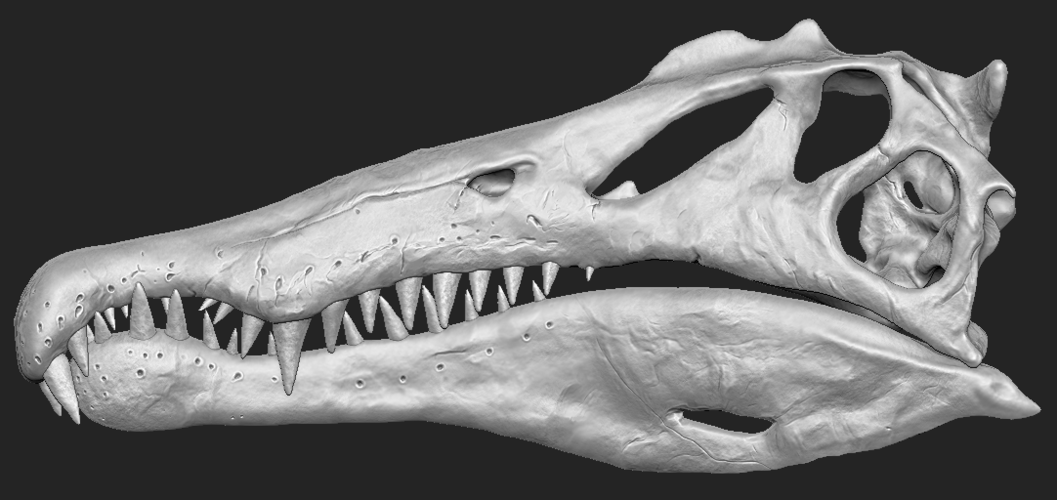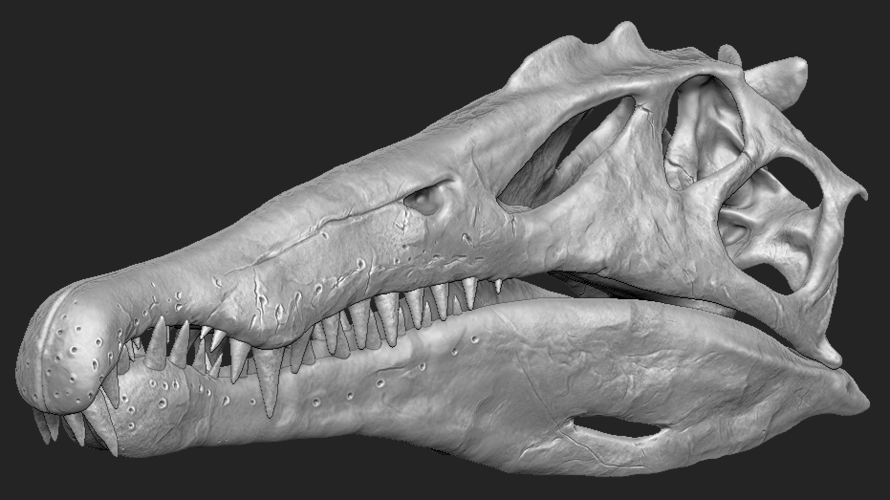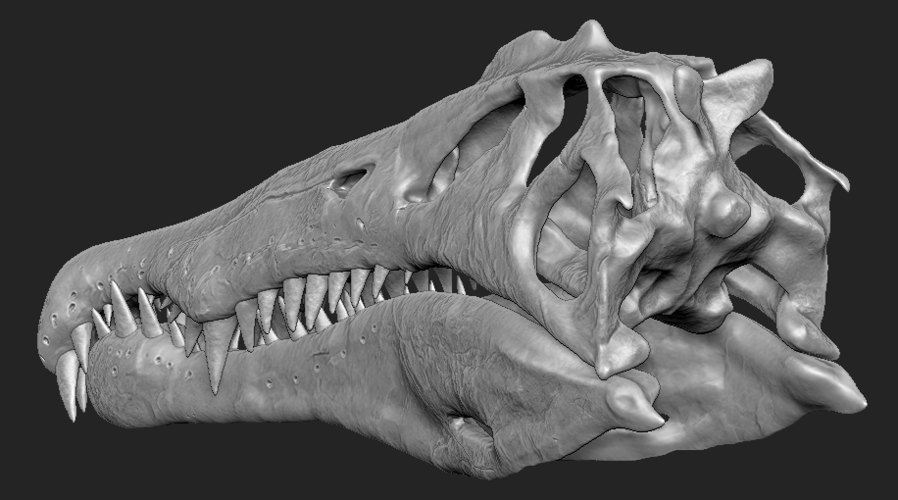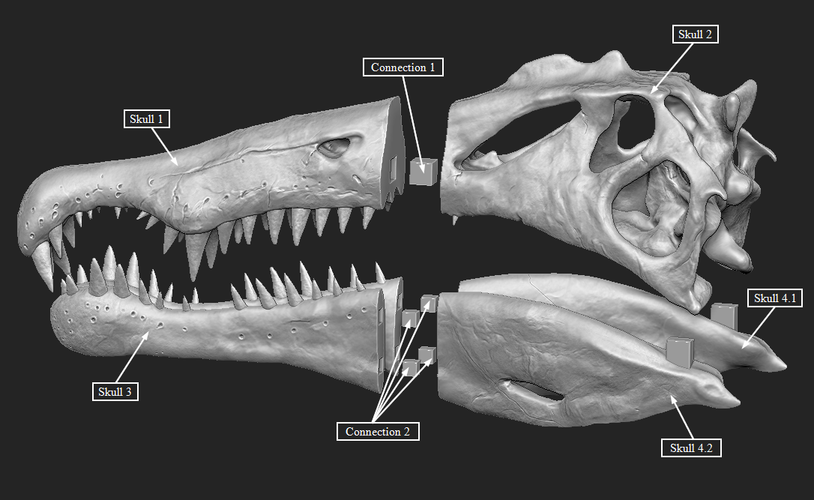 Hi guys,
this is my design of a 1:4 scale Spinosaurus Skull. High polygon model ! Hope you like it. If there are any questions left feel free to ask. Have fun printing !
Size of the skull: 440mm x 200mm 150mm
Printer: Creality CR-10
Nozzle: 0,4mm
Layer: 0,1 - 0,2 mm
Speed: 50mm/s
Infill: 10%
Support: yes
Painted with "reeves SAND" and then weathered with "Marabu Acryl Color" and "Liquitex Burnt Umber"