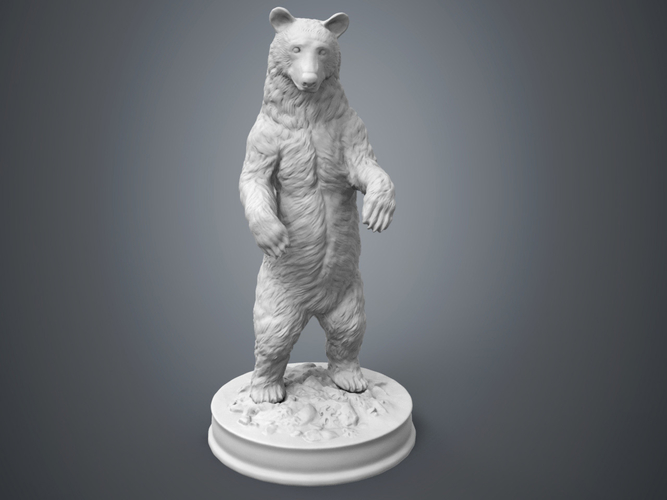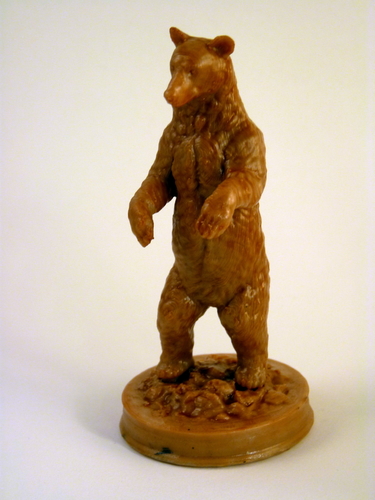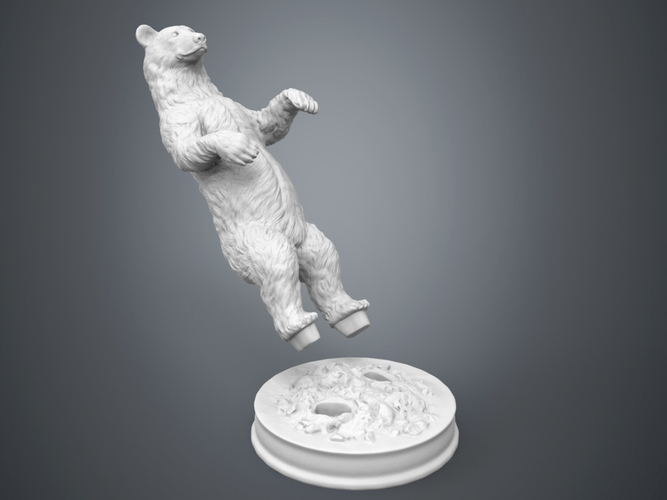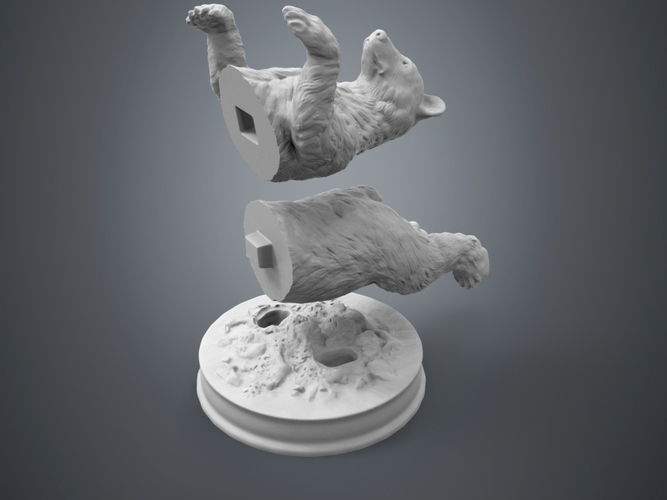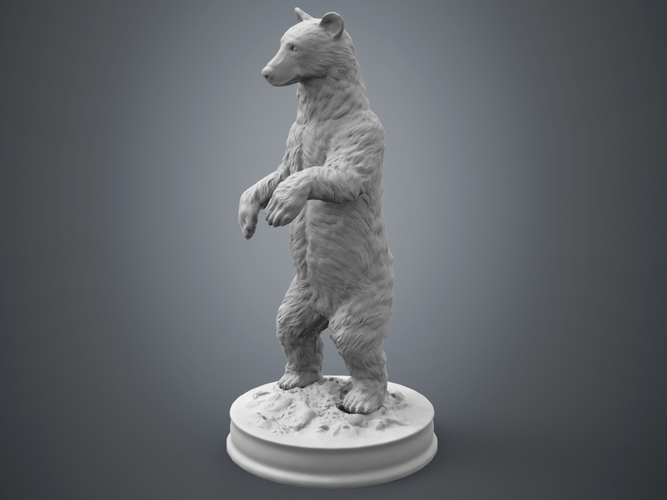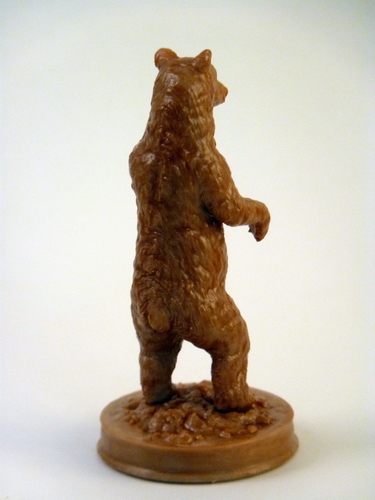 A highly detailed black bear standing on his hind legs, having a look around.  
There is a high poly and low poly version. There is also a version with the bear split in half and keyed for larger prints. The base prints separately.
Support required. The bear prints best laying on his back at an angle.
RackMultipart20190103-21018-10ywrxc.zip/Black bear split1_500 torso.stl
24 MB
RackMultipart20190103-21018-10ywrxc.zip/Black bear split1_500 legs.stl
25 MB
RackMultipart20190103-16828-1uels5g.zip/Base.OBJ
4.83 MB
RackMultipart20190103-16927-1o7be3t.zip/base stl.stl
6.21 MB
RackMultipart20190103-19823-12bzyn.zip/Black bear 500k obj.OBJ
39.5 MB
RackMultipart20190103-6497-1f19gad.zip/Black bear 500k stl .stl
47.1 MB
RackMultipart20190103-7130-16e9wzf.zip/Black bear 250k stl.stl
20.7 MB