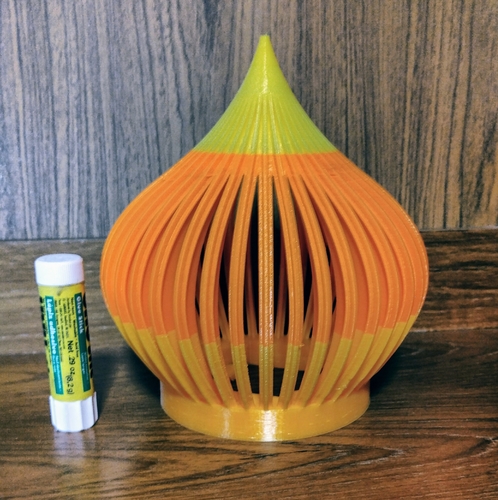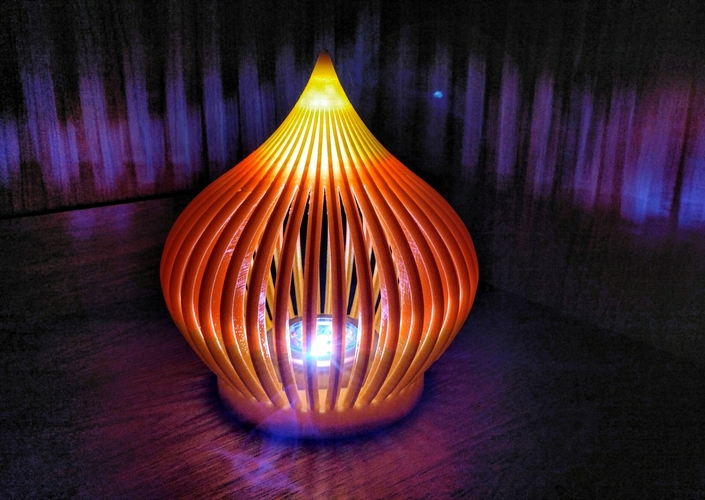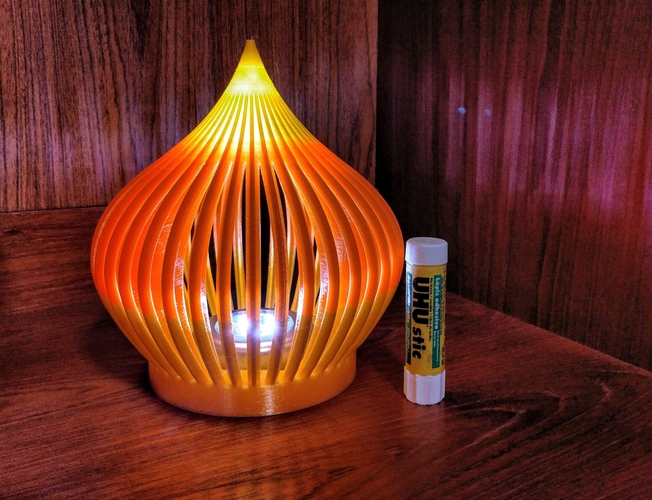 No Prints Yet

Be the first to upload a Print for this Design!
The design for this LED table lamp is a good test for any 3D printer. Because the vertical fins are fairly thin I added a small rectangular cross piece to make them stiffer. Consequently each fin's cross-section has the shape of a cross. So for each loop of each fin the printer has to make 12 right-angle turns, and it has to do this without moving the fin out of position while it extrudes the loop's filament. This gets to be quite tricky as the printer nears the top part of each fin just before they join together.
I also used 3 colors to make this print. I mis-judged the amount of filament I had on the spool for the bottom orange color. So when I saw it was running out I switched to a fuller reel of a slightly darker orange. After seeing how this looked I decided to make the top yellow. Overall I think the final effect is quite nice.
This lamp is designed to hold any one of several LED lights called "puck" lights. You can get these powered by either batteries of wall power. This blog page has links for wall powered lights that work well: http://birkbinnard.com/blog/wall-powered-led-lights/. Here's a short video of the lamp with a battery powered LED on a small turntable:
Because of the need to make 12 right-angle corners for each loop of each fin this part took 40 3/4 hours to print using a print speed of 80 mm/sec and a layer height of 0.200 mm.