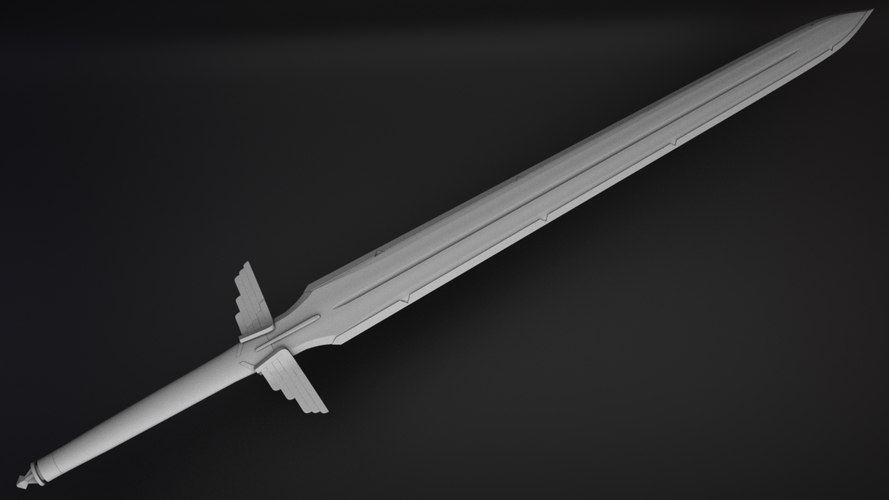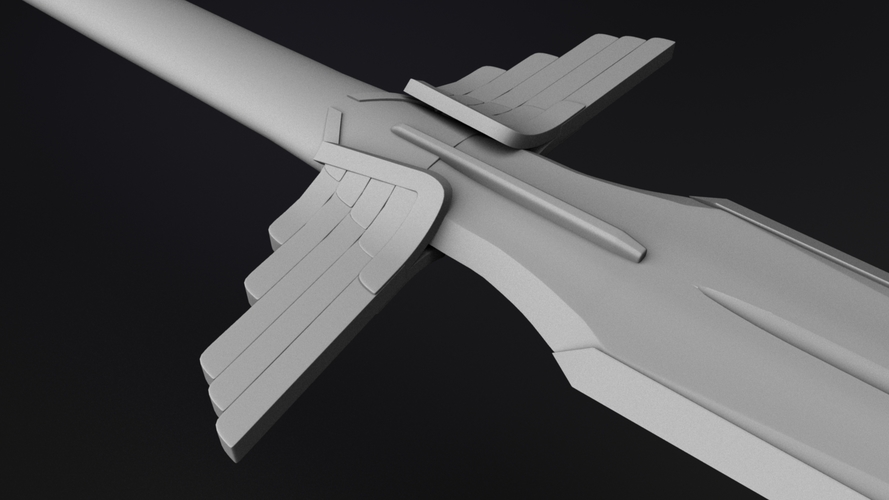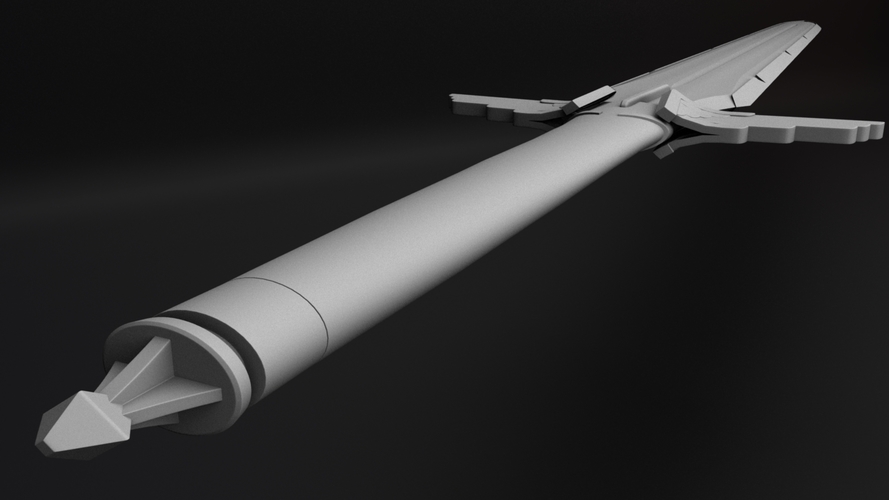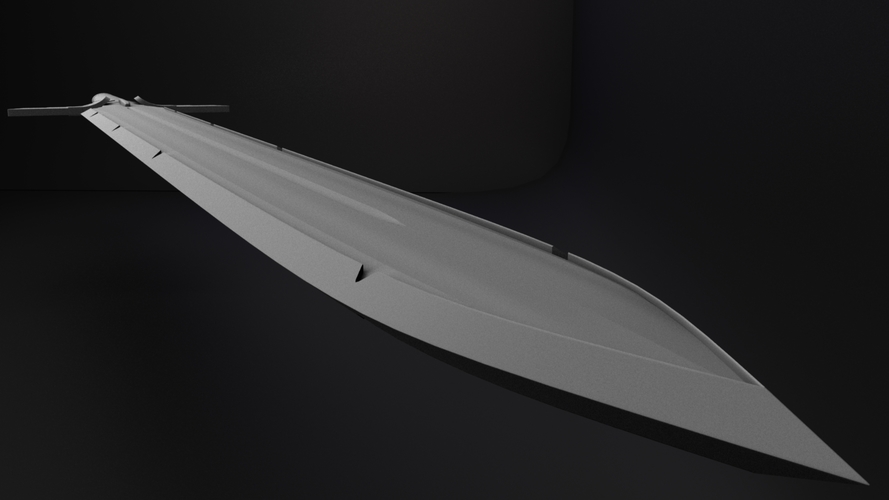 Crown Splitter Sword from Destiny 2. Wanted to design a sword that hadn't been done yet and loved the design of this sword.  After several remodels and reprints, I finally had a design that worked. 
There are 3 different handle types. Handle NH is just a normal print you put together with glue or what ever you use. Handle 2H has holes cut in sides for the 2 smaller pegs (kinda like Japanese swords) in the Pegs file. Metal core is actually meant for a metal rod (found at any hardware store). These parts have a hole cut in the centers so you can put a metal rod inside for more weight or a more solid build. The hole isn't designed for a specific size rod. This way you can get any size rod and just drill a bigger hole to fit the rod. The pre-made hole is a guide so you drill straight through all 3 parts. 
The pegs are for the blade parts so you want to make sure they're a solid print. I had to play with my settings several times since I could snap the pegs just getting them off the bed. The blade parts themselves you want to have less infill then handle, you want them to be light, this is a two handed sword, 51 inches from tip to pommel. If the blade parts are two heavy (high % infill) the seams will crack paint or glue when lifted by handle. 
Layer Height: 0.06
Shell Thickness: 1.2
Bottom/Top Thickness: 1.2
INFILLs
Blade Parts: 20% maybe less
Handle NH: 40% or higher
Handle 2H: 40% or higher
Handle Metal Core:  40% or higher
Guards: 20%
Pommel Braces: 20%
Pegs: 60% or higher
Please leave a Comment if you have any problems.
Handle Metal Core.stl
888 KB