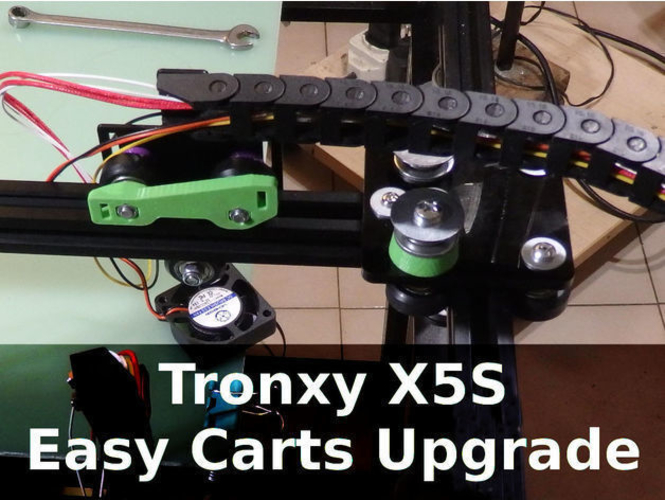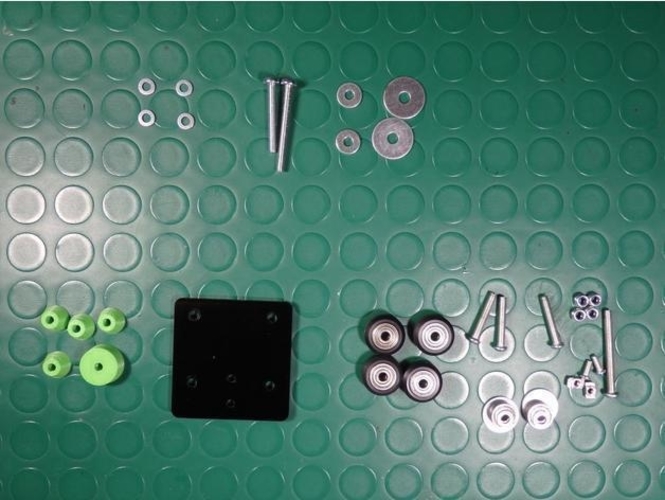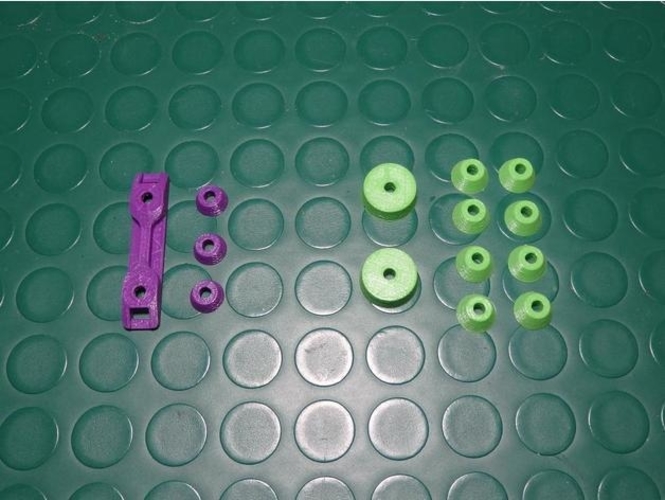 No Prints Yet

Be the first to upload a Print for this Design!
Hi, on Tronxy X5S the belts not works fine. You can see the problem and the my solution in this video. It is subtitles in english 
In this other video my review of this printer 
INSTRUCTIONS
For Y carts you can prints this:
 2 of A1-spessore-cuscinetto-cinghie-carrelli-8e4mm.stl 
8 of A2-spessore-ruote-carrelli-7e6mm.stl
For X carts you can prints this: 
3 of B1-spessore-ruote-ext-6mm.stl 
1 of B2-staffa-cart-estrusore-V2.stl
This is if you want move the ballbearing towers to aluminium bar: C-spessore-torri-cuscinetto-20x8e4.stl
-
 If you think to buy from Gearbest and want support me, use my affiliate link, thanks https://www.gearbest.com/?lkid...
If you want to make a donation, you can use thingiverse tip, thanks https://www.thingiverse.com/Sg...
Check me out at:
A1-spessore-cuscinetto-cinghie-carrelli-8e4mm.stl
35.2 KB
A2-spessore-ruote-carrelli-7e6mm.stl
35.2 KB
B1-spessore-ruote-ext-6mm.stl
35.2 KB
B2-staffa-cart-estrusore-V2.stl
137 KB
C-spessore-torri-cuscinetto-20x8e4.stl
35.2 KB