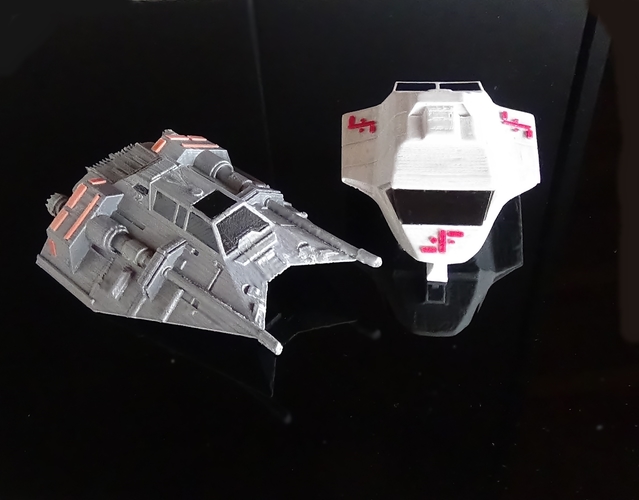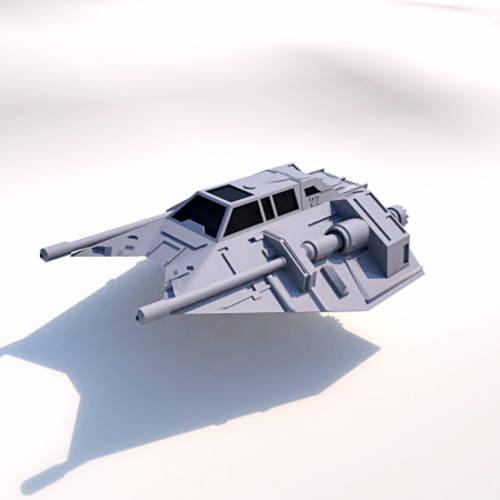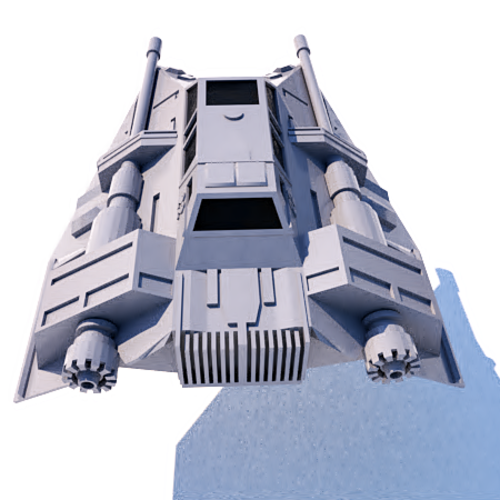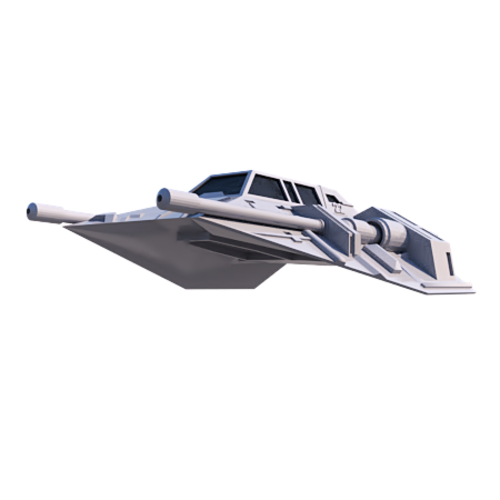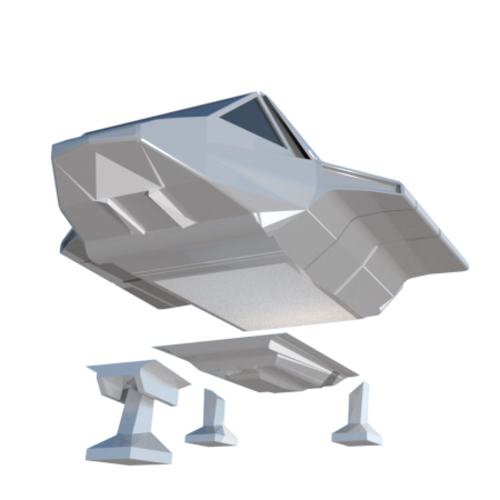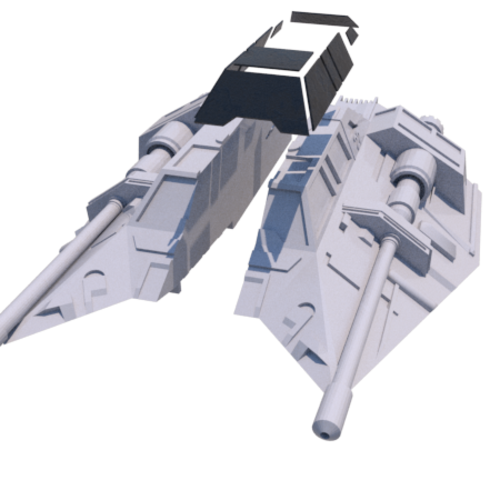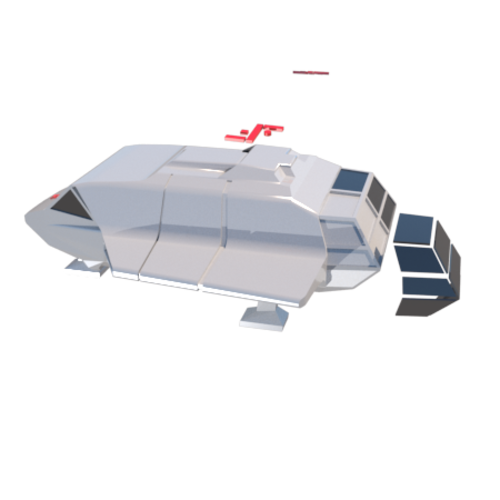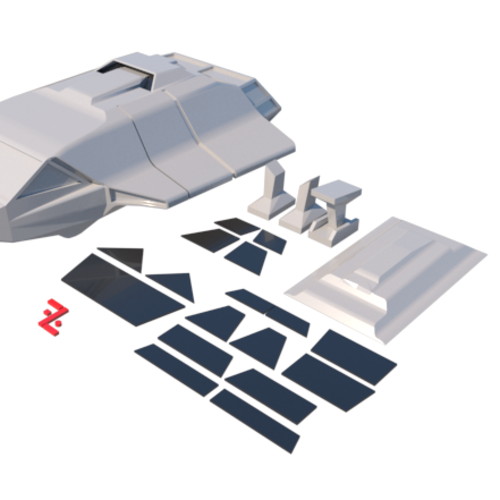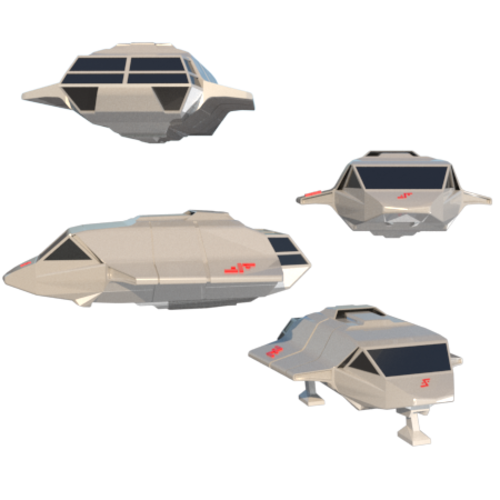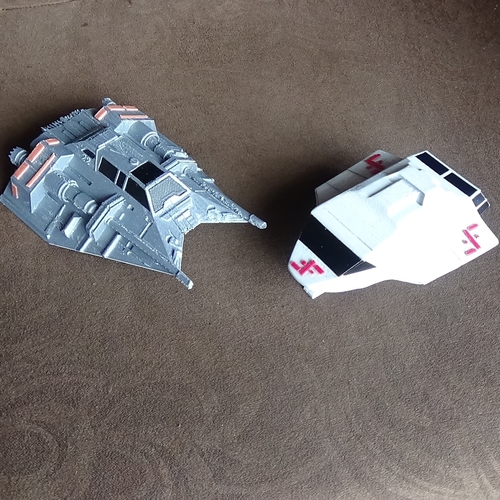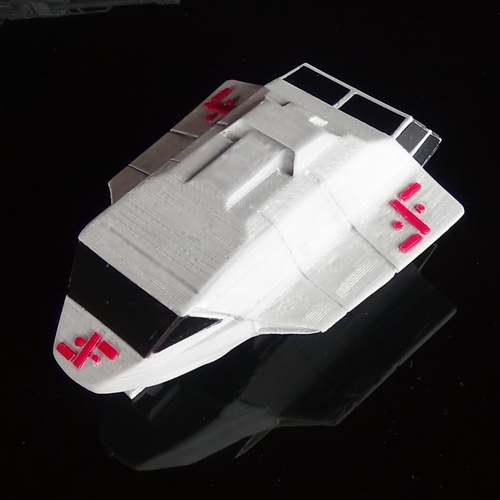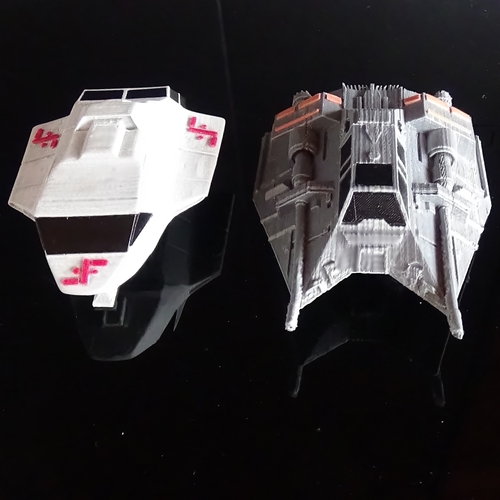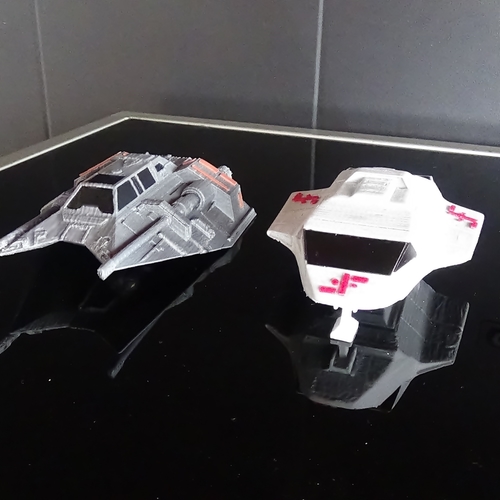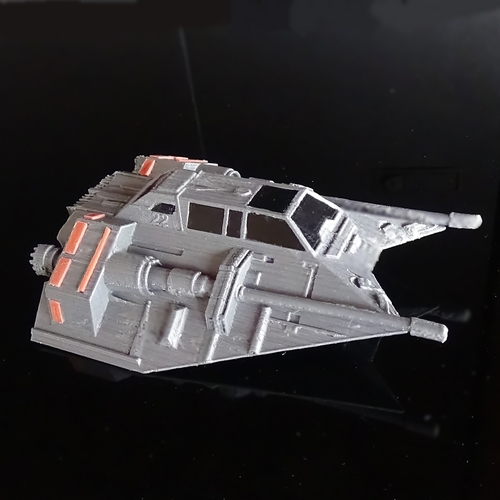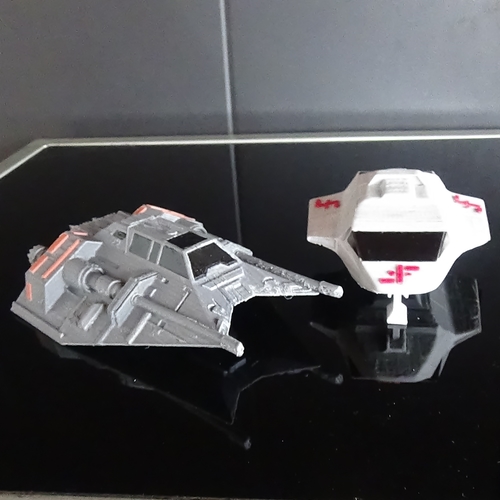 The models individually.
SKYFIGHTER 
https://pinshape.com/items/463...
T-47
https://pinshape.com/items/46367-3d-printed-nave-t-47-star-wars
SKYFIGHTER 
Nave of the television series V the final battle (the visitors) broadcast between 1983 and 1985 in the United States.
The ship has a total size of 13.3 cm long, 5.1 cm high and 10 cm wide. It can be scaled to the desired size.
You can print the landing gear if you wish, the glasses can be printed separately, recommended in black.
T-47 
The T-47 hovercraft, also known as Snowspeeder is a small ship, developed by the Incom shipyards, originally as a cargo ship but was modified by the engineers of the rebel alliance to fight under the hostility of the frozen planet of Hoth.
SKYFIGHTER 
ship Requires support Layer height: 1.5 mm Filling: 20% Print speed: 60 - 70 mm / s Adhesion plate: edge Wall thickness: 1.2 mm or greater
Undercarriage Support: no Layer height: 1.5 mm Filling: 20% Print speed: 60 mm / s Adhesion plate: edge Wall thickness: 1.2 mm or greater
Crystals Support: no Layer height: 1 mm Filling: 100% Print speed: 60 mm / s Adhesion plate: edge Wall thickness: 0.8 mm or more
T-47 Atura layer: 0.15 mm Filling: 20% Adhesion plate: edge 0.8 mm Support: yes Temperature: according to material Print speed: 60mm / s Wall thickness: 1.2 mm or greater
RackMultipart20181015-549-10usexv.zip/orange.stl
15.8 KB
RackMultipart20181015-549-bok813.zip/logo-pq.stl
43.5 KB
RackMultipart20181015-549-bok813.zip/cristal frente.stl
11.8 KB
RackMultipart20181015-549-10usexv.zip/ventanas.stl
40.1 KB
RackMultipart20181015-549-10usexv.zip/NAVE-IZ.stl
1.3 MB
RackMultipart20181015-549-bok813.zip/patas.stl
49.8 KB
RackMultipart20181015-549-bok813.zip/cristal tras2.stl
22.4 KB
RackMultipart20181015-549-bok813.zip/baja.stl
472 KB
RackMultipart20181015-549-bok813.zip/sky.stl
3.14 MB
RackMultipart20181015-549-bok813.zip/cristal tras.stl
42.5 KB
RackMultipart20181015-549-10usexv.zip/NAVE.stl
2.61 MB
RackMultipart20181015-549-10usexv.zip/NAVE-DR.stl
1.3 MB
RackMultipart20181015-549-10usexv.zip/ventana1.stl
14 KB