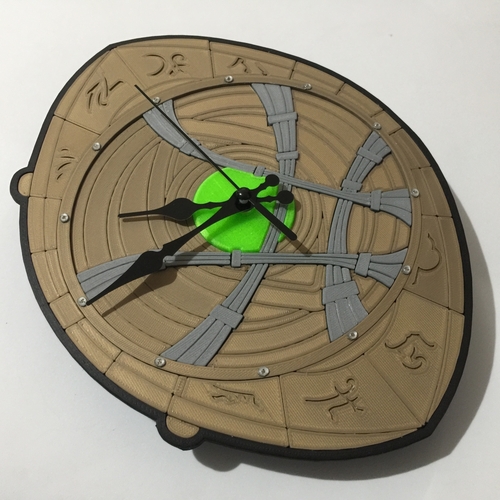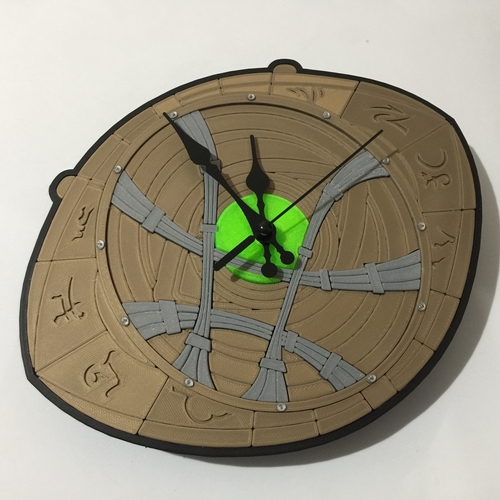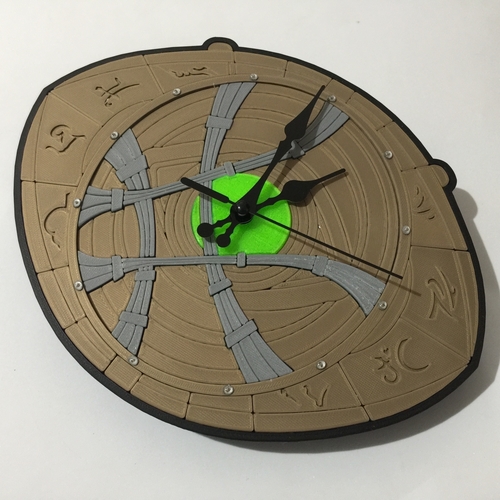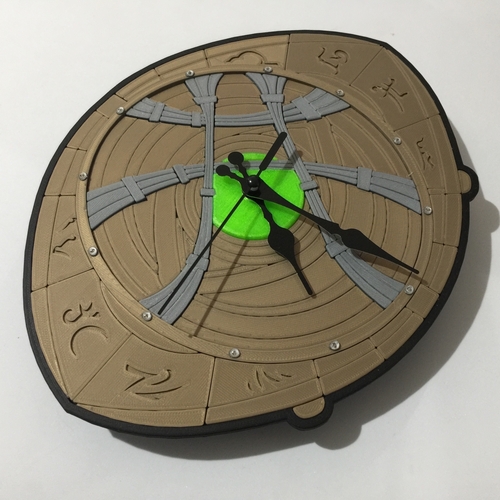 No Prints Yet

Be the first to upload a Print for this Design!
I started category in my Etsy store (www.etsy.com/uk/shop/enterprisexddesign) of 3D printed clocks, and this one was a suggestion by a customer of mine.  She suggested something I hadn't considered before; that since Dr Strange's Eye of Agamotto contained the Time Stone, one of the Infinity Stones which could control time, it'd be cool to make it into a clock.  And therefore that's what I did!  You'll need to get a clock mechanism (which you can get from Amazon or various other outlets), or you can just go to my store and I'll print it and assemble it for you.  Either way, I hope you'll be very happy with it!
I'll warn you, if you DO print it and assemble it yourself, it's a bit of a fiddly one to put together.  But I'm sure you're more than capable!  
RackMultipart20180928-3707-4qfmpc.zip/Eye of Agamotto Clock - Android Green GLASS.stl
220 KB
RackMultipart20180928-3707-4qfmpc.zip/Eye of Agamotto Clock - Black.stl
320 KB
RackMultipart20180928-3707-4qfmpc.zip/Eye of Agamotto Clock Inner 1 - Gold.stl
1.41 MB
RackMultipart20180928-3707-4qfmpc.zip/Eye of Agamotto Clock Inner 2 - Gold.stl
1.07 MB
RackMultipart20180928-3707-4qfmpc.zip/Eye of Agamotto Clock Inner 3 - Gold.stl
801 KB
RackMultipart20180928-3707-4qfmpc.zip/Eye of Agamotto Clock Inner 4 - Gold.stl
1.65 MB
RackMultipart20180928-3707-4qfmpc.zip/Eye of Agamotto Clock Inner Ring - Gold.stl
749 KB
RackMultipart20180928-3707-4qfmpc.zip/Eye of Agamotto Clock Outer 1 - Gold.stl
565 KB
RackMultipart20180928-3707-4qfmpc.zip/Eye of Agamotto Clock Outer 2 - Gold.stl
1.03 MB
RackMultipart20180928-3707-4qfmpc.zip/Eye of Agamotto Clock Outer 3 - Gold.stl
962 KB
RackMultipart20180928-3707-4qfmpc.zip/Eye of Agamotto Clock Outer 4 - Gold.stl
785 KB
RackMultipart20180928-3707-4qfmpc.zip/Eye of Agamotto Clock Outer 5 - Gold.stl
1.26 MB
RackMultipart20180928-3707-4qfmpc.zip/Eye of Agamotto Clock Outer 6 - Gold.stl
1.31 MB
RackMultipart20180928-3707-4qfmpc.zip/Wall Hook.stl
227 KB