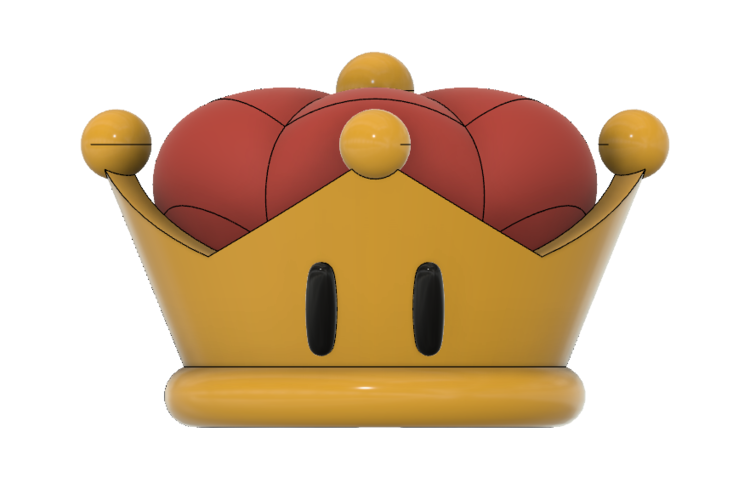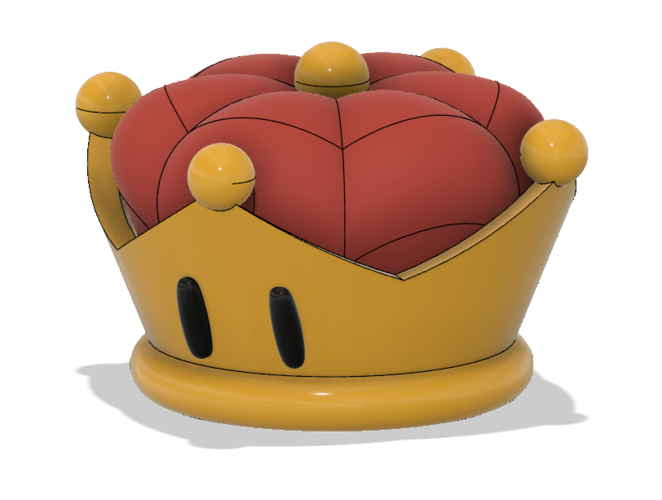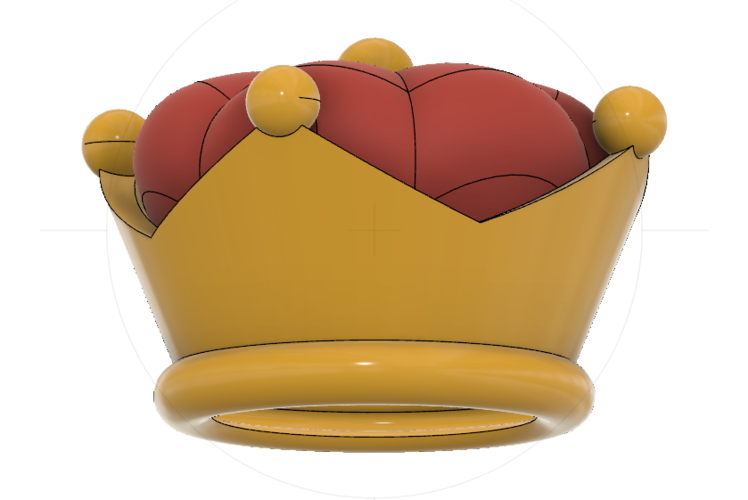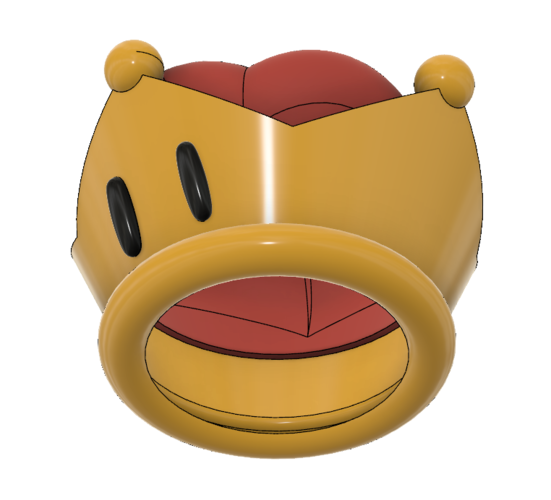 No Prints Yet

Be the first to upload a Print for this Design!
Made this after seeing all the comics about Bowsette.
The crown is made up of two pieces. The bottom can be worn as is. The top part fits nicely into the bottom piece. I was originally thinking that this top piece could be fitted with fabric stretched over, for an even more regal look.
It measures approximately 6.5 in x 6.5 in x 4.25 in. The base is 4.5 inches in diameter. It can be scaled up or down to fit pretty reliably. Don't forget to use supports.
Just print it up and give it a royal paint job.
TESTIMONIAL: "Great job! I really like that you provided so many options!" -arvinsoun
UPDATE: Due to popular demand, I added another size .stl out of the box which is smaller and more appropriate for Boosette. I also added separate files (in both the regular and small size) for the eyes and top sphere to be printed separately in different filaments. The smaller crown measures approximately 5 in x 5 in x 3 in with the base being around 3.75 inches in diameter.
Small Pieced Super Crown Top.stl
4.72 MB
Pieced Super Crown Top Sphere.stl
12 MB
Small Super Crown Top.stl
4.75 MB
Small Pieced Super Crown Top Sphere.stl
12 MB
Small Pieced Super Crown Bottom.stl
3.46 MB
Pieced Super Crown Eyes.stl
8.9 MB
Pieced Super Crown Bottom.stl
3.46 MB
Pieced Super Crown Top.stl
4.72 MB
Small Pieced Super Crown Eyes.stl
8.81 MB
Small Super Crown Bottom.stl
3.74 MB
Super Crown Bottom.stl
14.6 MB
Super Crown Top.stl
4.89 MB