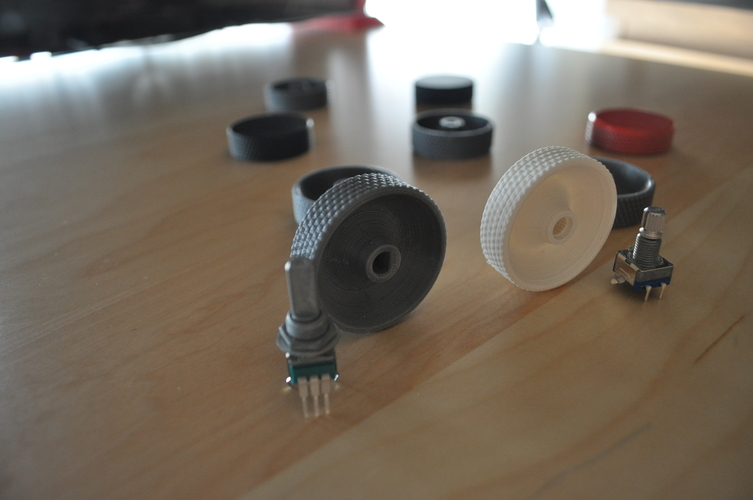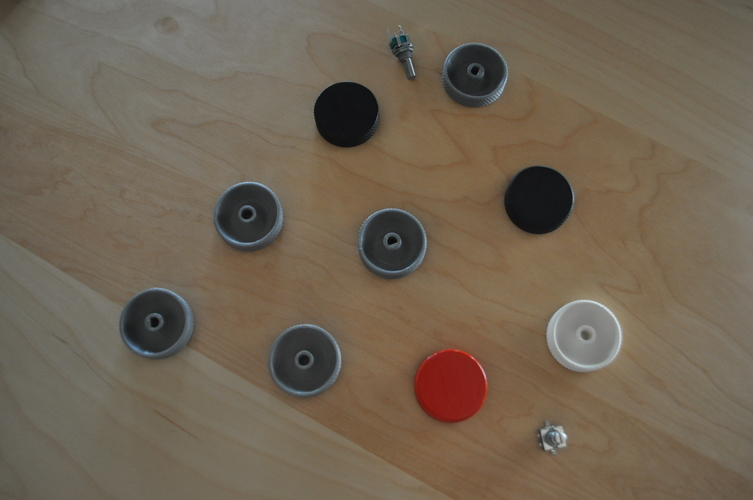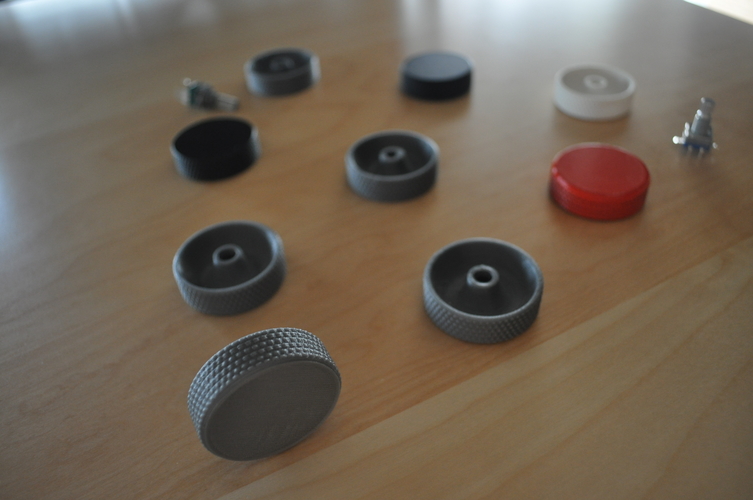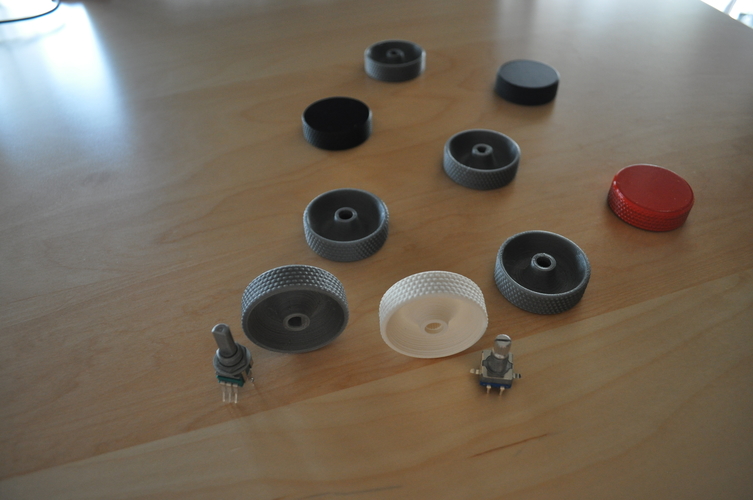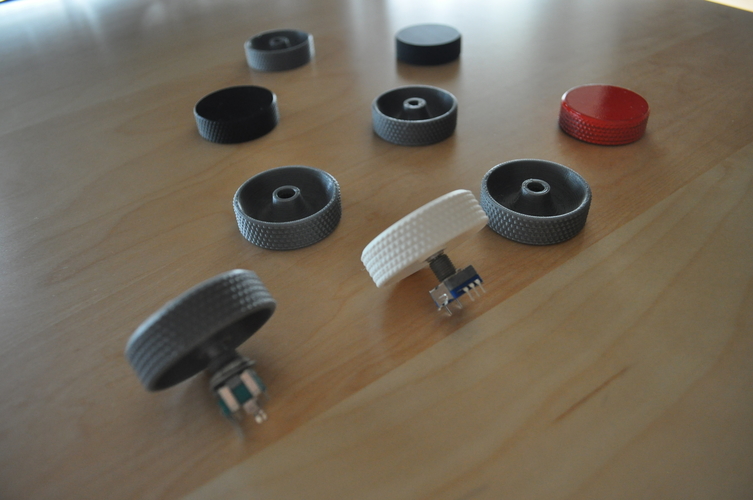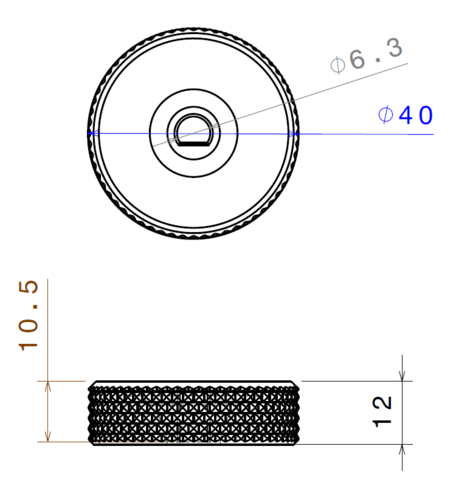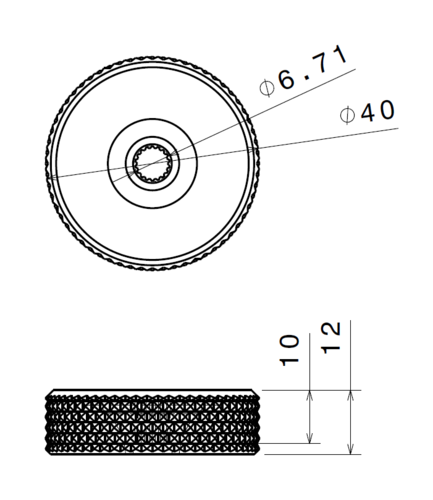 Knob/cap for potentiometers or encoders. It has two versions: one with a notch and another with a star for adapting to both types of devices. Exact dimensions can be seen in sketches in attached images. It is very easy to print, no supports needed!
It should fit in well in the next potentiometers or encoders (I will add more when I try them):
-Bourns PEC11R
-https://www.aliexpress.com/ite...
Printing has been developed with a 0.3mm nozzle. This parameter is quite important to have a tight fit. 
Let me know if it works for you! Comments and likes are very appreciated! 
Knob_final_star.stl
6.08 MB
Knob_final_notch.stl
6.04 MB