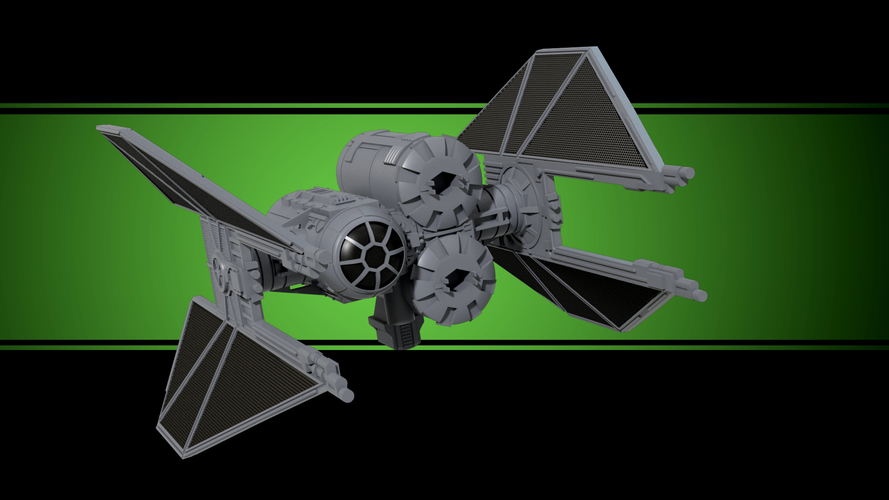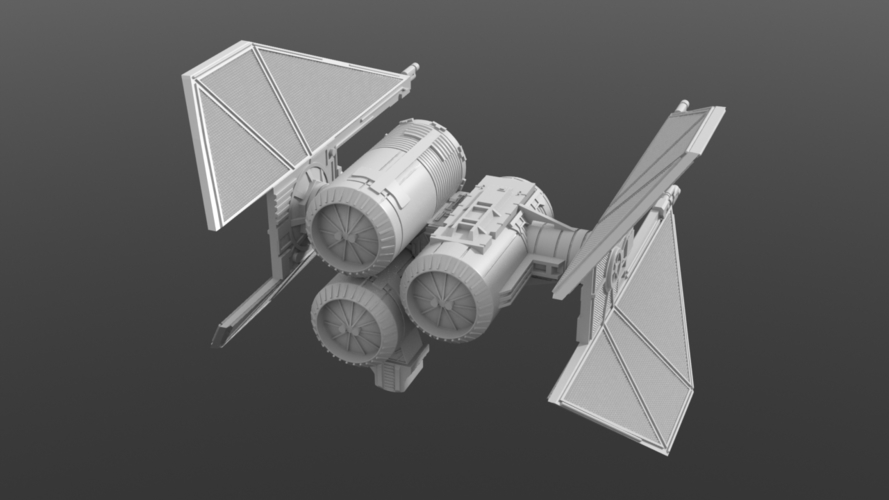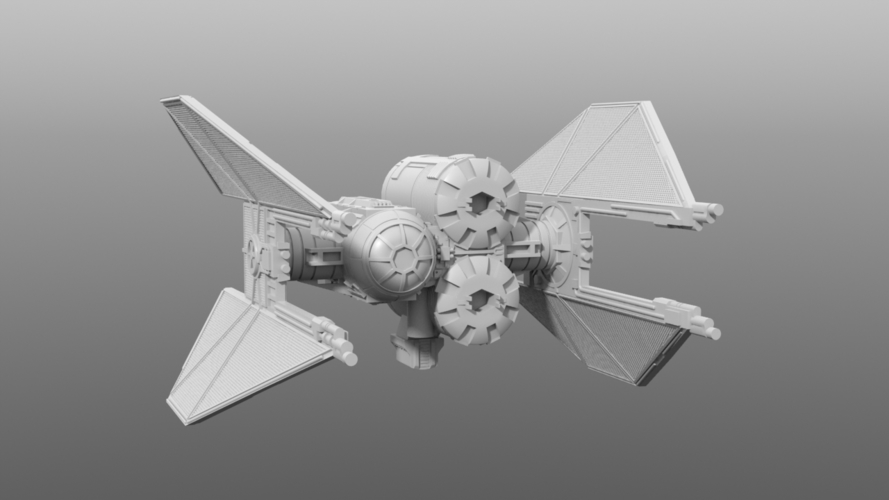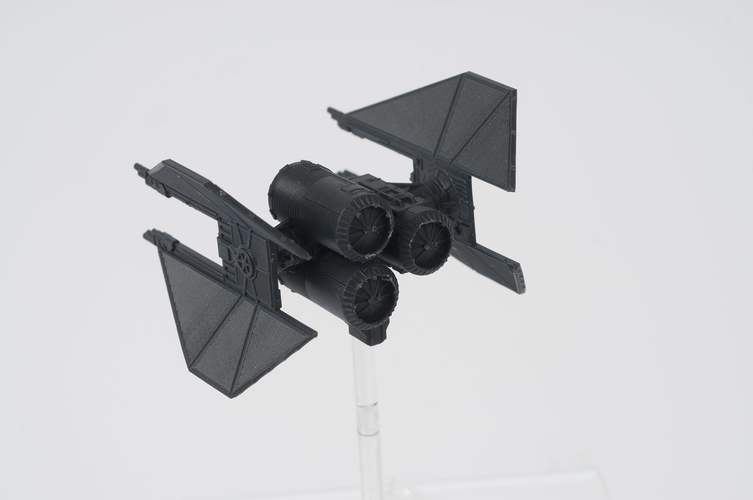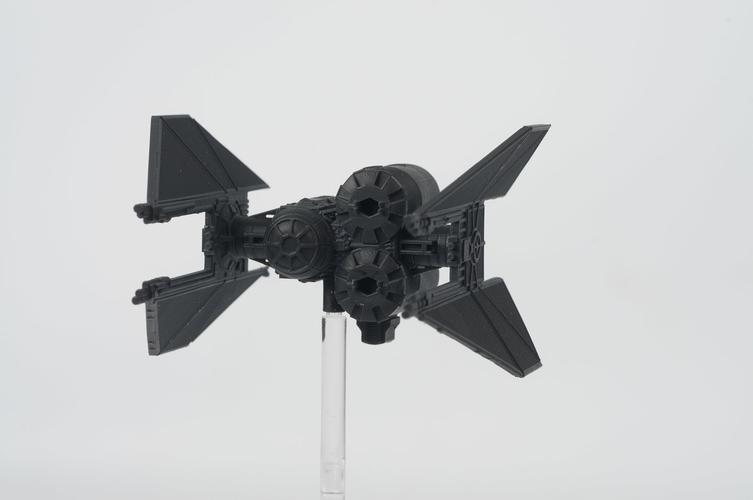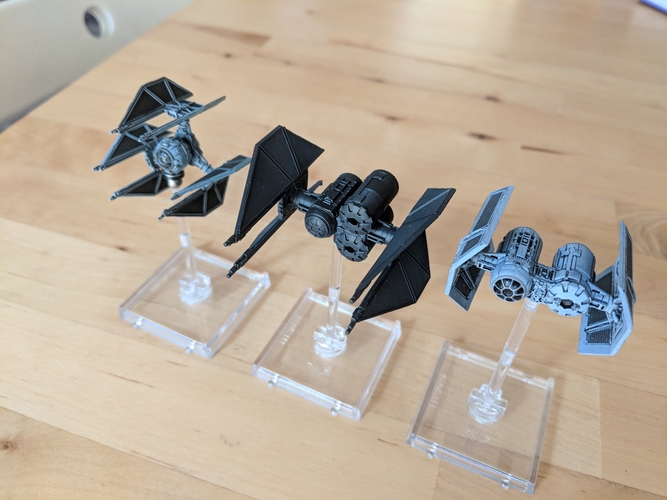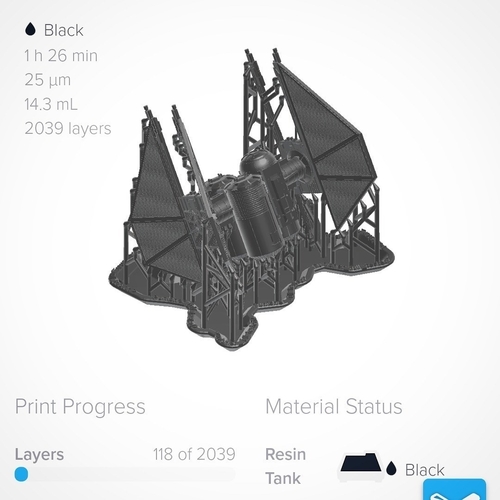 This is a design based on a TIE from the "Force Unleashed" comics.  It has similar design elements to a TIE Bomber and a TIE Defender, although the wings are noticeably larger.  I designed this to be printed on a Form 2 at 0.025mm layer height, so if you choose to print on a different printer your results may vary.  I would recommend printing this on an SLA if you can.
Included in the model is a small peg hole, which fit perfectly with the official FFG peg in my first print.  I decided not to do a large peg hole as it would take up too much space on the model, and in my opinion would look ugly.  I may look at adding it a different way in the future.
Also included is the .form file for printing, if you are using a Form2.  I positioned the supports the best that I could, but as with all Form prints some cleanup will be necessary.  I would recommend not curing this model.
Please let me know if you have any problems printing this model, I'd be happy to try and help.  Also feel free to contact me for any custom orders you might have.
Also available as a print through Shapeways - http://shpws.me/QzFO
TIEBreacher_SmPeg.STL
78.9 MB