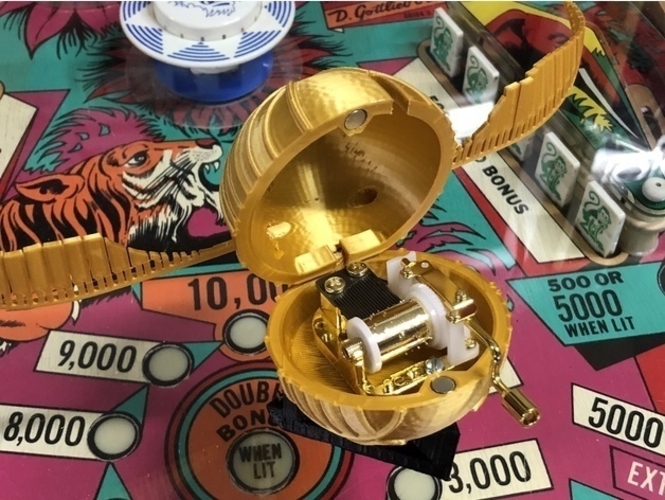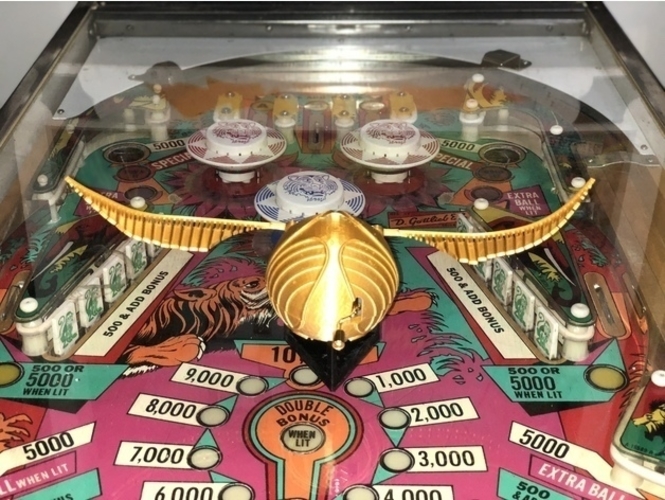 No Prints Yet

Be the first to upload a Print for this Design!
I wanted to make a music box for my daughter's Christmas present. I liked the Golden Snitch by 3DCentralVA but I didn't like how the top piece was split into two. I understand it's so that you can insert the hinge pin. I sacrificed a snug hinge pin(it still works, but may be a tiny loose) for a smooth, one piece top. I remixed it in Tinkercad and came up with this. There are two versions, one with a cutout for the music box handle and without a cutout for you to remix if necessary. You will need to make two wings, one file here, make the other wing by flip/mirror a duplicate. To create the flapping appearance I used a heat gun to mold the wings. Make sure you support the wings as you heat them. Go slow as the heat gun can damage the wings very easily.
The music box I used was this one from ebay, http://tinyurl.com/y7safrpn You will need to get longer screw to secure to the base. Sorry, but I don't remember the length. Drill pilot holes into base.
I used this gold filament from Amazon, http://tinyurl.com/yamfy8m9
I used this stand, https://www.thingiverse.com/thing:1348193 (had to resize) but I have included a resized one too someone else resized so I have not tested the fit. 
If you like my remix, please like it and/or post a make. Thanks!
Golden_Snitch_lower_half_filled.stl
651 KB
Golden_Snitch_top_half.stl
856 KB
Golden_Snitch_top_half_cutout.stl
874 KB