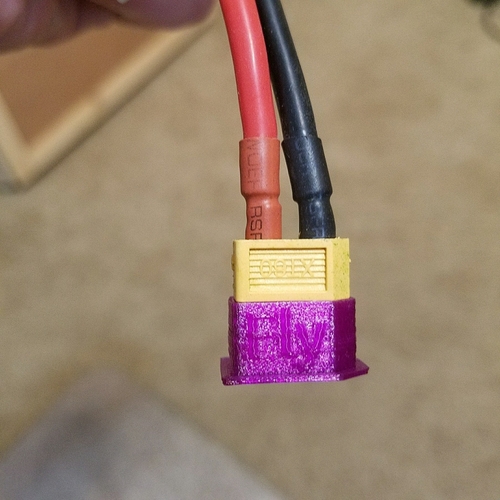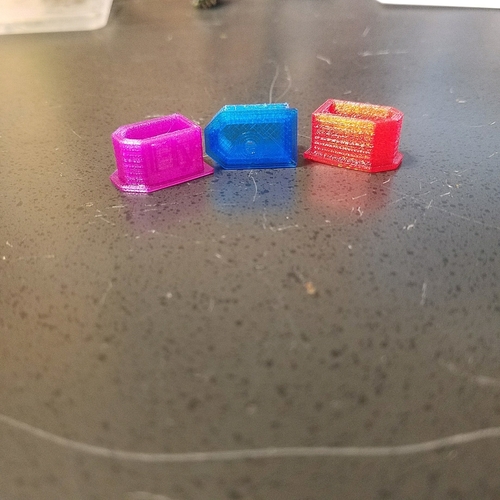 Here are my files for my XT60 Caps. All of these caps have a vent hole and lip for ease of removal. I designed these to be printed out of TPU. I needed something pretty that would look good on the end of my connectors so I knew when my batteries were charged. 
Included in this download are the following:
Blank Caps: No writing and no images on the cap. Just a blank cap for your connector.
Full Cap: These say "Full" with an image of a full battery on the back.
Empty Cap: These caps say "Empty" with an image of a drained battery on the back.
Fly Cap: These caps simply say "Fly" so you know that if your connector has a cap, your battery is ready to fly!
No printer? Check me out at Feefer3D
***Subscribe to my Instagram and Facebook!***