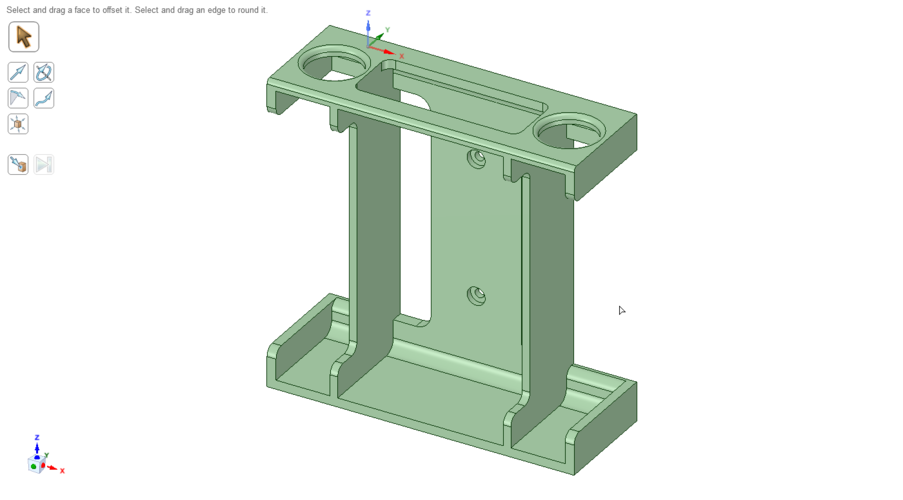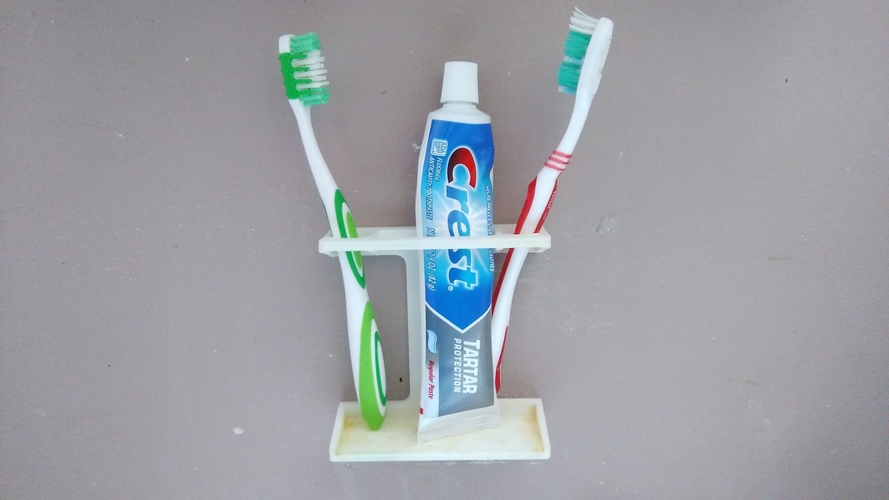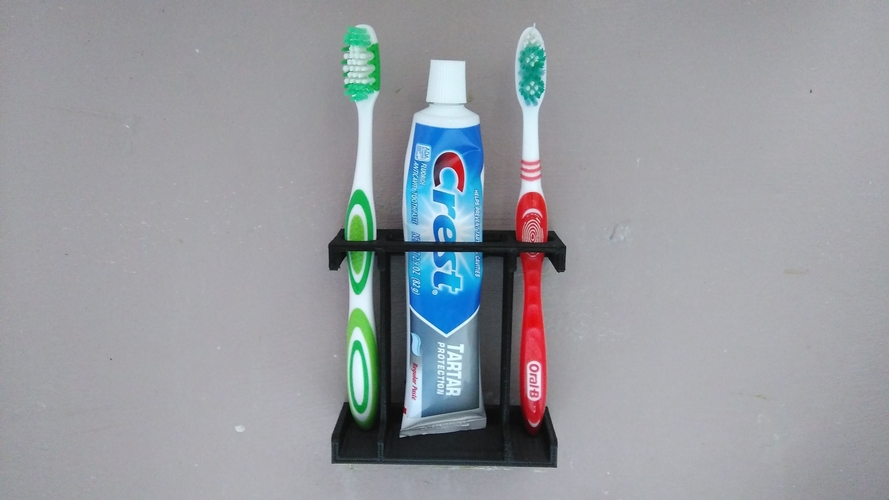 October 2, 2019
Minor change in the center to allow the toothpaste to go in easier.
February, 19, 2019
I have updated the design to a single piece. I have also made some new changes for better functionality. Since I have used this myself I noticed things kept criss crossing so that's why I also added the center dividers in order to keep things in their place. The video below is just for reference of what I started with.
This is a simple holder for toothpaste and two toothbrushes. I was at a friends house and saw the lack of space at the sink with the toothbrush in a corner.  So this is where I got the idea to make simple toothbrush holder. The reason for splitting it is so that I could print on both of the flat surfaces for the top and bottom. I also added a screw hole on each side in case someone wants a more permanent fix or just use it with some type of double sided tape. I'm not sure how well that would hold with a tube paste though,. Mating both center sections should keep it from rotating on the screws. I was just going for a very minimal but functional design.
I have now made a few minor changes so that this can be printed as one piece. You will need some support, but I found it a bit hard trying to install two separate pieces. So it's now back to a one piece holder.
I have printed this with PLA.
Layer height .250 mm thickness
45% infill
1 mm supports seem to cover all edges on my printer.
So far is has worked well. 
toothbrush holder 4mm thick back 8.stl
1.06 MB