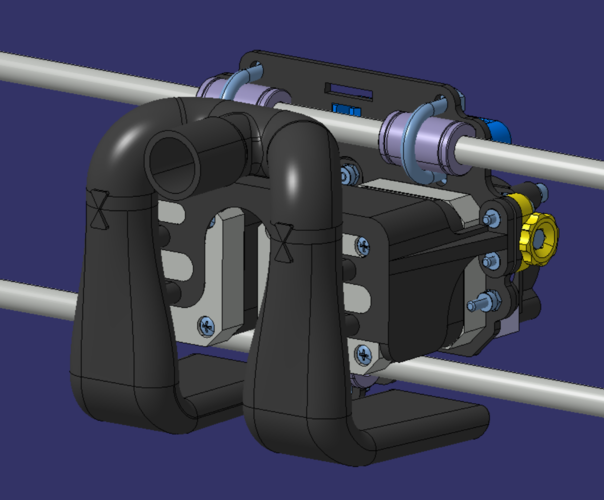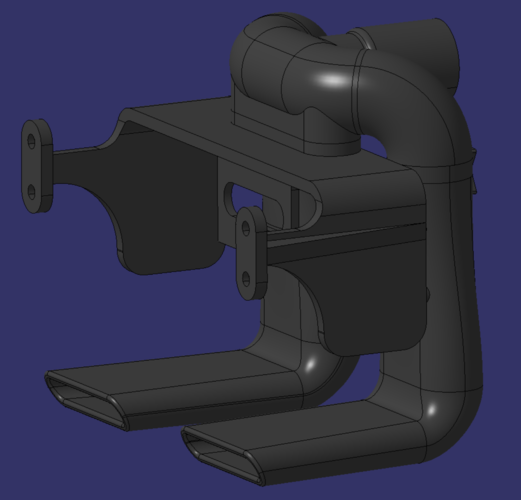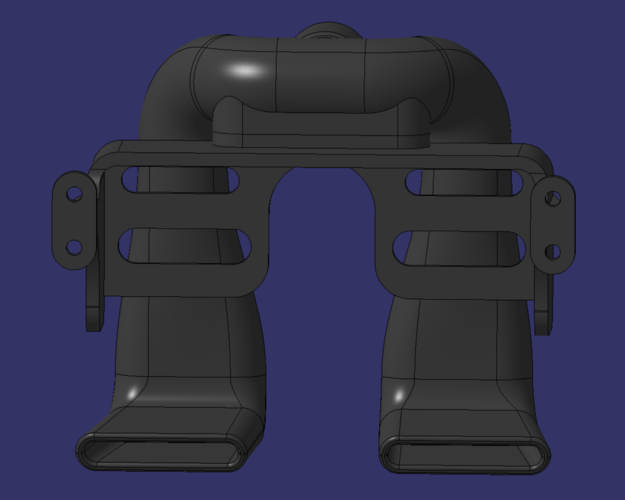 No Prints Yet

Be the first to upload a Print for this Design!
Tubulure d'aspiration pour système d'aspiration ZIMPURE http://www.zimple3d.com tête d'extrusion double pour imprimante HelloBeePrusa. Conception et étude réalisée avec CATIAV5. 6 etudes et prototypes ont été réalisés pour définir cette version, afin de déterminer les volumes, l'optimisation, le montage et le découpage des pièces pour impression avec un minimum de supports. J'ai fait le choix de découper la buse d'aspiration et de l'assembler ensuite par collage. Le support se fixe derrière la plaque principale a l'aide des 4 vis des supports de compression du filament sur le moteur d'extrudeur et repose sur les 2 moteurs NEMA. 
Le montage est OK sur la tête d'extrusion et la buse est compatible avec le système d'Autoleveling.
Bon print, SFX
Suction nozzle for suction system ZIMPURE http://www.zimple3d.com double extrusion head for HelloBeePrusa printer. Design and study realized with CATIAV5. 6 studies and prototypes were carried out to define this version, in order to determine the volumes, the optimization, the assembly and the cutting of the parts for printing with a minimum of supports. I made the choice to cut the suction nozzle and then assemble it by gluing. The bracket is secured behind the main plate using the 4 screws of the filament compression brackets on the extruder motor and rests on the 2 NEMA motors.
Mounting is OK on the extrusion head and the nozzle is compatible with the Autoleveling system.
Good Print SFX
ZIMPLE_V7_SUPPORT_SFX.stl
161 KB
ZIMPLE_V7_PART02_SFX.stl
566 KB
ZIMPLE_V7_PART03_SFX.stl
566 KB
ZIMPLE_V7_PART04_SFX.stl
653 KB
ZIMPLE_V7_PART05_SFX.stl
655 KB
ZIMPLE_V7_PART01_SFX.stl
1.56 MB
ZIMPLE_V7_PIPE_SFX.stl
3.71 MB