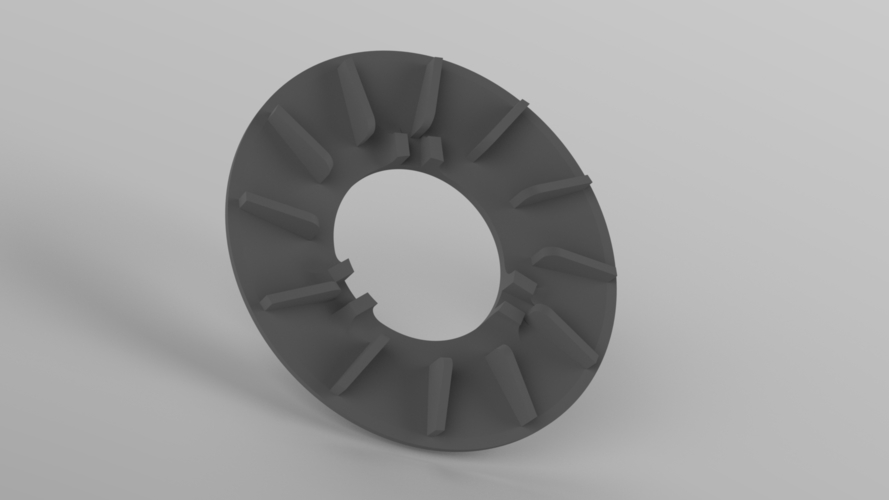 Fan variator Chinese scooter 50cc (but I update my to 80cc ;) ). Often, when the drive belt breaks, this fan becomes unusable. You can't buy a fan, only with a new variator. I searched the entire Internet, but I did not find such a model.
This fan was printed with SAN plastic and installed on a scooter, the test drive was successful.
Добрага здароўя, сябры.
На днях парвало рамень варытару і пабіла вентылятар. Шукаў у сеціве, але нічога не знайшоў, прыйшлося рабіць самаму. Вентылятар да звычайнага кітайскага скутара 50 кубікаў, друкаваў пластыкам SAN (ад Альфафіламент) са звычайнымі наладамі (падтрымкі 10%). Сёння усталяваў на варыятар і зрабіў тэст-драйв: усё добра працуе.
scooter variator fan.STL
324 KB