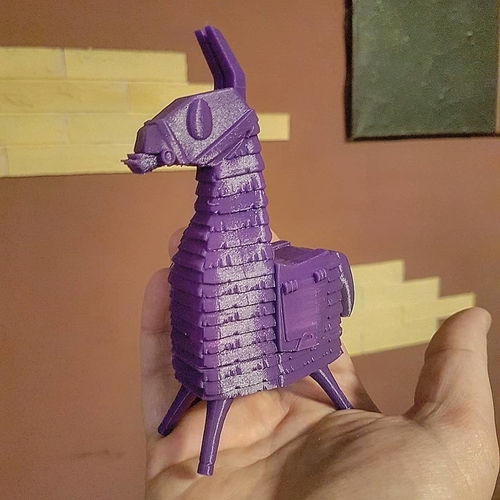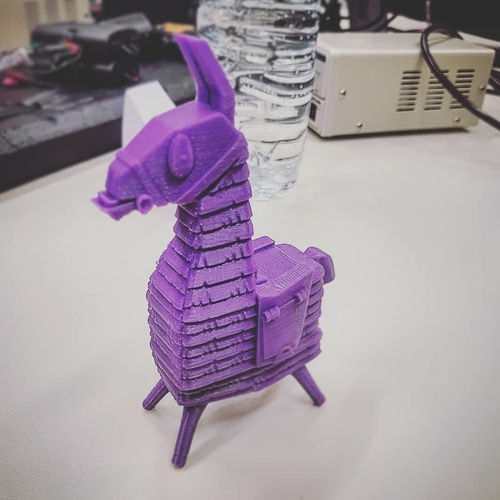 inspired by Fortnite extremely rare loot in the PvP game. a Lama Pinata loot!
it was entirely designed with the standard image. no hack of the gamewas done and there is no connection with Epic Games. Only made with passion! it is not 100% accurate with the original one in order to not get targeted to remove the model from legal infringements.
in order to get a decent print do a 750% or more scale. there is a lot of support needed fot the head.
llamaLootFortnite_v4.5_reduced1.stl
50 MB
llamaLootFortnite_v4.5_bottomLegs.stl
49.8 MB