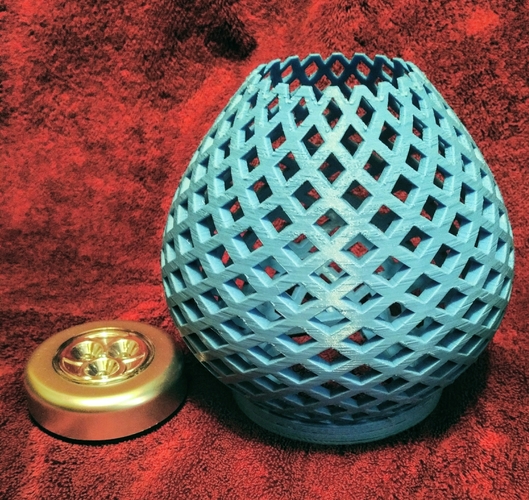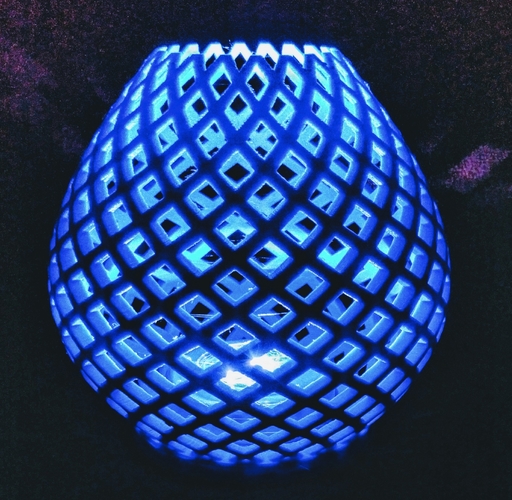 The basic mathematics and geometry for this part came from a posting in the Rhino3d Grasshopper forum. The posting was about designing an airport control tower building that had some twisting spaces for windows along it's height.
I thought this design concept might be usable for an LED table lamp, so I used it as a basis for designing this part. This blog page explains how I have used this method before: http://birkbinnard.com/blog/from-architecture-to-3d-printing/
Most of my designs for LED lights are closed at the top, but so far I haven't figured out how to implement a closed top for this geometry. spirals2 will have a different overall shape and will have a much narrower top - but perhaps not a closed one.
This part printed in slightly less than 22.5 hours using a layer height of 0.200 mm and a print speed of 100 mm/sec.This lamp accommodates either a battery operated or wall powered "puck" LED light. This blog page has links for all the wall powered parts needed and shows how to hook everything up: http://birkbinnard.com/blog/wall-powered-led-lights/. For battery powered puck lights just go to any large home improvement store or simply Google "LED puck light".