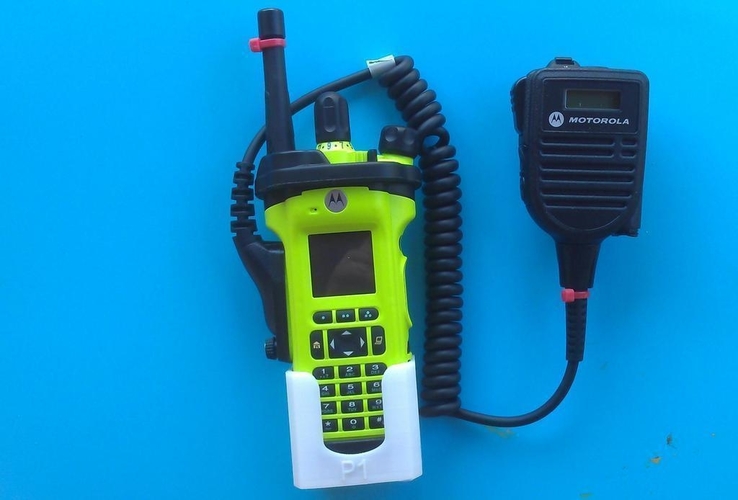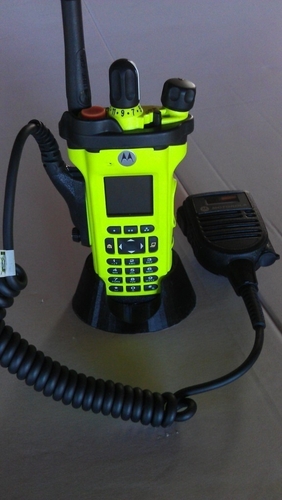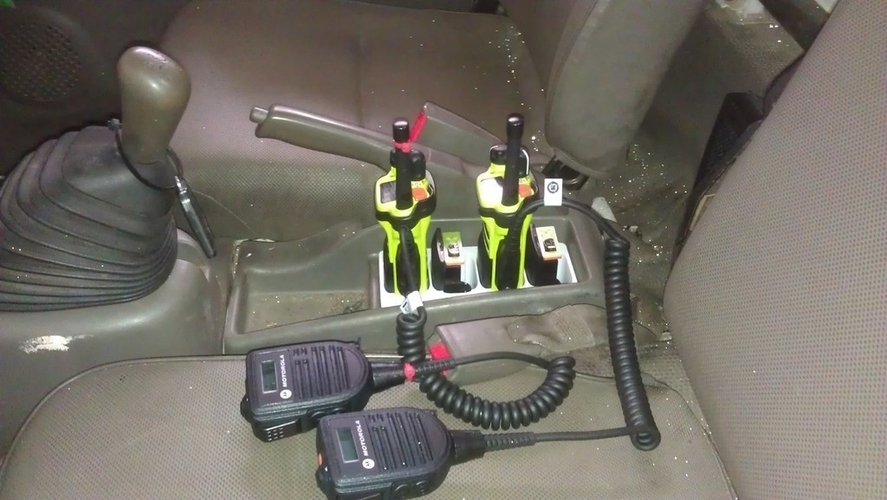 Our fire service has recently been issued with Motorola APX6000 portable radios. Unfortunately they weren't supplied with any sort of mount to secure them in our fire trucks. This design consists of a cavity shaped to accept the radio and a few different types of mounts design around the cavity including a basic cradle and a cradle that fits into a cup holder.
I have also used it to design a cradle that holds two radios and two spare batteries. It fits in the centre console of Isuzu NPS trucks but can be customised to suit other vehicles. 
ABS is the choice filament for anything that will live in a hot truck cab or locker. High strength is required so use plenty of infill, many shells and bottom layers. 
Desktop_Cradle.stl
227 KB
Cradle_Console.stl
1.09 MB
Cradle_Cupholder_Insert.stl
110 KB