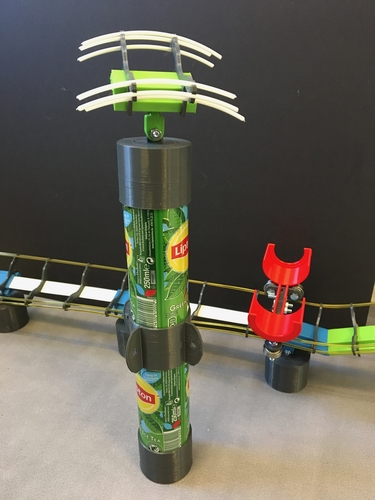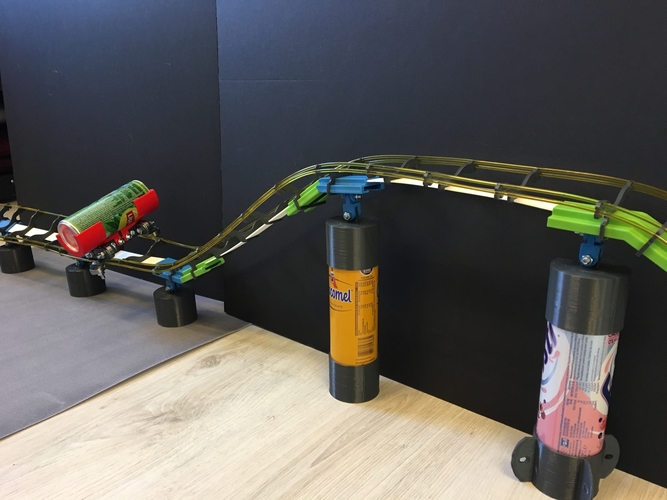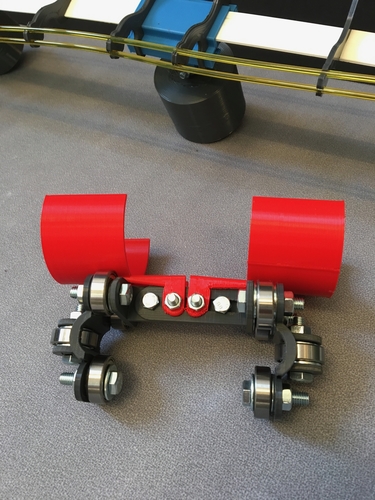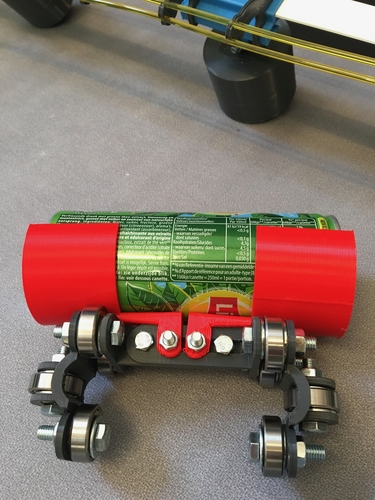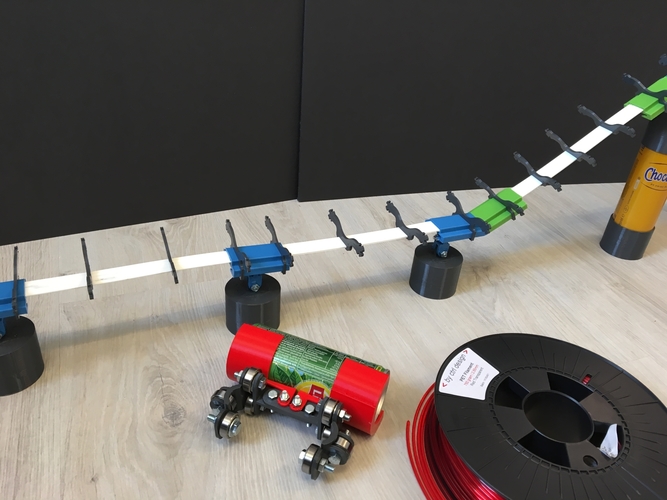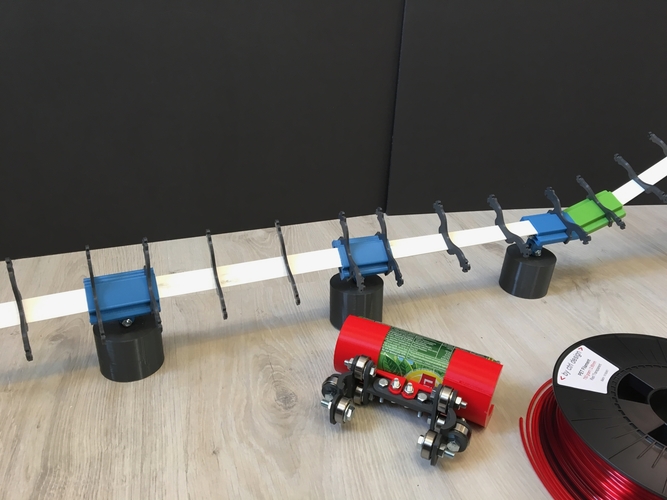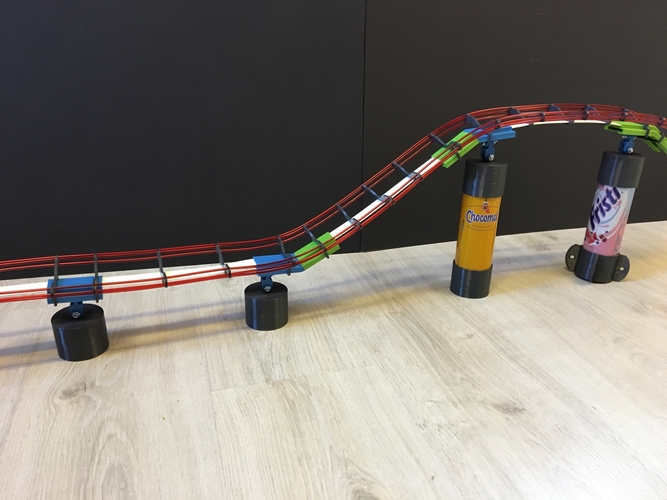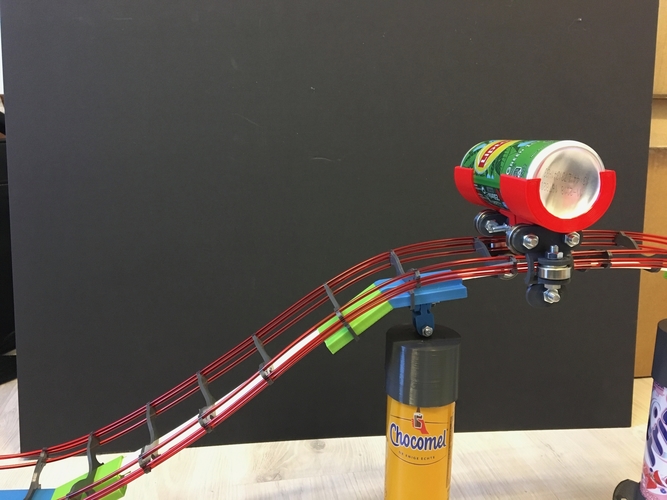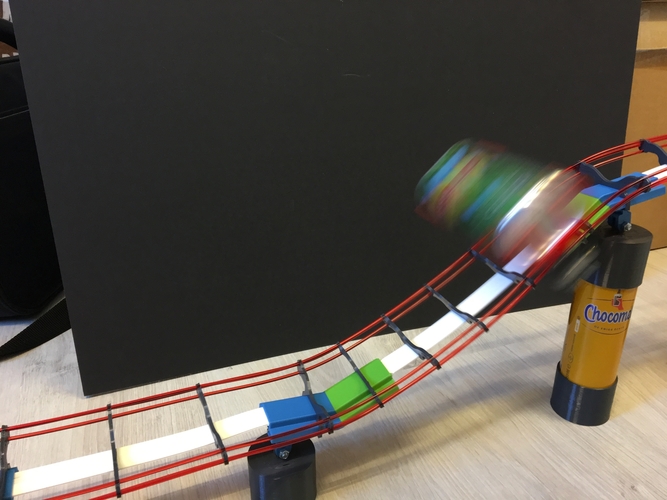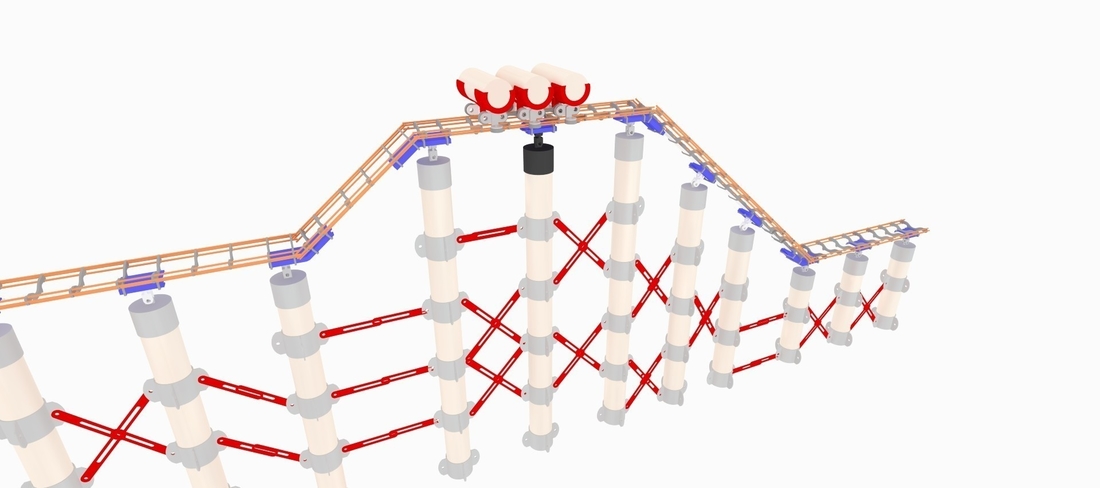 This is a design for the esso design challenge on my mini factory
rollercoaster that can be build with drinking cans 250ml in combination with 3d printing.
for a working view see the youtube link.
you can start printing with the track en can connectors. Build it all together and than take a 3mm filament for the rail. It will click in to the rail parts.
The rail is connected with parts that can be adjusted in the right direction.
the cars can be joint together by the car to car connector. you can place this by the bearings that are on the top op the track. Leave a little room so they can move with the track when the cars go down the track.
i used bold and nuts of M5, M8 and spacer ring M8. M8 and spacer ring for the bearings (608zz) and for the other connections M5.
Best print and fit is with a ,35 nozzle ,2 layer height.
for the track you can select different lengths. The track part 3 is a flexible part that allows you to twist the track. This part you can also cut it to the right length.
the track parts slides together with al little pressure. It is designed to fit tight. so it is possible you will need to sand it down al little bit for a good connection.
I added some pictures so you can see how everything comes together.
enjoy printing and building your own rollercoaster.
can connector 1 by ctrl design.stl
458 KB
can connector 2 by ctrl design.stl
645 KB
can rail connector 1 by ctrl design.stl
382 KB
can rail connector 2 by ctrl design.stl
142 KB
can rail connector 3 by ctrl design.stl
95.2 KB
can rail connector 20 degrees part 1 by ctrl design.stl
36.9 KB
can rail connector 20 degrees part 2 by ctrl design.stl
38.9 KB
can rail connector 40 degrees part 1 by ctrl design.stl
37.2 KB
can rail connector 40 degrees part 2 by ctrl design.stl
43.4 KB
can rail connector straight by ctrl design.stl
22.4 KB
car tot car connector by ctrl design.stl
131 KB
cart part by ctrl design.stl
245 KB
cart wheel connection to cart by ctrl design.stl
157 KB
cart wheel connector by ctrl design.stl
325 KB
construction part conector tot conector by ctrl design.stl
91.3 KB
extra track corner by ctrl design.stl
70.7 KB
extra track straight 100mm by ctrl design.stl
7.54 KB
extra track straight 150mm by ctrl design.stl
7.32 KB
extra track straight 200mm by ctrl design.stl
7.31 KB
track part 1 by ctrl design.stl
235 KB
track part 2 by ctrl design.stl
221 KB
track part 3 by ctrl design.stl
2.77 KB