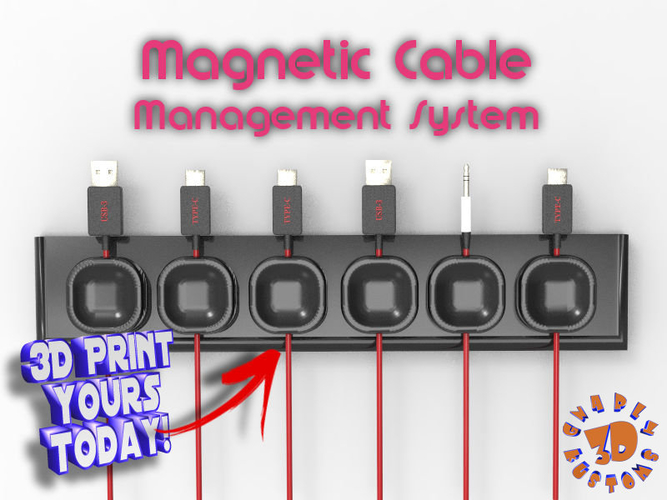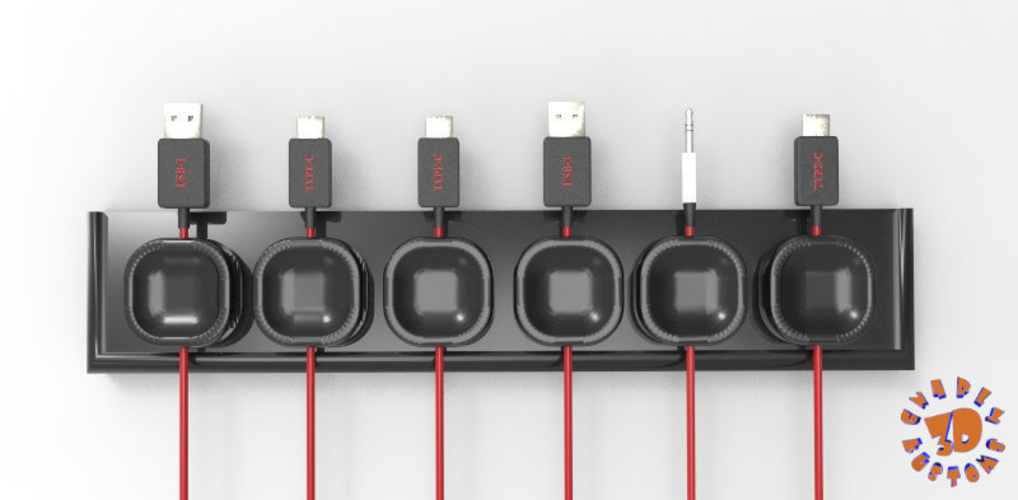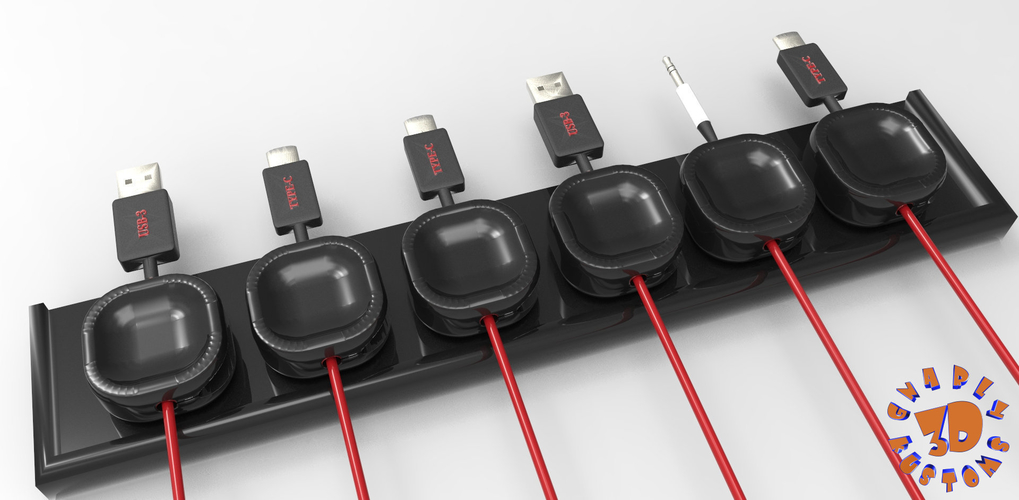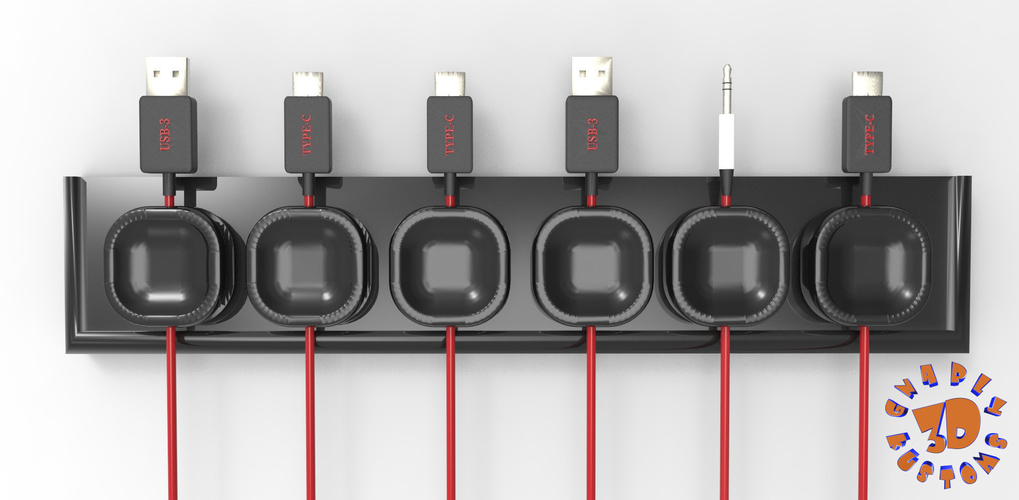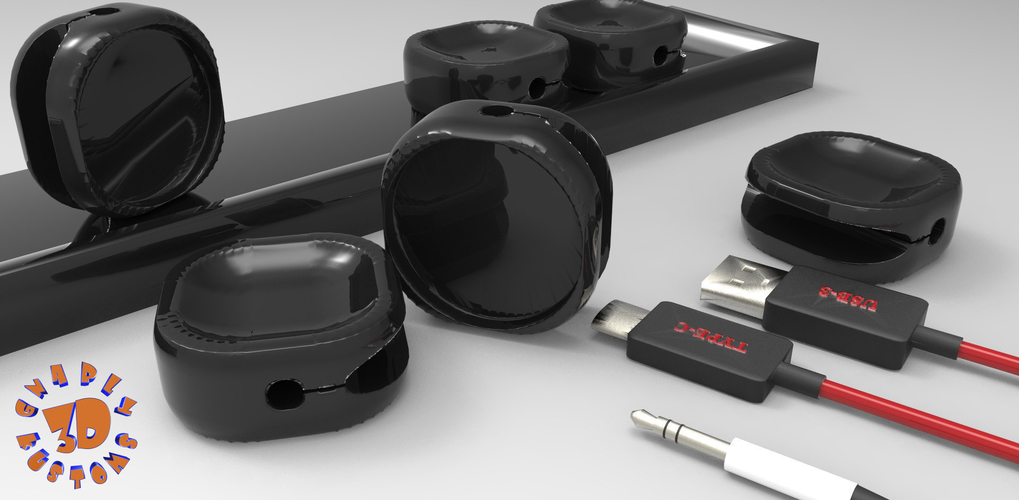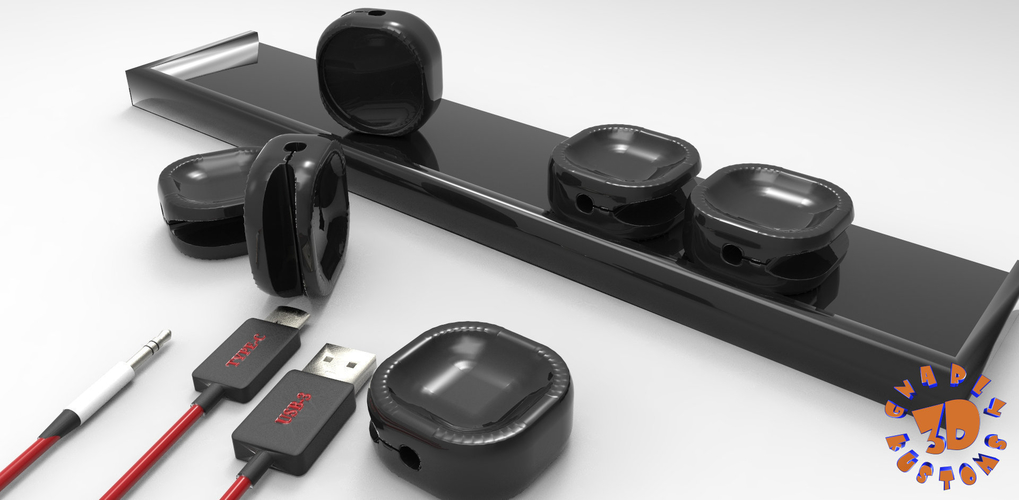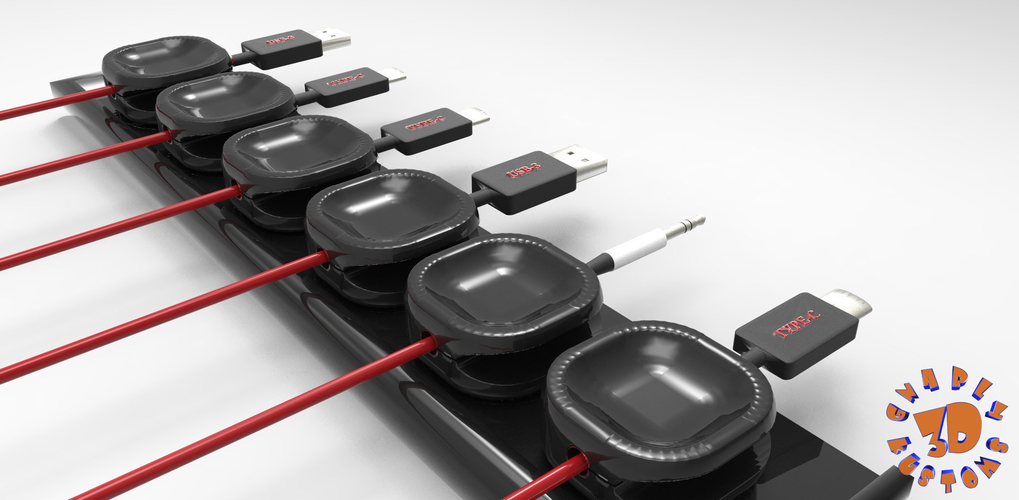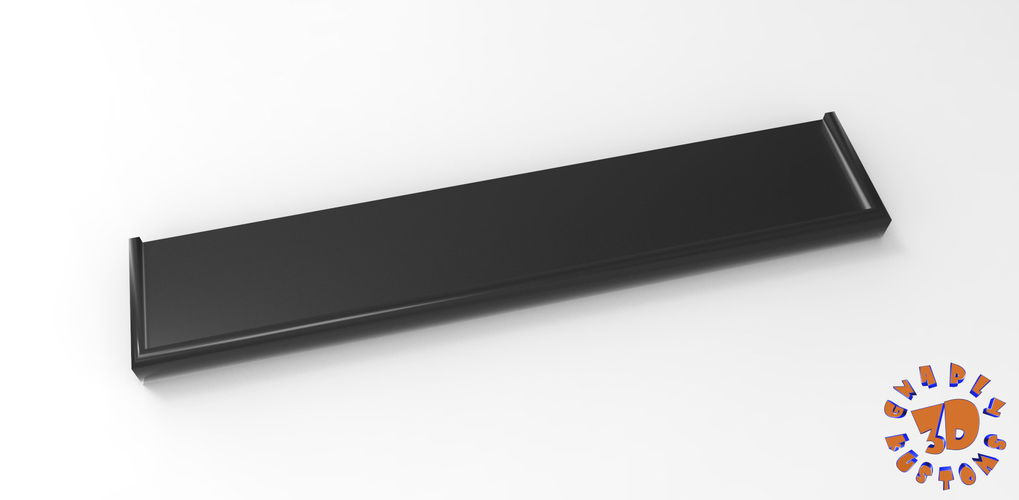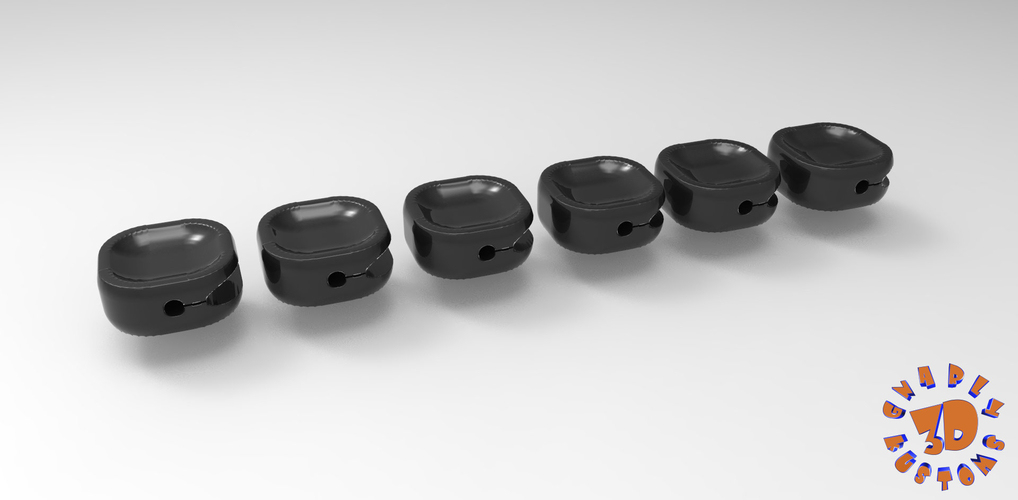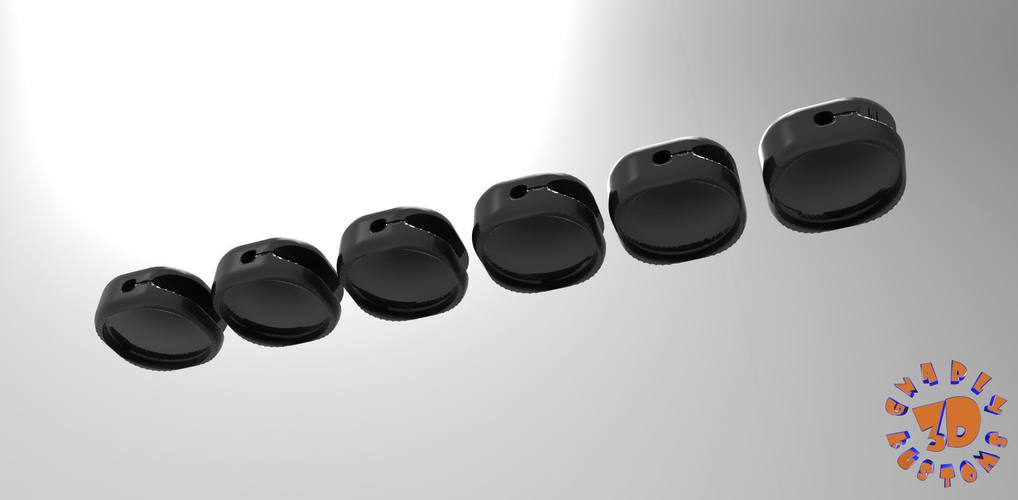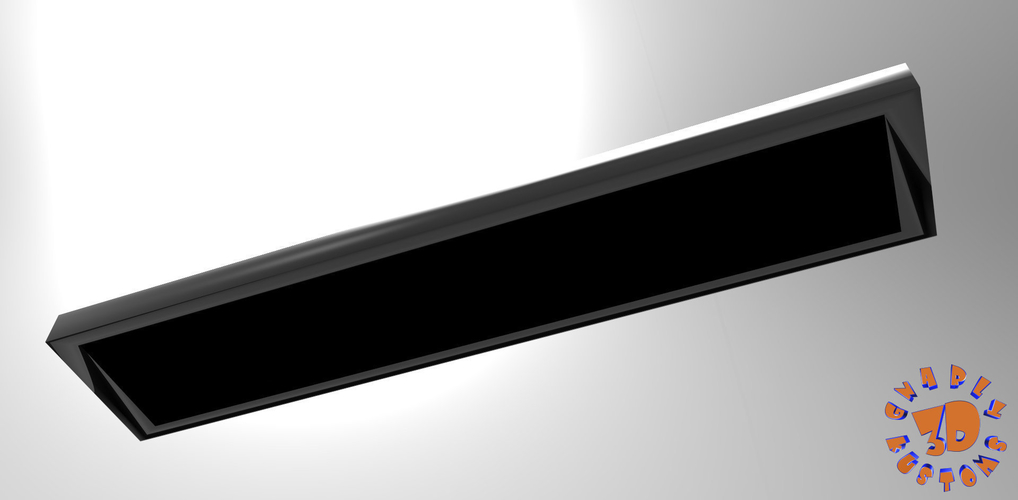 Magnetic Cable Management - (Filament) BEST IF THE HOLDERS WHERE PRINTED IN SOMETHING HARD BUT FLEXIBLE SO YOU'RE ABLE TO SLIDE THE CORD IN IT'S HOLDER EASILY.
Parts you will need:
The magnets needed to be inserted and glued to bottom in the cable holders - 18mm x 3mm - Round Rare Earth Magnets - https://www.ebay.ca/itm/10-x-S...
The Base will need a piece of metal inserted and glued to bottom of base - 5mm thick, then use double sided tape to fix the base where you're able to use your new Magnetic Cable Management system
I make sure to check my stl files for errors which make them guaranteed to be printable before I upload them to any site.
IF YOU ARE NOT ABLE TO SEE THE RENDERED MODEL DISPLAYED THAT IS BECAUSE THE FILE IS TOO LARGE, BUT IT IS HERE FOR YOU TO PURCHASE. ALL MY MODELS ARE OF WHAT YOU ACTUALLY SEE IN THE TITLE.
IF YOU NEED OR HAVE ANY REQUESTS PLEASE FEEL FREE TO LEAVE YOUR COMMENT BELOW AND I'LL DO MY BEST TO DO WHAT I CAN!
 THANK YOU AND ENJOY!
Magnetic Cable Management BASE.stl
2.23 KB
Magnetic Cable Management CABLE HOLDERS.stl
9.27 MB