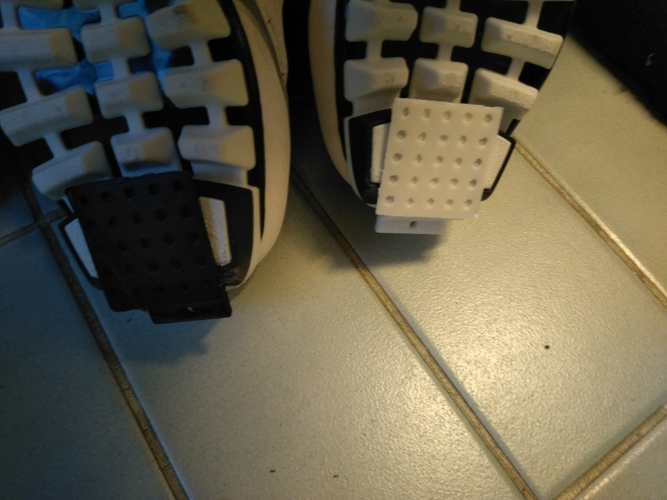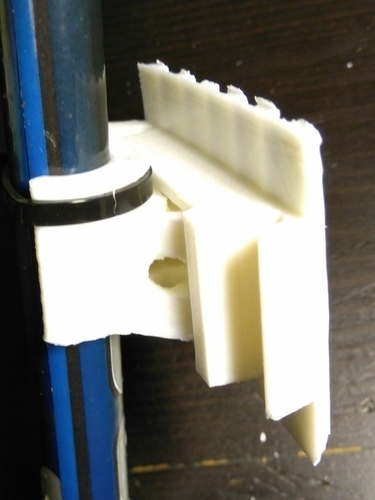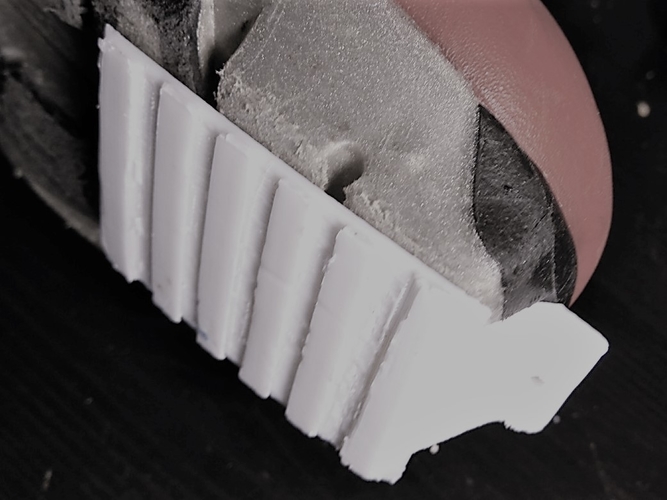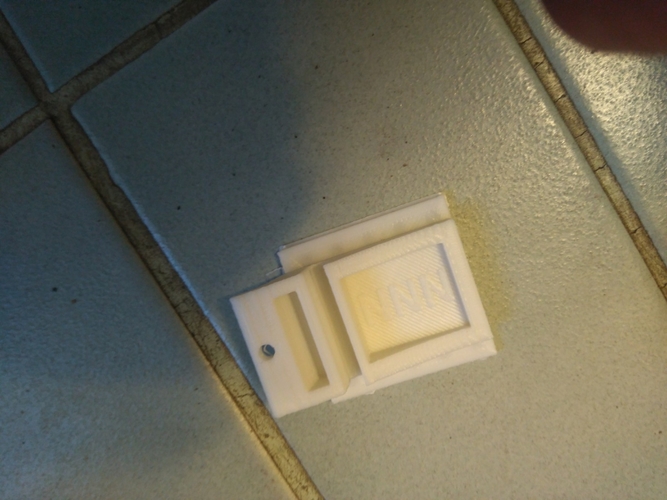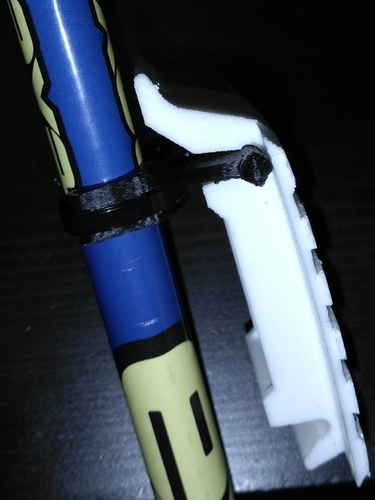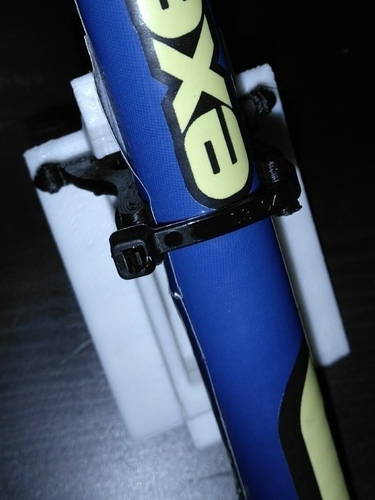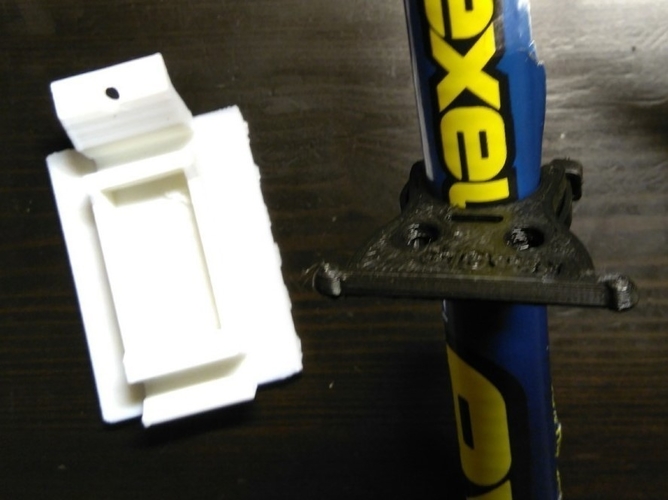 NEW improved universal clamp for sticks (poki.stl).
This prevents snow to get in the groove of ski shoes (nordic boots). 
Fits on skating ski shoes with dual mount.
Design includes a holder for pole to keep the protectors with you when skiing.
I have used them for few times now.  Not yet much experience for life time.
Need ABS plastic to strong and be flexible enough.
NEW. also for NNN shoes and for single pin shoes (SAL). Those are without carrier for stick.