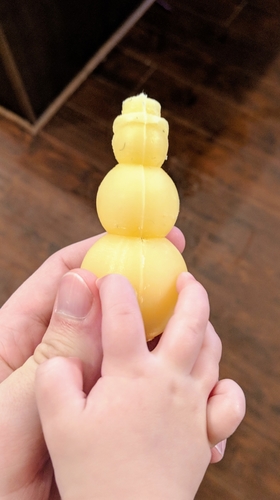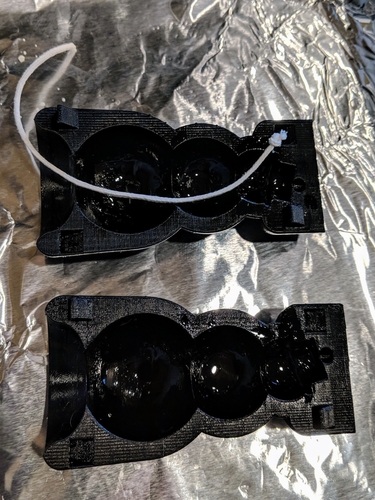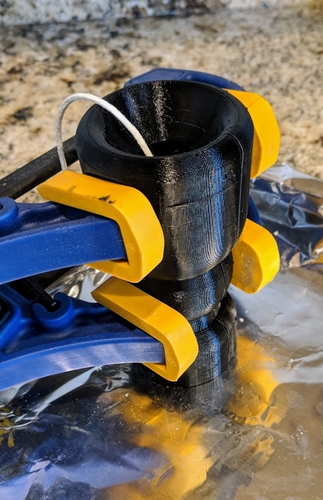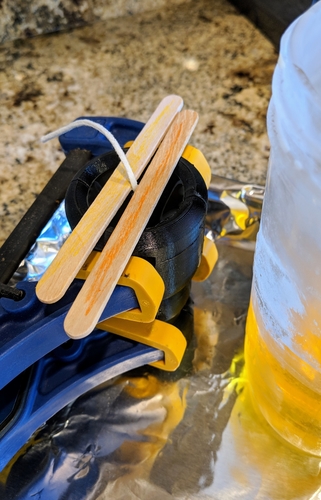 A mold for pouring wax candles.
There is a small sphere at the top of the had that you can tie a knot in the wick and use to hold the wick in place when the shell is closed.
I sprayed the inside with cooking spray to help get the wax out after it cools. The clamps help to keep it together tightly and helps prevent wax from leaking.
Snowman Mold - Part A.stl
2.85 MB
Snowman Mold - Part B.stl
2.86 MB