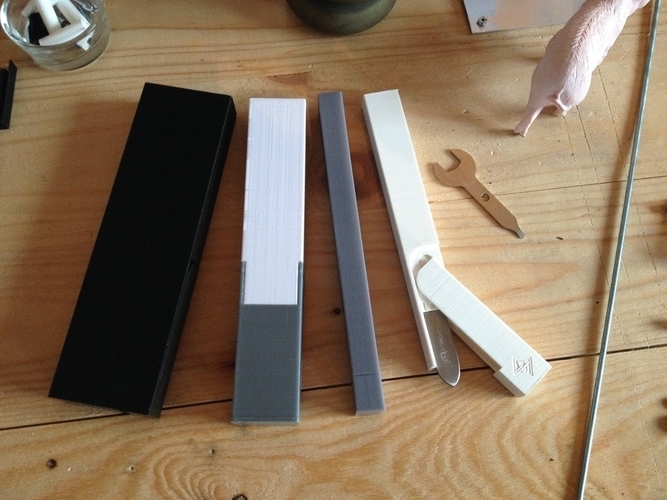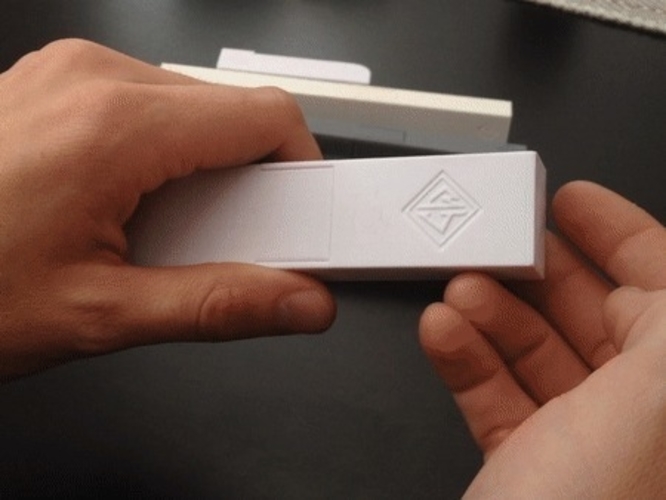 No Prints Yet

Be the first to upload a Print for this Design!
Summary This is the scalpel carrying and storage case we've been working on for some time now. The idea is to create a case able to hold one, three or five scalpels safely. It must be safe and hold the scalpels securely enough to put in a bag or pocket without it opening or breaking. We tested this with different scalpels and blades. It will fit most scalpels, Swann-Morton no 3, and a bunch of unbranded ones. A version for Swann-Morton no 4 or for other types will be uploaded upon request. Be sure your print has good layer adhesion and is strong enough for the forces it has to withstand before tossing it in a bag or somewhere it might hurt someone if broken. Scalpels are designed to cut flesh, so be careful.
The big logo on top of the cases visible in the animated gif has been replaced with a smaller more discrete one, on the sides of the cases. This is the result of our scalpel tray study, http://www.thingiverse.com/thing:2099632 We are already deep into development of version two, which is possibly going to be thing no: 2380454. This thing is designed to be printed with both parts standing up. Clean of the small supports underneath the pivot points and gently snap together. Also, this thing will probably never be sterile. But if you (for a second) wanted it to be for some reason, you probably already knew that.
Scalpel_case_B1.stl
138 KB
Scalpel_case_B3.stl
147 KB
Scalpel_case_T1.stl
206 KB
Scalpel_case_T3.stl
200 KB
Scalpel_case_B5.stl
156 KB
Scalpel_case_T5.stl
199 KB